Who became a partner of favorite country musicians?
21 Jun 2023
If you, like us, are big fans of country music, then obviously you will be delighted to read this article. After all, of course, you, like us, want to know who celebrities from the country music industry got married. Did our idols really find great love only with musicians of this style? Who managed to keep a strong marriage, and who broke up? Can a family duo be happy, where both partners are stars. Scroll to the end of the article, because we will surprise you.
Josh Turner and Jennifer Ford
In 2003, Josh Turner inked a record deal with Nashville Records, marking the beginning of his musical journey. That same year, he released his debut album, showcasing his immense talent. Turner's deep-rooted faith in Christianity often finds expression in his heartfelt songs, resonating with his audience. During his time at Belmont University, he crossed paths with Jennifer, who would later become his wife. In 2003, they exchanged vows, embarking on a beautiful journey together. Their love has been blessed with the joy of four sons, creating a vibrant and loving family. Jennifer stands as a pillar of support for Josh, accompanying him on his tours, and sharing her own musical talents by occasionally lending her voice to their performances as a country musician. Together, they form a harmonious and devoted couple, building a life intertwined with music and love.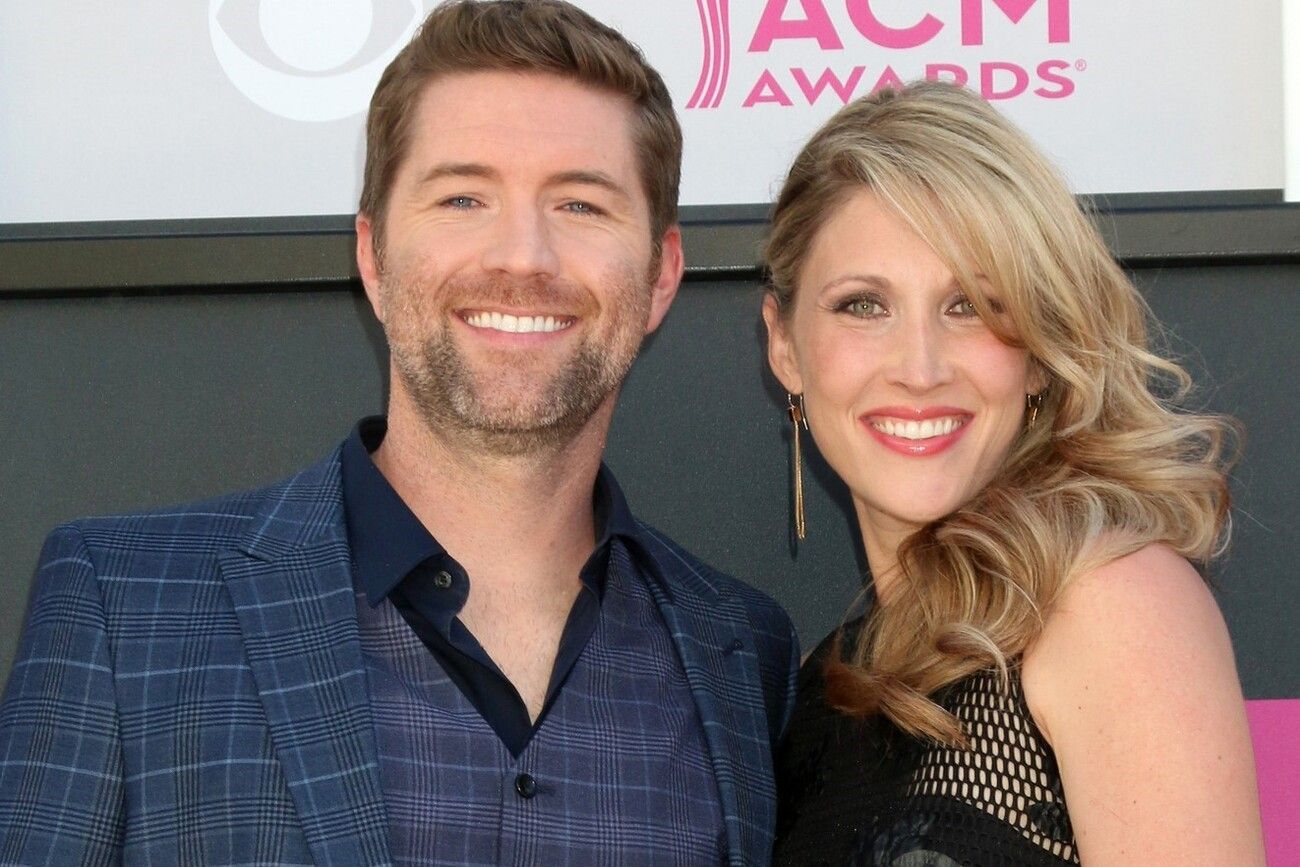 Wynonna Judd and Cactus Moser
Wynonna Judd, recognized by her stage name Wynonna, rose to prominence as a country music icon, initially captivating audiences alongside her mother Naomi as part of the renowned country duo, The Judds. Following her success as a duo, Wynonna embarked on a thriving solo career that took off in 1991. In 1996, she entered matrimony with her first husband, Arch Kelley III, but sadly their union ended in divorce by 1998. Together, they share two children. Wynonna's path of love led her to musician Cactus Moser, notable for his contributions to the band Highway 101. The couple sealed their love in June 2012, exchanging vows and beginning a new chapter in their lives together.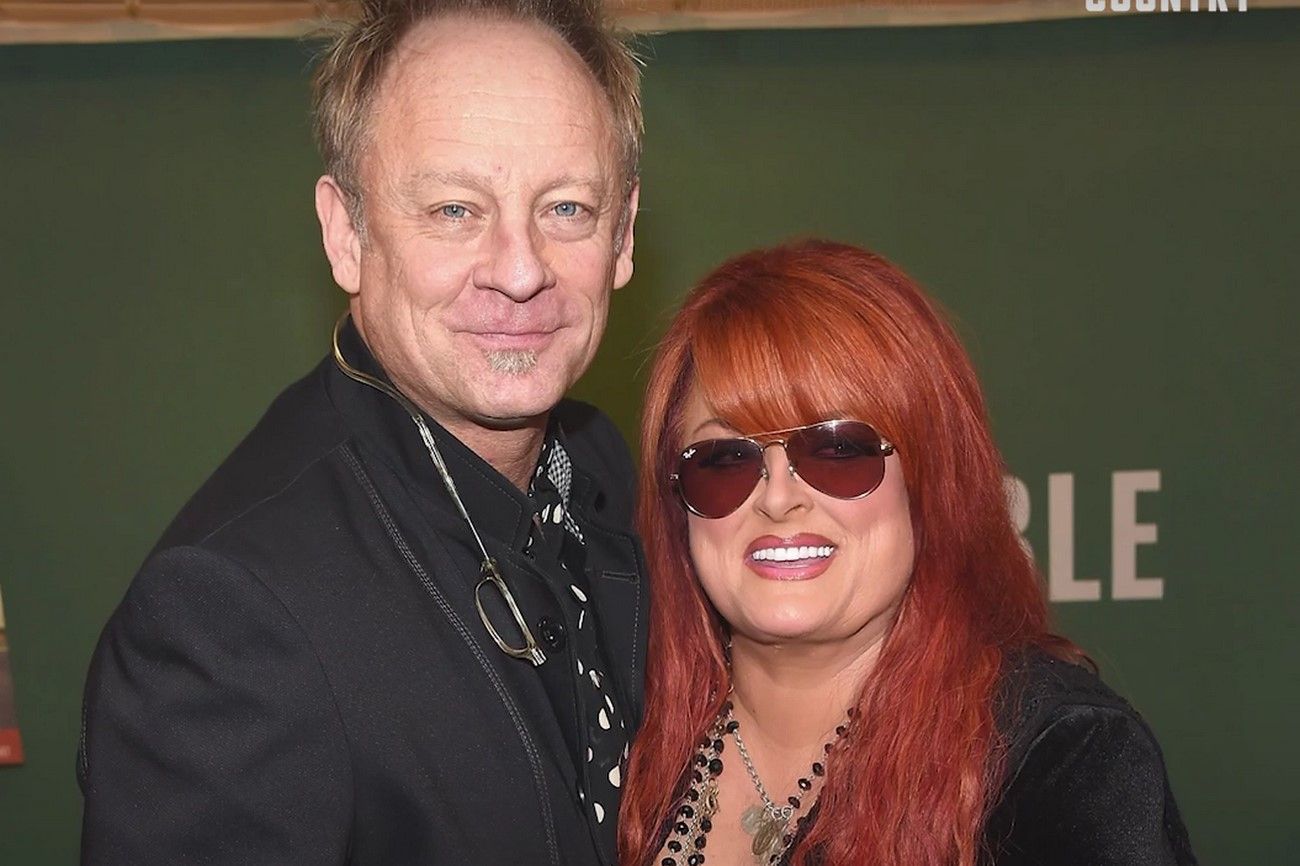 @Wynonna Judd & Cactus Moser: A Love Story Years in the Making/Wide Open Country/YouTube.com
Sam Hunt and Hannah Lee Fowler
In January 2017, Sam Hunt and Hannah Lee Fowler made headlines when they announced their engagement. Hunt has openly expressed how Fowler has been a significant source of inspiration for his music. In fact, his album titled Montevallo was named after the town where Fowler hails from. During an interview with E! In a recent interview, Hunt shared that prior to my move to Nashville, I had never set foot in Montevallo. However, just before that, I had the chance to meet a remarkable girl from that town. The experiences I shared with her and the depth of our relationship greatly influenced the songwriting process for the album.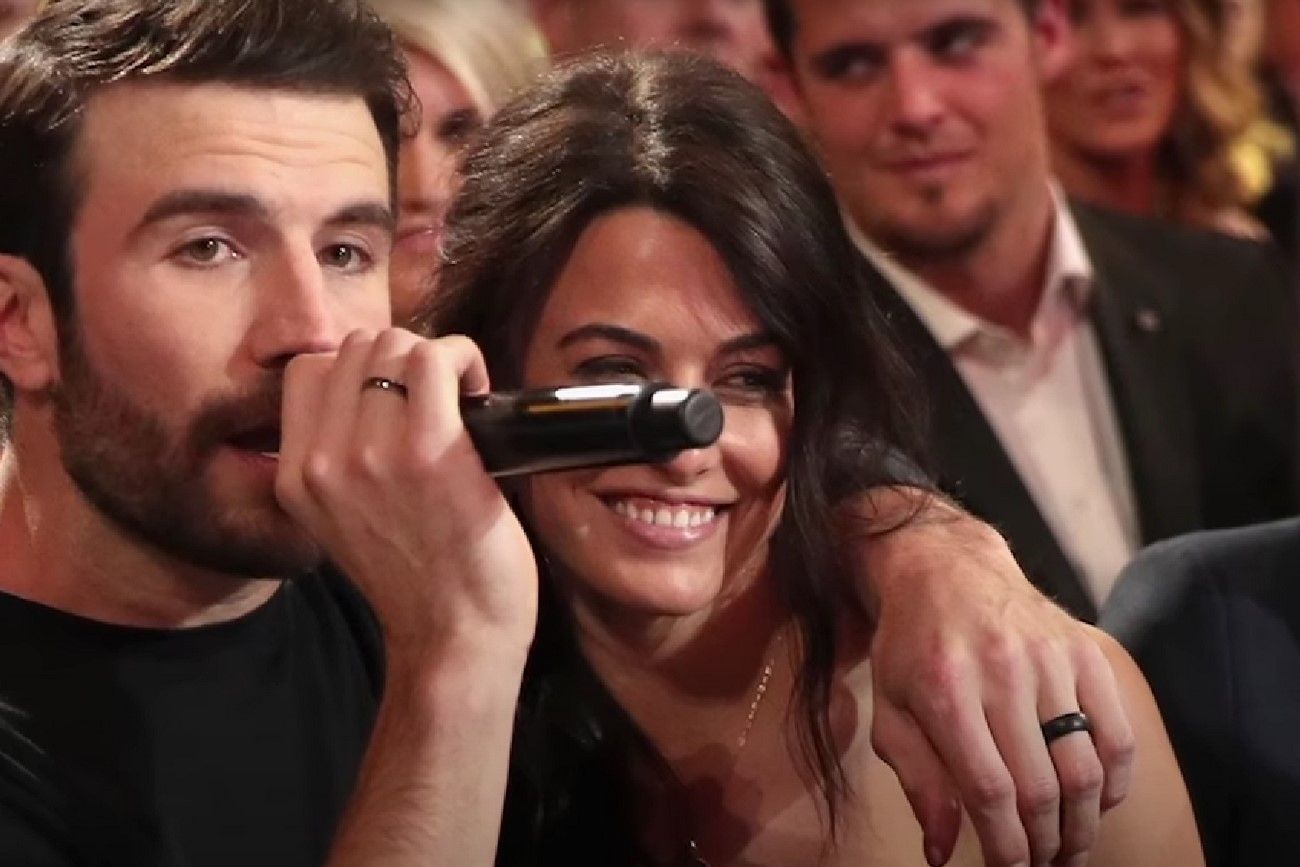 @Watch Sam Hunt Cuddle Up To Fiance Hannah Lee Fowler Mid-Performance at the 2017 ACMs!/Entertainment Tonight/YouTube.com
Jay DeMarcus and Allison DeMarcus
Jay DeMarcus, an accomplished musician, is a prominent member of the country band Rascal Flatts. He possesses exceptional skills as a bassist, vocalist, producer, songwriter, and pianist. DeMarcus is happily married to Allison Alderson, who is recognized for her achievements as a former beauty queen. She proudly held the titles of Miss Tennessee in 1999 and Miss Tennessee USA in 2002. Their paths crossed while filming the music video for Rascal Flatts' song These Days. Jay and Allison have been blessed with two children: a daughter named Madeline Leigh, born in December 2010, and a son named Dylan Jay, born in July 2012.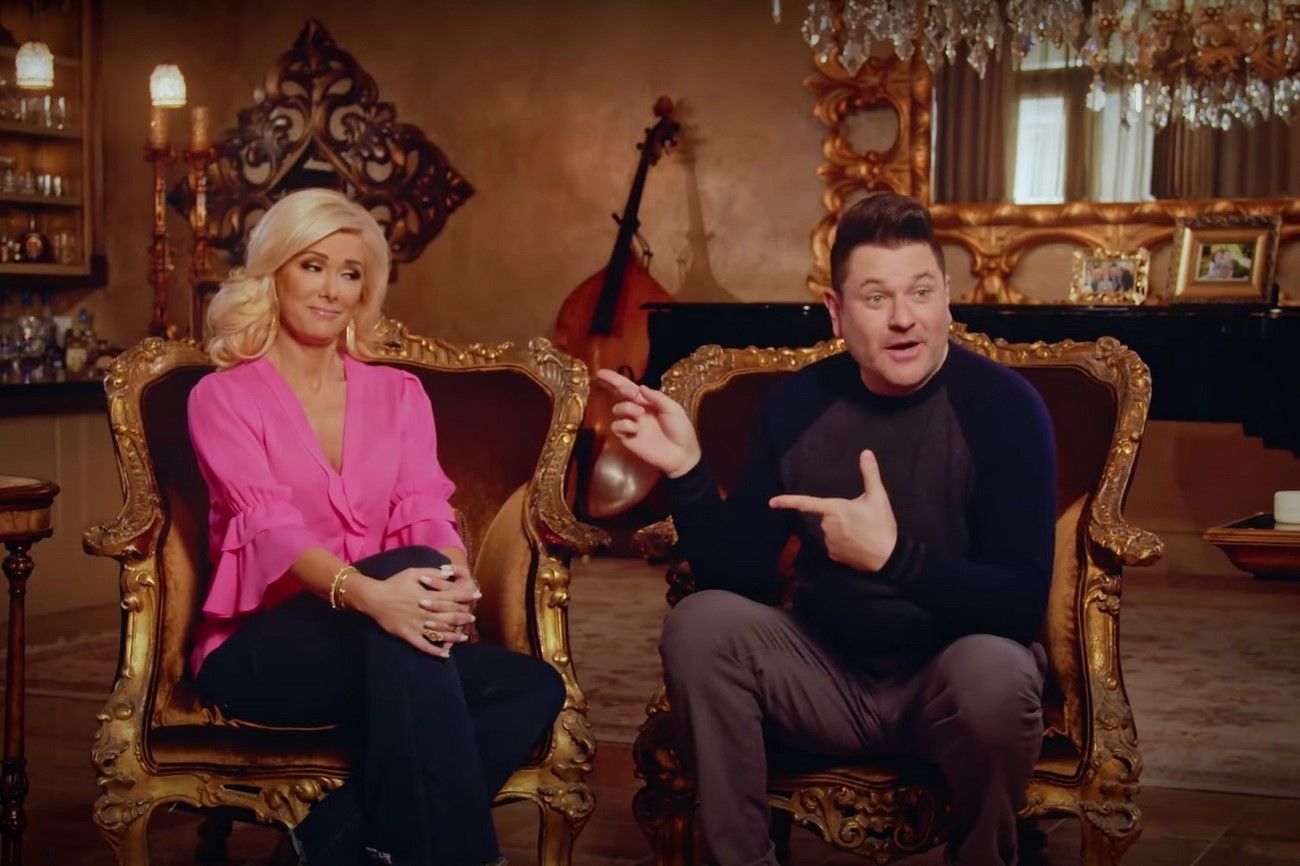 @Demarcus Family Rules | Official Trailer | Netflix/Netflix/YouTube.com
Jennifer Nettles and Justin Miller
Jennifer Nettles, the lead vocalist of the country duo Sugarland, embarked on a significant journey both personally and professionally. Initially, she entered matrimony with her first husband in 1998, but their union came to an end through divorce in 2007. Subsequently, Nettles crossed paths with Justin Miller, and their romantic relationship blossomed over the course of two years before culminating in an engagement. Their wedding took place in November 2011, enveloped by the enchanting ambiance of a sunset ceremony held at Blackberry Farm in Tennessee. The couple's joy multiplied when, in June 2012, they joyfully announced that they were expecting their first child. In December of the same year, they welcomed their beloved son, Magnus Hamilton Miller, into the world, marking a cherished addition to their growing family.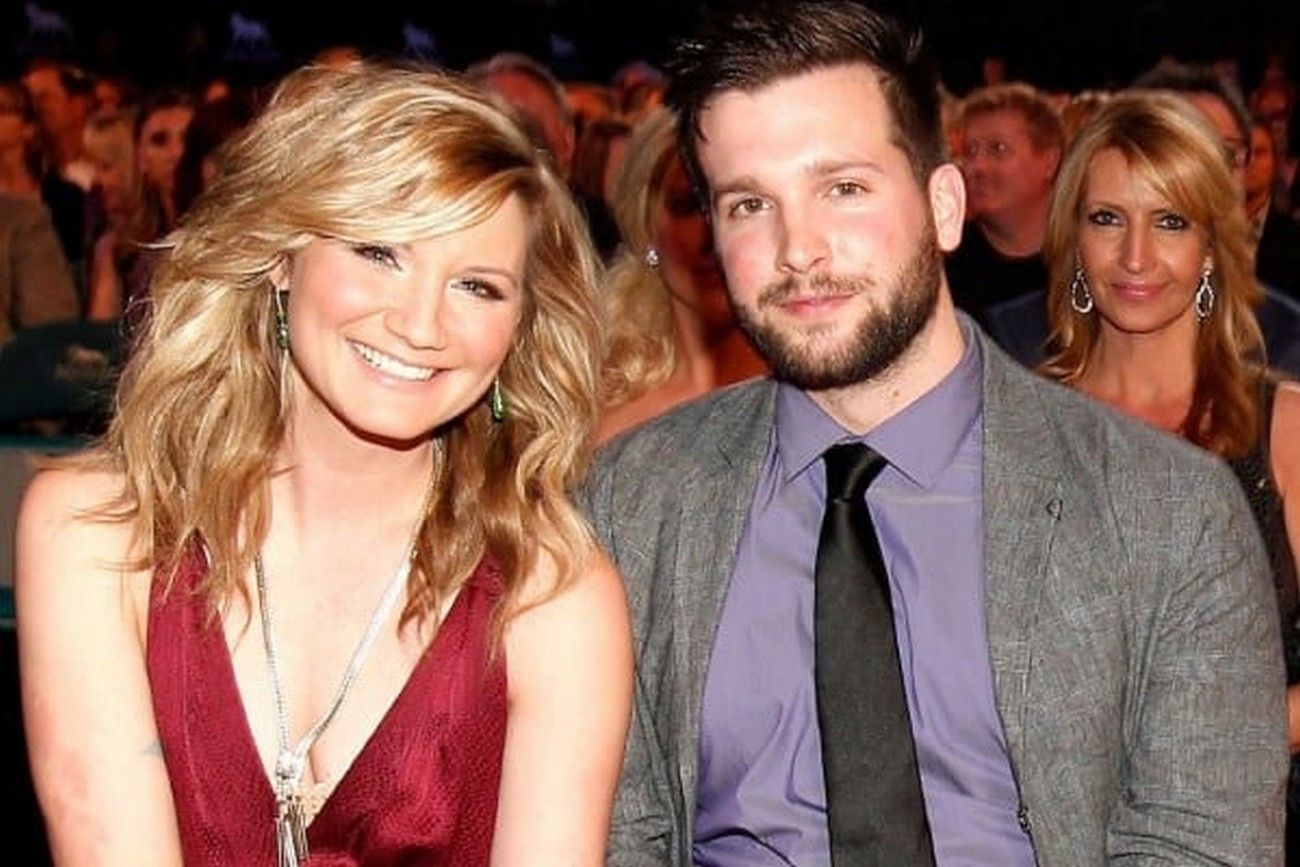 @How Sugarland discussed their reunion with their kids/Associated Press/YouTube.com
Amy Grant and Vince Gill
Amy Grant is a multi-talented artist, excelling in singing, songwriting, authoring, acting, and media work. She has made a significant impact in contemporary gospel and Christian music, showcasing her versatile talents. While her primary focus has been on gospel, she has also ventured into Christian pop, showcasing her artistic range. An important chapter in her life unfolded when country singer Vince Gill invited her to perform in his Christmas special, sparking a deep friendship between them. Following their respective divorces from their previous partners, Gill and Grant tied the knot in March 2000. Together, they embraced parenthood and welcomed their daughter Corrina into the world.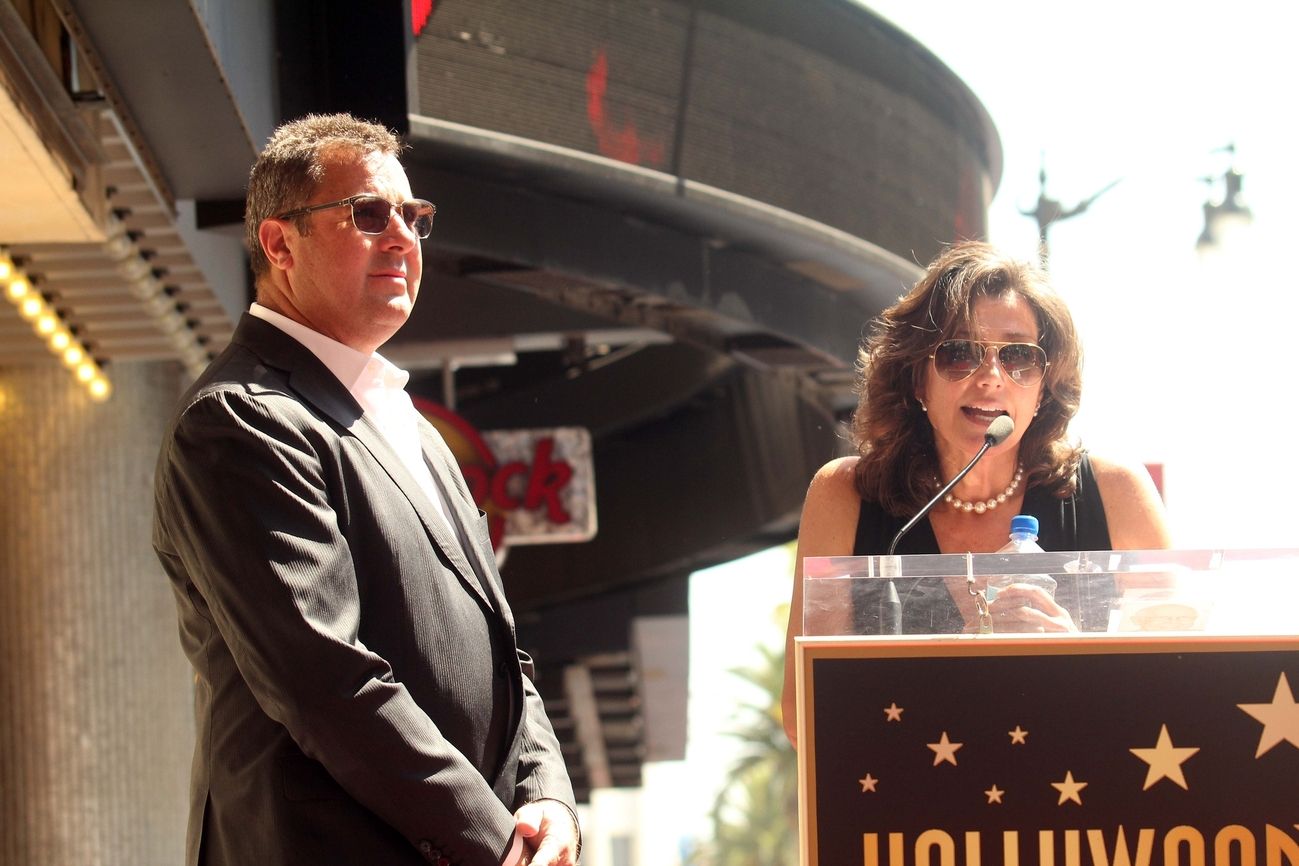 Toby Keith Covel and Tricia Covel
Toby Keith, the renowned country music artist, and his wife, Tricia Keith, have shared a beautiful journey of love since their marriage in 1984. Their story began when Toby first encountered Tricia Lucus at an Oklahoma nightclub in 1981, during their early twenties. Recognizing a deep connection, they embarked on a romantic path, eventually tying the knot three years later. Throughout the years, their bond has remained unbreakable, and together they have embraced the joys of parenthood. The Keiths are blessed with three children: Shelley, who was lovingly adopted shortly after Tricia and Toby's marriage, Krystal, and their son Stelen.
Additionally, the family has been graced with the presence of two grandchildren, a boy and a girl, both cherished blessings from Shelley. Their enduring love and growing family serve as a testament to the strength and happiness found in their long-lasting union.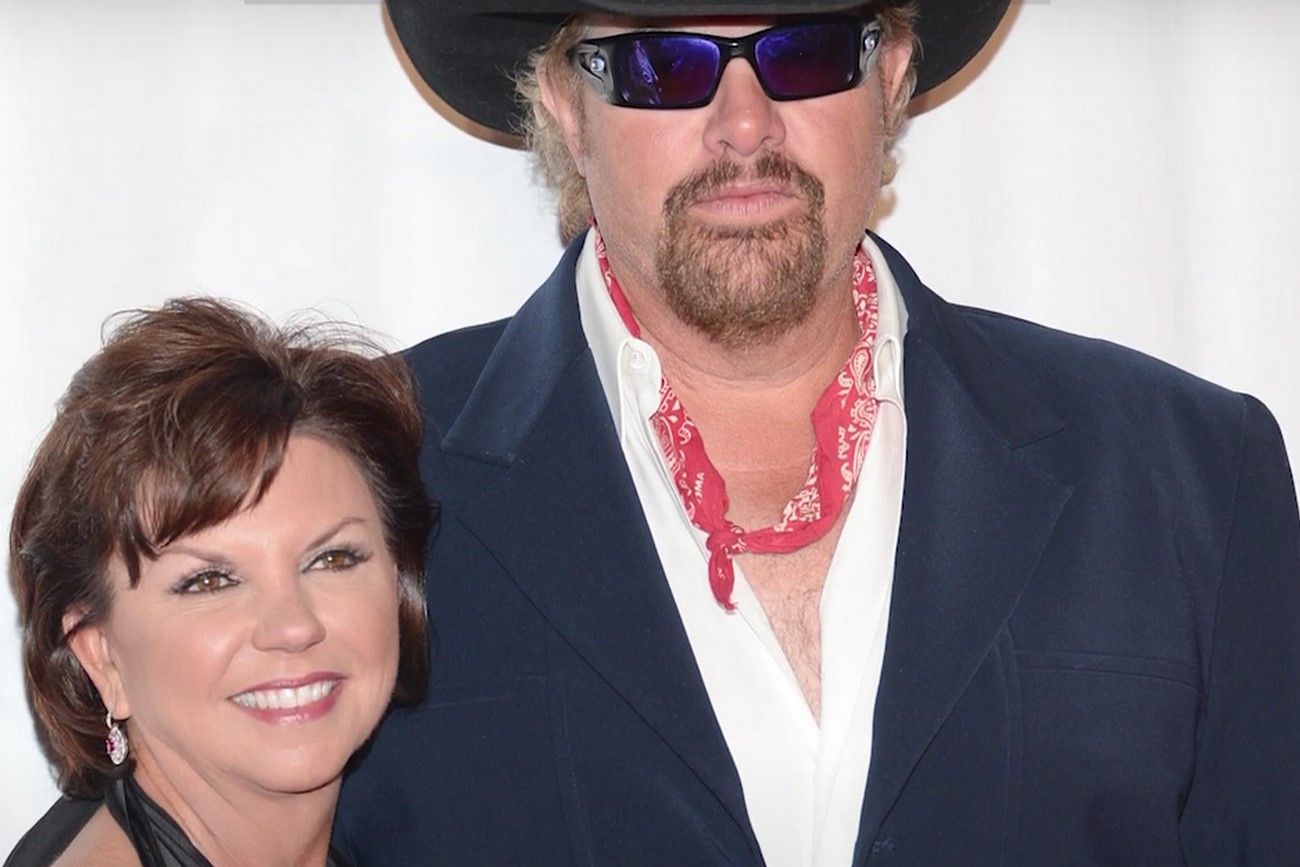 @Greatest Hits Oldies Of All Time - Oldies Sweet Memory 50s 60s 70s - Paul Anka,Elvis Presley/Oldies Songs/YouTube.com
Travis Tritt and Theresa Nelson
Travis, a highly accomplished country singer, stands tall among his peers with an impressive collection of accolades, including two Grammy Awards. His remarkable success is reflected in the commercial performance of his albums, with seven of them achieving platinum certification and one even reaching the prestigious triple-platinum milestone. While Travis experienced personal challenges during his earlier years, including the dissolution of his marriage to his childhood sweetheart in the early 1980s, he persevered and sought new paths in his journey. His subsequent marriage to Jodi Barnett, who was 12 years his senior, also faced its own trials and eventually ended in divorce. However, in 1997, Travis found lasting happiness when he tied the knot with Theresa, forging a strong and harmonious union. Together, they have embraced the joys of parenthood, raising three children who bring additional warmth and love to their lives. Through it all, Travis's music continues to resonate with audiences, showcasing his unwavering talent and unwavering spirit.
Eric Church and Katherine Blasingame
Eric Church and his wife Katherine Blasingame have shared a beautiful journey together since their marriage in 2008. Katherine, a music publisher, found love with Eric, and their union took place in the charming setting of Blowing Rock, North Carolina. In a heartwarming gesture, Eric serenaded his beloved wife with the heartfelt song You Make It Look So Easy, which he personally penned for Katherine. The couple has been blessed with two sons: Boone McCoy Church, born in October 2011, and their second son, Tennessee Hawkins "Hawk" Church. Embracing the vibrant music scene, Eric and his family have made Nashville, Tennessee their cherished home.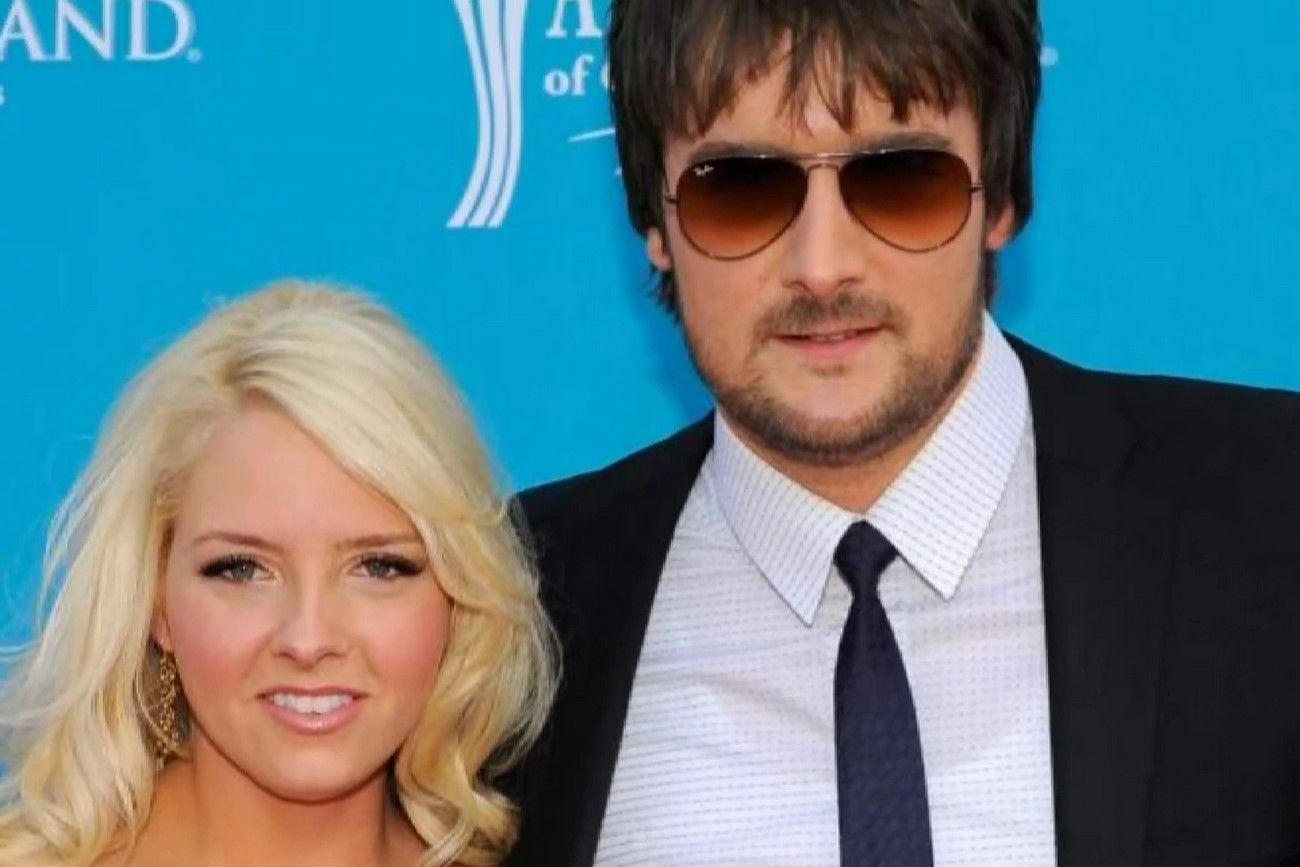 @Eric Church's Wife - 2017 [ Katherine Blasingame ]/PICTURE NEWS/YouTube.com
Justin Moore and Kate Moore
Justin Moore, a country singer, has established his musical career under the record label Big Machine Records' Valory Music Group. He has achieved notable success on the Hot Country Songs chart, with numerous singles reaching impressive positions, including the top spot and top ten. In 2007, Justin and his wife Kate exchanged vows, solidifying their commitment to each other. The couple has been blessed with three daughters: Ella Kole, born in February 2011, Kennedy Faye, born in November 2011, and their youngest, Rebecca Klein, born in July 2014.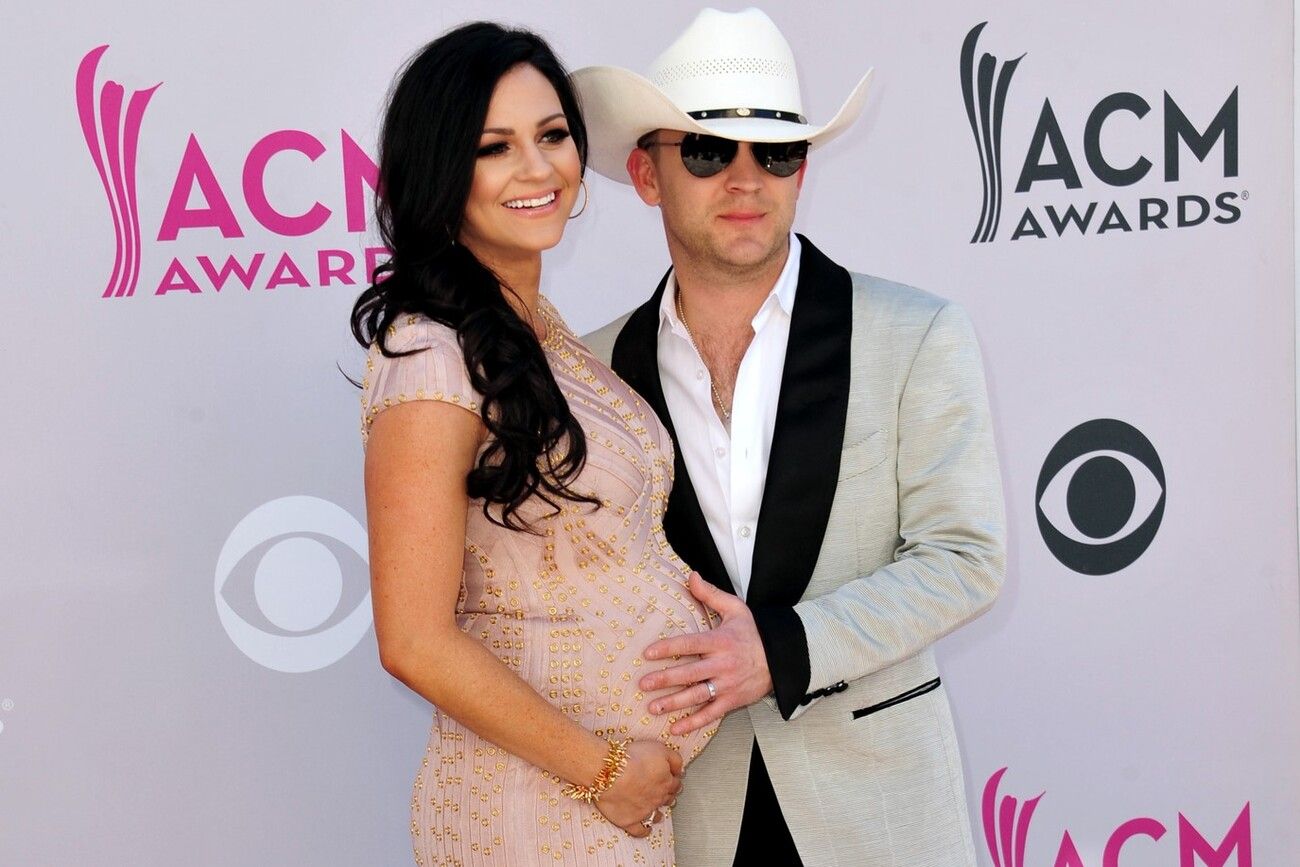 Gary LeVox and Tara LeVox
Gary LeVox, recognized as the lead singer of the renowned country music group Rascal Flatts, has been captivating audiences with his talent. LeVox and his wife, Tara Vernon, have shared a loving bond since their marriage in 1999. In a heartfelt interview, LeVox expressed, "I instantly knew that I was gazing upon my future wife. It was an incredibly surreal experience." Over the years, their relationship has flourished, and the couple has been blessed with two daughters, creating a beautiful family together.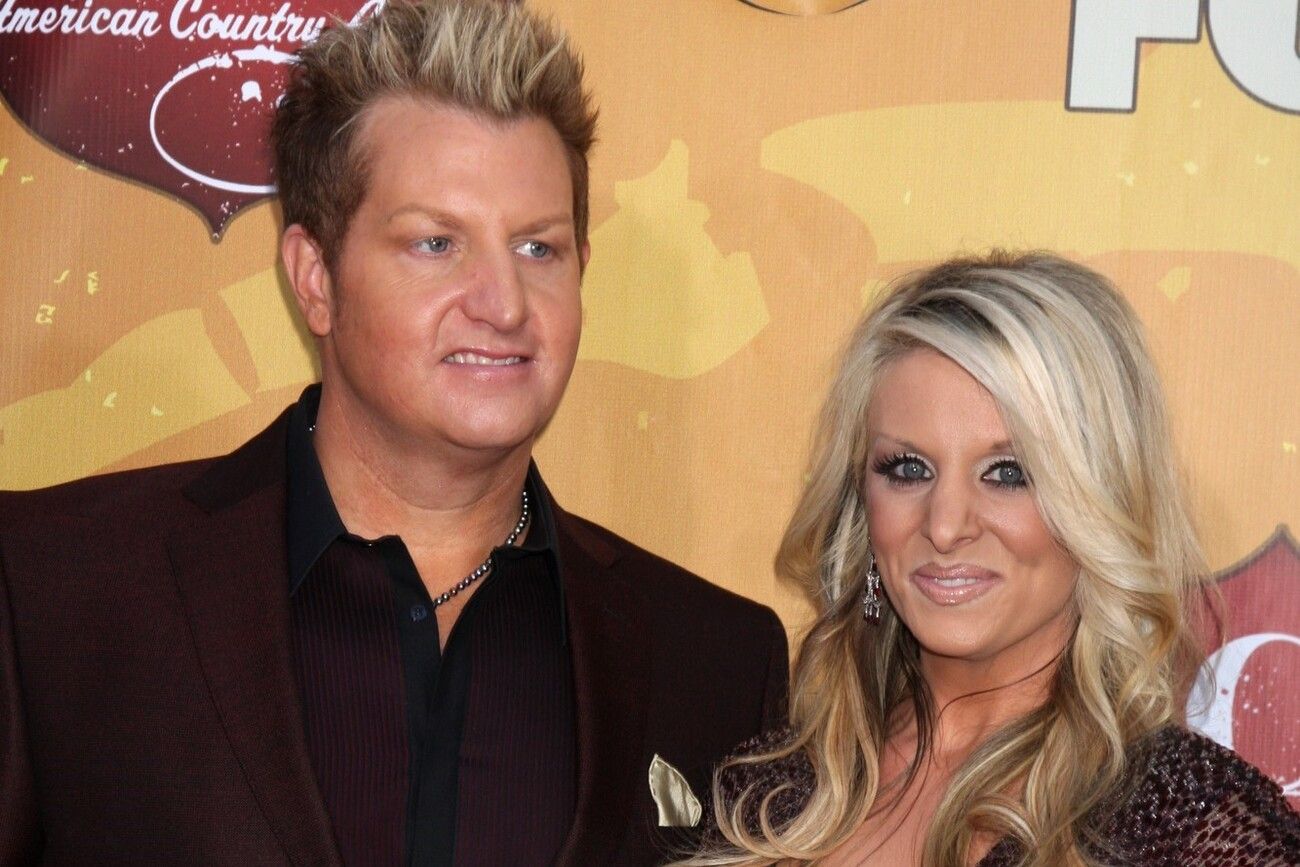 Joe Don Rooney and Tiffany Fallon
Joe Don Rooney, an accomplished musician, holds the position of lead guitarist in the esteemed country music trio, the Rascal Flatts—a role he has held since 1992. Rooney's exceptional musical talents extend beyond the guitar, as he is also skilled in playing the bass guitar, mandolin, and banjo. In matters of the heart, Rooney found love and companionship with model and beauty queen Tiffany Fallon. Fallon, who was crowned Miss Georgia USA in 2001 and became the runner-up for Miss USA in the same year, achieved further recognition by being named Playmate of the Year in 2005. The couple's love story blossomed into a beautiful family, as they share three children: Jagger Donovan Rooney, Raquel Blue Rooney, and Devon Olivia Rooney.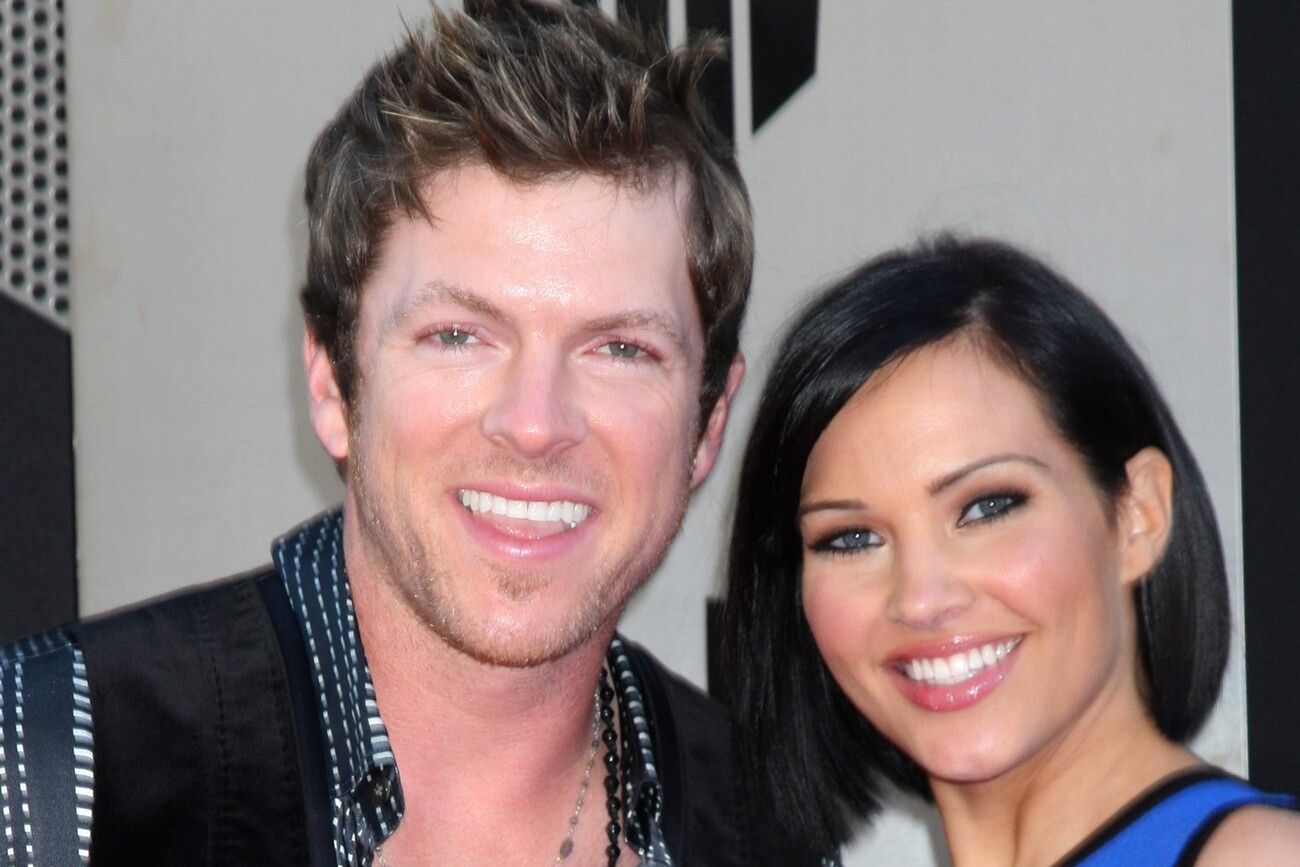 Shania Twain and Frédéric Thiébaud
Shania Twain is undeniably one of the most prominent solo acts in the country music industry, if not the most prominent. She holds the esteemed title of being the best-selling female artist in the history of country music and is widely recognized as the "Queen of Country Pop." Initially, she entered matrimony with producer Robert John "Mutt" Lange, whom she met at Nashville's Fan Fair. Their marriage took place in 1993 and they welcomed a son named Eja in 2001. However, their relationship came to an end in 2010 following reports of Mutt's alleged affair with Shania's best friend, Marie-Anne Thiebaud. Subsequently, Shania entered a new chapter in her life by marrying Marie-Anne's former spouse, Frédéric Thiébaud.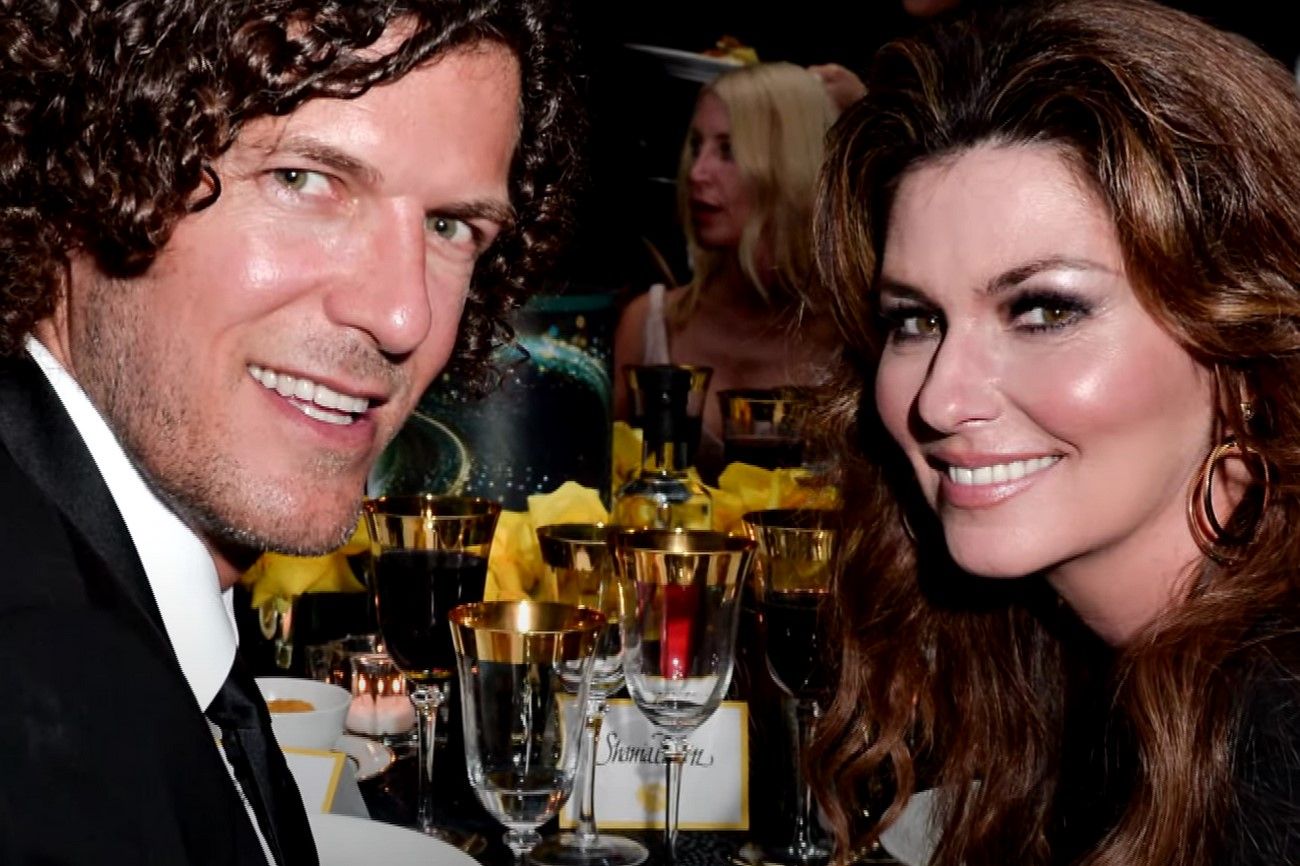 @Shania Twain Talks Quarantine Life with Husband Frédéric Thiébaud/extratv/YouTube.com
Tim McGraw and Faith Hill
Tim McGraw, a legendary figure in country music, has established himself as one of the genre's most notable stars. His illustrious career is adorned with numerous accolades, including three Grammy Awards, fourteen Academy of Country Music awards, eleven Country Music Association (CMA) Awards, and ten American Music Awards. Additionally, his remarkable success is evident through the fact that ten out of his fourteen albums have reached the coveted number one position on the Top Country Albums chart. McGraw's personal life has also been in the spotlight, particularly his enduring relationship with fellow singer Faith Hill. The couple exchanged vows in 1996, and their marriage has become one of the industry's most prominent and enduring partnerships. Together, they are proud parents to three daughters, further enriching their remarkable journey.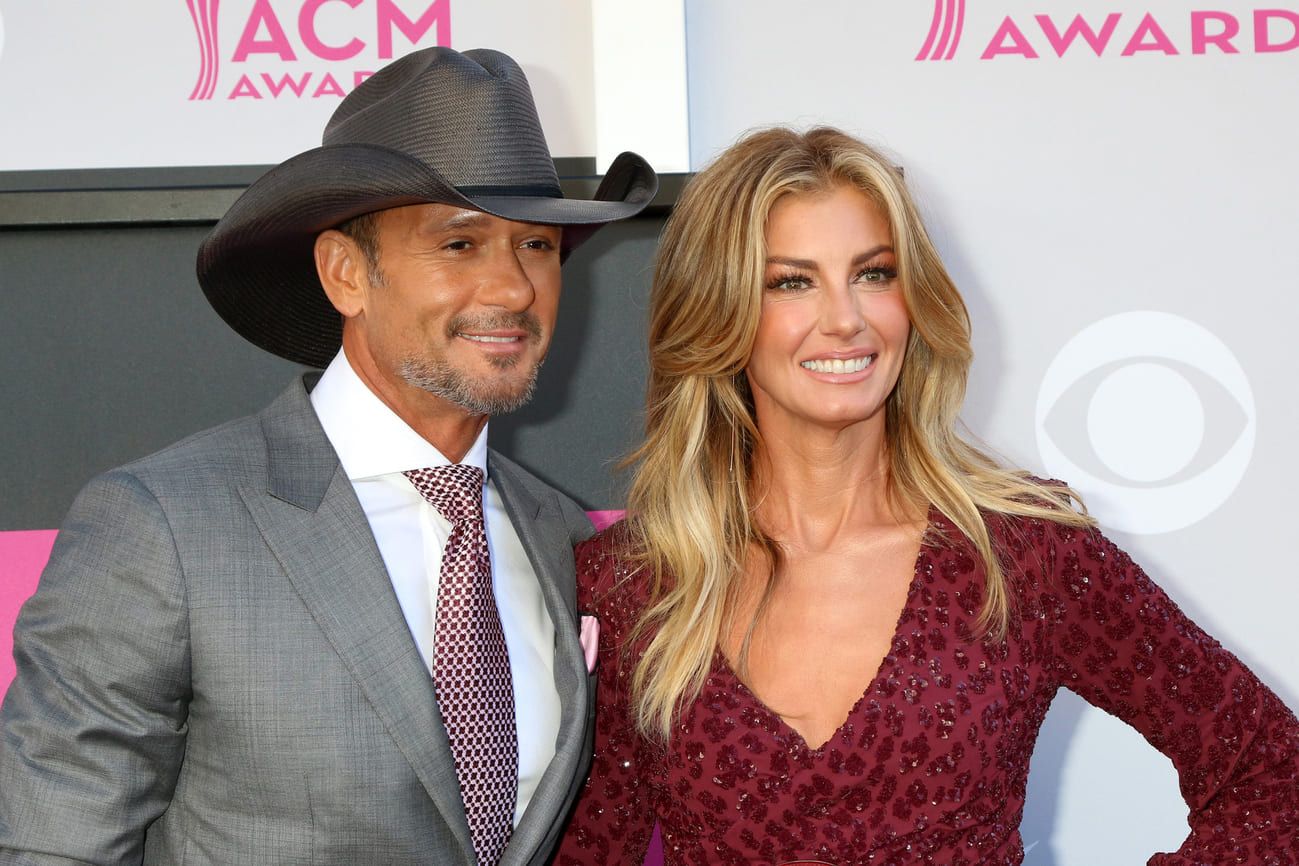 Zac Brown and Shelly Brown
Zac Brown, the lead singer and lead guitarist of the Atlanta, Georgia-based country music band, has been a prominent figure in the industry. The band has achieved great success, releasing six albums and charting sixteen singles. Impressively, eleven of those sixteen singles have reached the coveted number one position on the Billboard Hot Country Songs chart. Zac has been happily married to his wife, Shelly Brown, for over a decade. Together, they are proud parents to five children named Justic, Lucy, Georgia, Joni, and Alexander Frost. Furthermore, Shelly has made her mark by establishing her own jewelry line in 2014.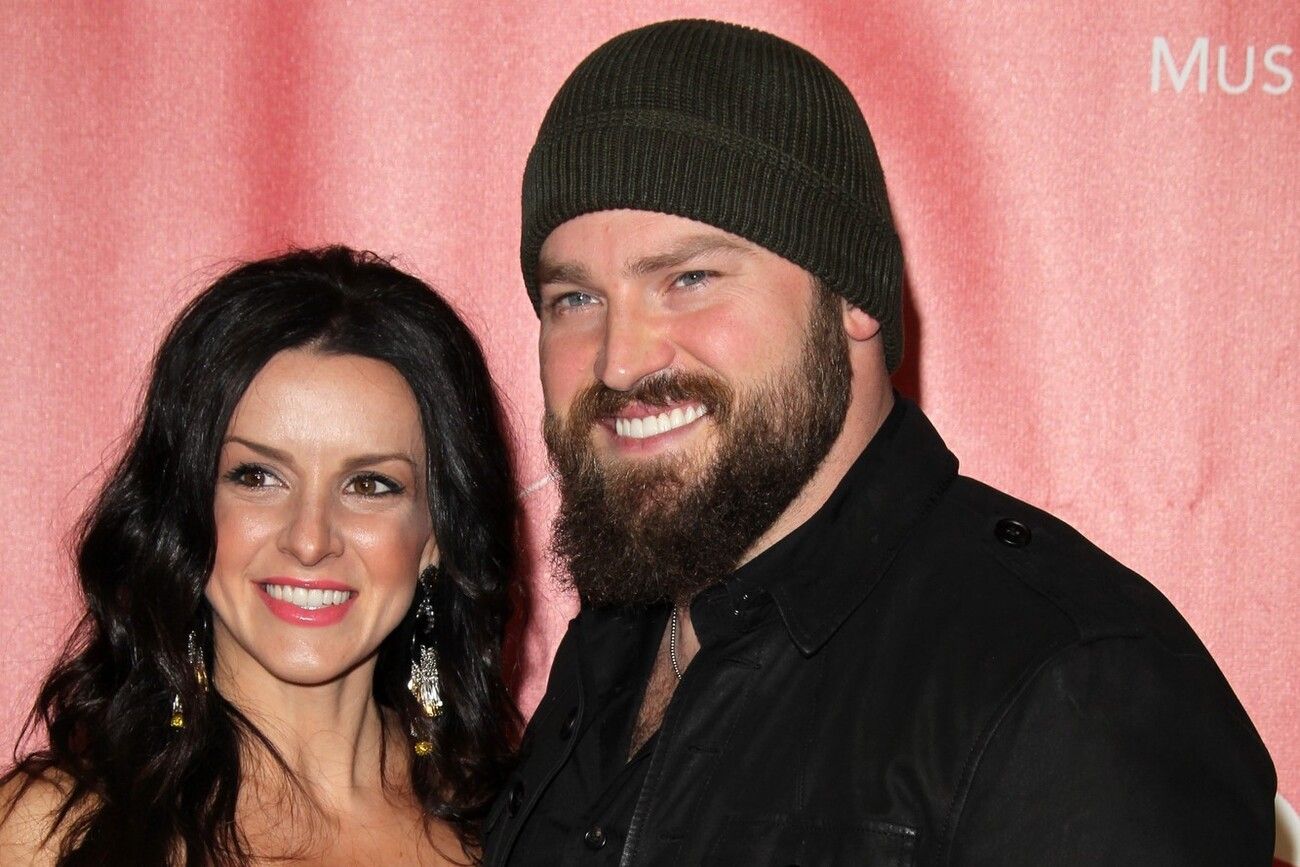 Craig Morgan and Karen Morgan
Craig Morgan, a talented country music singer, embarked on his musical journey with the release of his debut album in 2000, under the Atlantic Records label. His remarkable talent has led to the chart success of seventeen singles on the Billboard country charts, with an impressive six of them reaching the coveted top ten positions. Craig and his wife Karen share the joy of raising four children together: Aly, their beloved daughter, and three sons named Kyle, Jerry, and Wyatt. However, their lives were touched by tragedy in July 2016, when their son Jerry went missing following an innertube accident on the Tennessee River. The devastating news reverberated for ten agonizing days until Jerry's body was found, bringing immense sorrow to the family. Jerry's life was cut tragically short, as he was just nineteen years old at the time.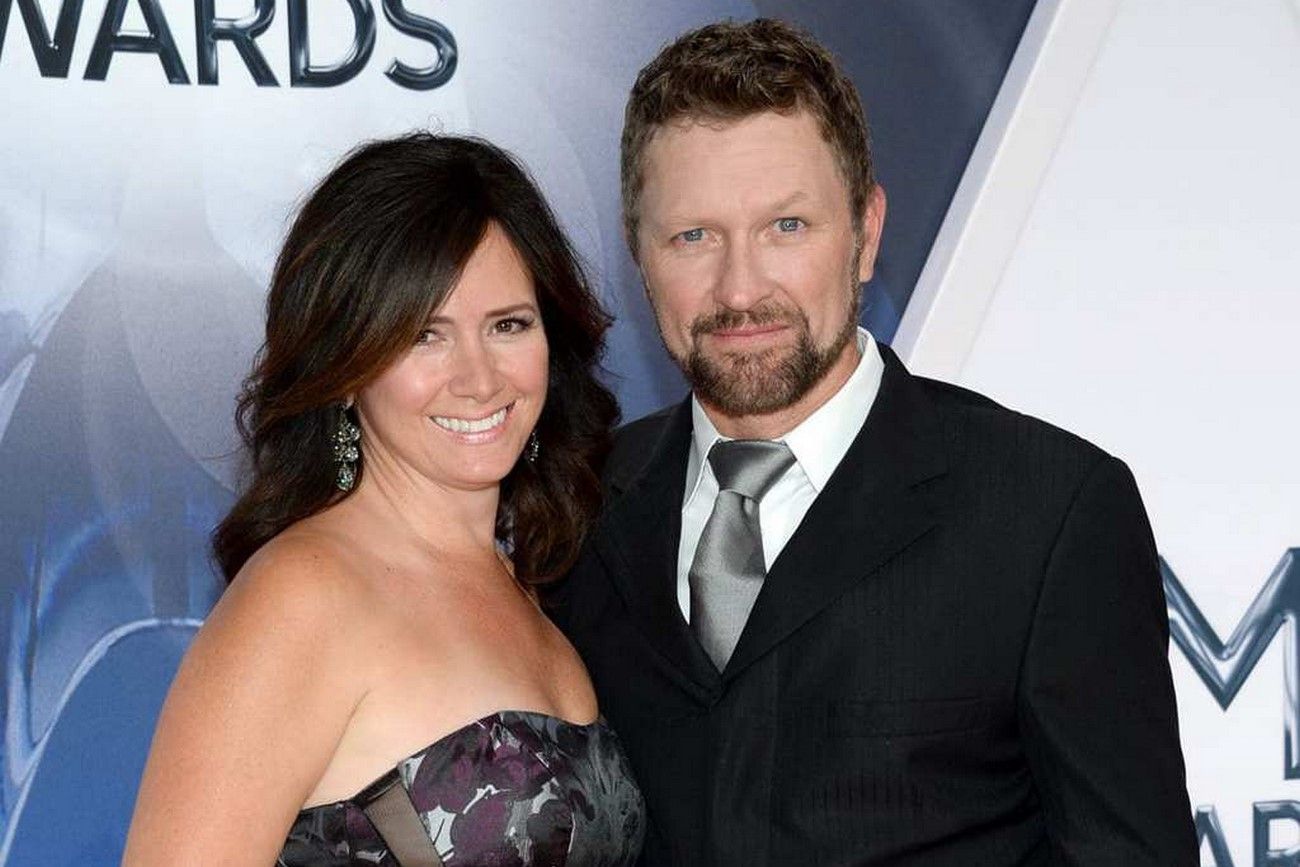 @Country music star Craig Morgan on running a family business/Fox Business/YouTube.com
Chely Wright and Lauren Blitzer
Chely Wright, a country music singer and a prominent advocate for gay rights has played a significant role in both the music industry and activism. During her formative years, Wright engaged in secret relationships with women, with one particularly significant relationship lasting from 1993 to 2004, which she described as "the love of my life." Then she had a romantic relationship with country singer Brad Paisley. Following the end of that relationship, Wright made the brave decision to come out as a lesbian, sharing her truth with her family and the public. She has since found love and happiness with her wife, Lauren Blitzer, who is also an activist for LGBT rights. The couple is now blessed with identical twin sons, completing their loving family.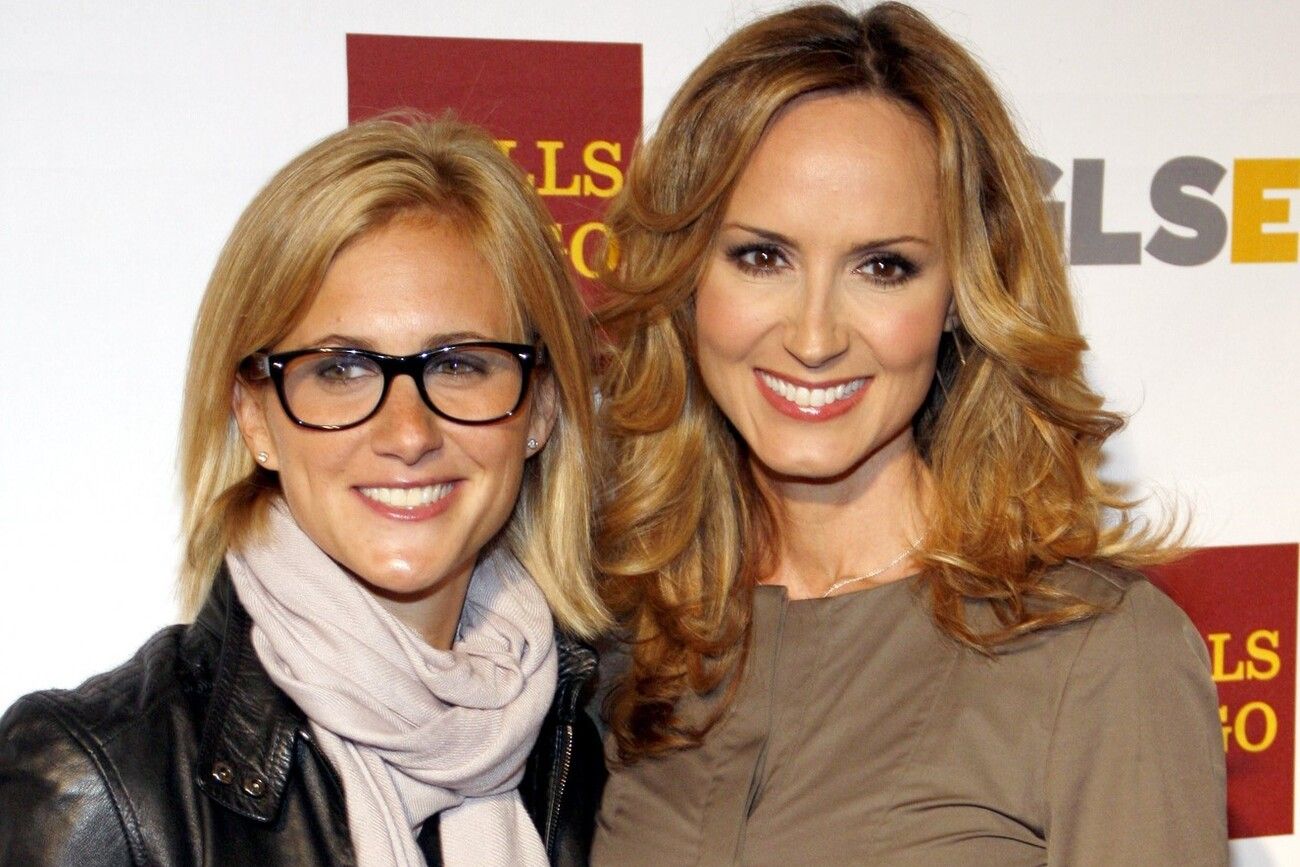 Chris Carmack and Erin Slaver
Chris Carmack has garnered recognition for his notable portrayals of characters like Luke Ward in The O.C. and Will Lexington in Nashville. However, his artistic talents extend beyond acting, as he has also made his mark as a country singer. In 2015, he treated fans to an EP titled Pieces of You, showcasing his musical prowess. Adding to his happiness, Carmack found love with Erin Slaver, a talented fiddle player, and the two embarked on a journey toward marriage. In 2016, their love story was further enriched with the arrival of their precious baby girl, born on August 30th, marking a joyous milestone as they embraced the joys of parenthood.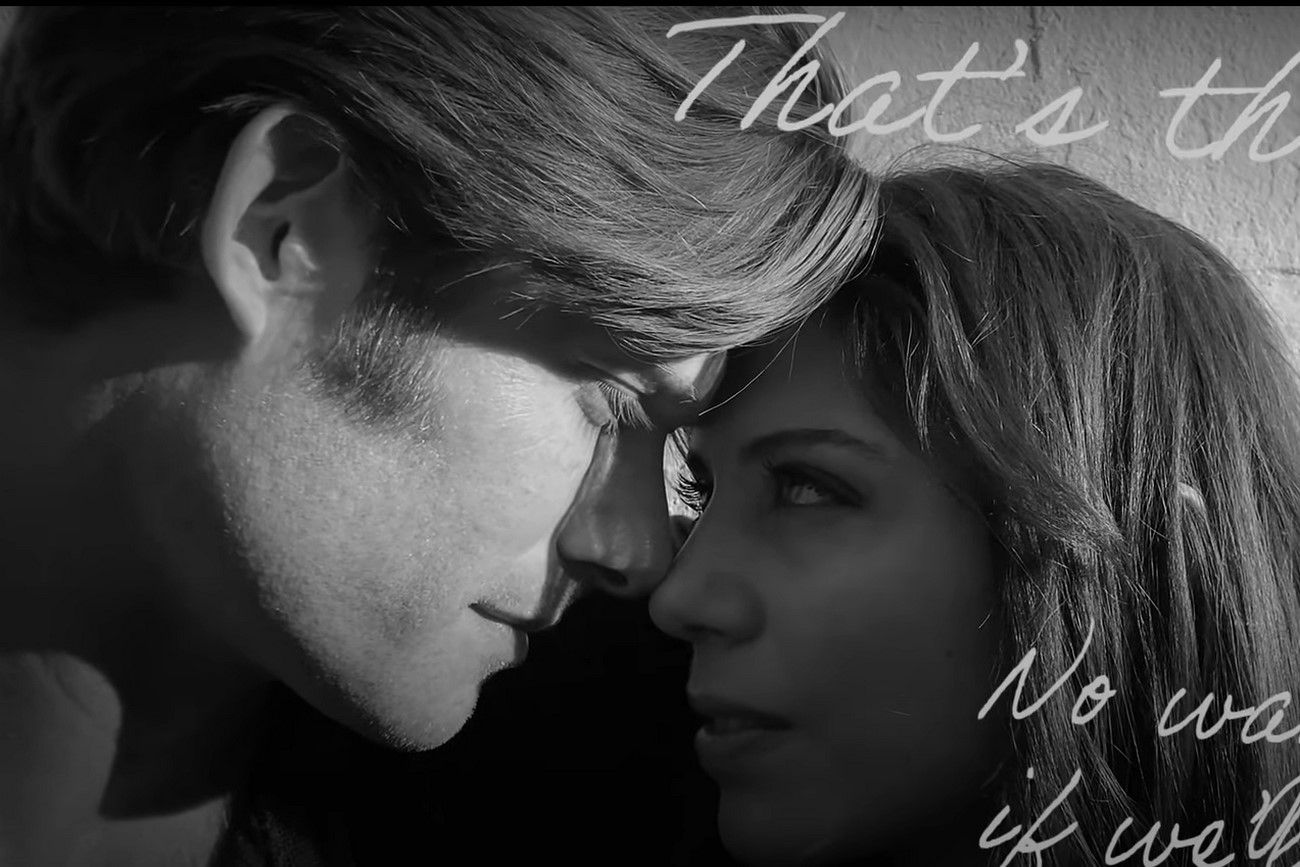 @Life On Eris - The Risk (Lyric Video)/Official Chris Carmack & Family/YouTube.com
LeAnn Rimes and Eddie Cibrian
At the young age of thirteen, LeAnn Rimes rose to fame as a notable country singer and has remained an active figure in the industry ever since. Her journey in the realm of music was accompanied by personal milestones as well. Rimes initially tied the knot with her backup dancer, Dean Sheremet, whom she met at the 2001 Academy of Country Music Awards. Their marriage took place in 2002. However, their relationship faced difficulties, leading to a separation in 2009 and subsequent divorce in 2010. The demise of their marriage was attributed to Rimes' involvement in an affair with actor Eddie Cibrian, whom she met while working together on a film project. Eventually, Rimes and Cibrian decided to wed, opting for a private ceremony in California held in April 2011.
Carrie Underwood and Mike Fisher
Carrie Underwood, a triumphant country star and winner of American Idol, is happily married to Mike Fisher, the captain of the Nashville Predators in the NHL. Their paths first crossed backstage at one of Carrie's concerts in 2008, and their relationship blossomed, leading to their engagement in 2009. The couple exchanged vows in July 2010 in Greensboro, Georgia. As their marriage progressed, Carrie and Mike joyfully shared the news of expecting their first child, and in February 2015, they welcomed their son, Isaiah Michael, into the world.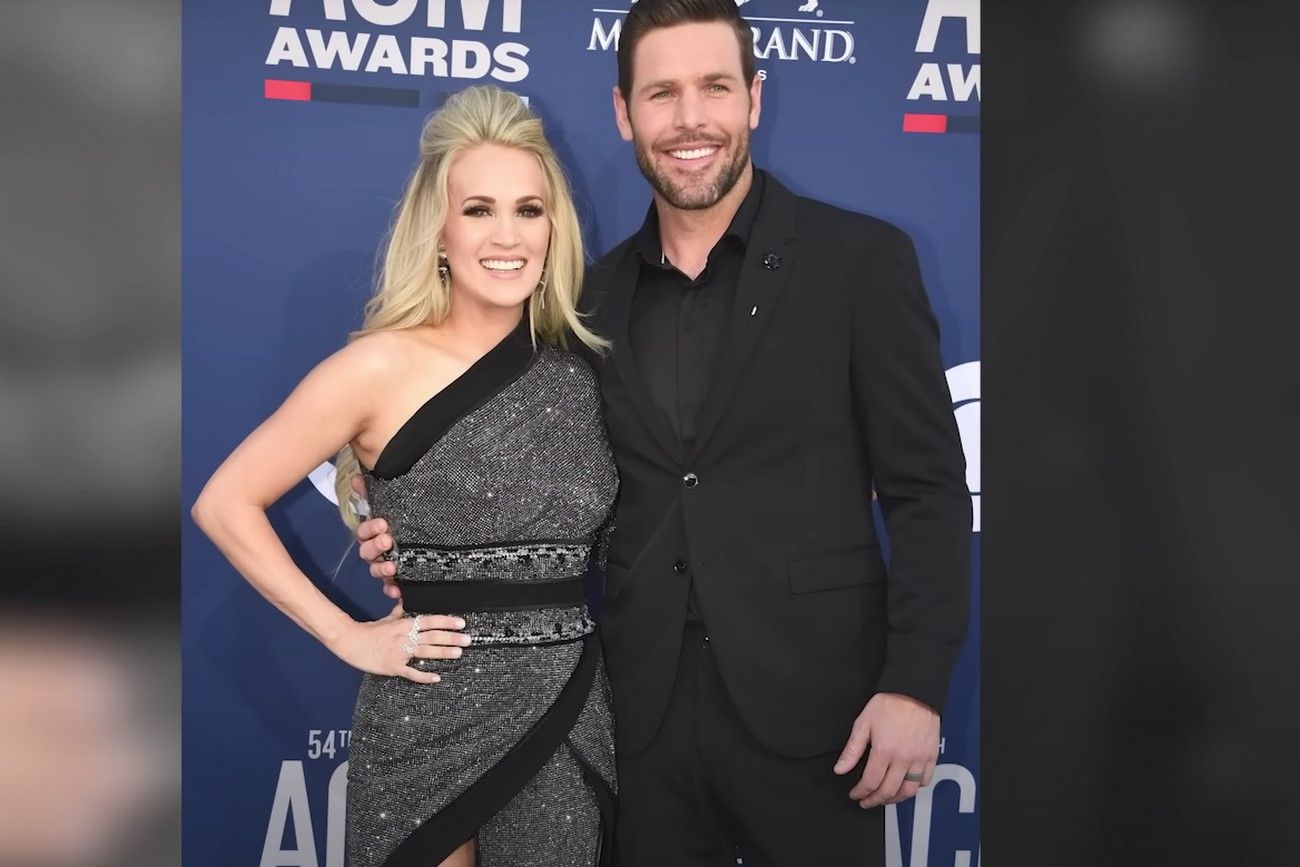 @How Carrie Underwood Met Her Husband, Hockey Pro Mike Fisher/The Howard Stern Show/YouTube.com
RaeLynn and Joshua Davis
RaeLynn Woodward, famously known by her first name, gained recognition as a contestant on The Voice and has since pursued a career as a country singer. She participated in the second season of the reality singing competition as a member of Blake Shelton's team. Following her elimination, she inked a deal with Republic Nashville, and her debut album is scheduled to be released on March 24, 2017. In October 2015, RaeLynn became engaged to her boyfriend Joshua David, and their journey continued with an intimate barn wedding held in February 2016.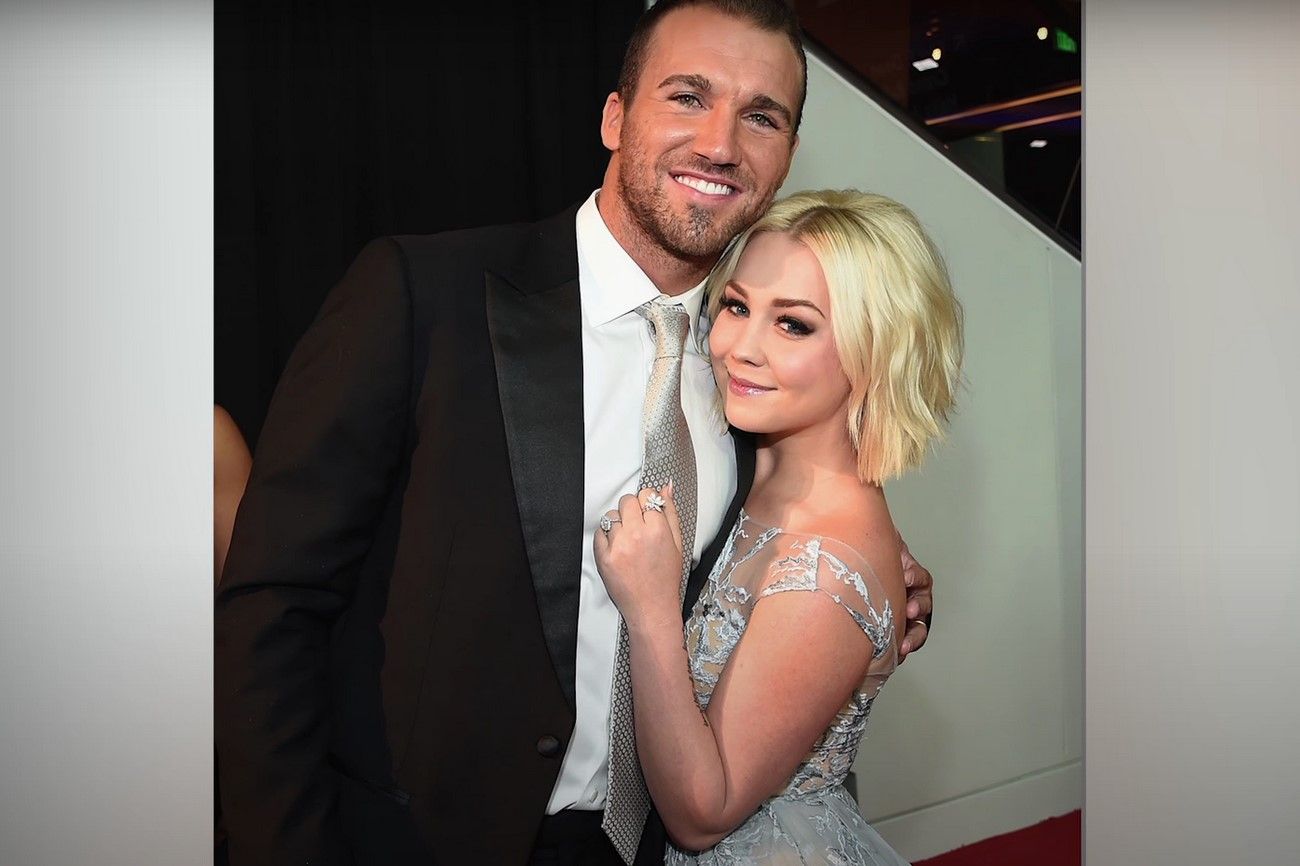 @RaeLynn Honors Husband Josh Davis With Song on 'Wildhorse'/Taste of Country/YouTube.com
Willie Nelson and Annie D'Angelo
Willie Nelson, an iconic figure in country music, has left an indelible mark through his accomplishments in acting, songwriting, activism, and writing. His name is synonymous with the genre, making him one of the most recognizable country stars of all time. Over the course of his life, Nelson has been married four times and has embraced the joys of fatherhood, having seven children. His first marriage to Martha Matthews brought forth three children: Lana, Susie, and Billy. Following his separation from Matthews, he entered into a second marriage with Shirley Collie, which lasted from 1963 to 1971. During this period, Nelson also had a daughter with Connie Koepke, with whom he had a relationship while still married to Collie. Currently, Nelson is happily married to his fourth wife, Annie D'Angelo, and together they have two sons, cherishing their bond as a family.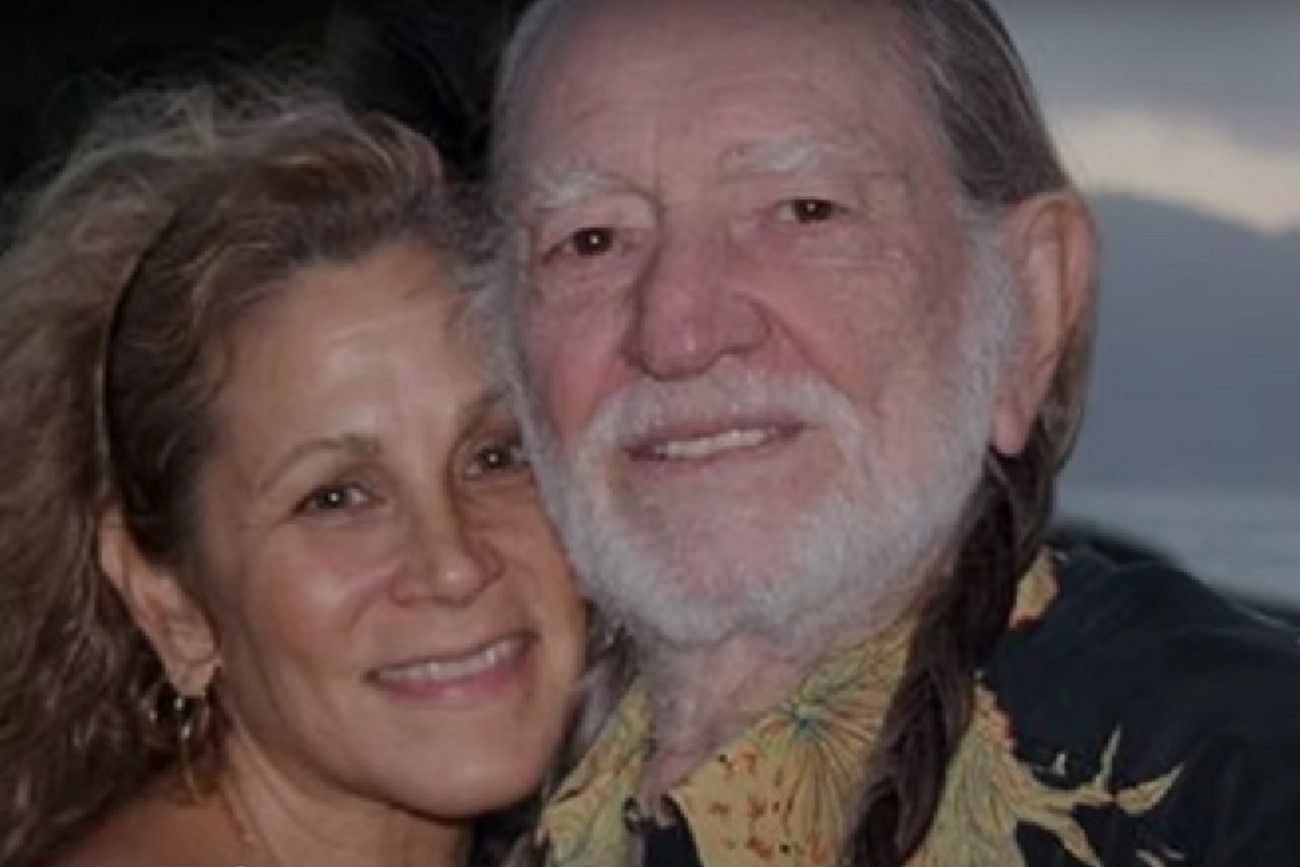 @Meet Annie D Angelo (Willie Nelson's Wife)/CountryFancast/YouTube.com
Lee Brice and Sarah Reeveley
Lee Brice, a renowned country music singer, has garnered widespread acclaim for his numerous hit singles. Notably, his song Love Like Crazy achieved a remarkable feat by holding the longest run on a country chart, breaking a record that had stood for 62 years. In addition to his own success, Brice has lent his songwriting talents to fellow country artists such as Garth Brooks, Tim McGraw, and Adam Gregory. After a significant period of being together, Brice tied the knot with his girlfriend Sara Nanette Reeveley in April 2013. They are now proud parents of two children, Takoda Brice-Reeveley and Ryker Mobley Brice.
@Lee Brice; A Woman Like You acoustic version Billboard's #1 Song/Leah Guy/YouTube.com
Clint Black and Lisa Hartman Black
Clint Black, a renowned figure in country music, showcases his versatility as a singer, songwriter, producer, musician, and occasional actor. His noteworthy accomplishments include a remarkable thirty singles that have attained top ten positions on the U.S. Billboard country charts, with an impressive twenty-two of them reaching the coveted number one spot. In his personal life, Black joined in matrimony with actress Lisa Hartman. They are proud parents to a daughter named Lily Pearl Black, born in 2001. Since 2002, the couple, along with their daughter, has made Nashville, Tennessee their home, after previously residing in Los Angeles.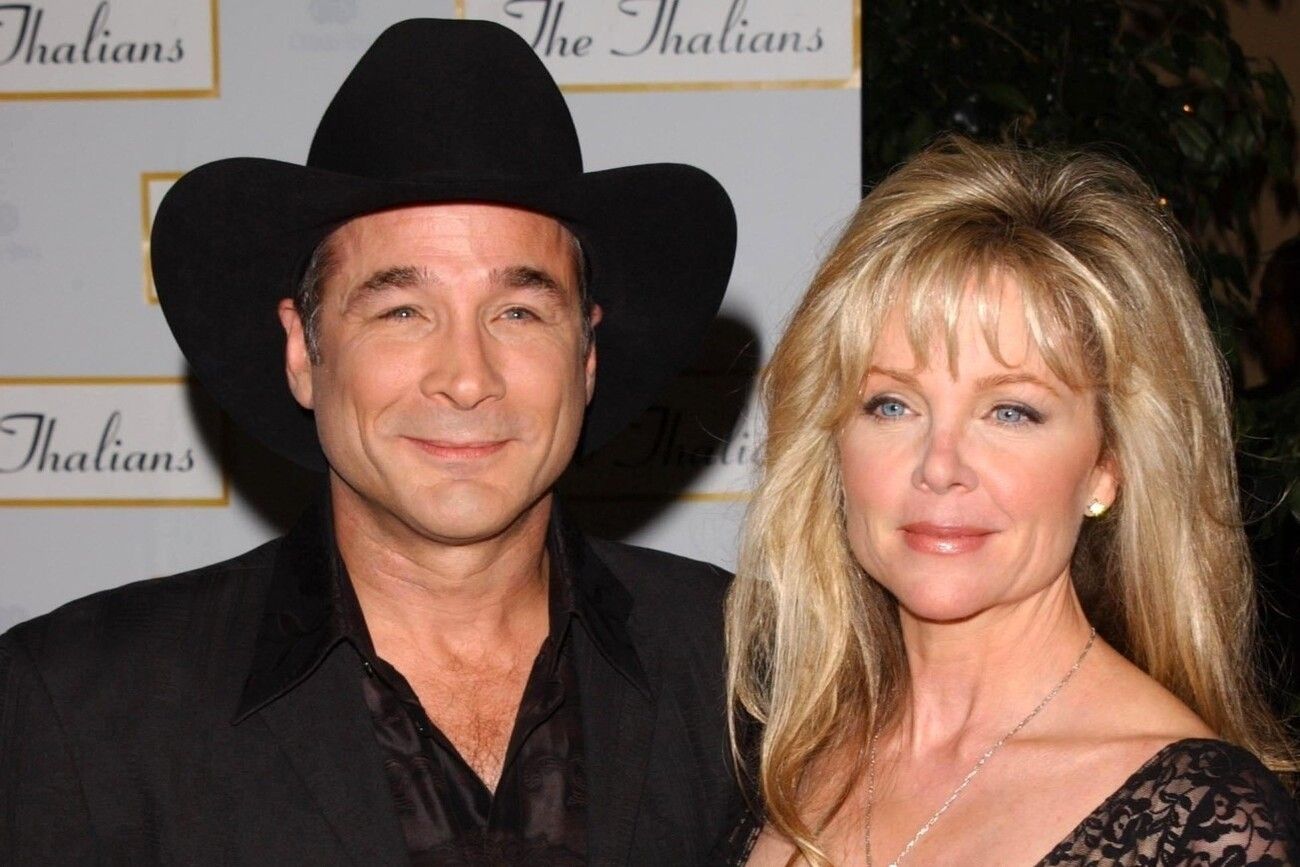 Glen Campbell and Kimberly Woollen
Glenn, a respected figure in country music, has also made significant contributions as an actor and television host. During his lifetime, he sold over 45 million records and released a staggering 70 albums. In addition to his country success, Campbell has been honored to win four Grammy Awards, including one in the pop category. In his lifetime, Glen had eight children and went through three previous marriages before finding love with Kimberly Woollen. They were happily married from 1982 until Glen's death in 2017.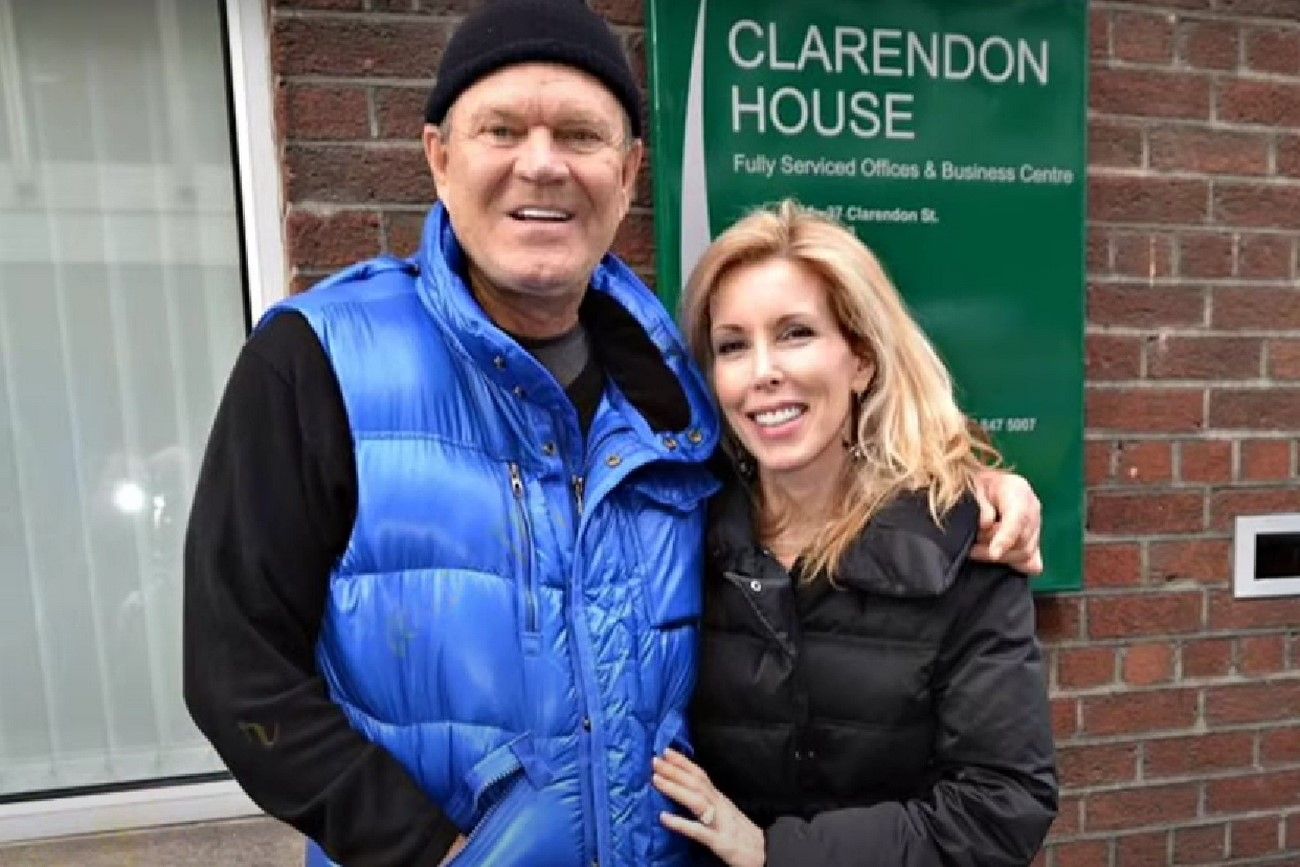 @Glen Campbell and wife: Kim Woollen //// World Photography/Ramesh P/YouTube.com
Jason Aldean and Brittany Kerr
Jason Aldean, a tremendously accomplished country singer, has achieved a remarkable feat of attaining eighteen number-one singles on both the Hot Country Song chart and the Country Airplay chart. Additionally, eight other singles have reached the top ten on these charts. Initially, Aldean was married to his high school sweetheart, Jessica Ussery. Nevertheless, following rumors of an affair with American Idol contestant Brittany Kerr, he eventually divorced Ussery. After officially dating Kerr for a year, the couple tied the knot in March 2015, solidifying their union.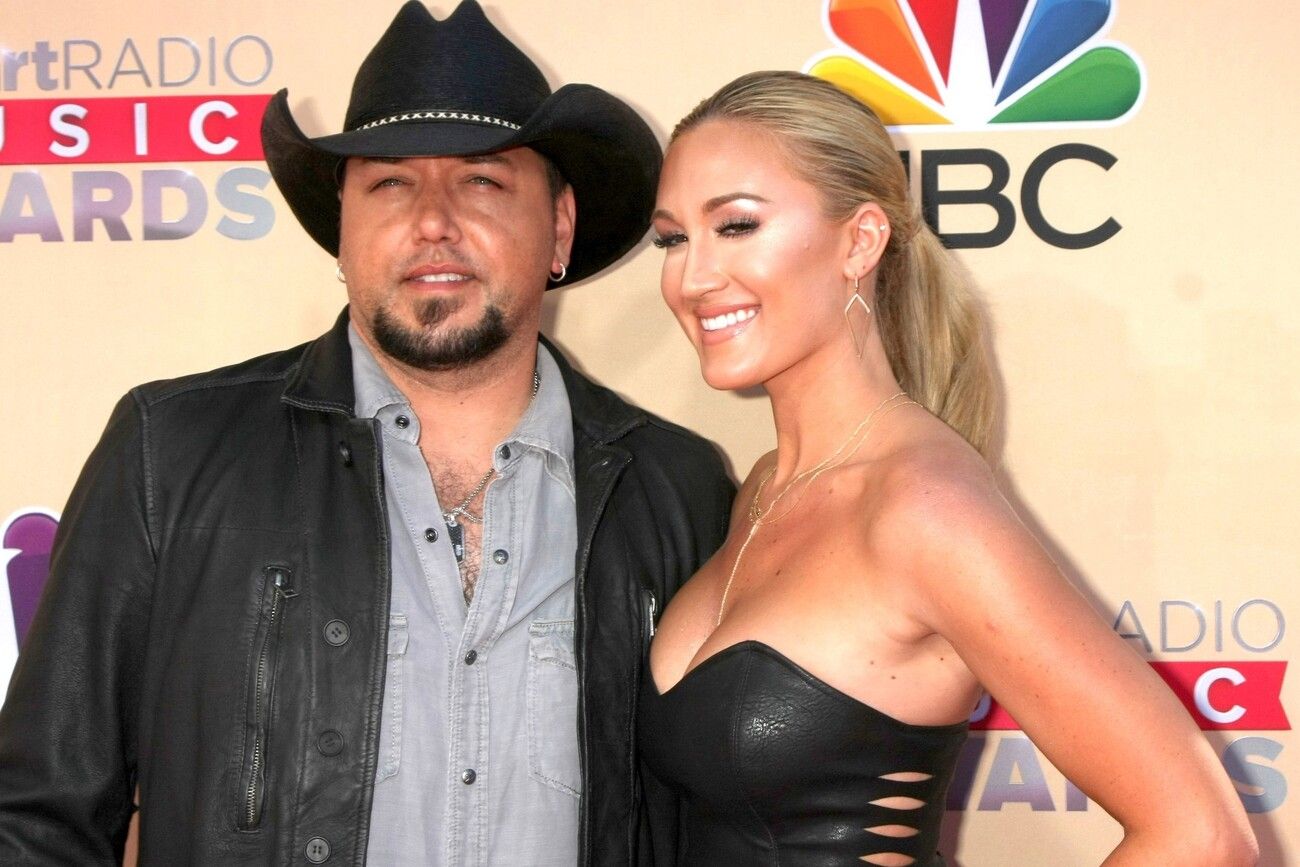 Alan and Denise Jackson
Alan Jackson, the country singer, entered into matrimony with his high school sweetheart, Denise, in 1979. Their enduring marriage serves as a remarkable testament to true love. Although they faced a temporary separation in 1998 due to the pressures of Alan's singing career and a brief encounter with infidelity, the couple swiftly reconciled and have remained blissfully united ever since. Presently, they are proud parents to three daughters named Mattie Denise, Alexandra Jane, and Dani Grace.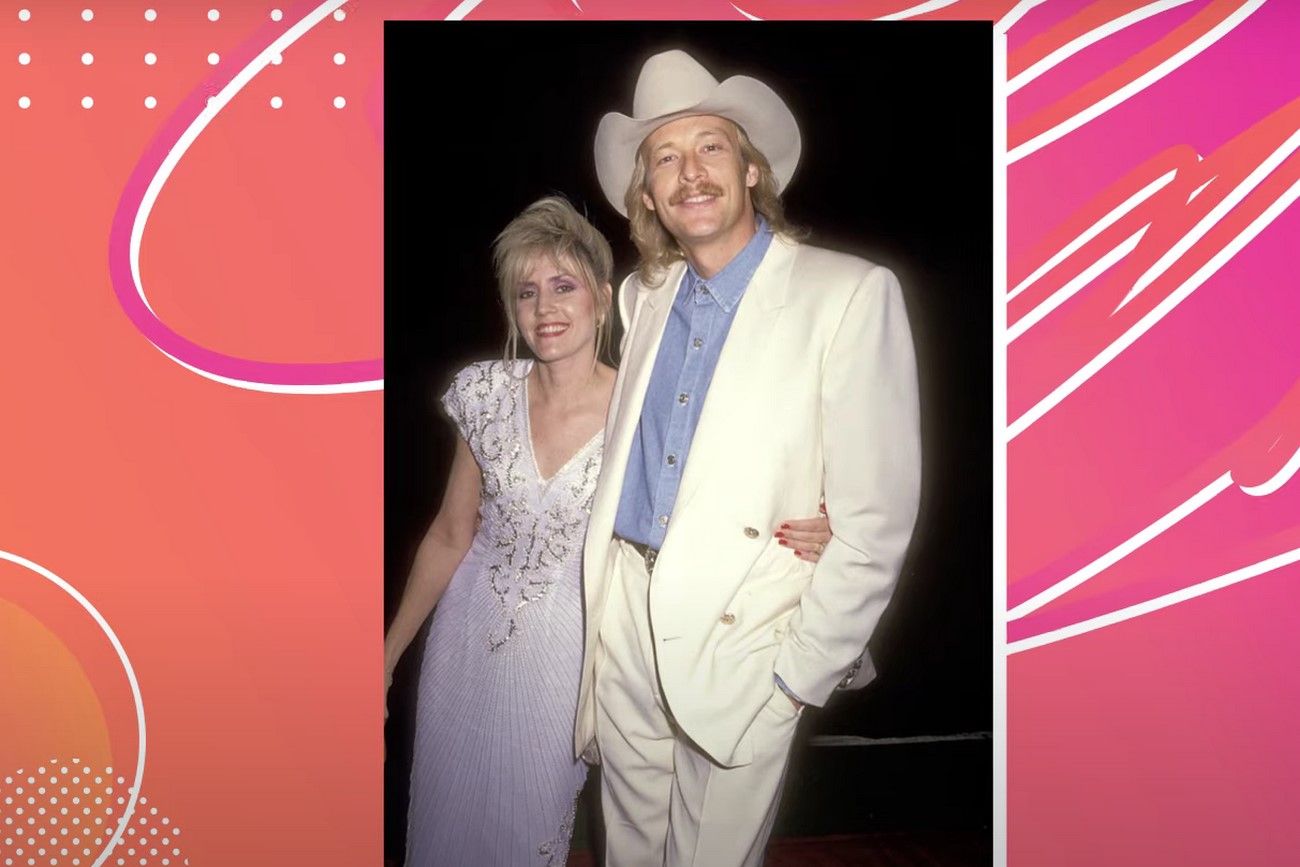 @The Untold Truth of Alan Jackson's Marriage |⭐ OSSA/OSSA/YouTube.com
Keifer Thompson and Shawna Thompson
Keifer Thompson and Shawna Thompson, a married couple, form the talented country music duo known as Thompson Square. Their musical journey has seen the release of two studio albums, both of which have yielded two remarkable number one singles, making their mark on both the Hot Country Songs and Country Airplay charts. Celebrating over fifteen years of marriage, Keifer and Shawna have built a strong foundation both personally and professionally. In January 2016, their joy multiplied as they welcomed their first child, a son named Rigney Cooper Thompson, affectionately known as "Cooper." Together, they remain dedicated to creating and performing music, continuing to inspire audiences with their harmonious talents.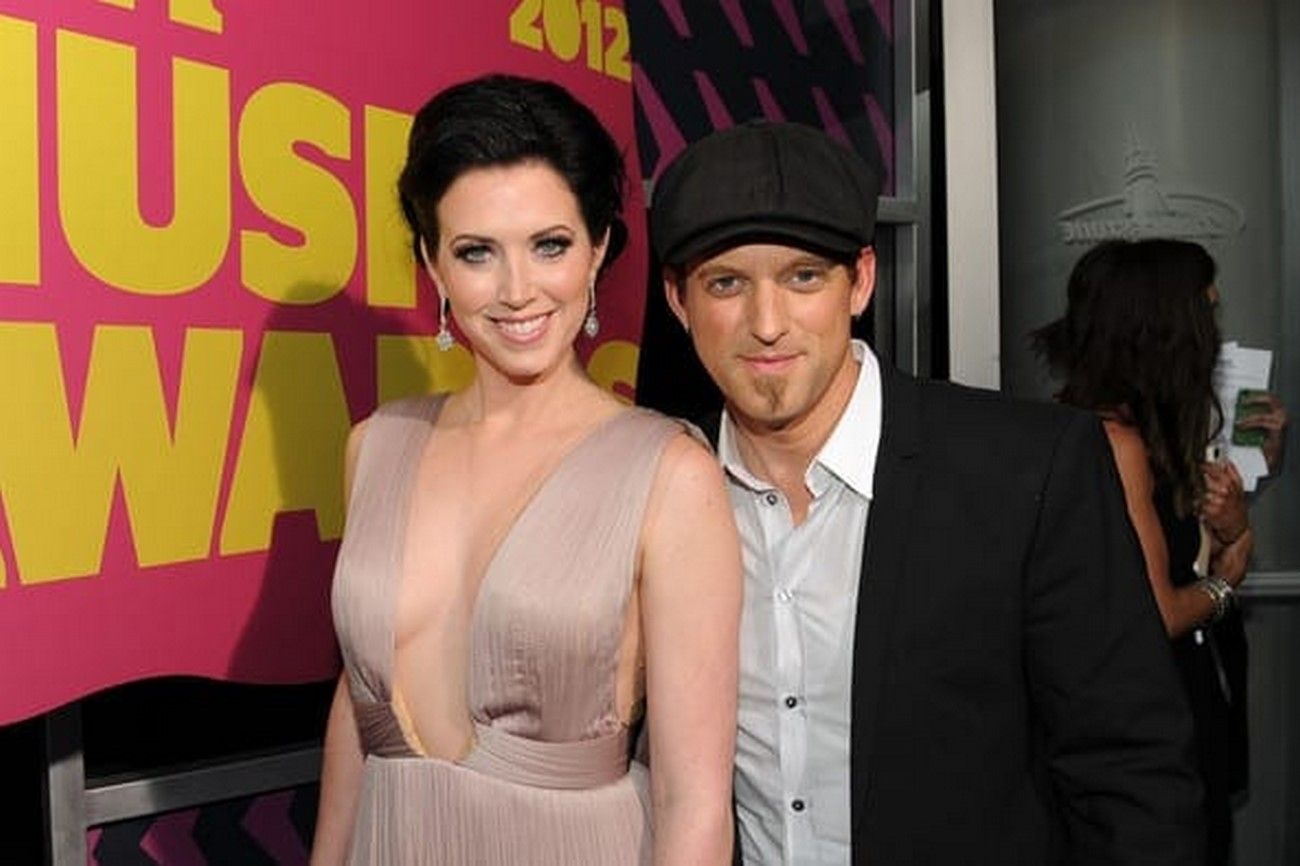 @Shawna Thompson, and Keifer Thompson at 2012 CMT Music Aw.../SuperPopVIP/YouTube.com
Martina McBride and John McBride
Martina McBride, a highly accomplished country singer, made her debut in the music industry in 1991. With her unique blend of pop-country, similar to Shania Twain, she attained widespread recognition that extended beyond the boundaries of traditional country music fans. In 1988, Martina exchanged vows with her husband John McBride, a talented sound engineer, and their love has endured ever since. The couple's enduring marriage has been blessed with three daughters: Delaney Katharine, Emma Justine, and Ava Rose Kathleen. McBride has consistently prioritized being an active and involved presence in her daughters' lives, fostering a strong family bond.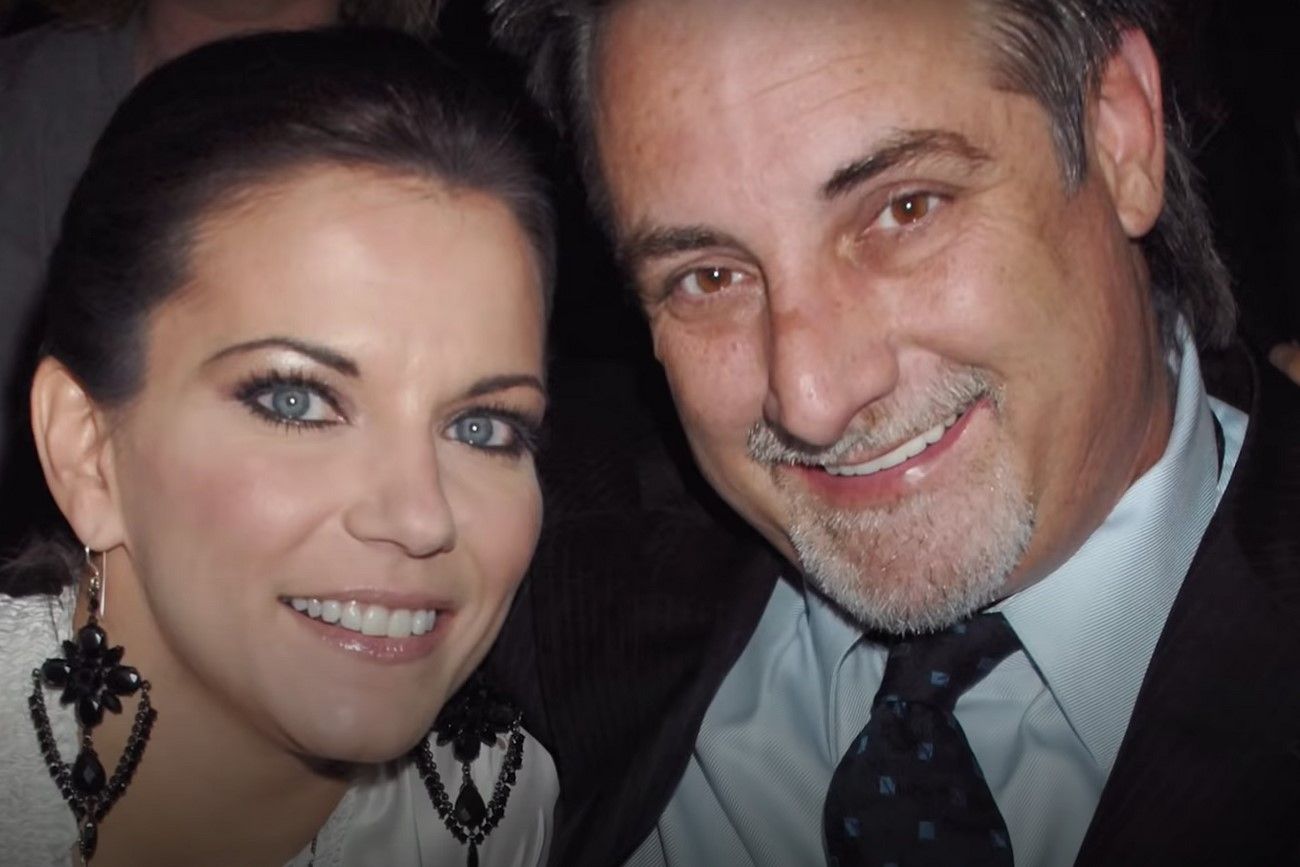 @Martina McBride and Husband John's Relationship Is As Real As It Gets | Country Living/Country Living/YouTube.com
Brad Paisley and Kimberly Williams-Paisley
Brad Paisley, a highly acclaimed country singer, has left an indelible mark on the industry with his remarkable achievements. In 2001, Paisley embarked on a relationship with actress Kimberly Williams after being captivated by her performance in the film Father of the Bride. Their connection deepened as Williams starred in the music video for Paisley's hit song I'm Gonna Miss Her (The Fishin' Song). Two years later, the couple exchanged vows at the picturesque Stauffer Chapel on the campus of Pepperdine University. Their union has been blessed with two sons: William Huckleberry, born in 2007, and Jasper Warren, who arrived in April 2009, completing their loving family.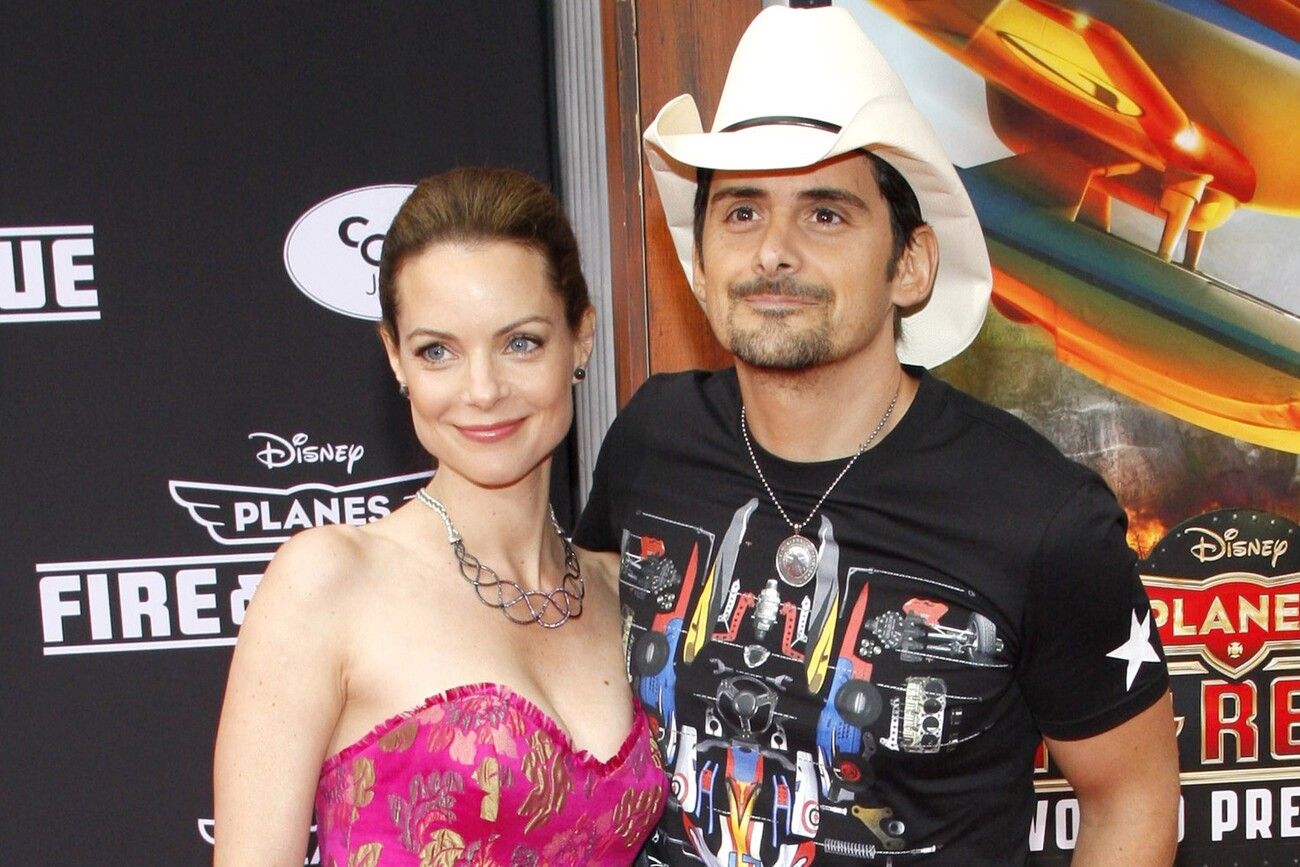 Hillary Scott and Chris Tyrrell
Hillary Scott, a prominent figure in the country music scene, captivates audiences as one of the lead singers of the renowned group Lady Antebellum. While Scott and her now-husband Chris Tyrrell initially crossed paths during their college years, their romantic journey commenced after Lady Antebellum and Tyrrell's band, Love and Theft, shared the stage as opening acts for Tim McGraw's 2010 Southern Voice tour. In July 2010, they officially began dating, and a year later, Tyrrell proposed to Scott in Tennessee, solidifying their commitment. The couple sealed their love with a wedding ceremony in January 2012, and in July 2013, they welcomed their first child, a daughter named Eisele Kaye Tyrrell, completing their beautiful family.
@Raising Children on a Tour Bus with Lady A | The Big Interview/AXS TV/YouTube.com
Luke Bryan and Caroline Boyer
Luke Bryan and his wife Caroline Boyer share a heartwarming love story as college sweethearts. Their paths crossed at a local establishment called Dingus Magees while they were both enrolled at Georgia Southern University. Boyer, a freshman at the time, captured Bryan's attention, who was a senior. Their connection blossomed, leading them to exchange vows in December 2006. Over the years, the couple has been blessed with two sons: Thomas "Bo" Boyer Bryan, born in March 2008, and Tatum "Tate" Christopher Bryan, born in August 2010. Additionally, they have taken on the responsibility of raising Bryan's nephew, Tilden, following the passing of his mother, who happened to be Bryan's sister. Together, Luke Bryan and Caroline Boyer navigate life's joys and challenges with love and dedication.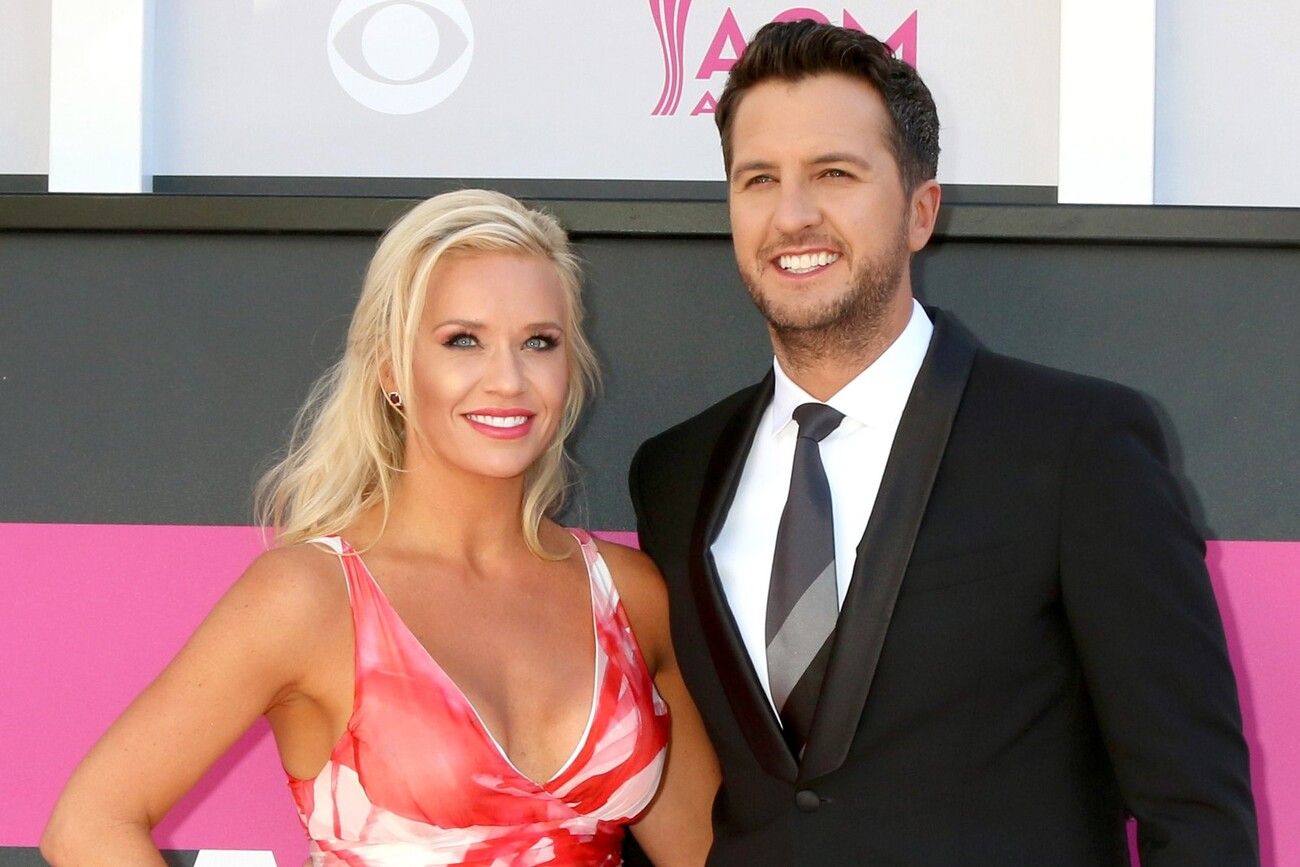 Randy Travis and Mary Davis
Randy Travis, recognized and beloved by his fans as Randy Travis, is a renowned American country singer and songwriter. At present, he is 57 years old and has been happily married to Mary Davis since 2015. Before his union with Davis, Randy was previously married to Elizabeth Hatcher-Travis from 1991 to 2010. There are reports suggesting that Elizabeth discovered Randy's infidelity with Mary, who happened to be his dentist at that time. Consequently, Randy and Elizabeth went through a divorce. Following a lengthy engagement, Randy and Mary eventually exchanged vows in 2015.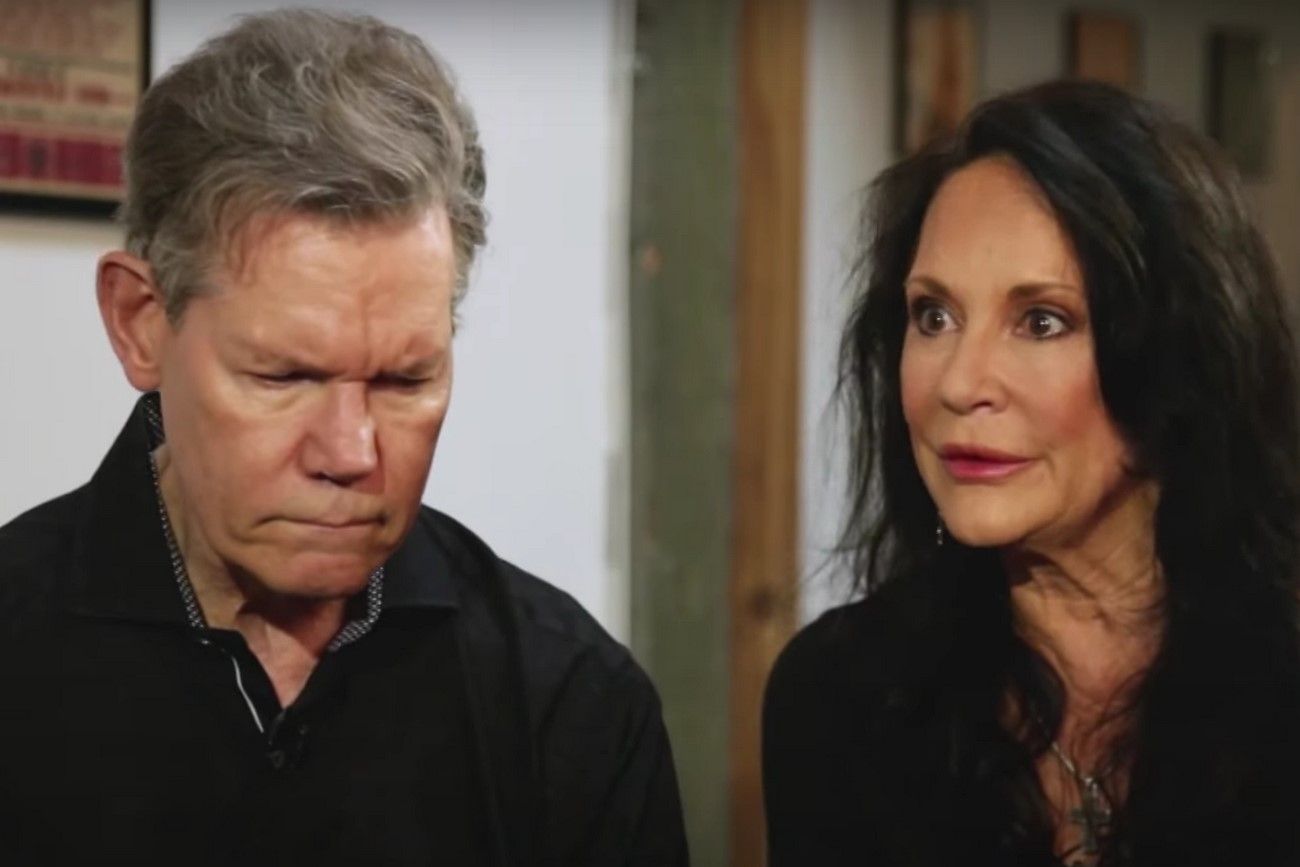 @Mary & Randy Travis on not letting a stroke change their love story | Best of Today's Nashville/Cornerstone Television Network/YouTube.com
Charlie and Hazel Daniels
It's quite astonishing to think that Charlie Daniels, at the age of 80, has achieved so much. He was deservedly inducted into the Country Music Hall of Fame last year, and his accomplishments include winning a Grammy Award and collaborating with Bob Dylan. Charlie married Hazel in 1963, and they have remained devoted to each other throughout the years. However, their journey hasn't been without challenges, as Charlie has faced significant health issues such as cancer and a stroke. Fortunately, he has made a remarkable recovery, and his wife has been unwavering in her support throughout it all.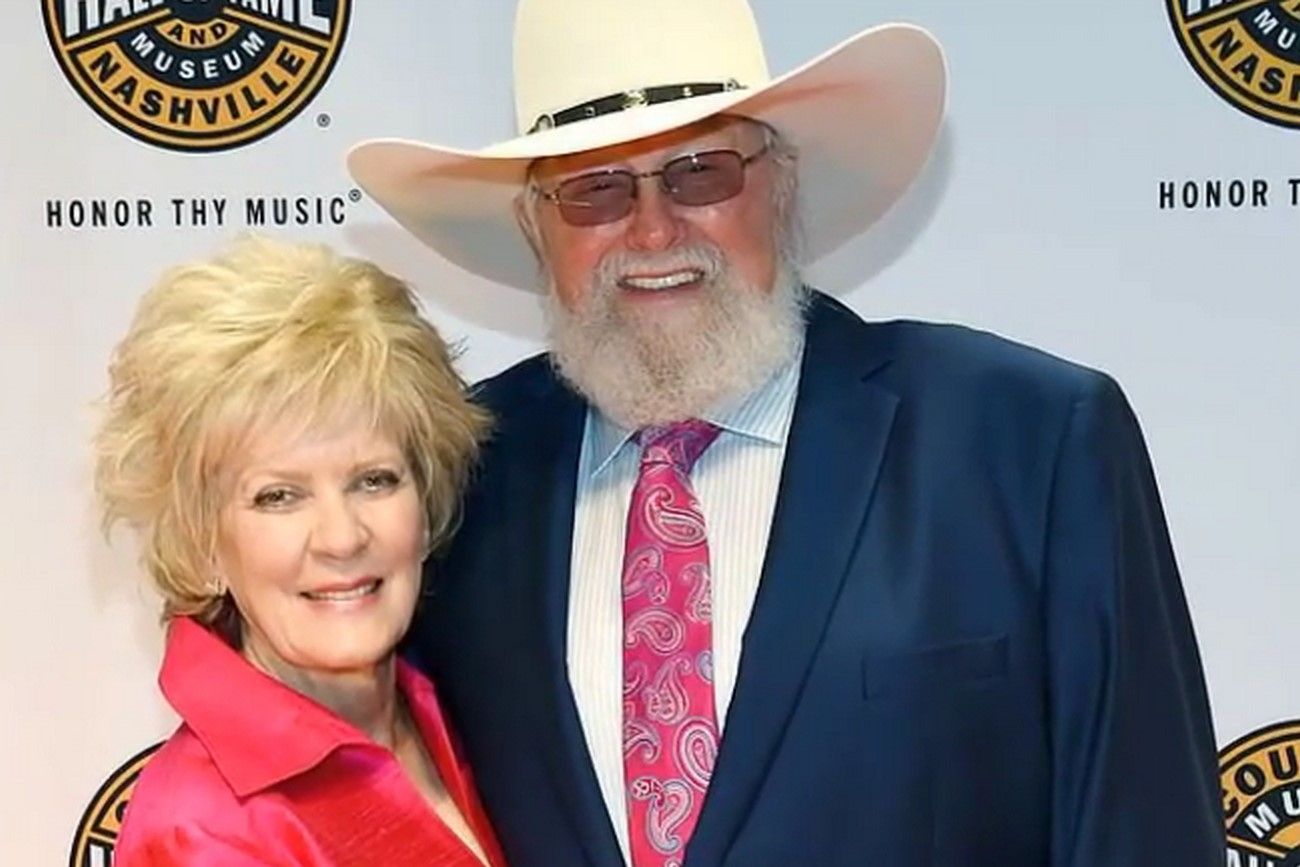 @Charlie Daniels Family Video With Wife Hazel Daniels | RIP Charlie Daniels/Agent Of Star/YouTube.com
Karen Fairchild and Jimi Westbrook
Karen Fairchild and Jimi Westbrook, talented members of the beloved country group Little Big Town, have shared a remarkable journey as both bandmates and partners. Since their formation in 1998, all original members have stayed true to the group, contributing their unique voices as lead singers. Amidst their musical collaborations, Karen Fairchild and Jimi Westbrook nurtured a beautiful love story, carefully shielding their relationship from the public eye. In a discreet ceremony, they exchanged vows in May 2006, choosing to keep their union a closely guarded secret until it was revealed to the world two months later. Together, they have been blessed with a son named Elijah Dylan Westbrook, completing their cherished family. Their enduring commitment to both their music and each other serves as a testament to the strength and dedication that has defined their remarkable journey.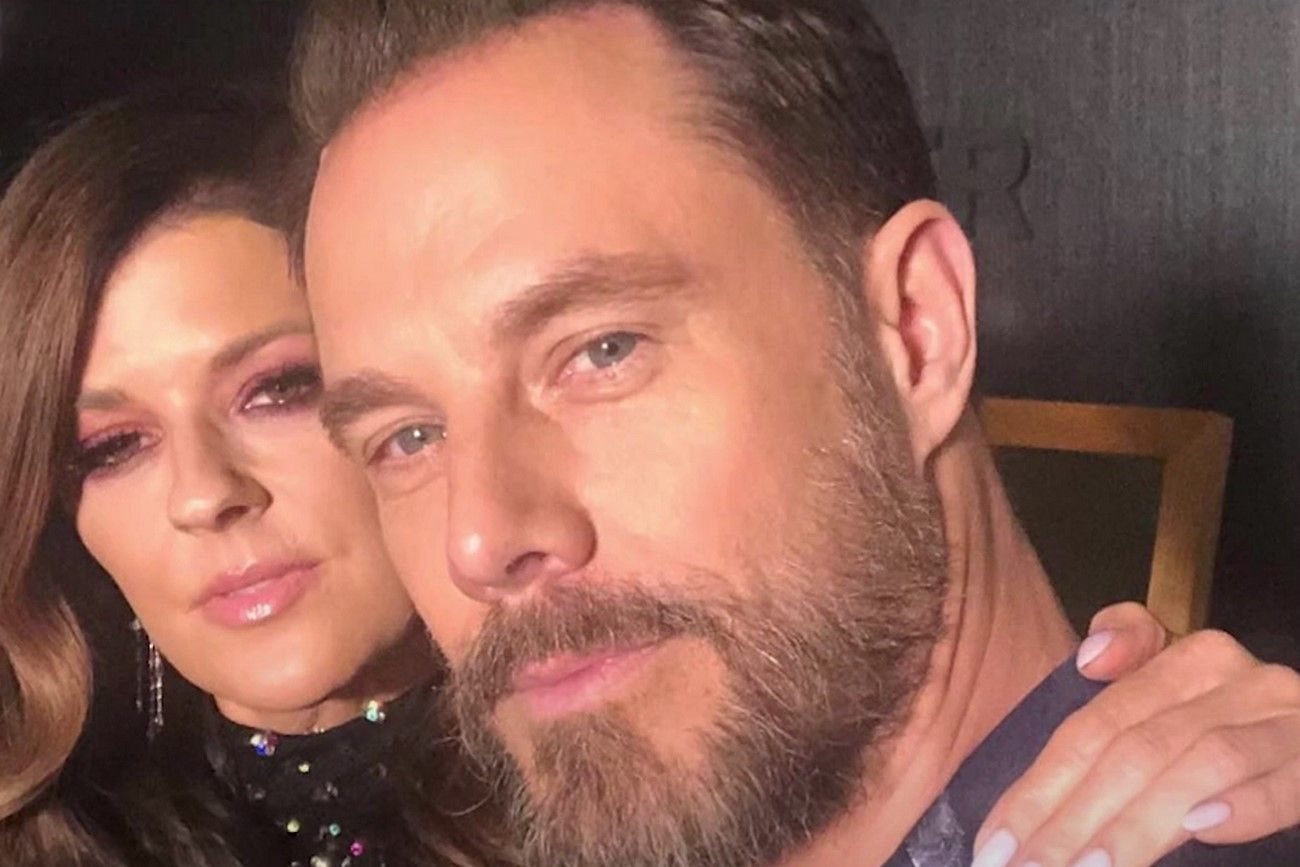 @A Little Big Town Love Story: How Karen Fairchild and Jimi Westbrook Began/Wide Open Country/YouTube.com
Kelsea Ballerini and Morgan Evans
Kelsey Ballerini, a country pop star, made her debut with the release of her first album in 2015. Her exceptional talent and musical contributions were recognized when she received a Grammy nomination for Best New Artist. In December 2016, Ballerini's life changed: she got engaged to Australian musician Moran Evans. She remembers the moment fondly, saying that while she was busy making pancakes in the kitchen, Evans got down on one knee and asked her to marry him. Their paths crossed for the first time in Australia when they co-hosted an awards ceremony. But in 2022, the couple unexpectedly broke up.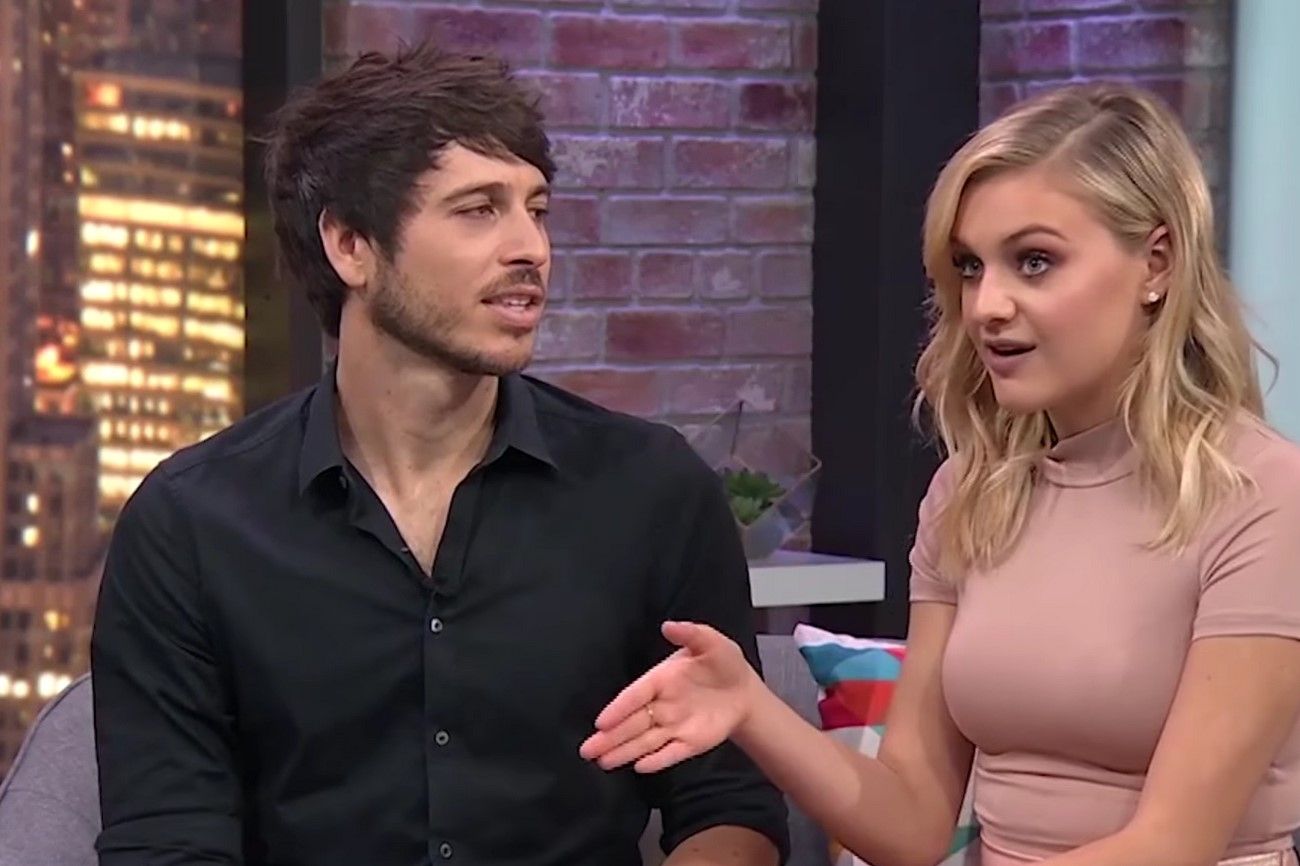 @Newlywed Kelsea Ballerini Wants To Have Kids One Day But Will Wait | PeopleTV/People/YouTube.com
Phillip Sweet and Rebecca Sweet
Phillip Sweet, a talented musician, contributes his skills as a rhythm guitarist and vocalist to the renowned country group Little Big Town. As a unique aspect of the group, Little Big Town features rotating lead vocals among its members. In March 2007, Phillip exchanged vows with his beloved wife, Rebecca. Rebecca is not only a dedicated partner but also thrives in her career as a wardrobe stylist and business owner. Their family expanded with the arrival of their daughter, Penelopi Jane Sweet, who was born in December 2007 in the vibrant city of Nashville, Tennessee. Together, Phillip and Rebecca create a harmonious balance between their personal and professional lives.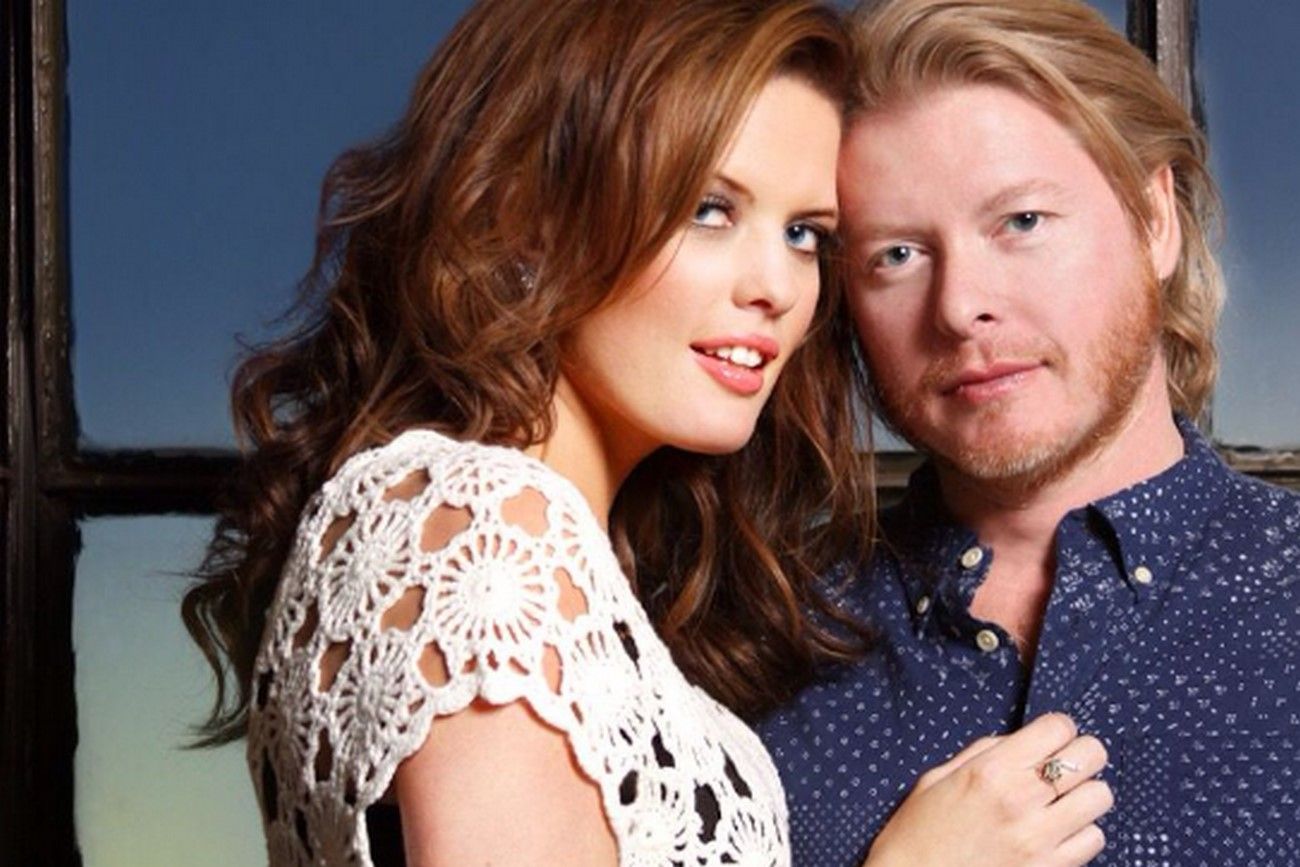 @Phillip Sweet (Little Big Town) backstage interview CMA 2017/L BTMedia/YouTube.com
Garth Brooks and Trisha Yearwood
Garth Brooks, a true icon in the music industry, has achieved unparalleled success throughout his career. With an impressive 135 million domestic units sold, he holds the esteemed title of being the best-selling solo albums artist in the United States. In May 1986, Brooks entered into marriage with his college sweetheart, Sandy Mahl, and together they welcomed three daughters into their lives. However, their journey took a different direction, leading to their divorce in November 2000. Subsequently, Brooks found love with fellow country music singer Trisha Yearwood. The couple tied the knot in December 2005, solidifying their bond. Although they do not have children together, their union has been characterized by shared love and mutual support.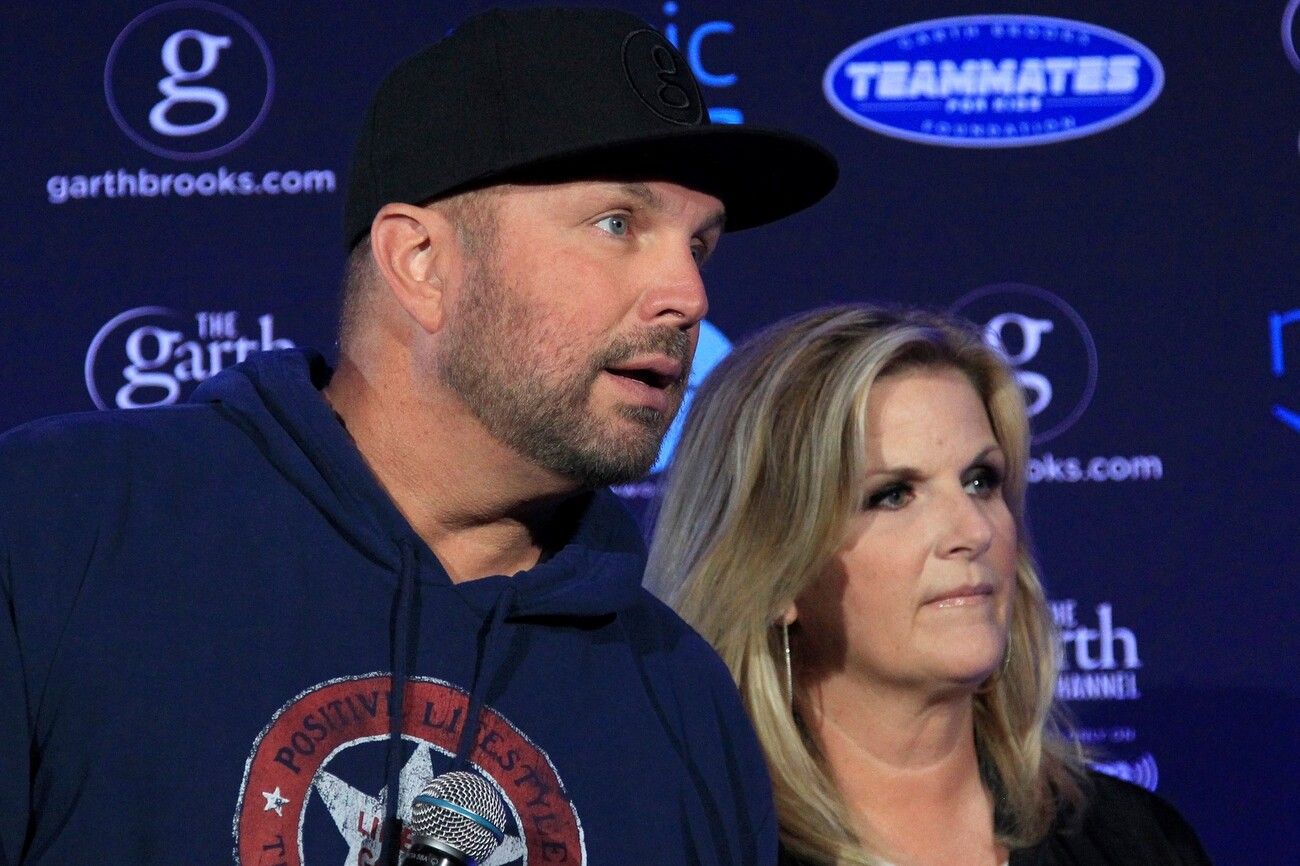 Charles Kelley and Cassie Kelley
Charles Kelley, the founding member of the country group Lady Antebellum, has made significant contributions to the band's success. In July 2009, Kelley tied the knot with his wife Cassie McConnell, who works as a music representative. Their wedding took place in a picturesque destination in the Bahamas. After a few years, the couple joyfully shared the news that they had welcomed their first child into the world, marking a wonderful milestone in their journey together.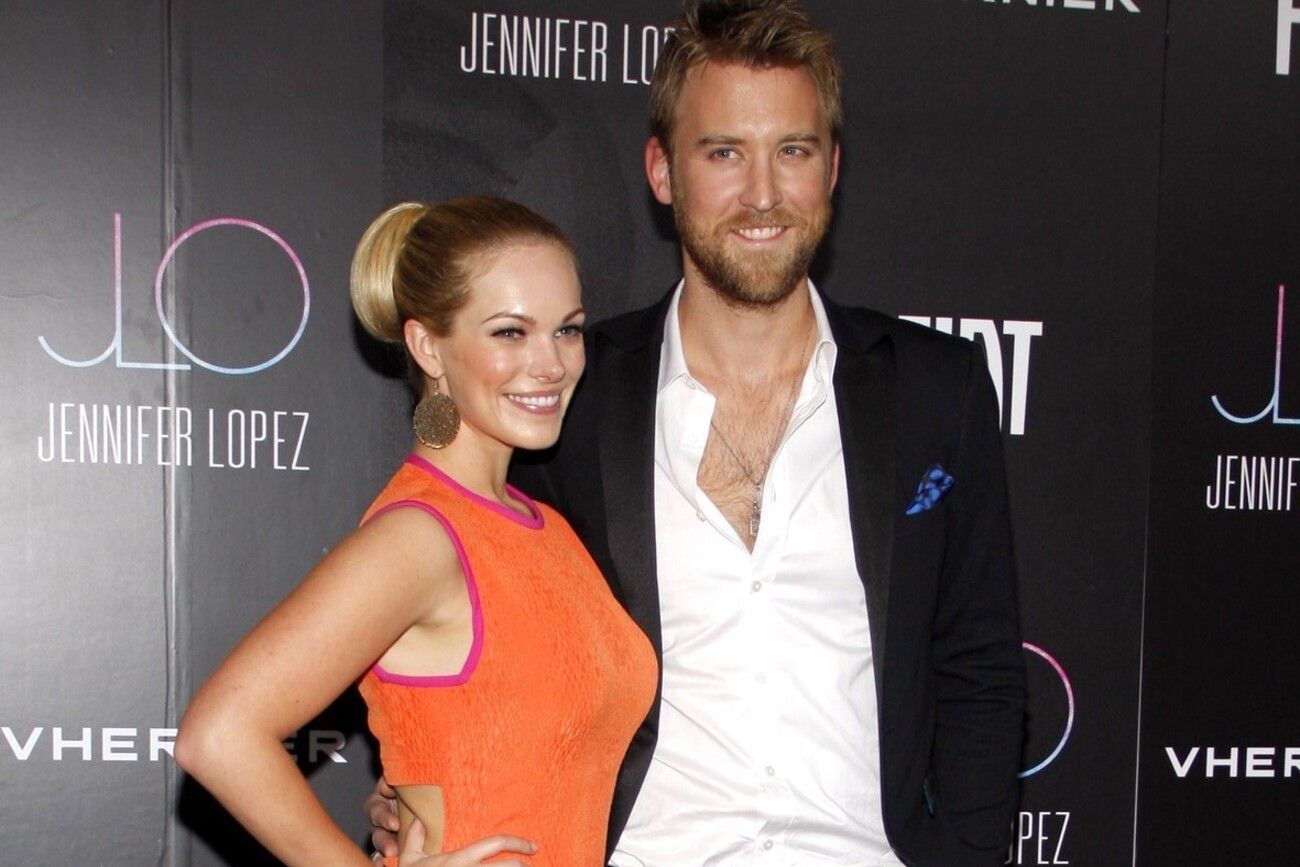 Jamie Lynn Spears and Jamie Watson
Jamie Lynn Spears, an actress and singer, is renowned as the younger sibling of pop sensation Britney Spears. She gained initial recognition for her lead role in the television series Zoey 101, which premiered in 2005. Making headlines in her teenage years, Jamie Lynn faced a significant life event when she became pregnant at the age of sixteen, leading to a temporary halt in her career. However, in 2013, she embarked on a country music journey, debuting with a single and an EP. In 2012, Spears initiated a romantic relationship with Jamie Watson, a businessman and voice actor. Following two years of courtship, the couple exchanged vows in March 2014, celebrating their marriage in New Orleans, Louisiana.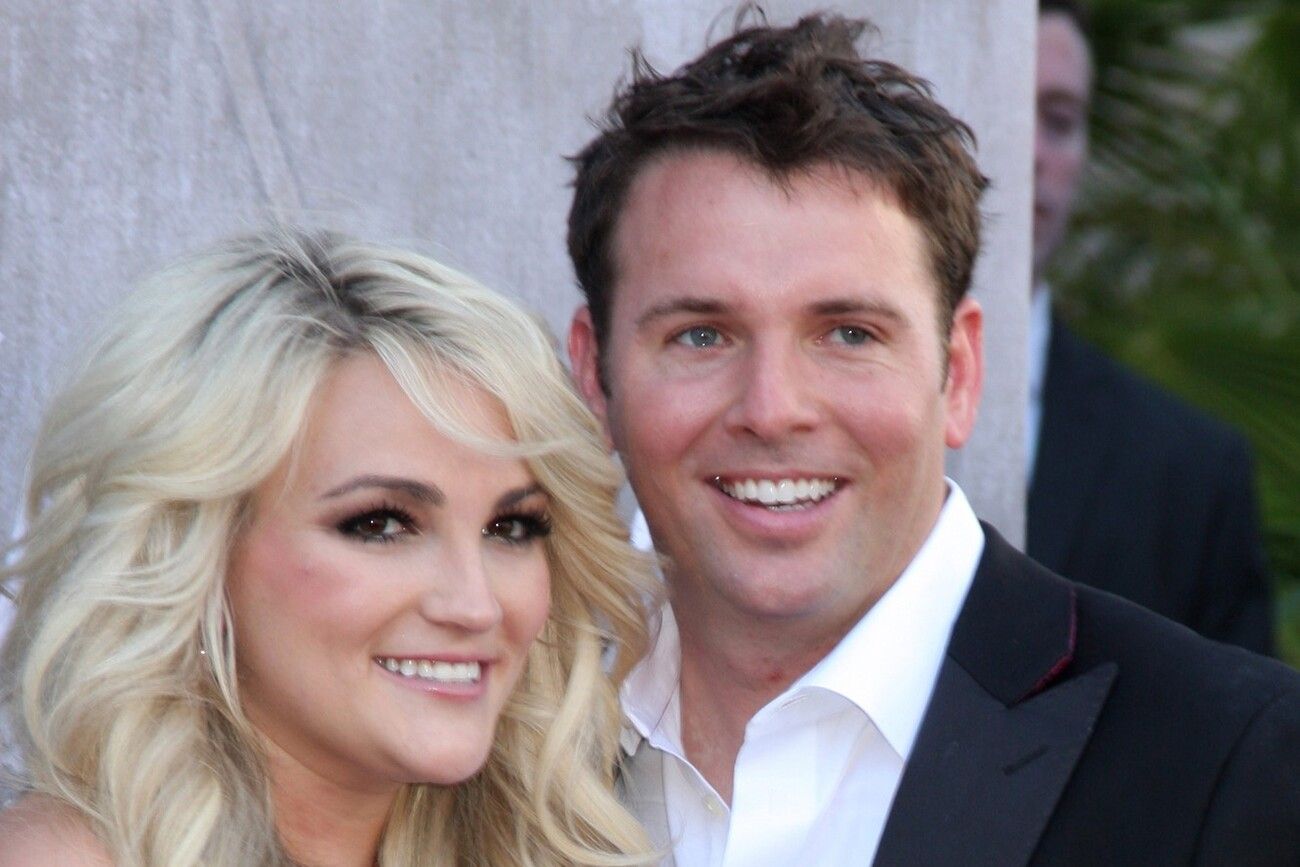 Thomas Rhett and Lauren Akins
Thomas Rhett, a country music vocalist and the offspring of renowned country star Rhett Akins, has achieved an impressive feat of securing six singles that ascended to the top position on notable charts like Country Airplay and Hot Country Songs. Thomas and Lauren Greggory have been acquainted since their earliest school days, and in October 2012, they solemnized their marital bond. The couple candidly shared their arduous journey of struggling with infertility and their decision to pursue adoption. Subsequently, after completing the adoption process, they received the delightful news that Lauren is also expecting a biological child. Anticipating the arrival of a daughter, they are joyfully progressing with both the adoption and pregnancy.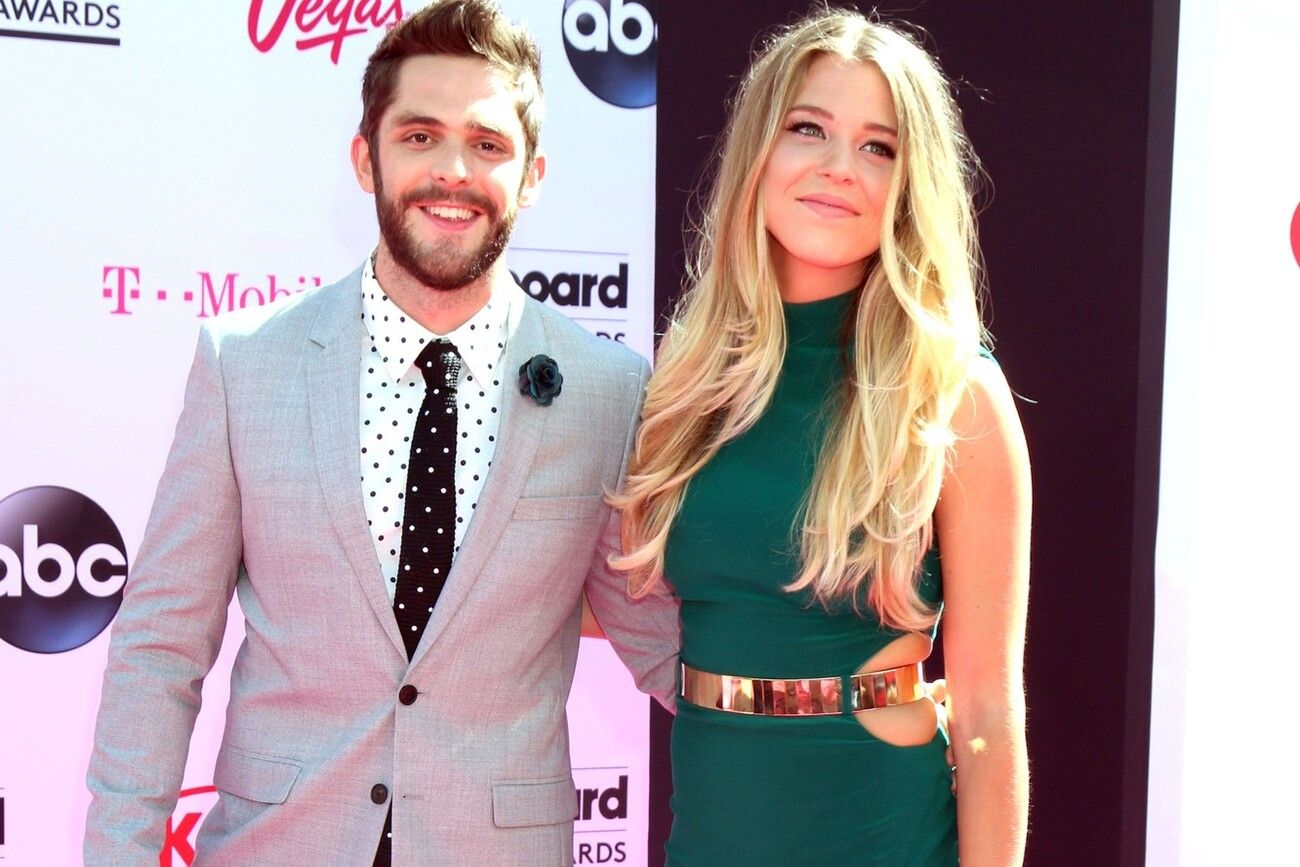 Kris Kristofferson and Rita Coolidge
Kris, a highly acclaimed country singer, has earned his rightful place in the music industry by collaborating with esteemed artists like Willie Nelson and Johnny Cash. However, what some may not be aware of is Kris's earlier career in the military, demonstrating his diverse life experiences. In addition to his musical pursuits, Kris ventured into the world of acting, gracing the silver screen in several films. Notably, his exceptional performance in A Star Is Born garnered him a prestigious Golden Globe Award for Best Actor. In 1973, Kris tied the knot with Rita Coolidge, an accomplished singer in her own regard, setting the stage for a promising union. Regrettably, after seven years of marriage, the couple decided to part ways, bringing an end to their relationship in 1980. Despite the dissolution of their marriage, both Kris and Rita continue to leave an indelible mark on the music industry, each forging their own paths and captivating audiences with their individual talents.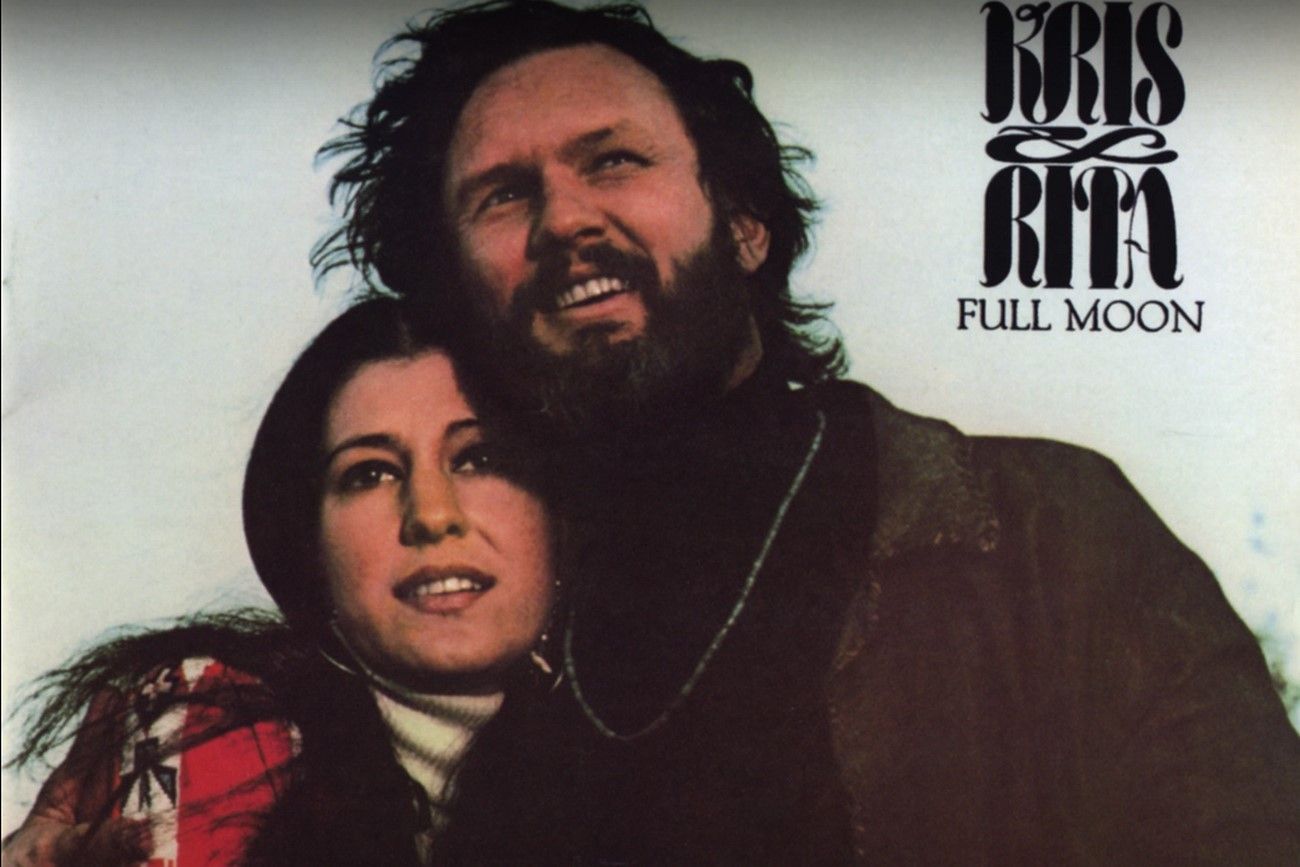 @Hard To Be Friends/Kris Kristofferson/YouTube.com
Randy Houser and Tatiana Starzynski
Randy Houser, a notable country singer, has achieved significant success with multiple charting singles on the Mediabase Country Chart and the Country Airplay chart. His talents have also earned him a nomination for the prestigious 2015 Country Music Association (CMA) Song of the Year award. In 2011, he entered marital bliss with his first wife, Jessa Lee Yantz, and together they welcomed their son in 2012. Regrettably, their union came to an end, and they divorced just two years later. Houser has since found love and happiness once again with his second wife, Tatiana Starzynski, whom he married in May 2016, embarking on a new chapter in their lives together.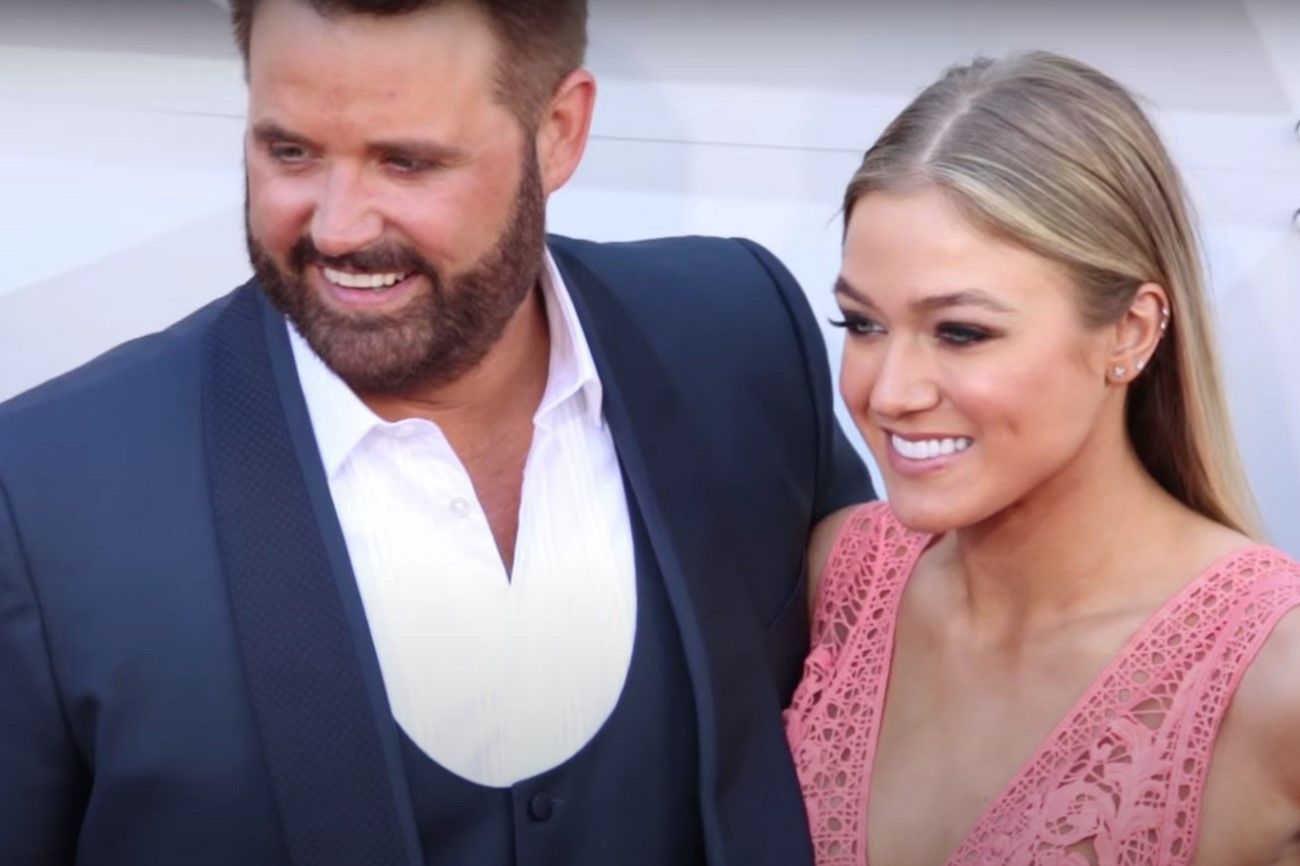 @ACM Red Carpet Rewind - Randy Houser/ACM - Academy of Country Music/YouTube.com
Kacey Musgraves and Ruston Kelly
The stunning celebrity gained popularity during the fifth season of Nashville Stars. Despite her seventh place finish, her music career took off after the show. She has received numerous award nominations, including four Grammy Awards and four Country Music Awards. Casey also had the opportunity to collaborate with Dirks Bentley, providing her with exquisite backing vocals. Between 2017 and 2020, the star was in a relationship with Ruston Kelly.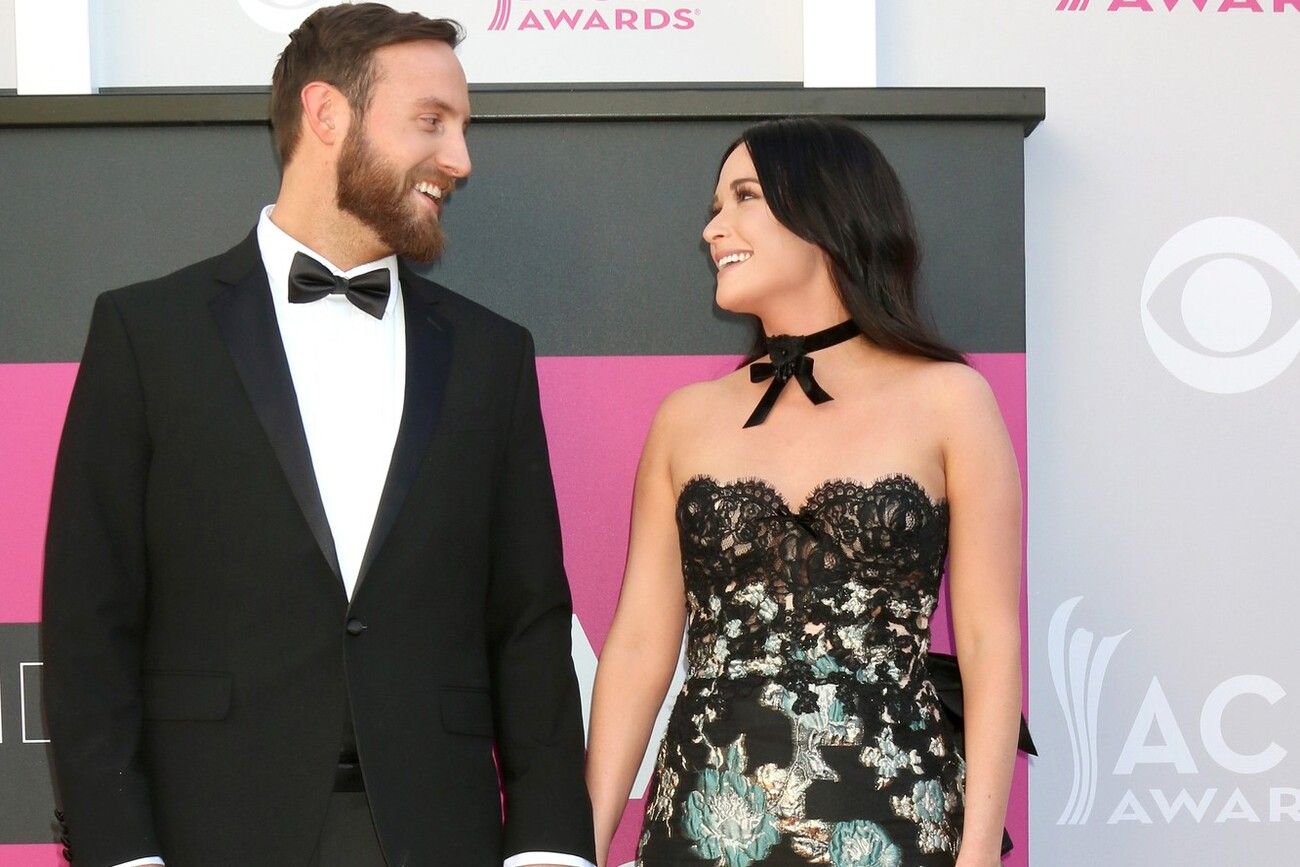 Tanya Tucker and Ben Reed
At the young age of 13, Tanya achieved her first major success, and her career has remained prosperous in her adult life. Regrettably, Tanya has faced numerous personal challenges, partly stemming from her relationships. During the late 80s and early 90s, she was in a relationship with Ben Reed, with whom she had a son and daughter. Unfortunately, their partnership eventually ended, causing considerable hardship for Tanya. In 1999, Tanya had plans to marry Jerry Laseter, but she decided to cancel the wedding upon discovering she was expecting a child.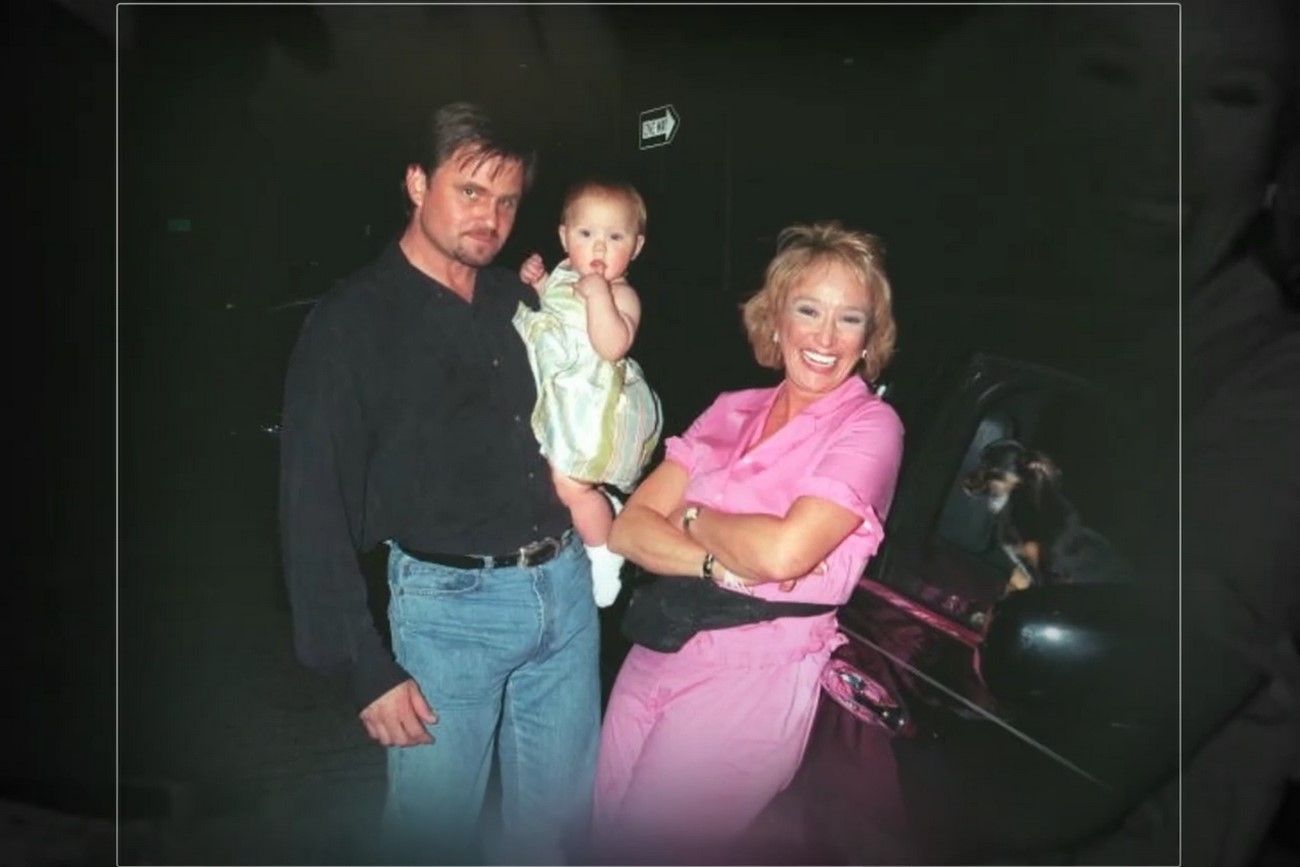 @Tanya Tucker Family With Daughter,Son and Boyfriend 2020/Celebrity Nation/YouTube.com
Kenny Chesney and Renée Zellweger
In 2005, the attractive country musician tied the knot with the renowned actress Renée Zellweger, known for her role in Bridget Jones's Diary. Unfortunately, like many relationships in the public eye, their union did not endure, and they separated a mere four months after their marriage. Following the split, Chesney has not entered into another marriage, but his singing career has flourished consistently. With over 30 million albums sold globally and a net worth exceeding $40 million, Chesney's success in the industry remains noteworthy. Let's hope that Chesney discovers love once again and finds happiness in a new marriage in the near future.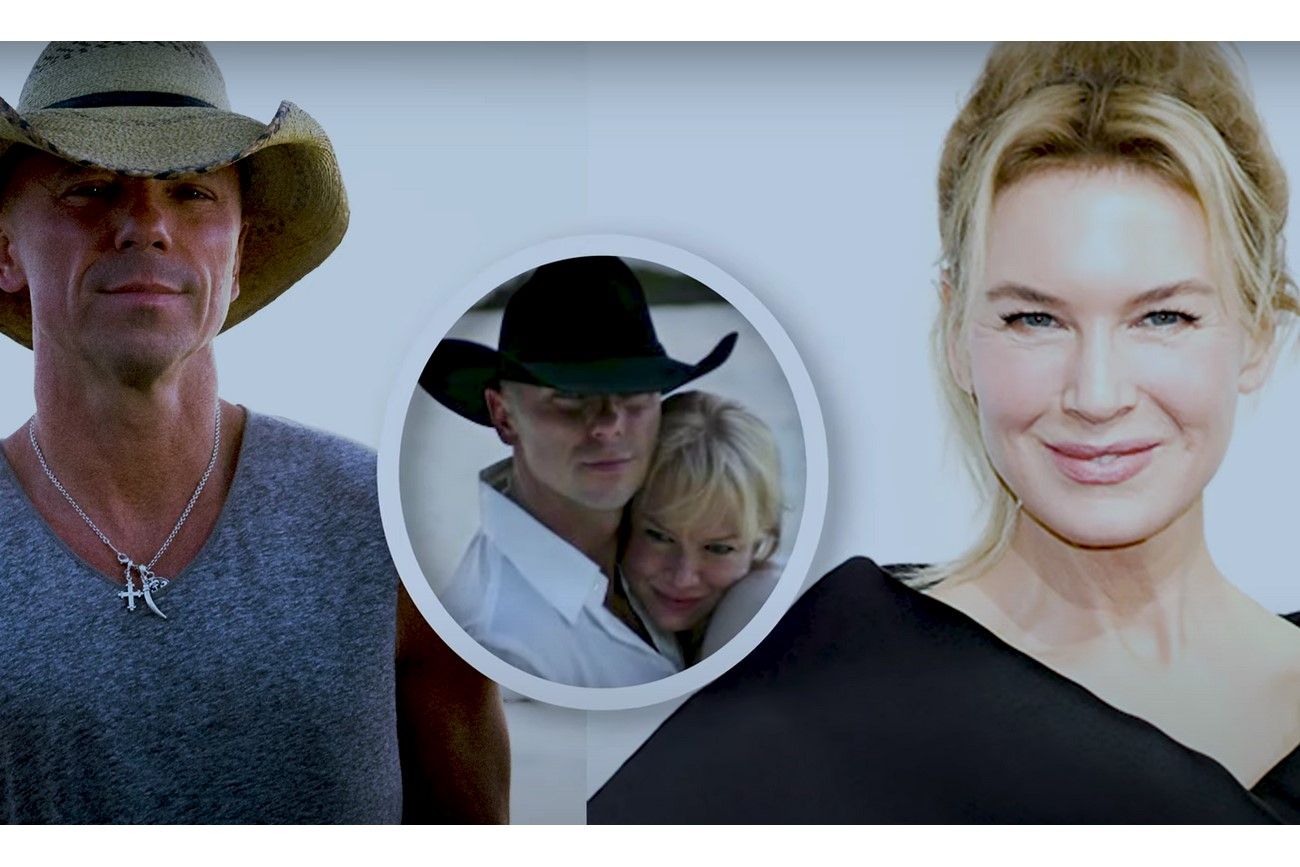 @Is Kenny Chesney Gay? - Rumors and Facts/Country Thang Daily/YouTube.com
Dean Berner and Rachel Beauregard
Formerly a member of the country group Edens Edge, Dean Berner is now engaged to Rachel Beauregard, who is part of the country music duo Native Run. The couple's engagement took place in April 2016, and Berner took to Facebook to share the heartfelt news. In an emotional post, he expressed, "She said YES! WE'RE ENGAGED!!! We're so excited to share our happiness with all our family, friends, and loved ones around the world and elsewhere." Berner chose a significant location for the proposal, opting for the spot where they shared their first kiss, adding an extra touch of sentiment to the memorable occasion.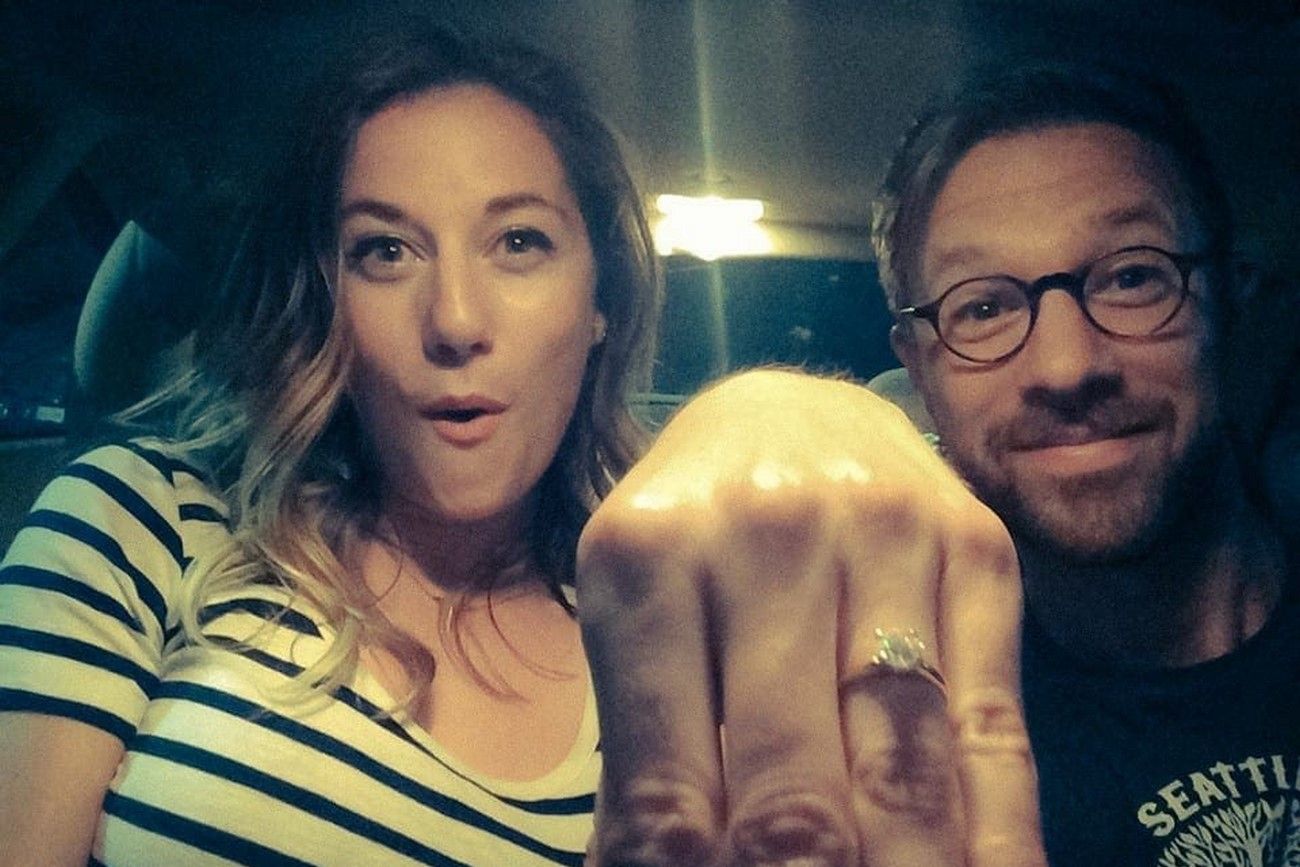 @Native Run - What's Not To Love (Bing Lounge)/ Emily Pitney (James Taylor Cover)/Mo Pitney987TheBull/YouTube.com
Mo Pitney and Emily Bankester
Mo Pitney, a talented young country singer, made his mark in the industry with the release of his debut album titled Behind This Guitar in October 2016, which was produced by Curb Records. Impressive in its early reception, the album debuted at 10th place on the Top Country Albums Billboard chart within its first week of release. Mo's love story unfolded when he crossed paths with his future wife, Emily, during their teenage years at a bluegrass festival. He fondly recalls that he was instantly smitten by her charm. Eventually, in March 2016, the couple exchanged vows at a church in Emily's hometown of Carbondale, Illinois.
@Mo Pitney - Close Your Eyes w/ Emily Pitney (James Taylor Cover)/Mo Pitney/YouTube.com
Alison Krauss and Pat Bergeson
Alison Krauss, a gifted singer and musician, displayed her remarkable talents from a young age. Even as a teenager, she released her first album, setting the stage for her illustrious career. With an impressive tally of 27 Grammy Awards, she ranks among the most honored artists in Grammy history. Over the course of her musical journey, Alison has released more than 14 albums, showcasing her versatility and captivating audiences worldwide. In 1997, she exchanged vows with her husband Pat, and for a time, their marriage seemed filled with happiness. However, in 2001, the couple sadly decided to part ways. Despite their separation, they share the blessing of a son named Sam, a precious reminder of the love they once shared. Alison Krauss continues to grace the music industry with her enchanting voice and timeless artistry, leaving an indelible mark on the hearts of fans everywhere.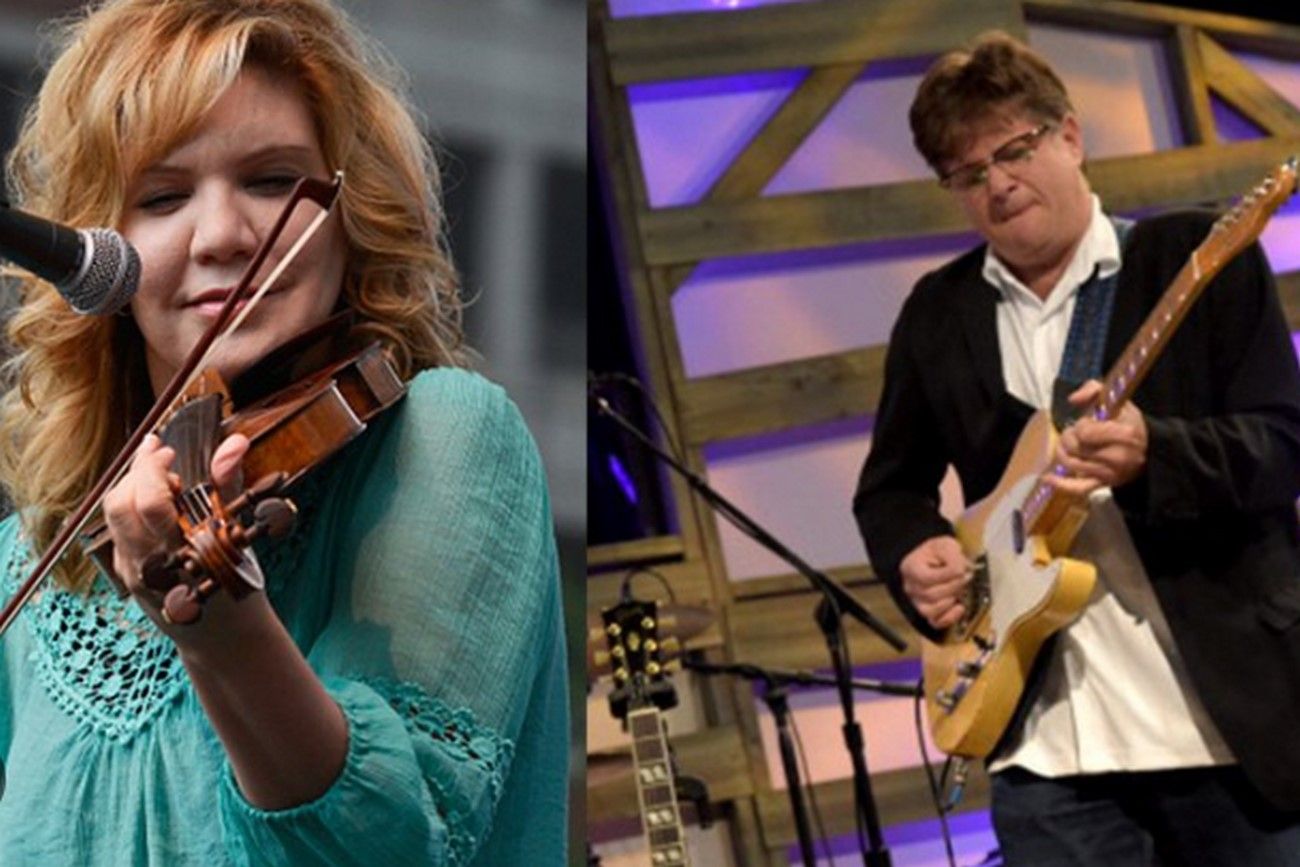 @Pat Bergeson: A Life Riff/The Venue Aurora/YouTube.com
Darius Rucker and Beth Rucker
Darius Rucker, a singer and songwriter, gained initial fame as the frontman and guitarist of the band Hootie and the Blowfish. After his stint with the group, he embarked on a solo career, initially releasing an R&B album before transitioning to country music in 2008 when he signed with Capitol Nashville. In April 1995, his then-girlfriend welcomed his first daughter, Carolyn Pearl Phillips. Subsequently, Rucker expanded his family with his wife, Beth, as they welcomed their daughter Daniella Rose in 2001 and son Jack in 2005.