All the love stories of Princess Diana, about which few people know
02 Jun 2023
Princess Diana was a remarkable woman who was adored by the whole world. She captivated with her beauty, charity work, and motherhood. Men dreamed of her and fell at her feet, but none could make her happy. Throughout her life, her heart was only broken and betrayed. All the love stories and interesting facts about the Queen of Hearts can be found in our article.
1. The story of unrequited love or unfulfilled love
The first meeting between Prince Charles and Diana Spencer occurred in 1977, when she was 16. At that time, Charles had his eye on her older sister, Sarah. However, their relationship ended due to Sarah's careless remarks in the press. So Charles shifted his attention to Diana. Their romance began in 1980. In one of her interviews, Diana revealed that Charles couldn't take his eyes off her and would constantly hug and kiss her. It seemed strange to her because people don't usually behave that way on their first meeting, but she was flattered by the prince's attention. Later, the couple spent a weekend aboard the royal yacht "Britannia," and then Charles invited Diana to the summer royal residence of Balmoral, where he introduced her to his family.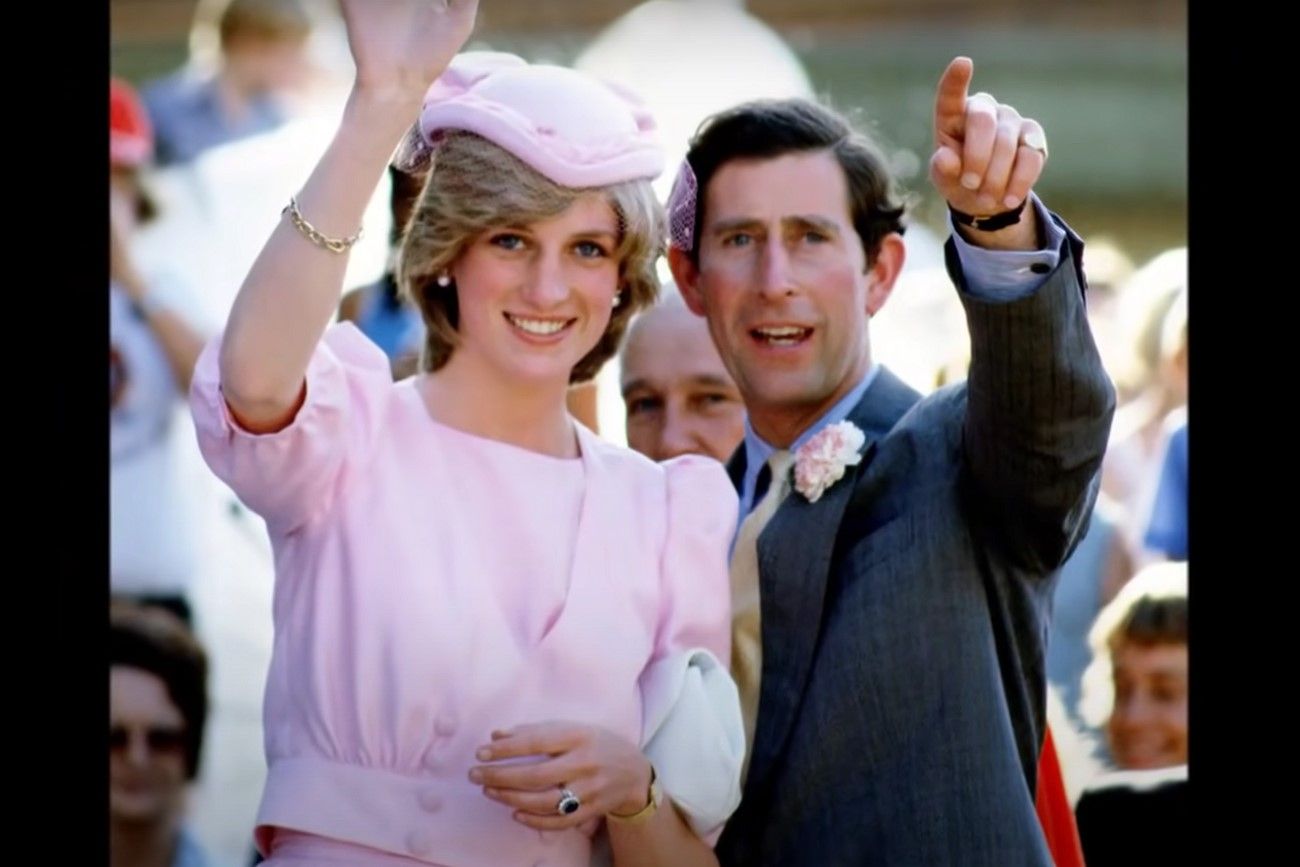 @Princess Diana from 0 to 36 years old/Women of History/YouTube.com
2. The story of Diana's engagement
Diana and Charles relationship progressed very quickly. Therefore, on February 6, 1981, the heir to the throne proposed to his bride-to-be. Charles was 33 years old at the time, while Diana was 19. Diana chose a ring from the royal collection, a Garrard brand ring with a 12-carat oval Ceylon sapphire surrounded by a halo of 14 clear diamonds, set in 18-carat white gold. According to insiders, Diana later threw her engagement ring at Charles during arguments on several occasions.
On the day of their engagement, the couple looked happy, but there were some moments of embarrassment. During a press interview on the day of the official engagement announcement, when asked if they loved each other, Diana replied affirmatively, while Charles said he didn't know what love is, deeply hurting his fiancée.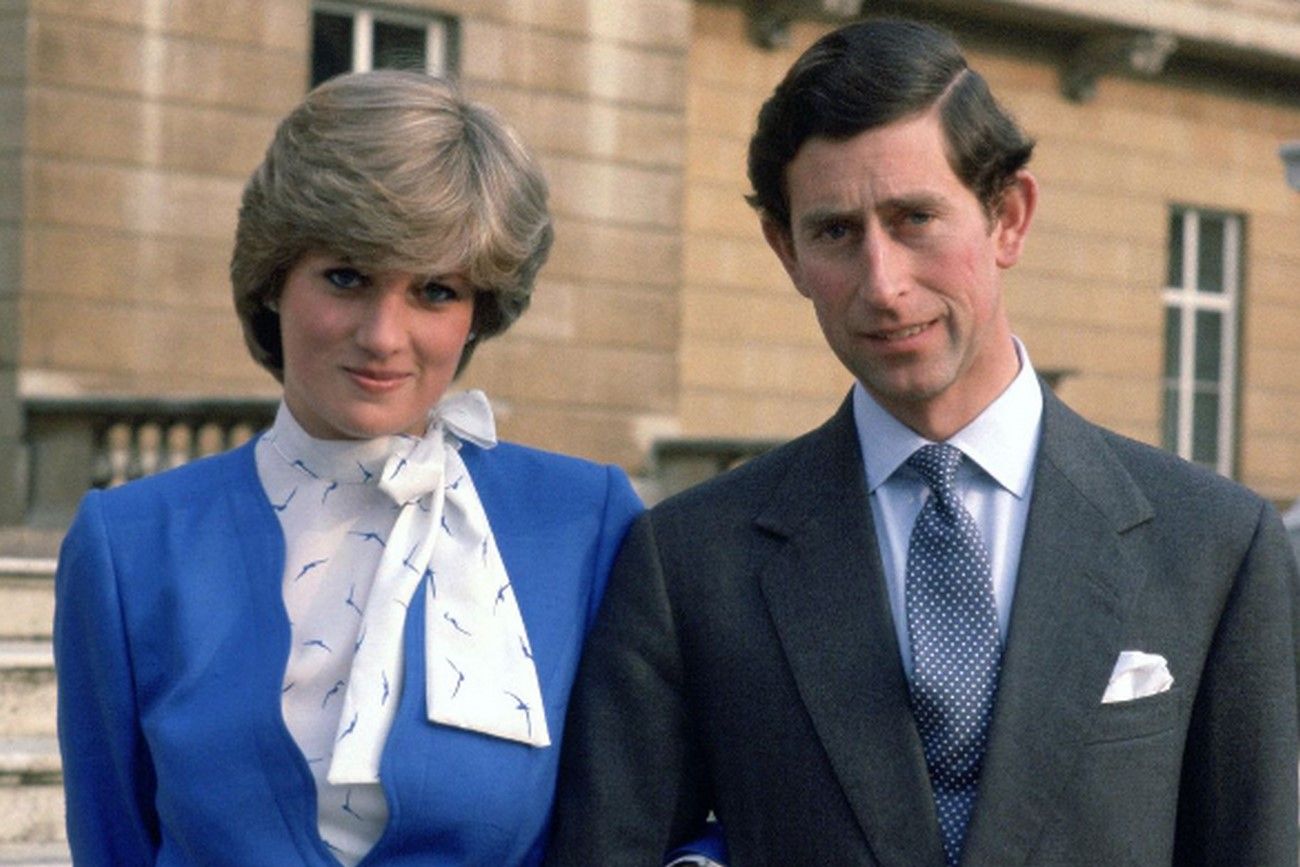 @On This Day: Charles and Diana's Awkward Engagement Interview, 1981/The Royal Family Channel/YouTube.com
3. Wedding day
On July 29, 1981, the couple tied the knot. It was the most expensive wedding, and Diana looked like a fairytale princess in a dress with an 8-meter-long train. This day was declared a national holiday. However, there were some moments of embarrassment at the wedding. In particular, during the vows, Diana mixed up the names and called Charles by his father, Philip. But the groom also made a mistake. Instead of saying, "I promise to share all that is mine with you," he said, "I promise to share all that is yours with you." Interestingly, Diana was the first royal bride to omit the phrase "to obey" in her wedding vows. This was very much in line with the princess's spirit, as she never submitted to her husband and the entire royal family, remaining independent and strong-willed. Diana already knew about Camilla before the wedding, and later she confessed to journalists that as she walked down the aisle in 1981, her gaze was not searching for her future husband but for his lover. Interestingly, it was not Camilla who attended the wedding in a white dress.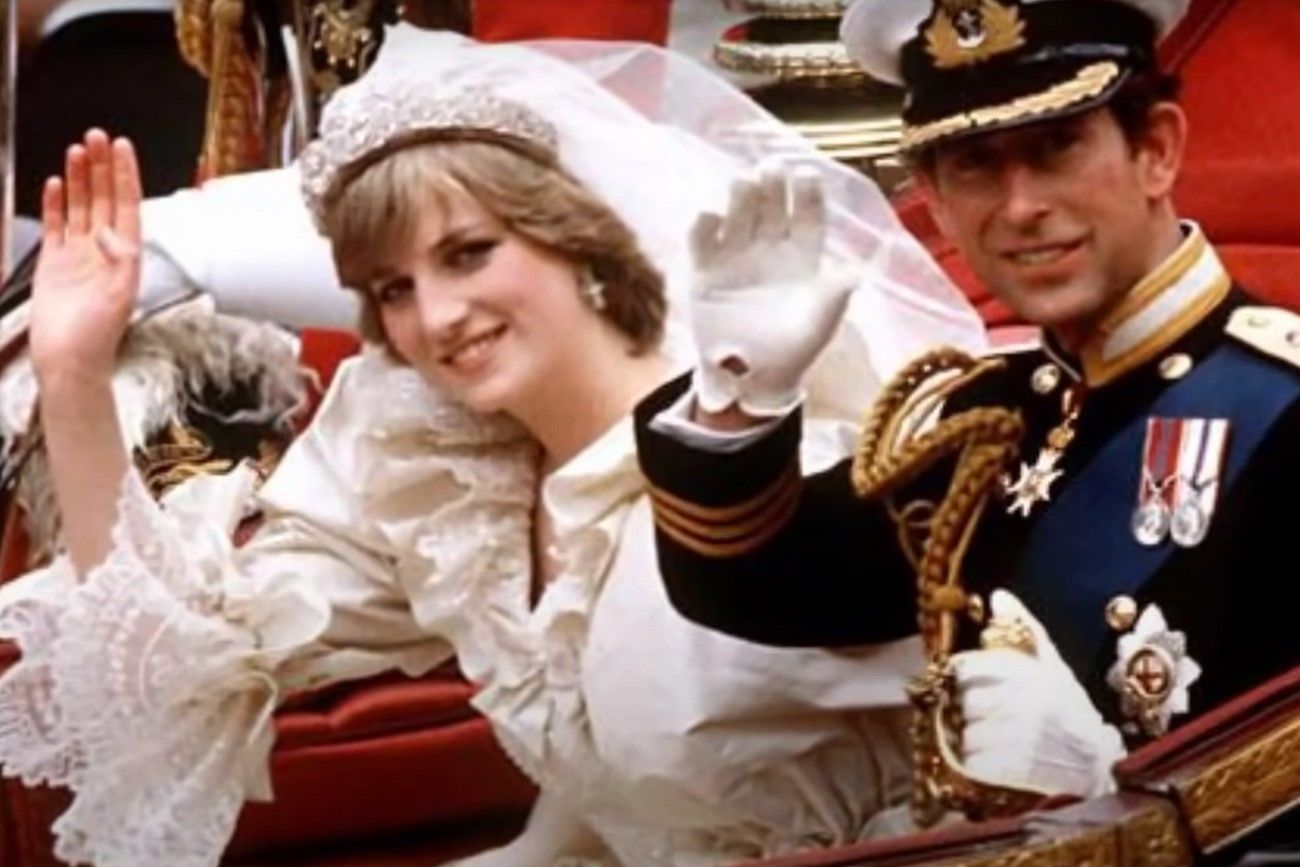 @Princess Diana from 0 to 36 years old/Women of History/YouTube.com
4. Fatal Bracelets
After the wedding, Diana was sorting through wedding gifts and cards when she accidentally came across a package of engraved bracelets with the initials "GF," intended for Camilla. According to the press, Camilla and Charles jokingly referred to each other as Fred and Gladys. Diana was aware of this, so she didn't appreciate the secret gift intended for another woman and confronted Charles with jealousy. However, it didn't bring her the desired result.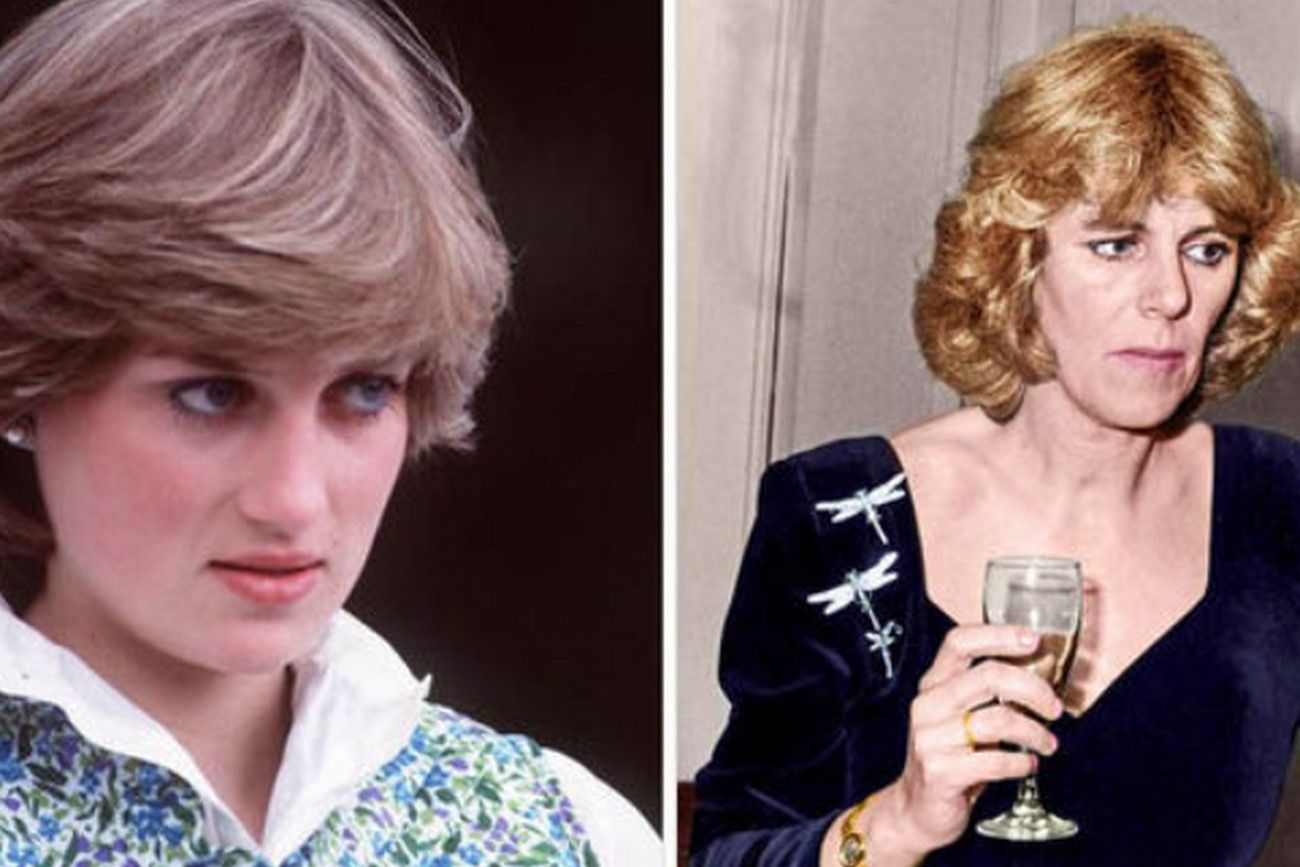 @The Real Story Behind the Infamous Bracelet Charles Gave to Camilla/Movies Vibes/YouTube.com
5. Honeymoon with a Bitter Taste
The Prince and Princess of Wales spent their honeymoon on a cruise in the Mediterranean Sea aboard the royal family's private yacht, the "Britannia," after which they traveled to Balmoral, the royal residence in Scotland, where they were later joined by Queen Elizabeth II and her husband.
However, Diana spent her honeymoon in tears. The prince paid little attention to her and viewed her more as a companion than a wife, as Diana later revealed when sharing her memories with her biographer, Andrew Morton. During the day, they were obligated to discuss the books Charles had collected during their journey, and in the evenings, they listened to the military band while sitting in formal attire. According to Diana, she constantly dreamed of her husband's lover, which tore her heart apart with jealousy and suffering, as she deeply loved her prince. She also experienced recurring episodes of bulimia. These confessions were documented in the revised edition of the famous book "Diana: Her True Story," written by the author and Princess's biographer, Andrew Morton, who included original audio recordings of Diana. There is also information from insiders that during the honeymoon, Diana noticed cufflinks with the initials C&C in Charles, which she later discovered belonged to Camilla. After this incident, she never wore the Chanel brand, as it was associated with those initials. It's worth noting that Chanel was Camilla's favorite brand.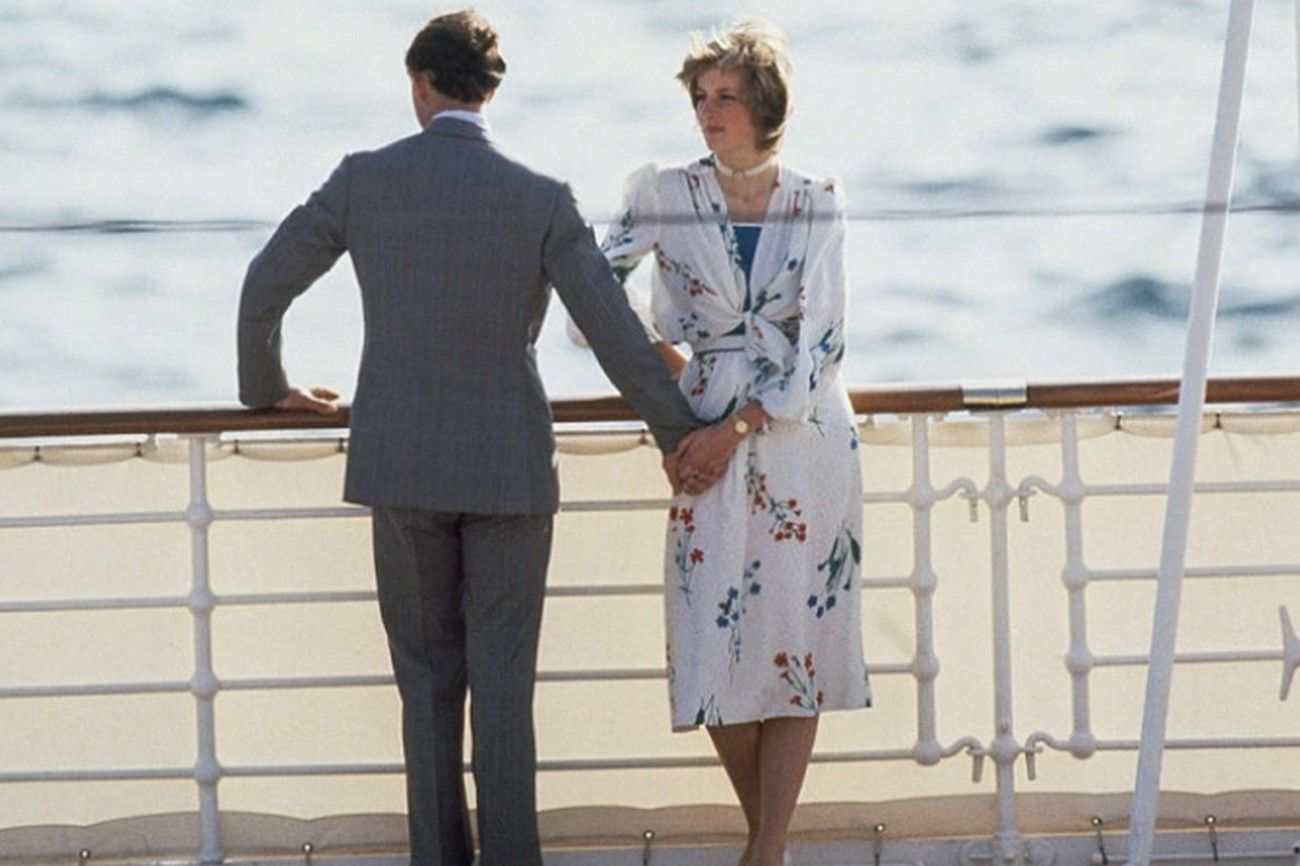 @The ONLY MOMENT Diana Was Happy In Marriage with Charles | @TheCelebritist/The Celebritist/YouTube.com
6. The Birth of Children
Prince William was born at 9 p.m. on June 21, 1982, in London, in the Paddington area, at St. Mary's Hospital. He was the first heir to the throne to be born outside the royal palace, and immediately became the focus of paparazzi attention as soon as he entered the world. Their second son, Prince Harry, was born two years later. Diana later described these years as the happiest in their married life. However, after Harry's birth, there were rumors that Charles had told Diana that he had fulfilled all his marital obligations because he had both an heir and a spare, and after that, he no longer shared a marital bed with his wife. After this, their relationship became increasingly cold.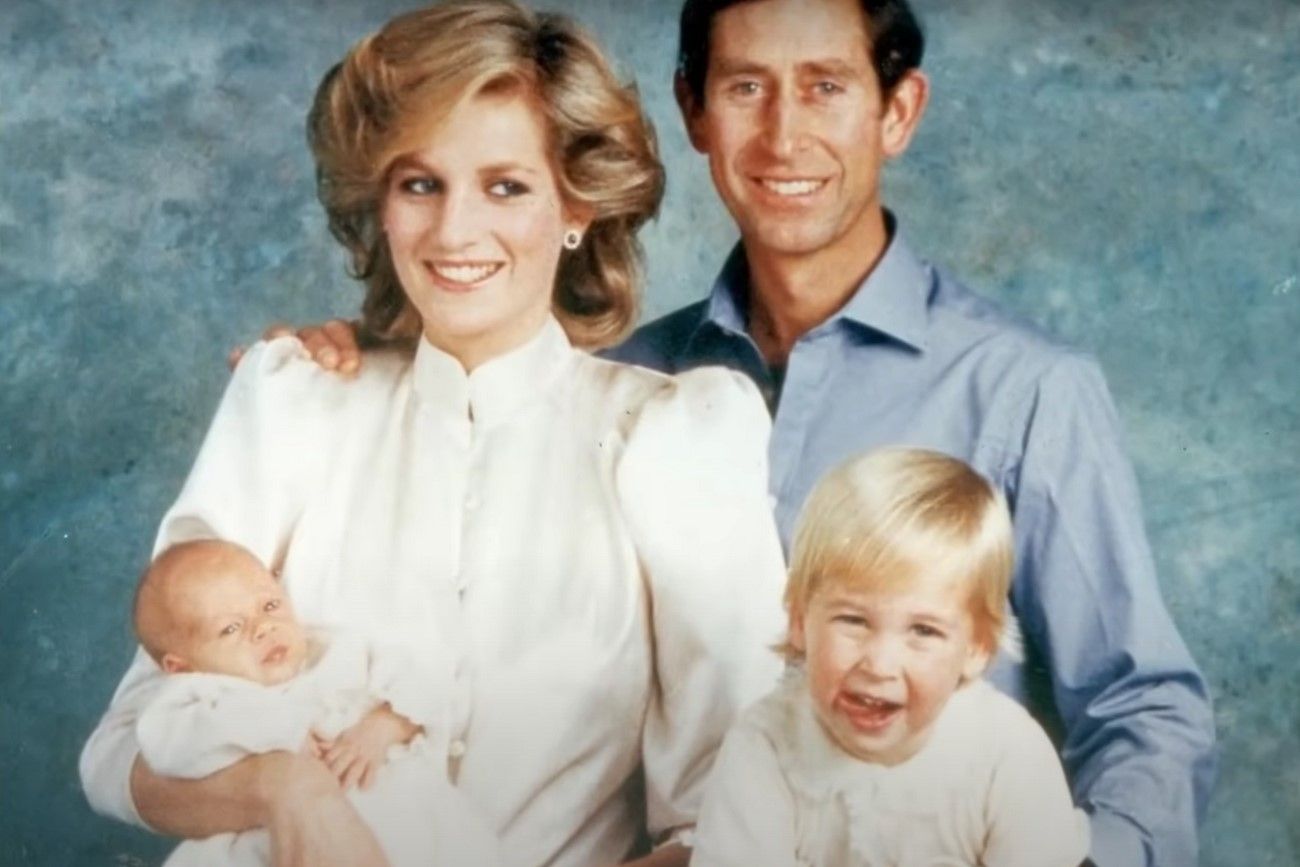 @Princess Diana from 0 to 36 years old/Women of History/YouTube.com
7. In their marriage, there were three of them
Over time, Diana began to suspect her husband of infidelity. She realized that Charles was rejecting intimacy because he was involved with his long-time lover, Camilla Bowles Parker. One evening at a social gathering, Lady Di approached Camilla in front of astonished guests and urged her to leave her husband alone, as he had a family. Camilla replied that she had no close relationship with Charles and that Diana had nothing to worry about, as they had two beautiful sons and were a happy couple. However, this encounter did not yield the desired result, as Charles continued his relationship with his lover. In her later BBC interview, Diana confirmed this, stating that there were always three people in their marriage, which seemed more like a crowd.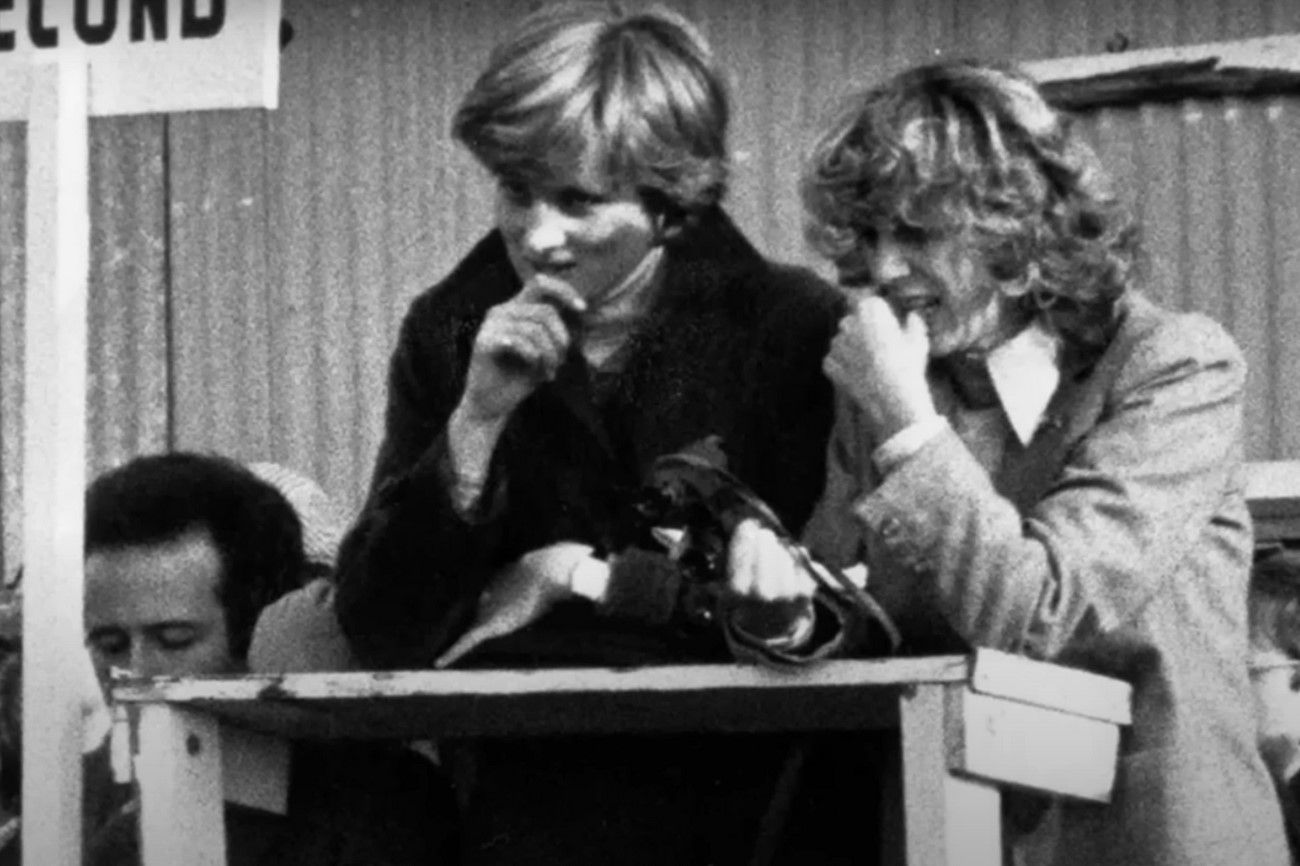 @Camilla Parker Reveals How Princess Diana Secretly Confronted Her/The Muse/YouTube.com
8. The Revenge Dress
The relationship between Diana and Charles became increasingly complicated. After numerous threats of self-harm, accusations, and scandals, Diana and Charles started living separately in 1992. The Queen gave them time to reflect and consider before making a final decision, but both chose a different path—not reconciliation but divorce. A series of impartial interviews followed, in which the couple accused each other of the breakdown of their marriage. In 1994, Charles officially admitted to being in a relationship with Camilla. In retaliation, Diana elegantly sought revenge by wearing a seductive black dress to a Vanity Fair magazine event, which went against royal protocol. Later, this dress became known as the Revenge Dress.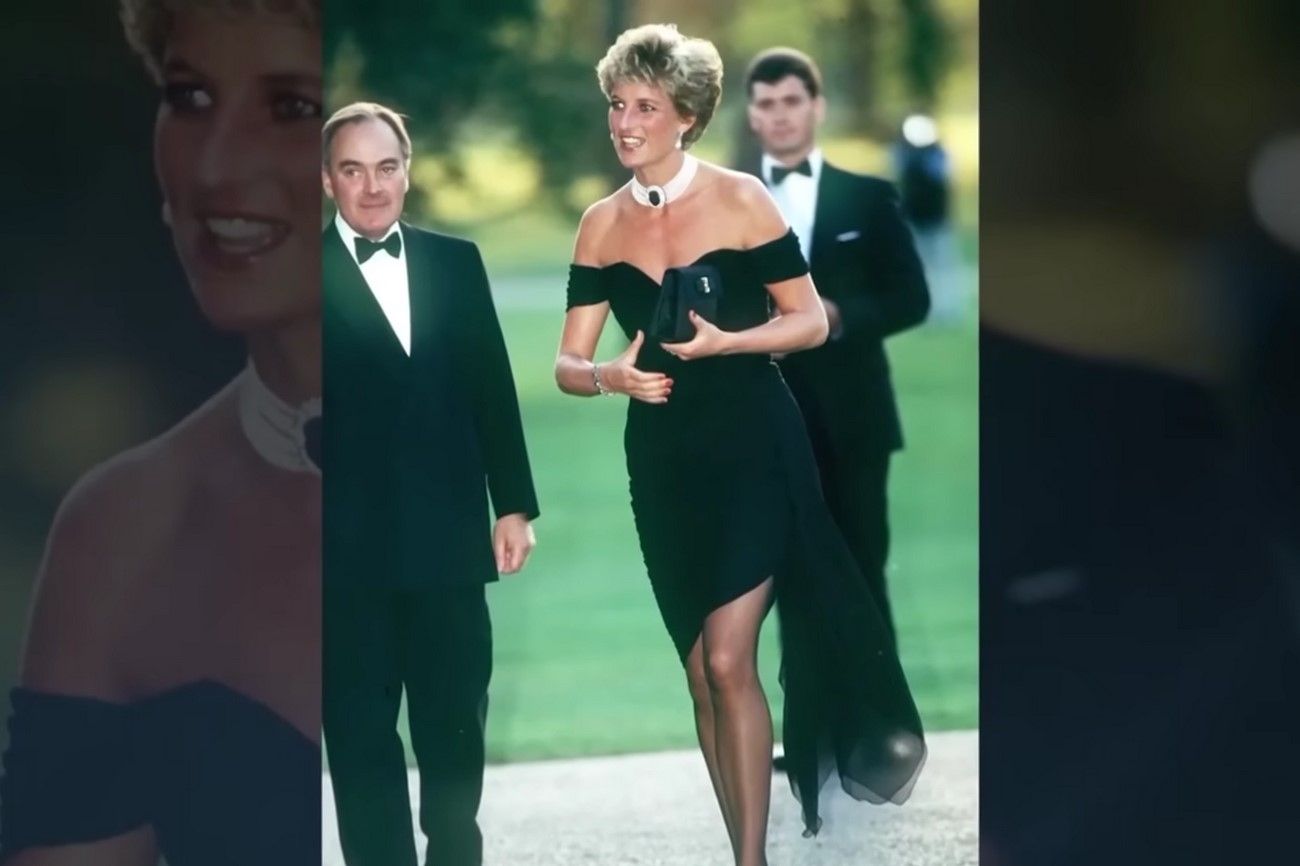 @Diana Diaries: Princess Diana Sends A Message To Prince Charles With Her Revenge Dress | PeopleTV/People/YouTube.com
9. Divorce
The process of divorcing the Prince and Princess of Wales lasted from 1992 until 1996. After the divorce, the Princess immersed herself in charity work while simultaneously continuing to lead her personal life. During the divorce proceedings, Diana wrote letters to her friends, Suzy and Tarek Kassam, about the entire process and confessed that she was very unhappy. She expressed her desire for everything to end as quickly as possible, as she felt pressure from all sides. Sometimes, she wrote that it was difficult for her to hold her head high and pretend to be happy when, in reality, she was on her knees. Diana also reflected that if someone had told her that she would have to go through this humiliating divorce, she would never have married Charles.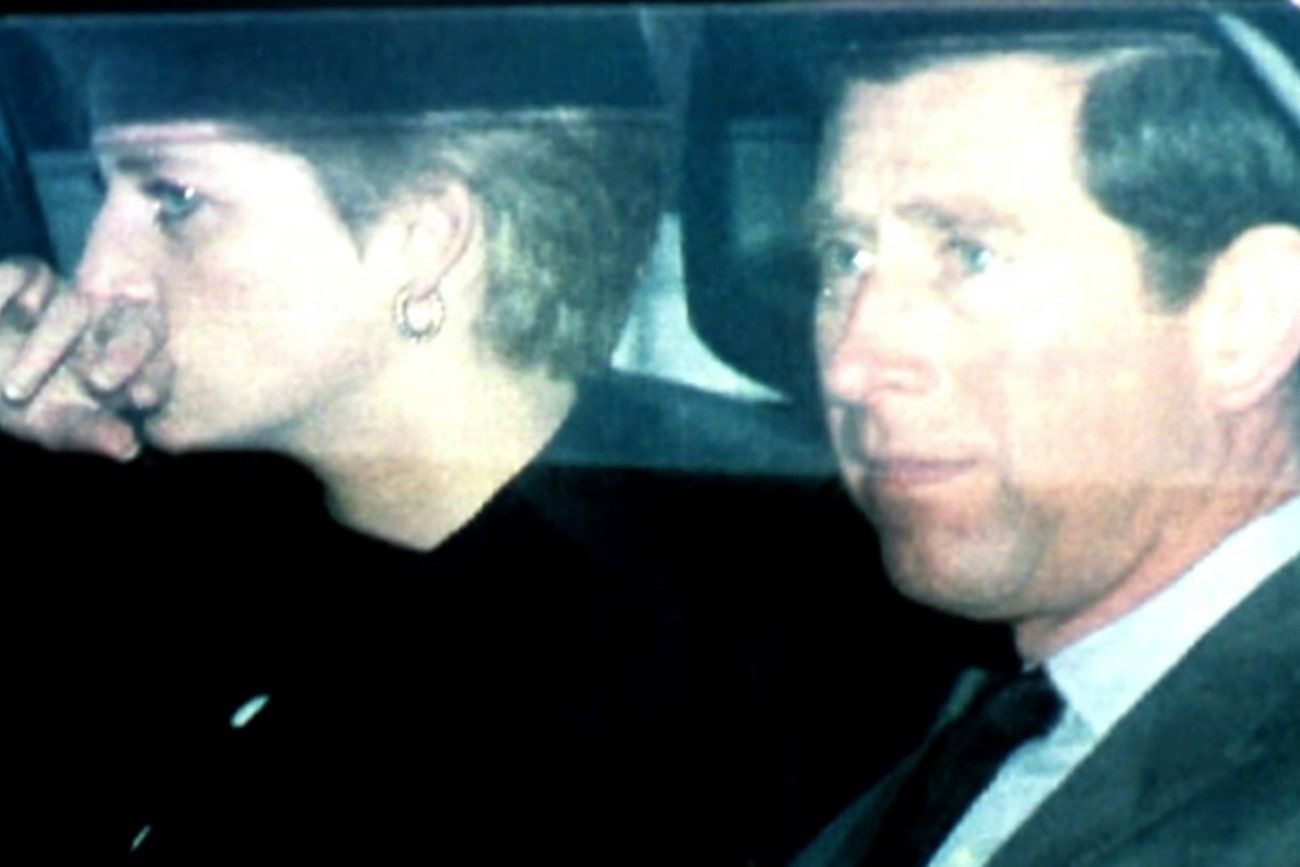 @Princess Diana's Wedding And Divorce: A Look Back 20 Years Later | TODAY/TODAY/YouTube.com
10. Barry Mannakee, Diana's bodyguard
Barry Mannakee, Diana's bodyguard, quickly caught her attention as she navigated the challenges of her failing marriage to Charles. Diana found solace in his presence, perceiving him as a paternal figure who offered care, support, and admiration. Their relationship grew closer, with Diana seeking comfort and companionship in the midst of her personal struggles. She felt that he was the person she could trust and rely on. Diana was happy with him and planned to develop their relationship.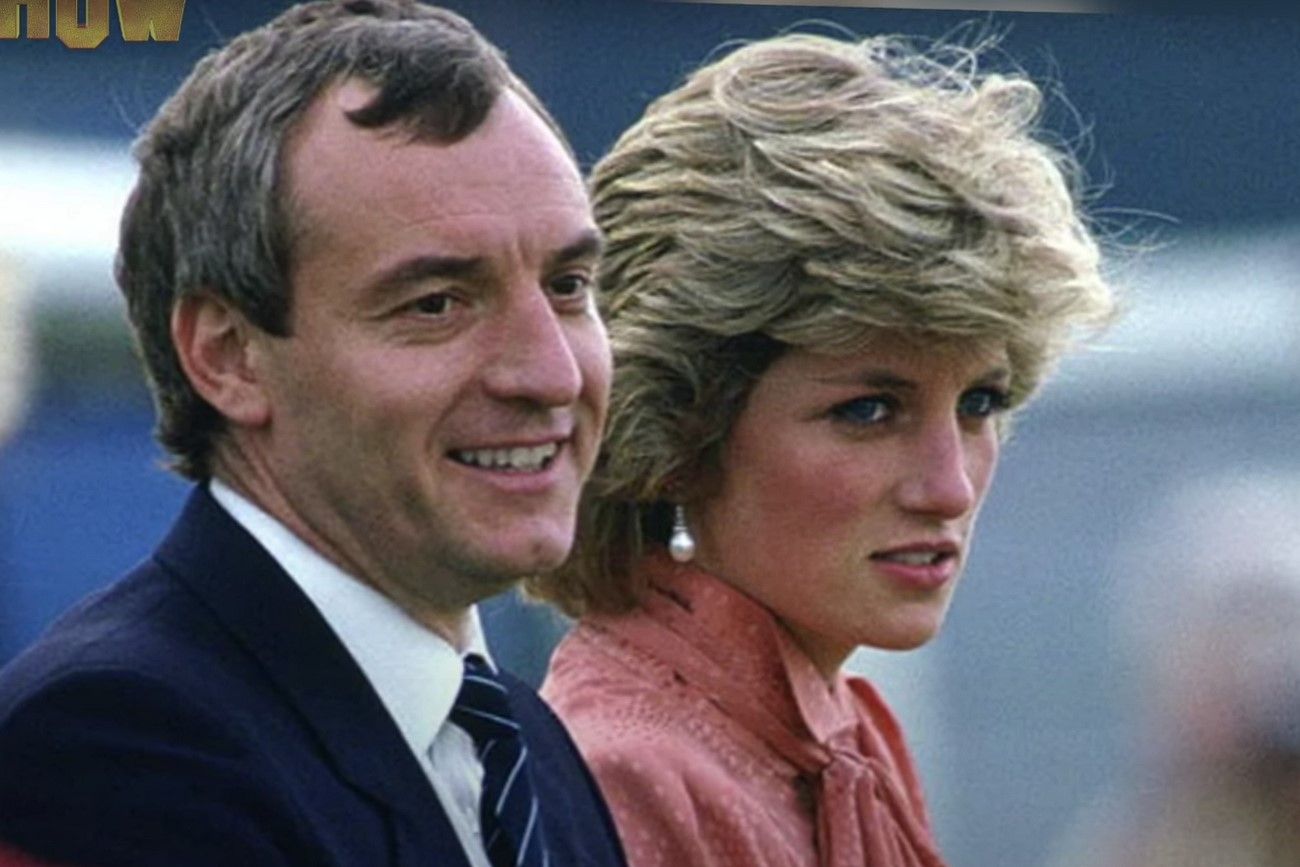 @The Fatal Princess - what happened to Princess Diana's lovers/MixShow Star News/YouTube.com
11. To be an ordinary woman, not as Her Highness
Barry was cautious with Diana and very considerate. He sensed her pain and did everything to make her happy. This greatly impressed the princess because, above all, she wanted to be treated well and experience feminine happiness. According to insiders, Diana became very infatuated with her bodyguard and saw a future with him. After some time, she began planning to move in with him. Close acquaintances of Diana, with whom she shared her feelings, said that she was willing to leave everything behind, even her children, and simply live with him as an ordinary woman, not as Her Highness.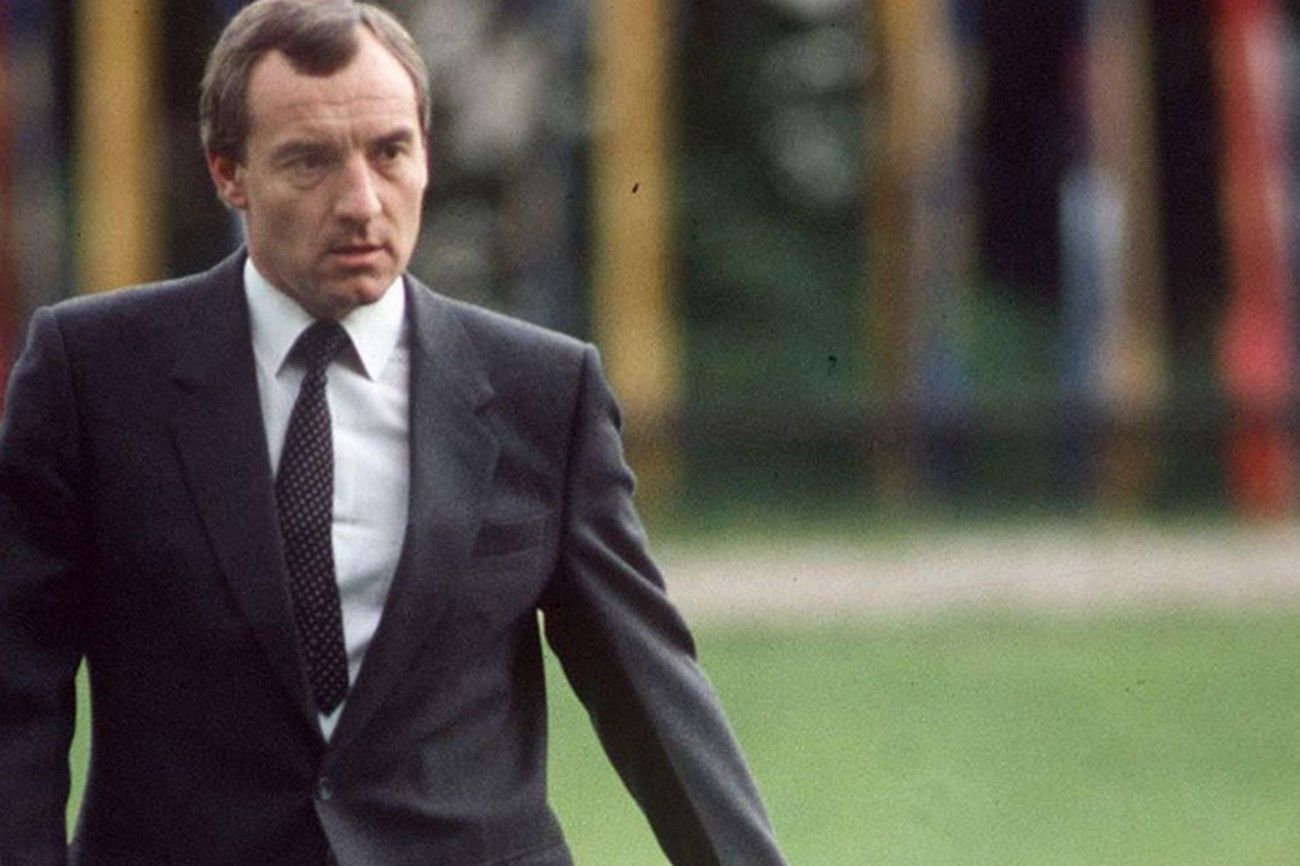 @REVEALED! Princess Diana's SHOCKING Romantic Relationship With Her Bodyguard Barry Mannakee!!/Sunrise Melodies/YouTube.com
12. Unhappy End
However, their relationship was not destined to evolve into something more. One day, the Chief of Security for Prince Charles walked into the room where the princess and Barry were alone, embracing each other. On this occasion, Barry Mannakee was transferred to the security department of the British Diplomatic Corps. At that time, Diana was prohibited from communicating with him, and everything was done to ensure that they would no longer meet.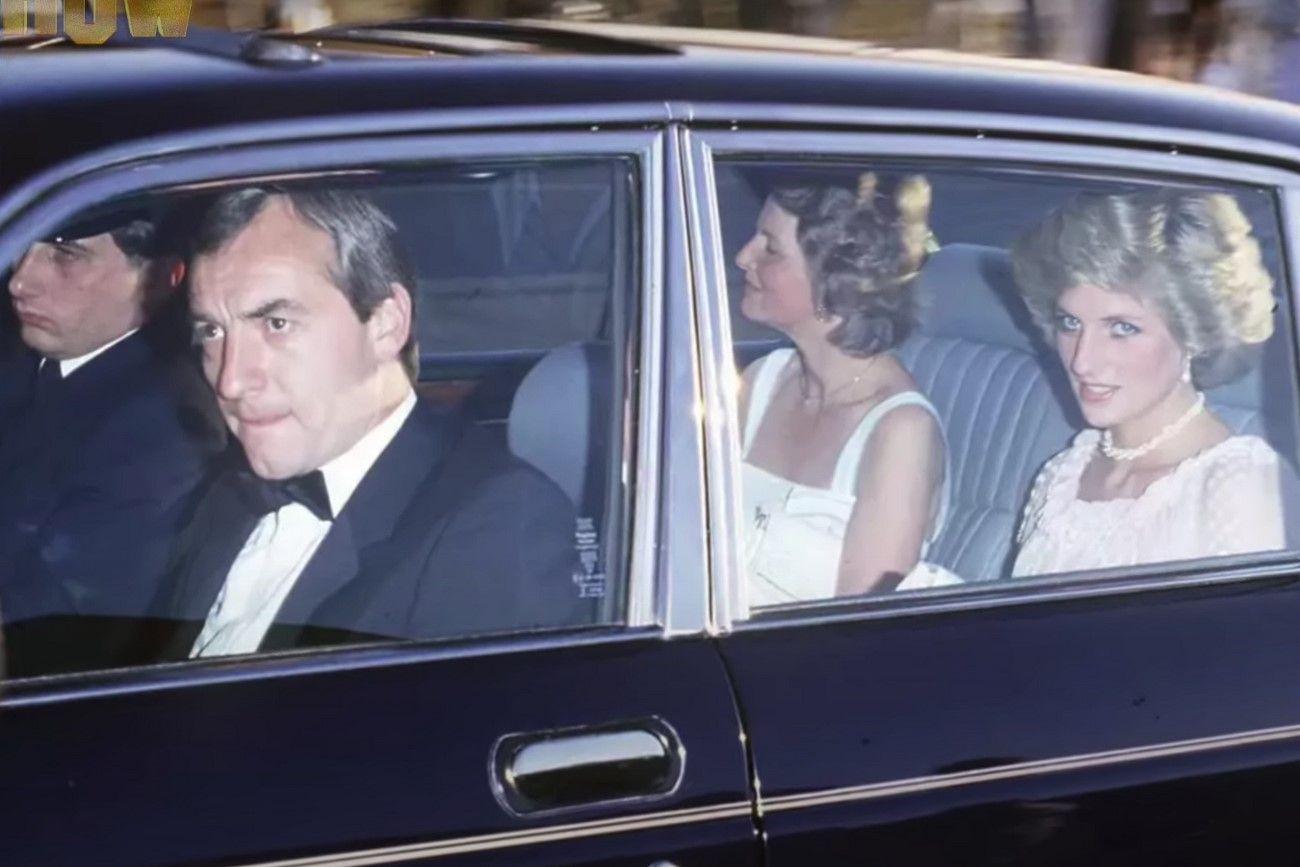 @The Fatal Princess - what happened to Princess Diana's lovers/MixShow Star News/YouTube.com
13. The untimely death of Barry Mannakee
Despite everything, Diana didn't want to sever ties with Barry, as he had become a special person to her. She made various attempts to reach out to him, but he never responded. A year later, Mannakee tragically died in a motorcycle accident. While riding with a friend, their motorcycle collided with a truck. The driver of the truck, whose headlights were allegedly blinded by the lights of another unidentified vehicle, was never found. There were rumors that the Princess tried to uncover as much information as possible about the accident for the rest of her life, as she was convinced that her husband's security service had orchestrated the incident.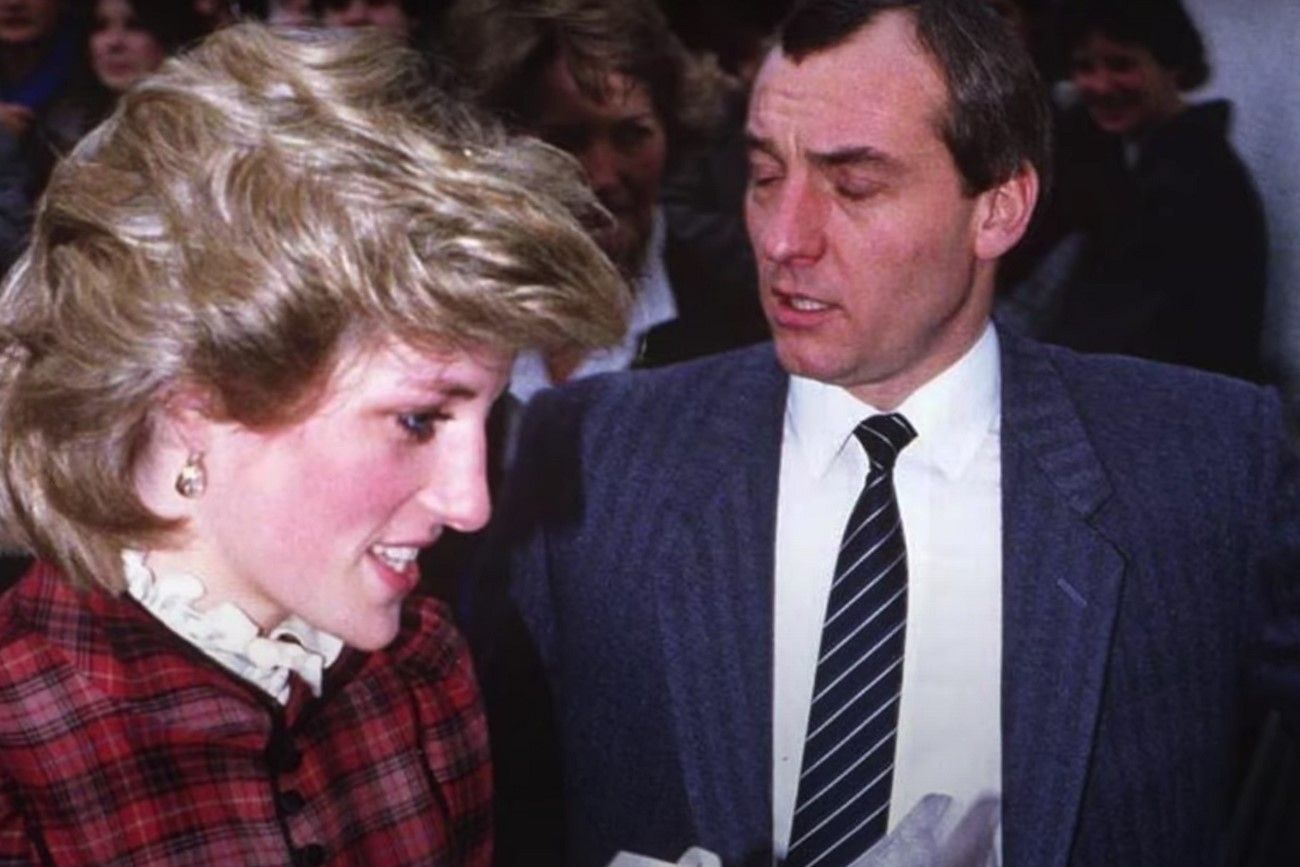 @Who has Princess Diana dated? Complete Boyfriends List/Dating History/YouTube.com
14. David Waterhouse
Diana had known David Waterhouse since childhood. As David grew up, he began serving in the royal service at the Royal Court and had the privilege of accompanying Diana. In particular, he would accompany her to events that Charles didn't want to attend. Diana was very drawn to David's attention; she found him to be an interesting person and a charismatic man, Consequently, a bond started to form between them.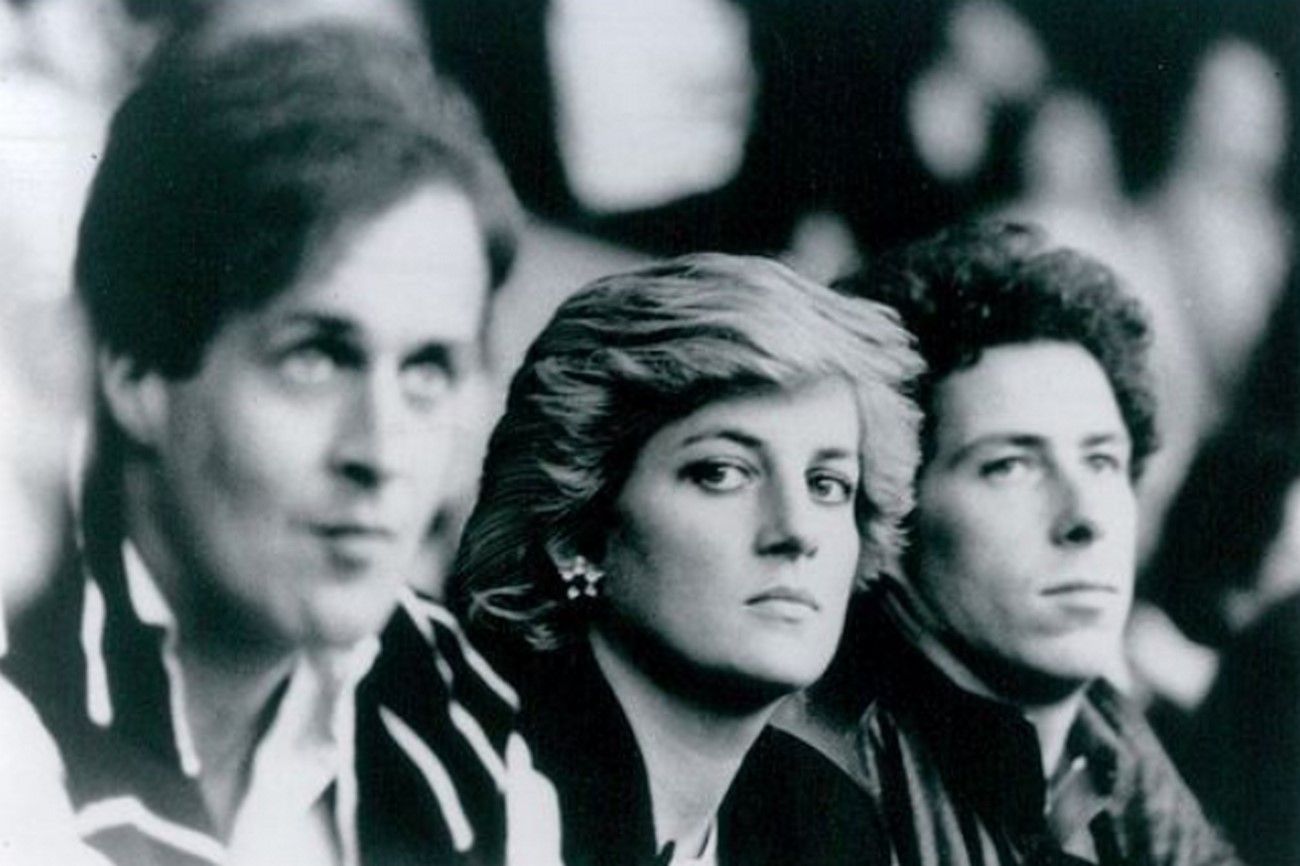 @Princess Diana - Photos Collection - 161/LadieDust/YouTube.com
15. Rock Concert
The most notable public outing of Diana and David was at David Bowie's concert in the summer of 1987. The next day, Diana's photo made it to the front pages of London newspapers. However, the main sensation was not the princess's companion but her high-waisted leather leggings. Queen Elizabeth II even expressed her disapproval, considering Diana to have violated the royal dress code in a crude manner. As for the company, by 1987, the family had already grown accustomed to the presence of her friends.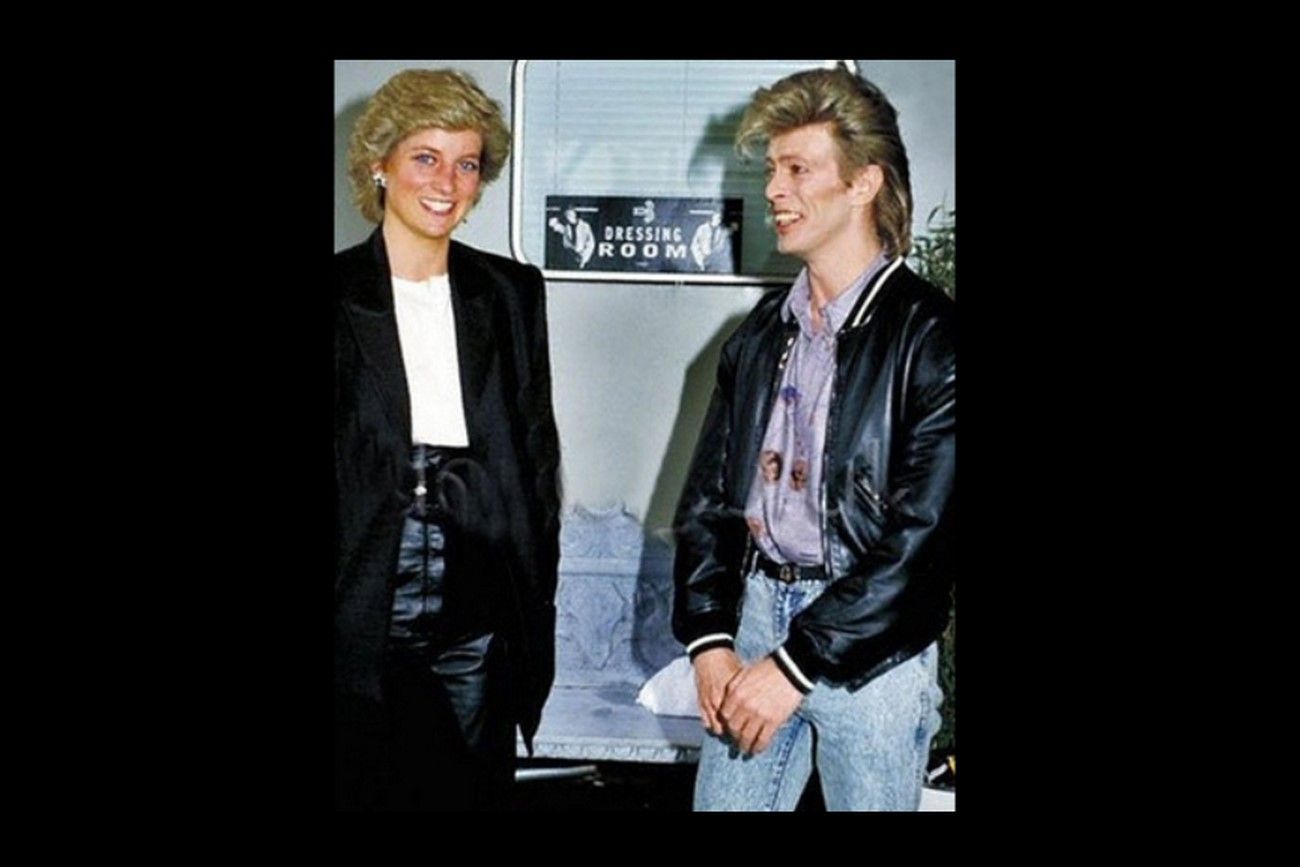 @The Untold Truth About All Lovers Of Princess Diana | ⭐OSSA/OSSA/YouTube.com
16. The End of Friendship
Whether Diana and David had a close relationship is unknown for certain; it was all just a guess. However, in the end, their communication came to an end. This happened in 1995, when Diana invited David to accompany her on a vacation in Austria, but he declined. In his opinion, the media frenzy surrounding the royal court could compromise him. So he decided to keep his distance from the princess and avoid drawing unnecessary attention to himself.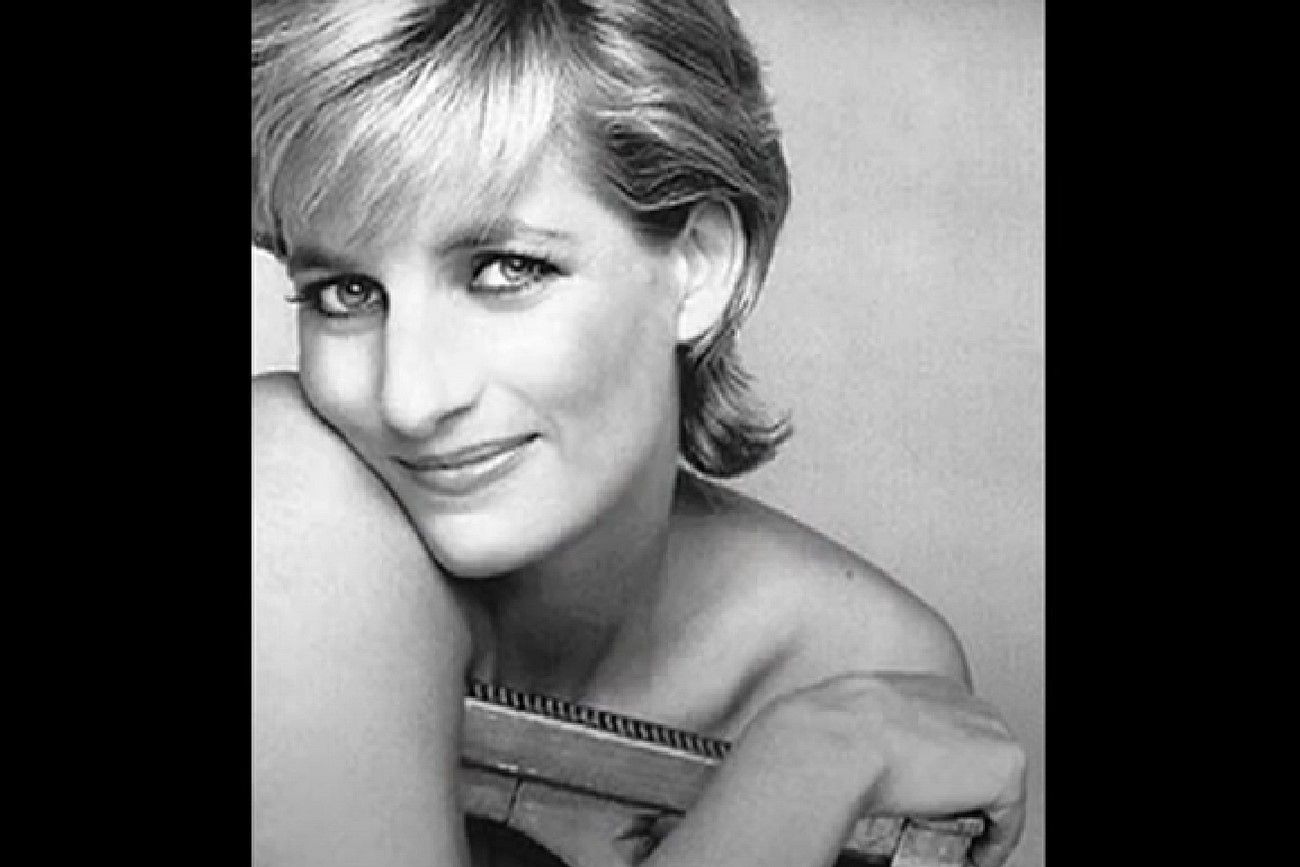 @Lady Diana The sad Princess/LadyDianaBaksh/YouTube.com
17. James Gilbey
James was acquainted with Diana for perhaps even longer than Charles. According to some sources, Diana almost started a romance with him as early as 1979, two years before her marriage. She was 18, and he was 23. However, at that time, James did not show a particular interest in Miss Spencer, and Diana herself quickly saw the prospect of a more successful marriage. Over time, their acquaintance turned into a friendship, but the extent of its closeness is known only to them.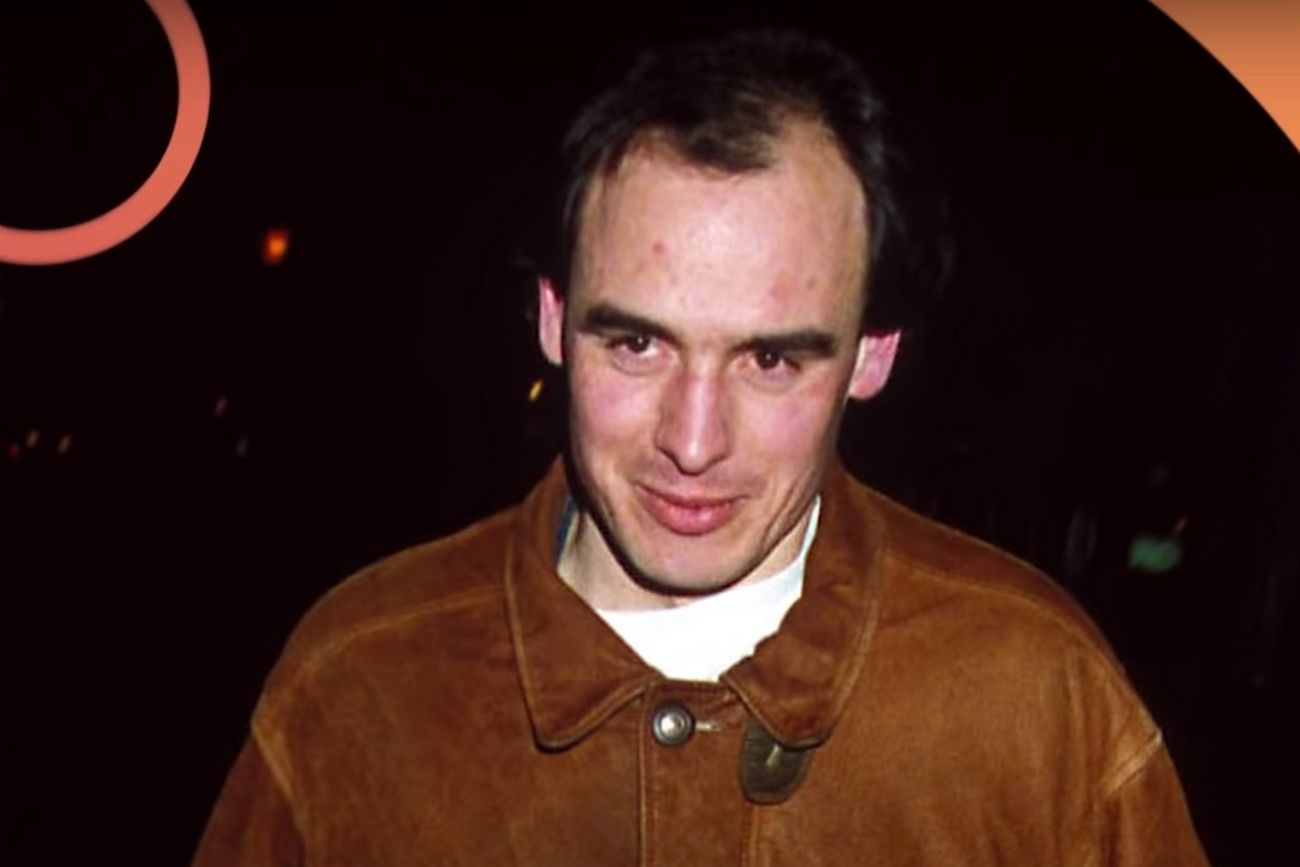 @The Untold Truth About All Lovers Of Princess Diana | ⭐OSSA/OSSA/YouTube.com
18. An Ambiguous Audio Recording
James Gilbey held a special place in Diana's life, and there is evidence to support this claim. In 1992, the press obtained an intriguing audio recording of a telephone conversation that took place in 1989, when the Princess was at Sandringham for Christmas. Judging from the phone conversation, Diana was confident that no one was listening, so she was extremely candid with James. She complained to him about Charles, her loneliness, and her relationship with the royal family. And James, in the conversation, reassured her, calling her "darling" and "squidgy," exchanged kisses over the phone, and expressed his desire to be by her side. The press also suggests that there were other details that made it apparent that their relationship went beyond friendship.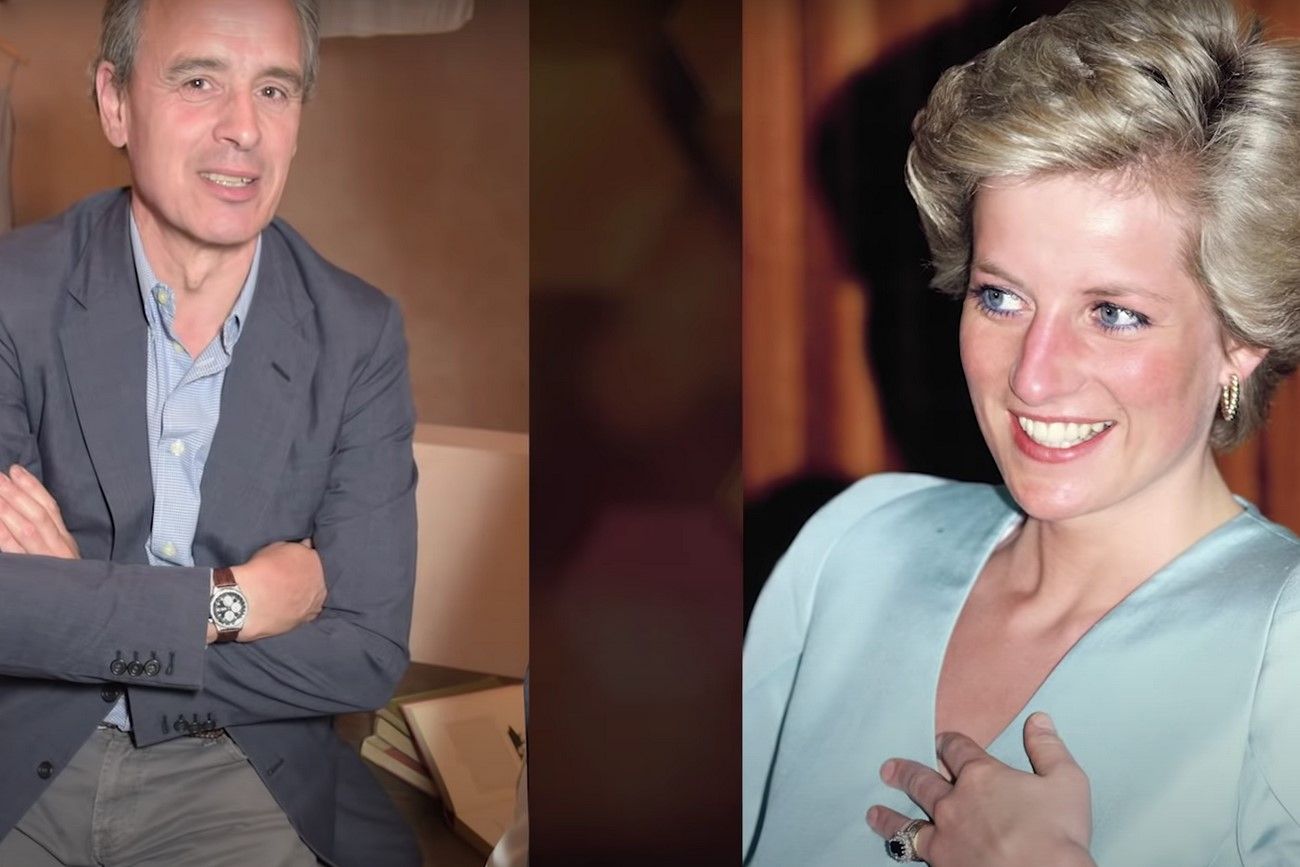 @The Untold Truth About All Lovers Of Princess Diana | ⭐OSSA/OSSA/YouTube.com
19. The Only Interview
James never sought to capitalize on Diana's name. He didn't write books or approach journalists with intriguing revelations. He only agreed to one interview because Princess Diana herself asked him to. At Diana's request, he granted an interview to journalist and biographer Andrew Morton, where he revealed quite a few details about her unhappy married life with Charles. These disclosures were included in the book "Diana: Her True Story," published in the same year, 1992.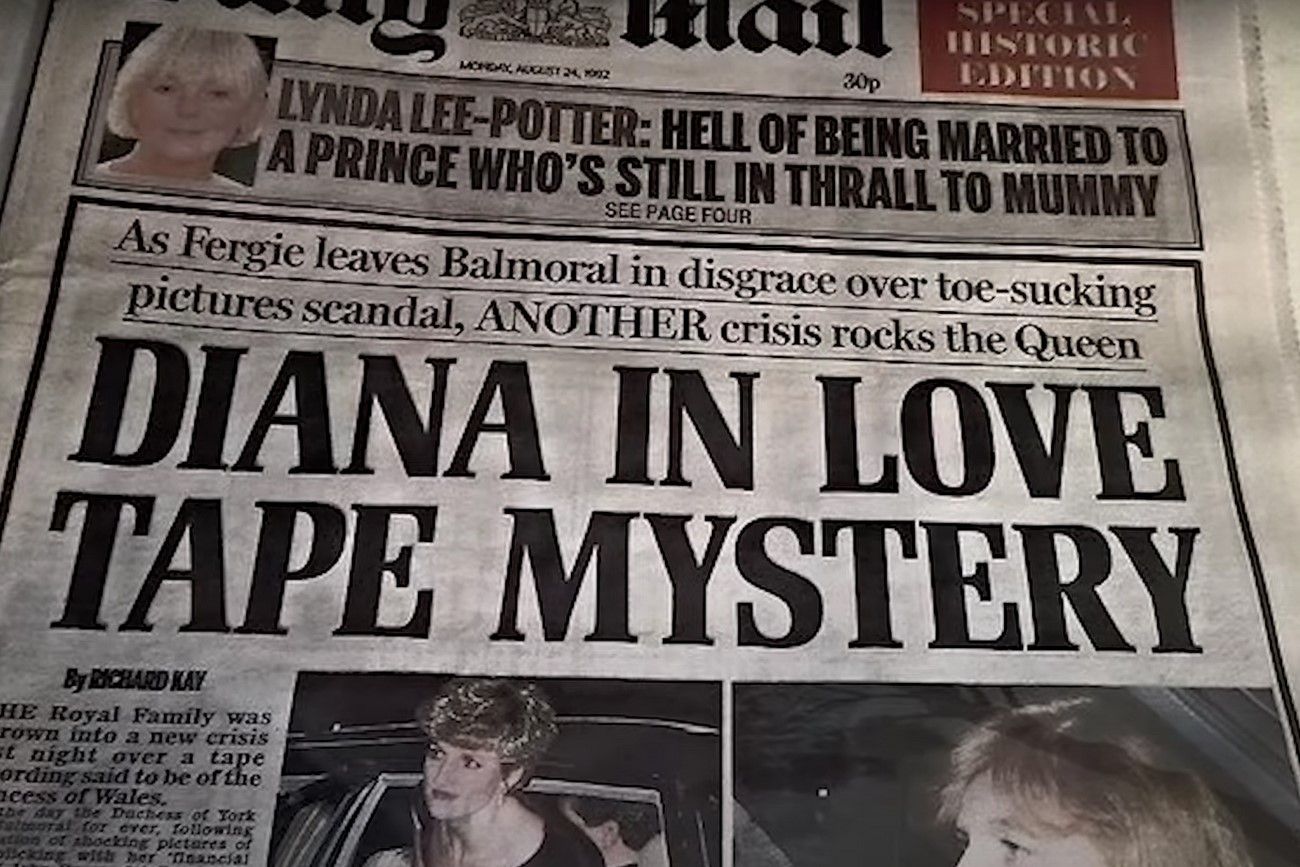 @The Untold Truth About All Lovers Of Princess Diana | ⭐OSSA/OSSA/YouTube.com
20. The Painful Breakup
James Gilbey was likely one of the few men in Diana's life who genuinely had feelings for her. The breakup between them happened at the initiative of the Princess of Wales, who at that time had no intention of divorcing Charles. James deeply struggled with Diana's decision to cut off contact with him. As a result, he spent most of his life as a bachelor. He only got married in 2014 to a divorced mother of five children.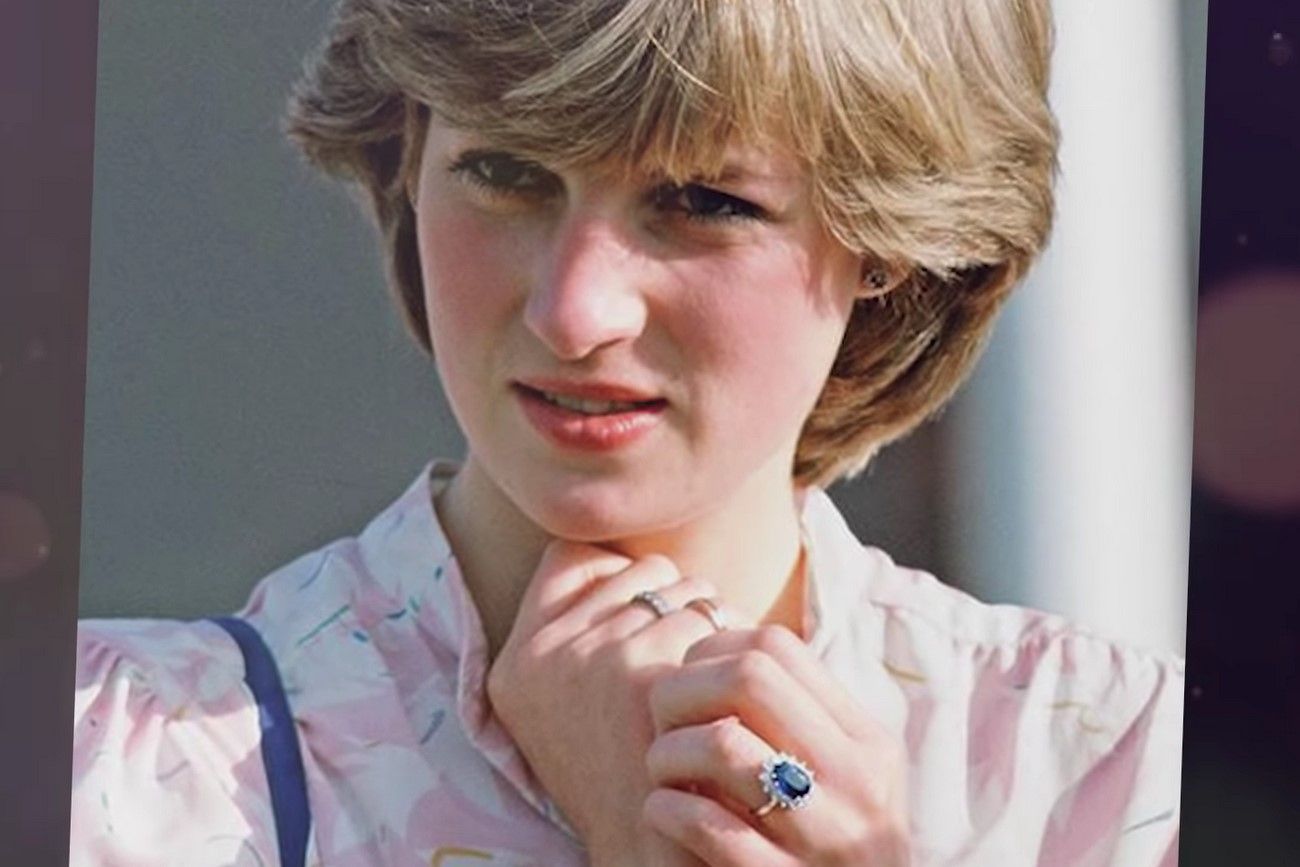 @The Untold Truth About All Lovers Of Princess Diana | ⭐OSSA/OSSA/YouTube.com
21. James Hewitt, passionate affair
Diana had a passionate affair with James Hewitt, a British Army officer and polo player who also worked as a riding instructor. She met James before her wedding. At first, Diana didn't pay much attention to him, as her heart was occupied. However, after the death of Major James Hewitt's situation changed. Their relationship began with Diana asking James to help improve her horse-riding skills. After that, they quickly entered into a passionate affair that lasted for about five years.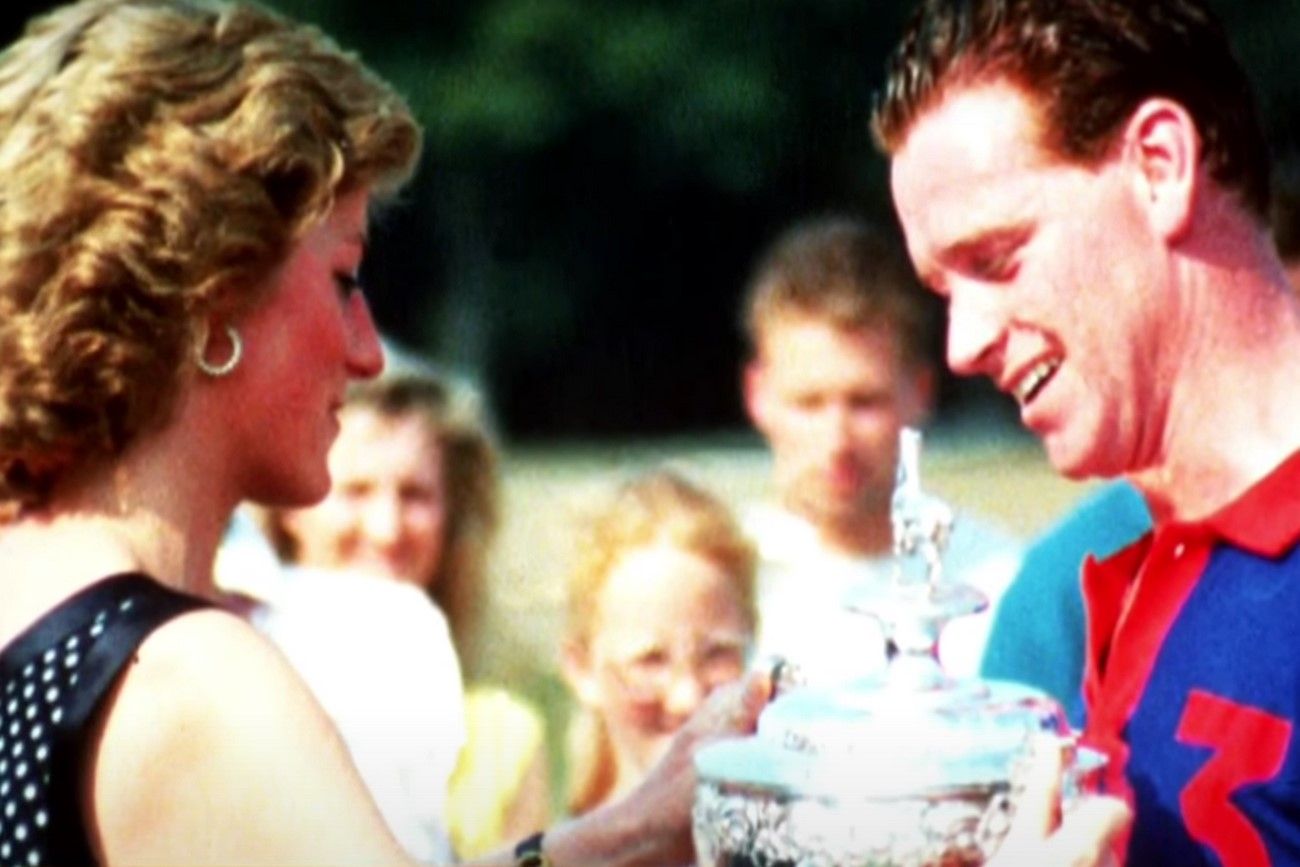 @Princess Diana's Wedding And Divorce: A Look Back 20 Years Later | TODAY/TODAY/YouTube.com
22. James and the children of Diana
Later, rumors started to circulate, fueled by the press, that James was the real father of Prince Harry, as they shared some physical resemblance and both had red hair. Contrary to expectations, it was later revealed to be nothing more than a myth. After Diana's death, James confirmed in one of his interviews that Harry was not his son. Furthermore, the relationship between Lady Di and the riding instructor started after the birth of her children. Later on, James trained the boys in horse riding and had a good relationship with them.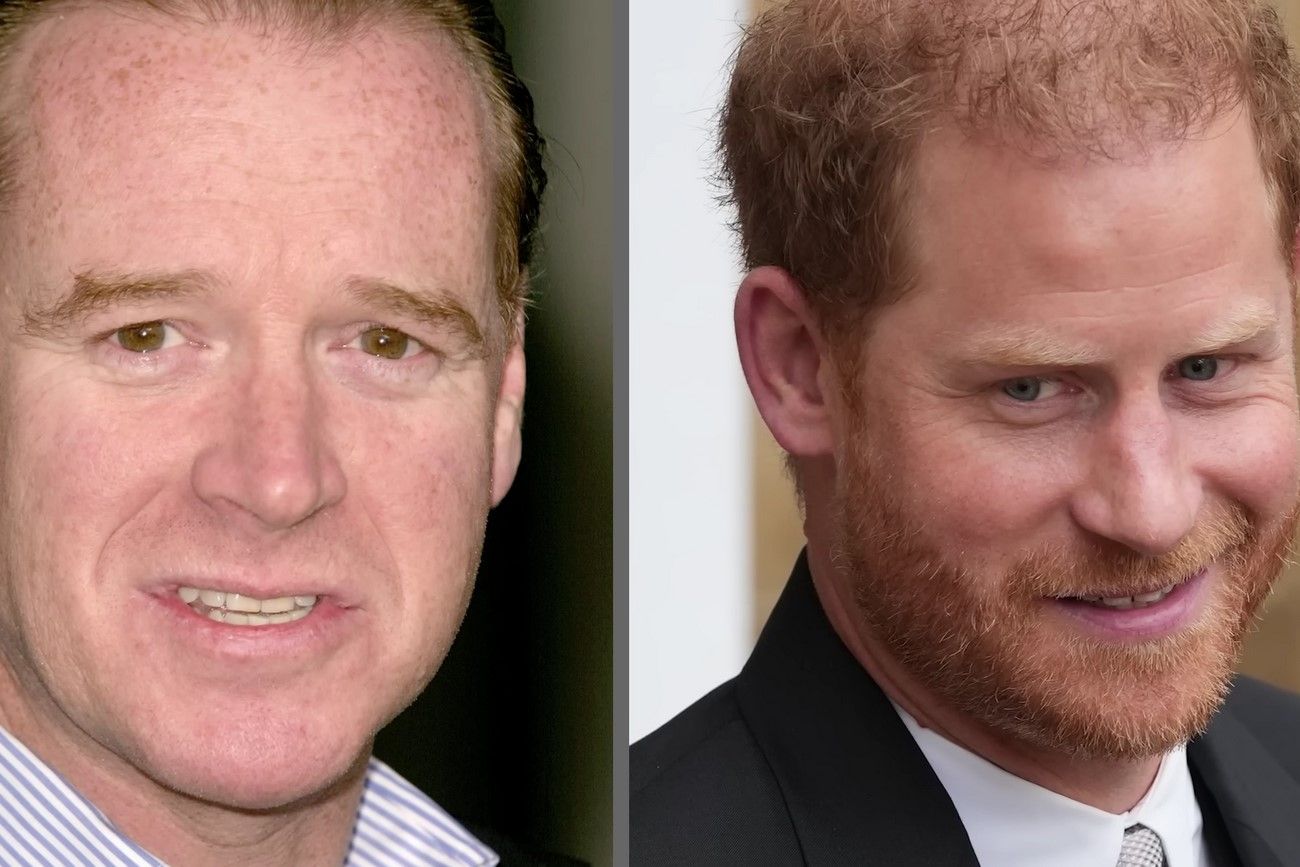 @The Untold Truth Of Princess Diana's Ex-Lover, James Hewitt/The List/YouTube.com
23. Expensive gifts from Diana
James was revealed to be quite mercantile in nature, as one of the former royal bodyguards once shared. He took advantage of the generosity of the princess, and on one occasion, he even hinted that he wanted to buy a sports car but lacked the funds. The next day, the princess handed him a briefcase with £16,000 so he could fulfill his dream. According to insiders, Lady Di often sent James expensive alcoholic beverages and fruits when he was on business trips.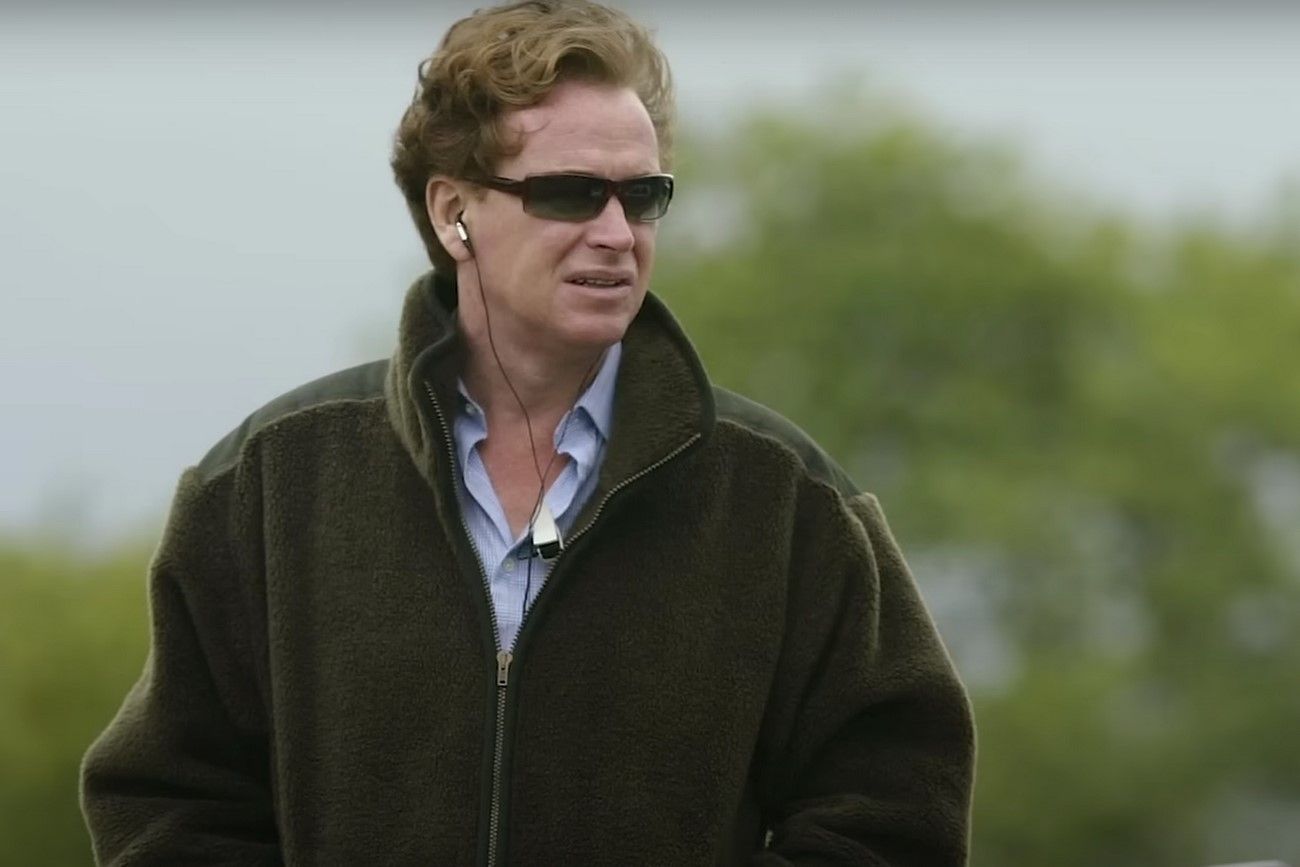 @The Prince Harry And James Hewitt Rumor Explained/The List/YouTube.com
24. The breakup, initiated by Diana
This affair lasted for about 5 years and was intense and bright. However, James had many business trips and refused to leave his military service. Diana found it very difficult to cope with the separation from her lover, as she constantly needed his support. The breaking point came with his 2-year trip to Germany. According to rumors, she asked him to give up this business trip, but James refused. Ultimately, Diana cooled off and felt abandoned, so she later called James and informed him of the breakup.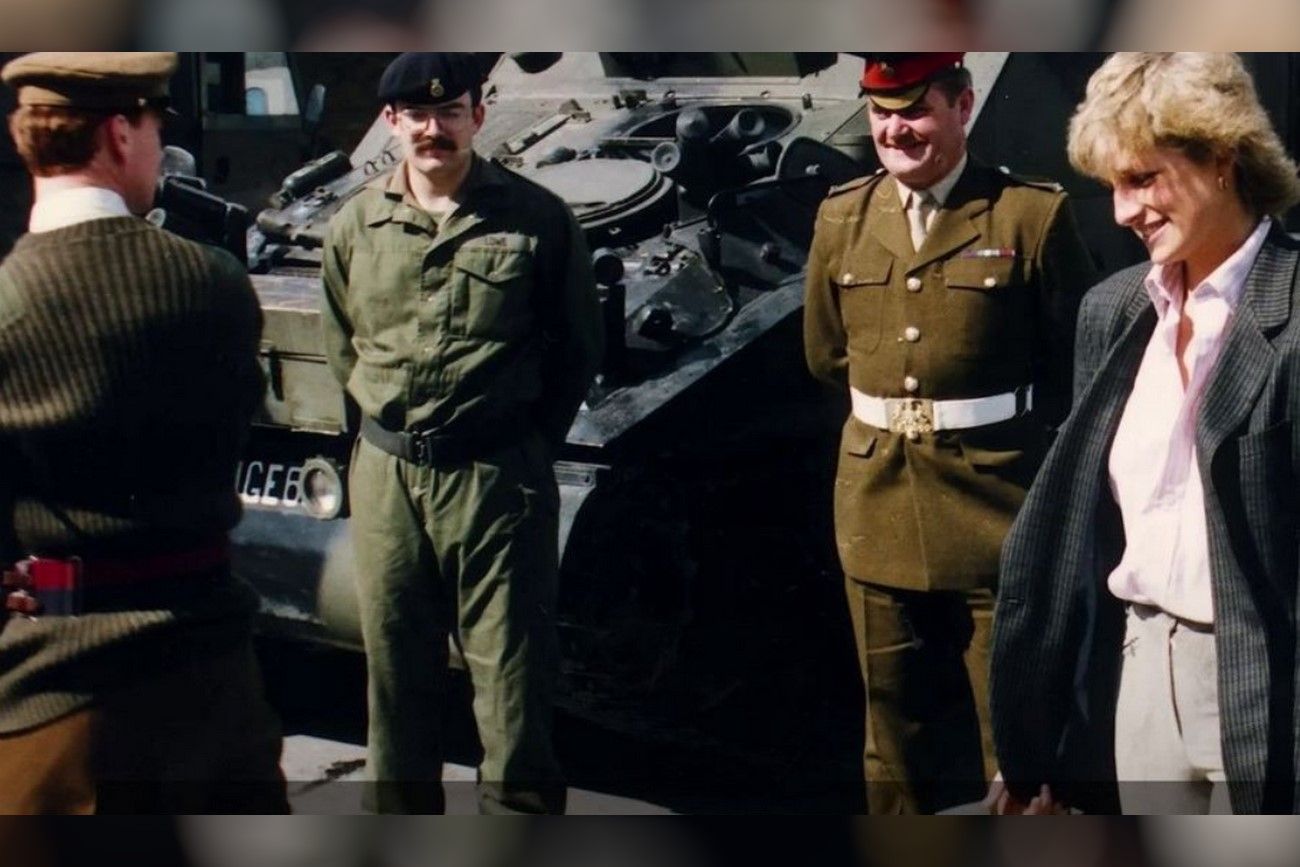 @Cinta Terlarang Lady Diana dan James Hewitt/Alkisah Channel/YouTube.com
25. On the brink of committing suicide
James deeply struggled with the breakup. It was a blow he did not expect, as he believed in Diana's love and was convinced that their relationship would last. In one of his interviews, he admitted that he was so devastated by her decision that he was on the brink of committing suicide.
@1996 James Hewitt Chats to the Press, Princess Diana Scandal/Kinolibrary/YouTube.com
26. Chatty Lover
After the breakup, once he had recovered, James decided to capitalize on Diana's name and co-wrote a book titled "The Love Affair" with writer Anna Pasternak in 1994, where he revealed details about their scandalous love affair. In his book, he included Diana's letters to him. These revelations earned James £300,000. But he didn't stop there, and gave an interview to The News of the World, for which he was paid a million pounds. However, the former lover not only made money but also gained a negative reputation. This setback temporarily deterred him. However, he later attempted to profit from Diana's name again, and even today, one can come across his new interviews.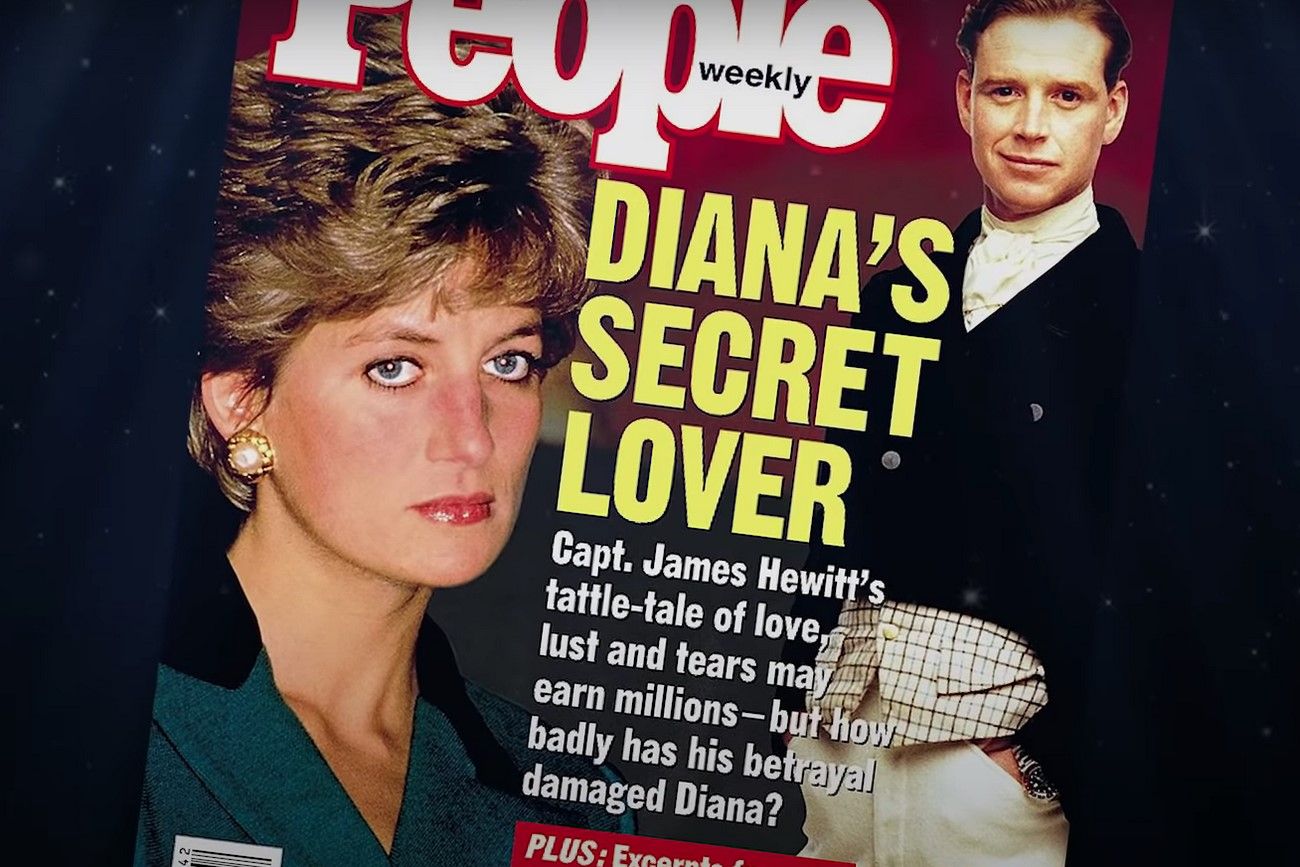 @The Untold Truth About All Lovers Of Princess Diana | ⭐OSSA/OSSA/YouTube.com
27. Oliver Hoare. First Emotions
At first, it was undivided love. Charles introduced Oliver to Diana, and she immediately captured his heart. He was drawn to her intelligence, beauty, and kind heart. He found her fascinating to talk to and observe. However, he was married and did not want to create conflict with Charles. So he only revealed his feelings to Diana after she started living separately from her husband.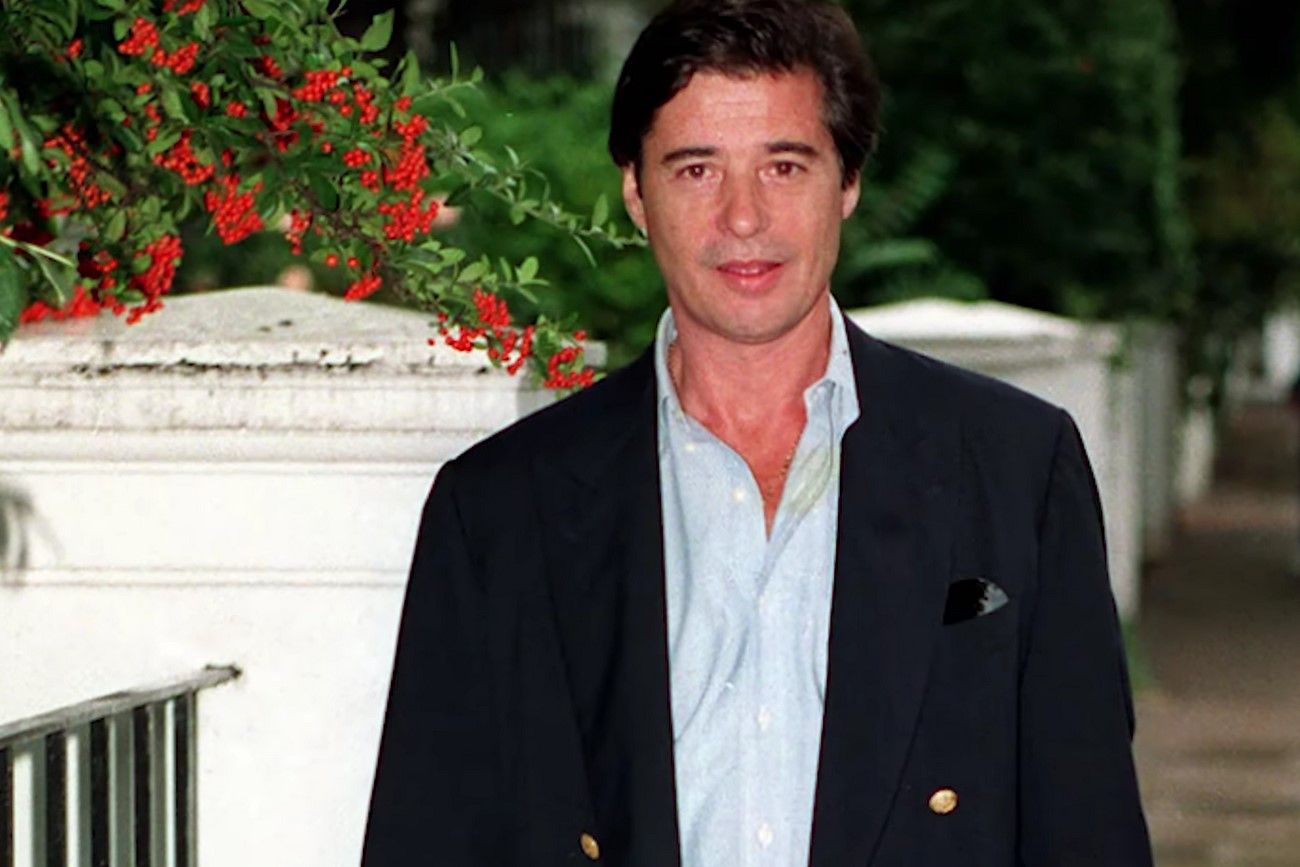 @¡Secretos de la realeza inglesa! Oliver Hoare, amante de Lady Di y amigo del rey Carlos III/El Heraldo de México/YouTube.com
28. Embarrassing Fact
A revealing and embarrassing fact that indicates Oliver's close relationship with Diana is the fire alarm he triggered in her quarters. According to insider information, the alarm went off when Oliver decided to smoke, and firefighters found him hiding behind a palm tree in the princess's bedroom, wearing only his underwear and holding a cigarette.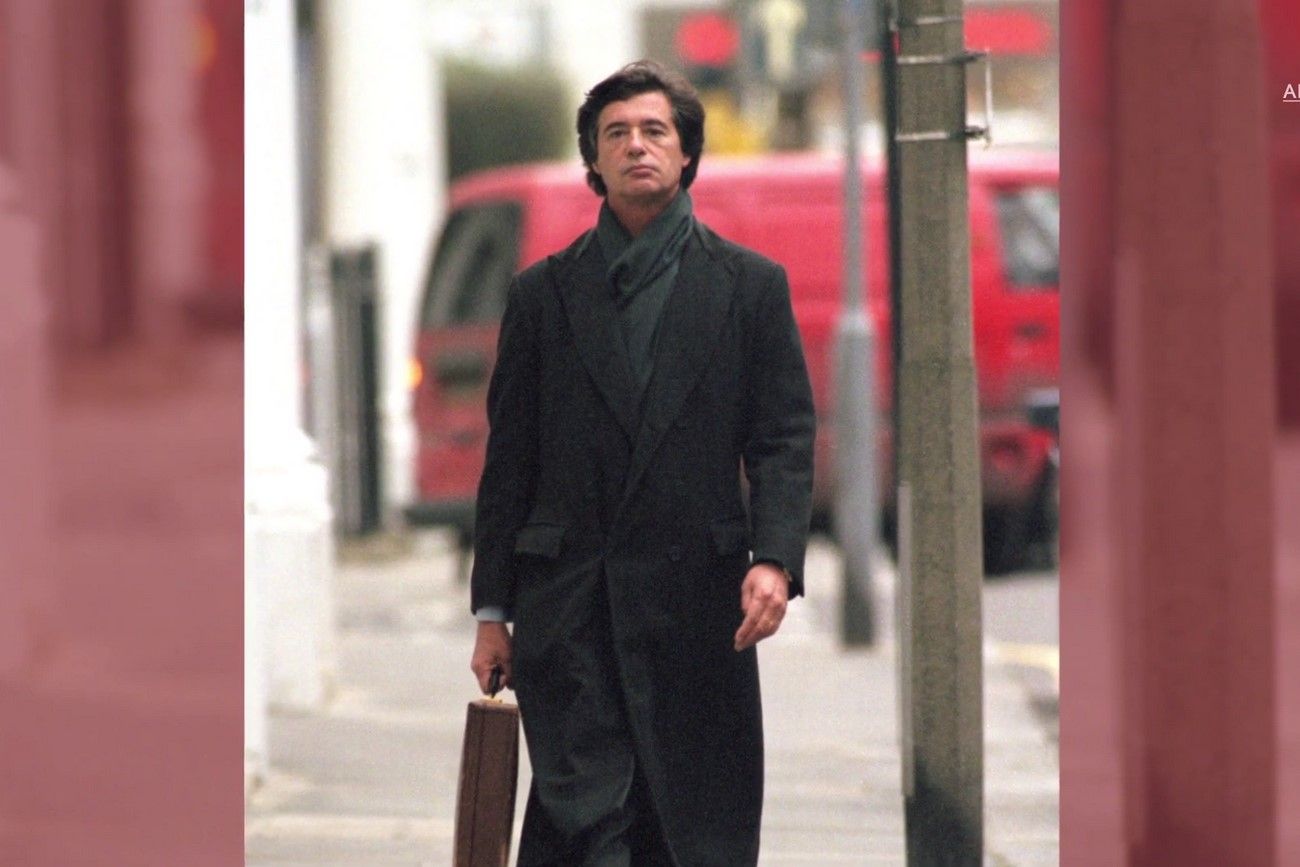 @Princess Diana's Romances After Charles | ROYAL FLAIR/Royal Flair/YouTube.com
29. Jealousy Ruined the Relationship
Diana was extremely jealous of her lover's wife, as he was still married during their affair. She became a literal "phone maniac" and would call him multiple times, pleading for him to come over. This compromised Oliver's integrity in front of his wife and led to numerous scandals. In the end, he grew tired of Diana's demands and jealousy, resulting in the termination of their relationship.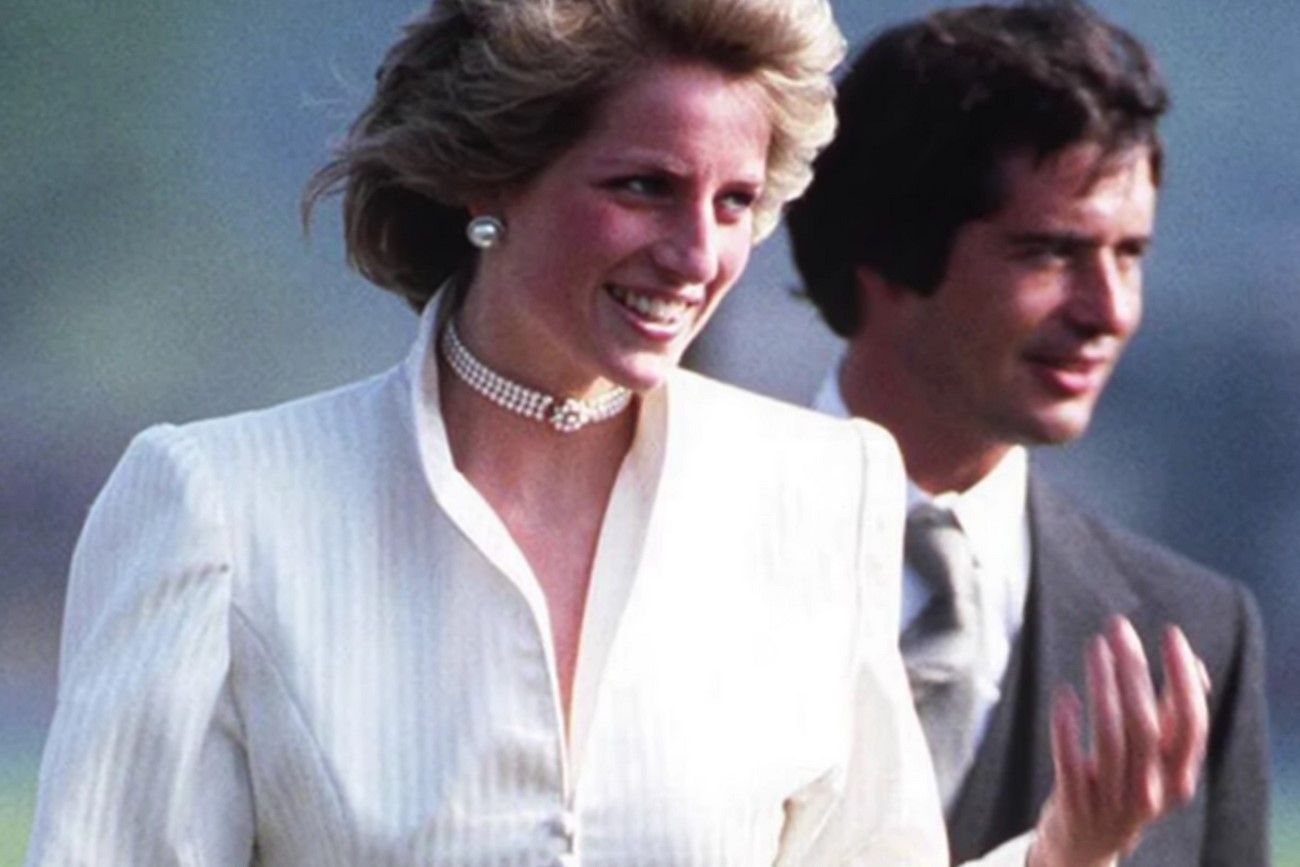 @Who has Princess Diana dated? Complete Boyfriends List/Dating History/YouTube.com
30. John F. Kennedy Jr. A Brief Affair
Diana was romantically linked to John F. Kennedy Jr., the son of U.S. President John F. Kennedy. Their relationship was short-lived but intense, as they only met a few times. Diana's friend, Simone Simmons, revealed details about their secret encounters in her book "Diana: Her Last Word." Diana confessed to her that their clandestine meetings took place in one of the New York hotels where his father, John Kennedy, had once spent time with Marilyn Monroe. Diana was captivated by John F. Kennedy Jr.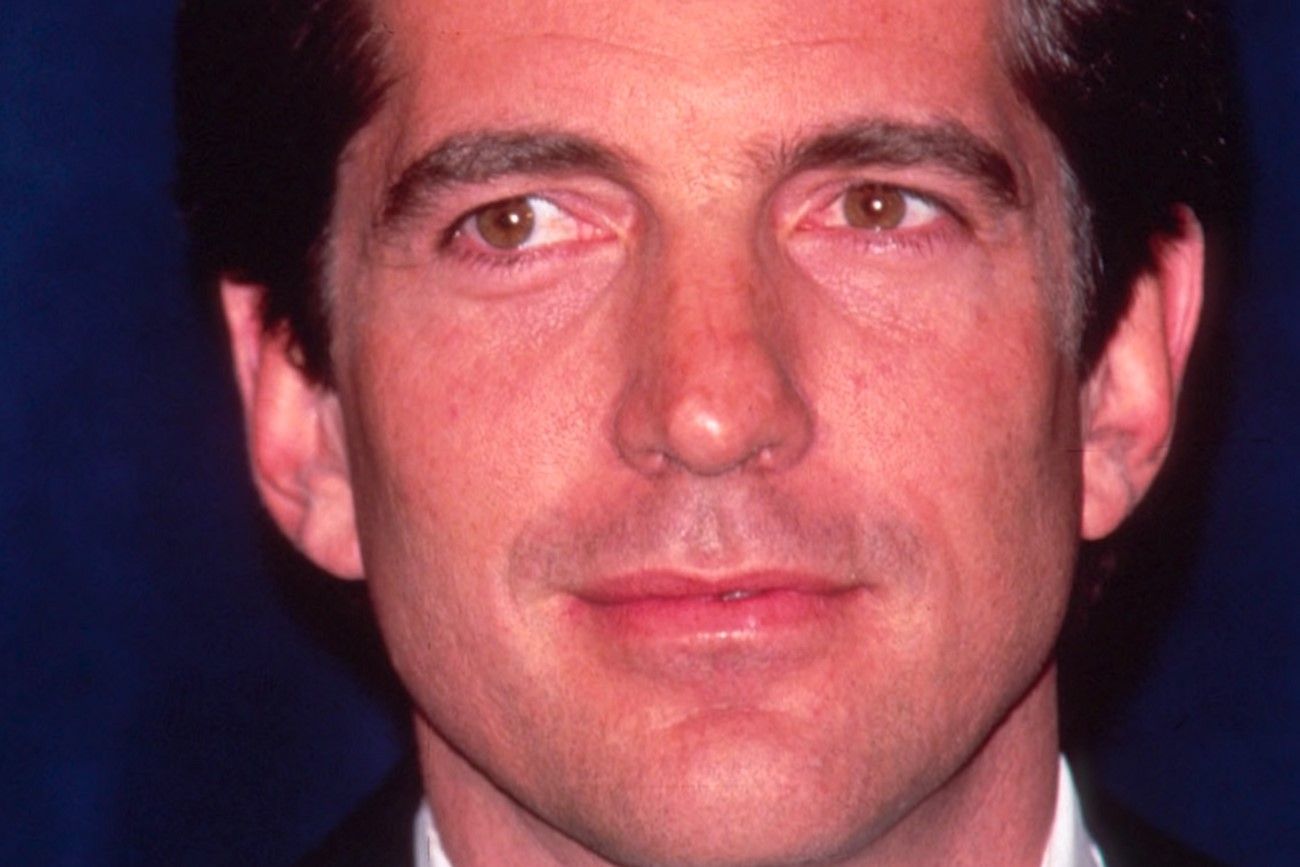 @Who Really Inherited John F. Kennedy Jr.'s Money After He Died/Grunge/YouTube.com
31. Like the first lady of the United States
Diana was fascinated by John, his character was strong, kind, and gentlemanly, and Diana really liked him. In his arms, she felt like the first lady of the United States. However, Kennedy quickly lost interest in Diana, and she wasn't deeply in love with him either, so they parted ways without much drama. A year later, he got married, and three years after that, he tragically died in a plane crash along with his wife and her sister. The small aircraft he was piloting crashed into the Atlantic Ocean. Princess Diana outlived John F. Kennedy Jr. by only two years.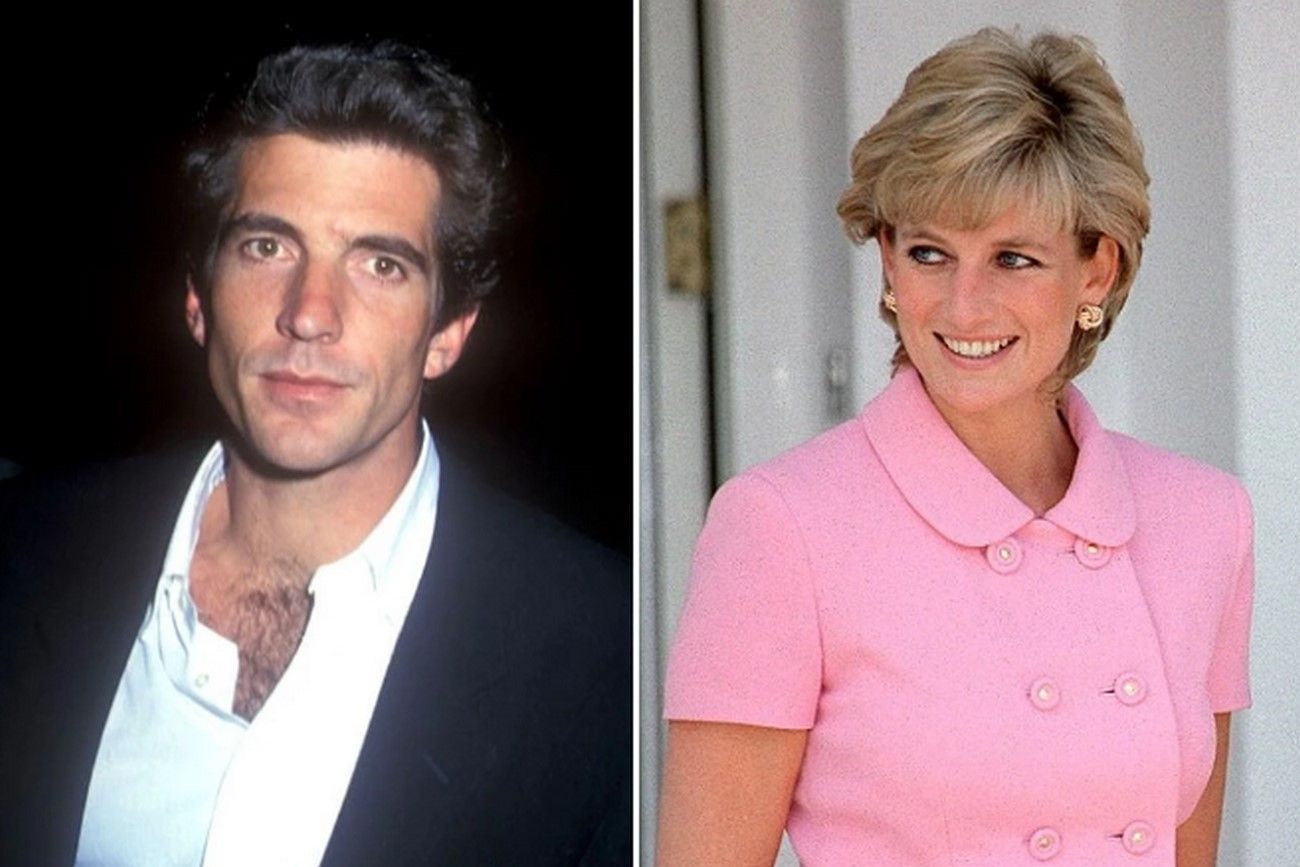 @Who Really Inherited John F. Kennedy Jr.'s Money After He Died/Grunge/YouTube.com
32. Theodore Forstman, a billionaire
Theodore Forstman and Princess Diana met at a party at Spencer House after Wimbledon. He was 20 years older than Diana. At the time of their meeting, Theodore was unmarried but had been in a three-year relationship with model Debbie Hagerty. Nevertheless, his encounter with Lady Di almost led him to end his relationship, as he was captivated by her, according to insiders. Diana, too, became interested in this prominent and wealthy man. So, they continued their communication.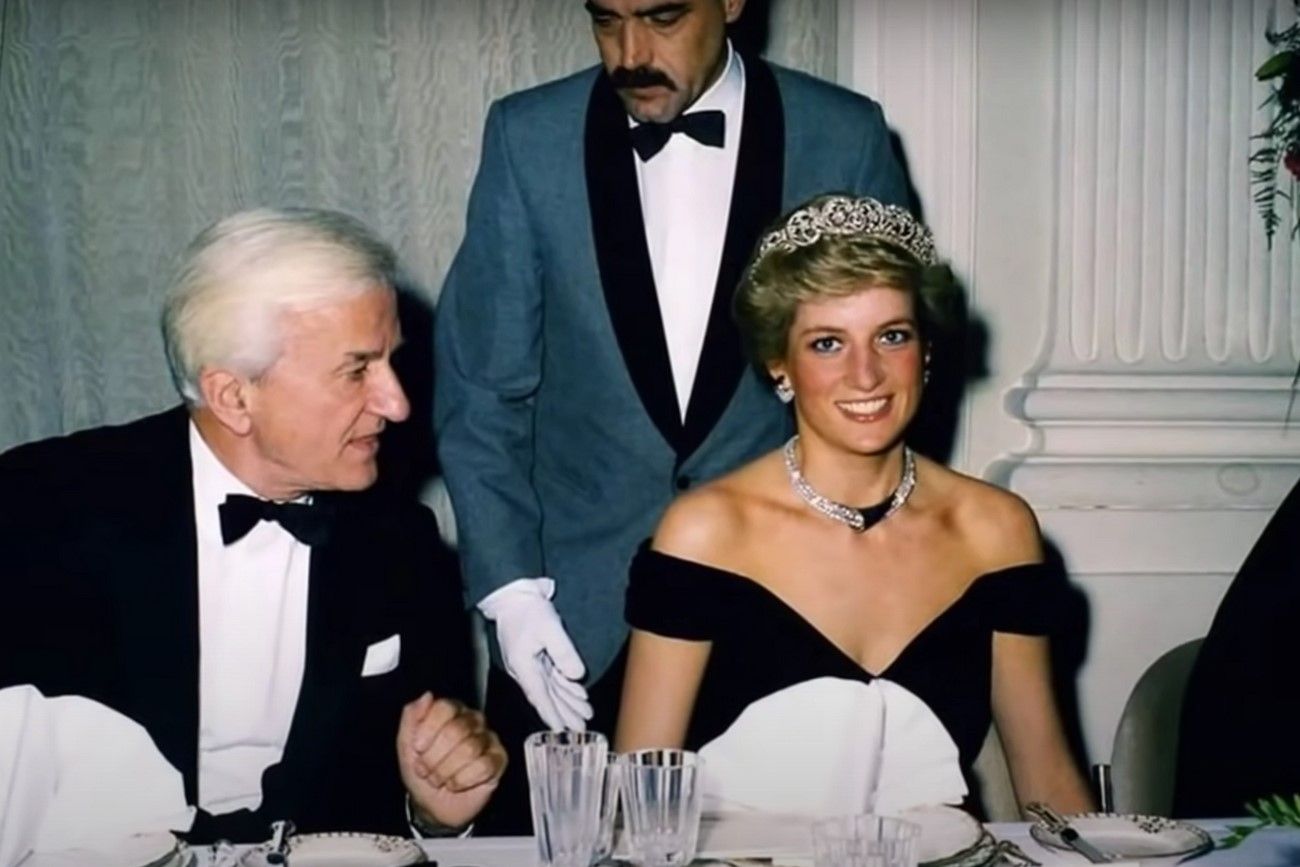 @Princess Diana from 0 to 36 years old/Women of History/YouTube.com
33. The first date and flowers
The billionaire and princess's first date took place at the Compleat Angler in Marlow. Diana was thrilled by Forstman's attention, but first and foremost, as the press writes, she found support and paternal warmth in him. Meanwhile, the billionaire became deeply fascinated by Diana. For the next three years after that meeting, he would send her a huge bouquet of flowers every week.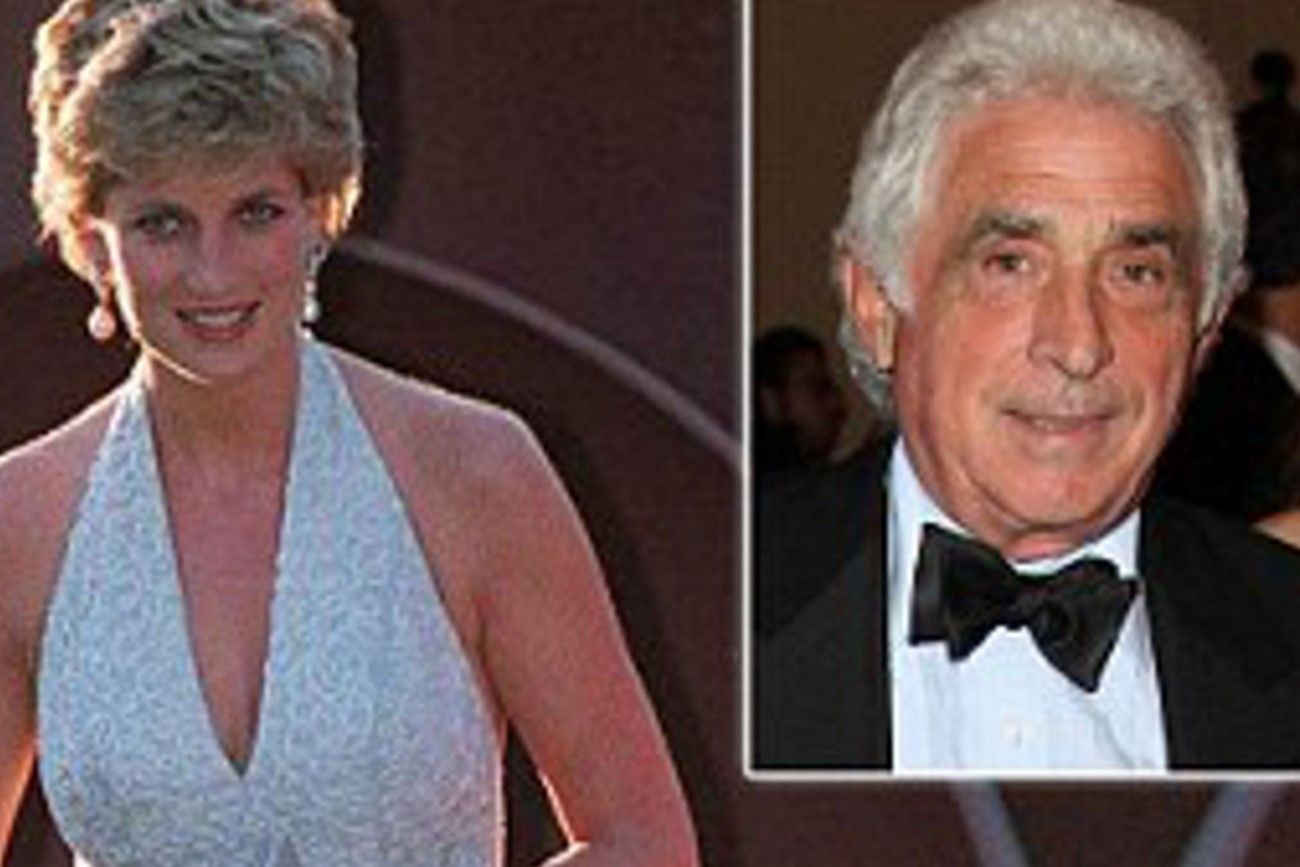 @Men Princess Diana Has Dated/Hollywood Inside/YouTube.com
34. Jealous fiancée
Debbie learned about the close relationship between Diana and Theodore through rumors that caused a scandal. Forstman claimed that Diana was relentlessly pursuing him. He said that they were initially friends, and Diana would confide in him about her troubled relationship with Charles. She sought advice on how to handle herself in the war with the royal family, but then she started demanding intimacy, according to rumors. Nevertheless, he respected her and didn't want to sever ties. However, Debbie gave him an ultimatum, and the billionaire ended his relationship with Diana.
@All of Princess Diana's Man #diana #meghanmarkle #queen #elizabeth #usa #death #reels #todaynews/SUNDAY ROAST/YouTube.com
35. Will Carling, the invitation for a cup of coffee
Former captain of the England rugby team, Will Carling, caught Diana's attention when he started giving rugby lessons to her sons, William and Harry. It was the princess who took the first step and invited Carling to visit her in the rooms of Kensington Palace for a cup of coffee, as reported in the press. From that point on, Will became a frequent guest of the princess and a close friend.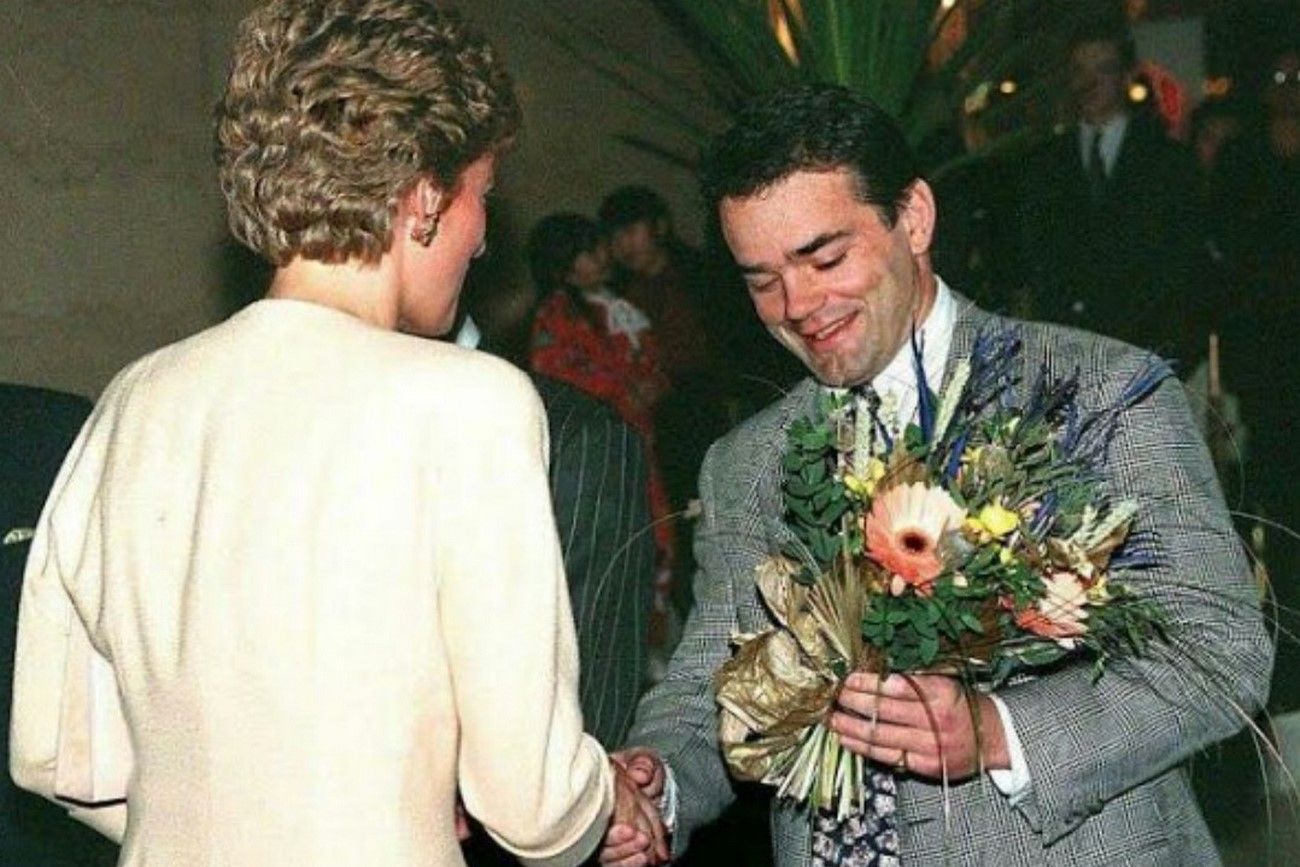 @The Fatal Princess - what happened to Princess Diana's lovers/MixShow Star News/YouTube.com
36. The press put an end to Diana and Will's relationship
This affair could have lasted much longer, despite Will's marriage. However, the paparazzi found out about their connection, and the lover found himself in the center of events. Such attention was not in his favor. The situation worsened after Diana, in one of her interviews, stated that Will should leave his wife because he was unhappy in his marriage. Upon learning this, Carling's wife left him. In an attempt to win her back, Will began denying his relationship with Diana and claimed that she was just a friend. However, nobody believed him anymore. So, he ended his relationship with Diana, but he couldn't win back his wife. After some time, he remarried, and his new wife bears a striking resemblance to Lady Di.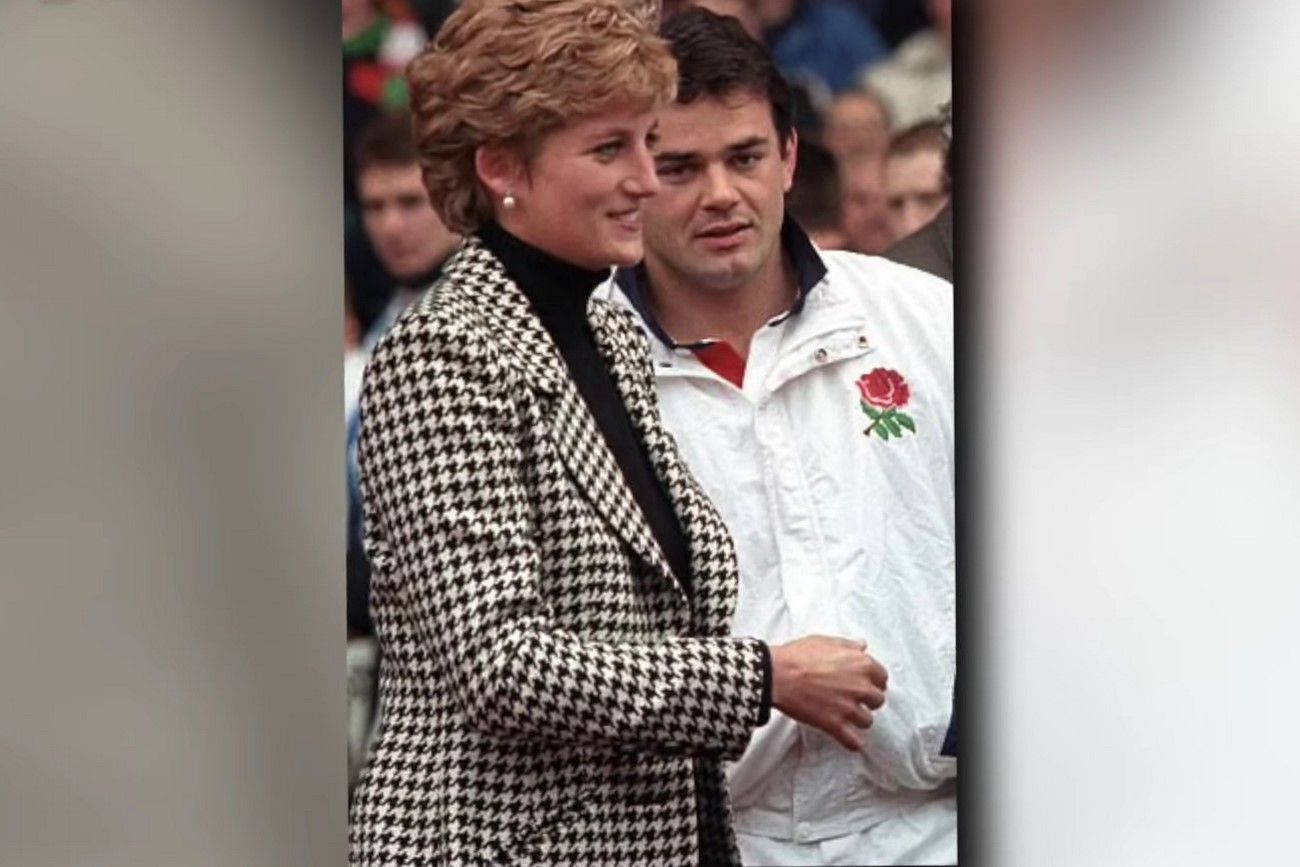 @The Fatal Princess - what happened to Princess Diana's lovers/MixShow Star News/YouTube.com
37. Hastnat Khan, a cardiac surgery of Pakistani origin, and Diana fell deeply in love with him
According to the press, it was perhaps Diana's greatest love. The princess met Hasnat at the Royal Brompton Hospital, where he worked as a doctor. They crossed paths through their charitable activities. Diana visited the hospital to meet patients, and their paths intersected. It was love at first sight, and a short but intense romance ignited instantly.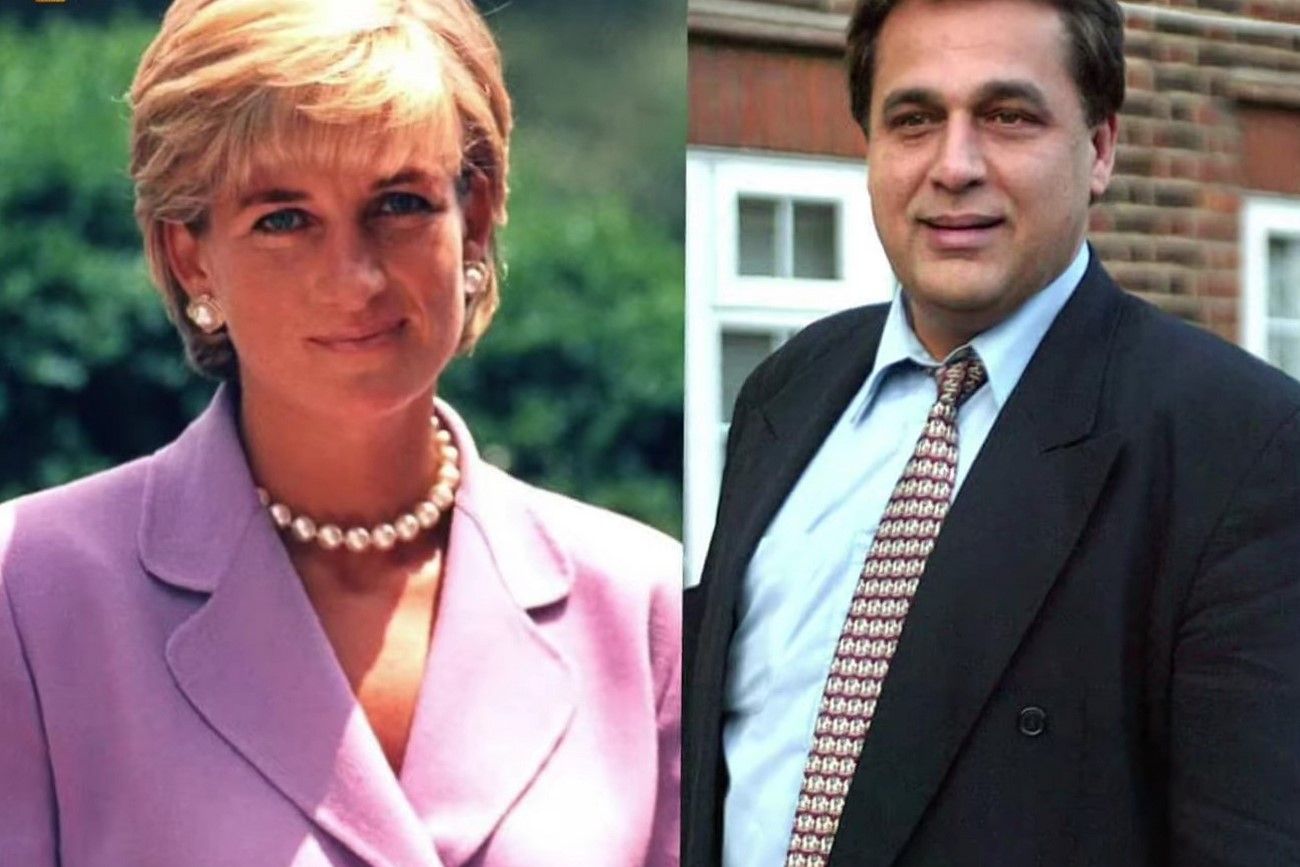 @The Fatal Princess - what happened to Princess Diana's lovers/MixShow Star News/YouTube.com
38. Intense and passionate relationships enveloped the couple
According to Princess Diana's butler, Paul Burrell, they had passionate moments that engulfed the couple. Reportedly, Diana would have Khan brought to Kensington Palace in the trunk of her car, and she would greet him wearing nothing but a fur coat draped over her naked body, reminiscent of Marilyn Monroe awaiting John F. Kennedy. But these were not the only romantic moments in their relationship. Diana would wear a wig and sunglasses to go out with her lover in public. This way, nobody recognized her, and she could spend time with Khan discreetly even in crowded places.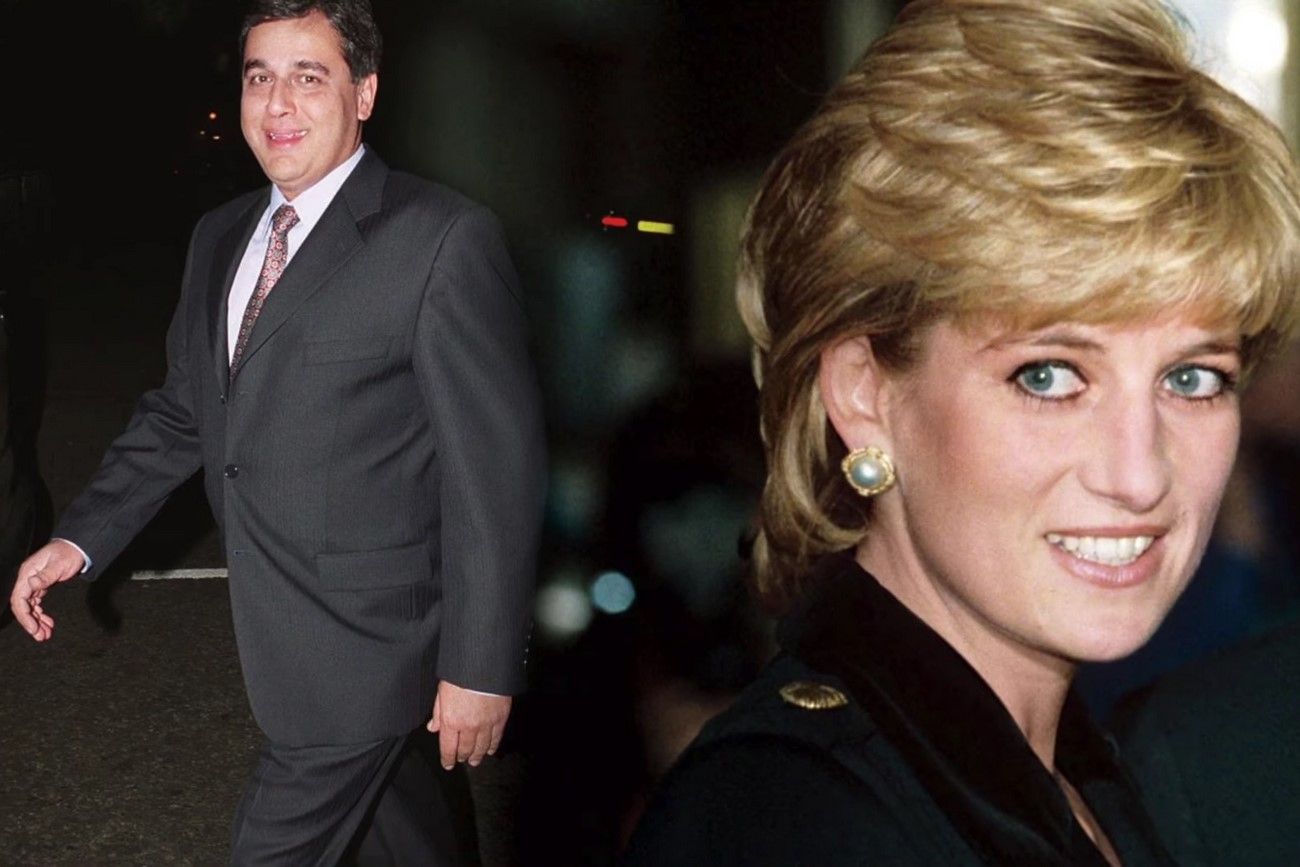 @Who has Princess Diana dated? Complete Boyfriends List/Dating History/YouTube.com
39. Meeting his parents
Diana dreamed of marrying Khan. They had a lot in common, from their love for children to their charitable endeavors. As their relationship intensified, Diana decided to secretly meet Khan's parents in Pakistan without his knowledge. They had a conversation and noted that Diana was a very pleasant and intelligent woman according to insiders. However, there was one "but": they would not give their blessing to a marriage with a divorced woman with two children.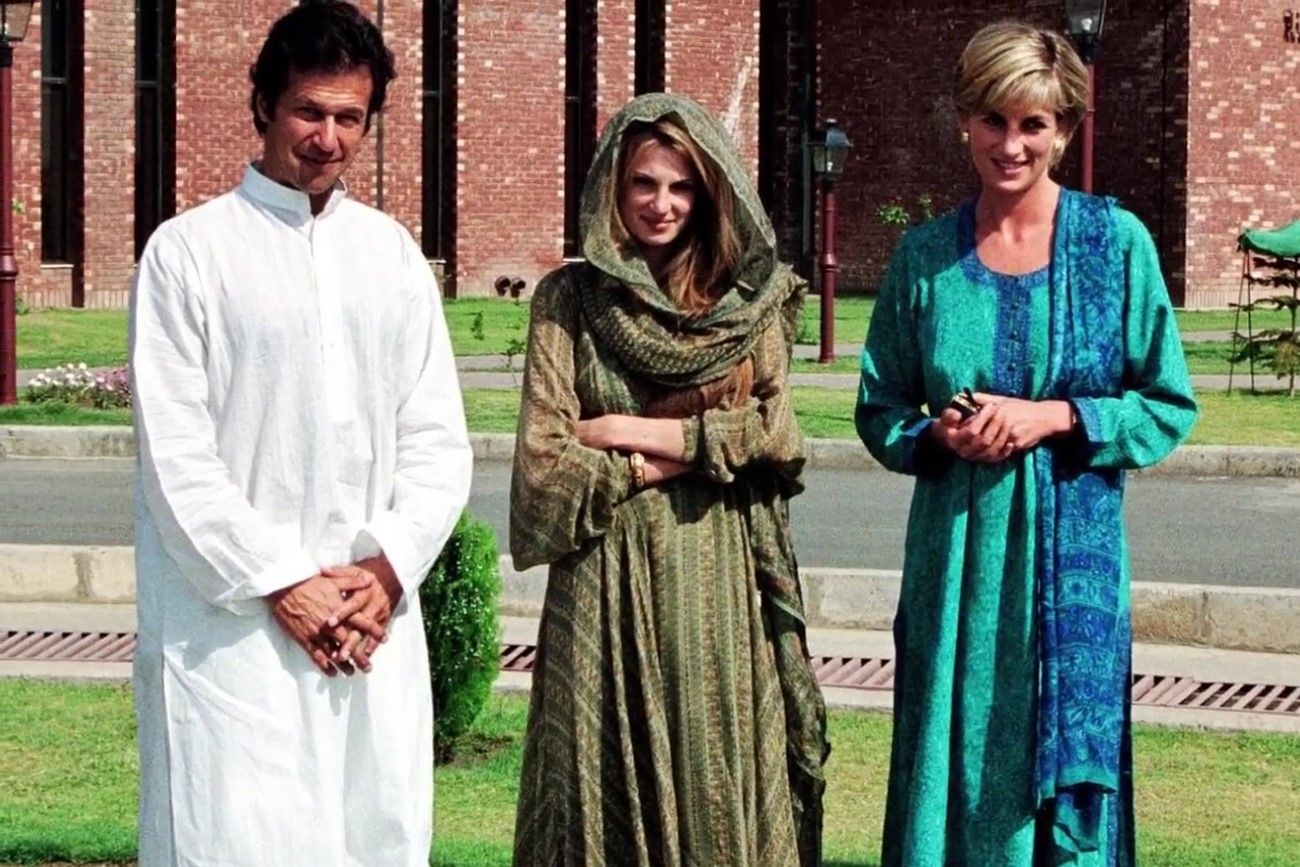 @All of Princess Diana's Man #diana #meghanmarkle #queen #elizabeth #usa #death #reels #todaynews/SUNDAY ROAST/YouTube.com
40. Muslim and Diana
Princess Diana was determined, and despite Khan's parents' refusal to bless their marriage, she reportedly decided to convert to Islam. It is said that she actively read the Quran every day to familiarize herself with the religion and better prepare for the change in faith. Diana's dedication to learning about the religion showed her sincere efforts to integrate into Khan's cultural and religious background.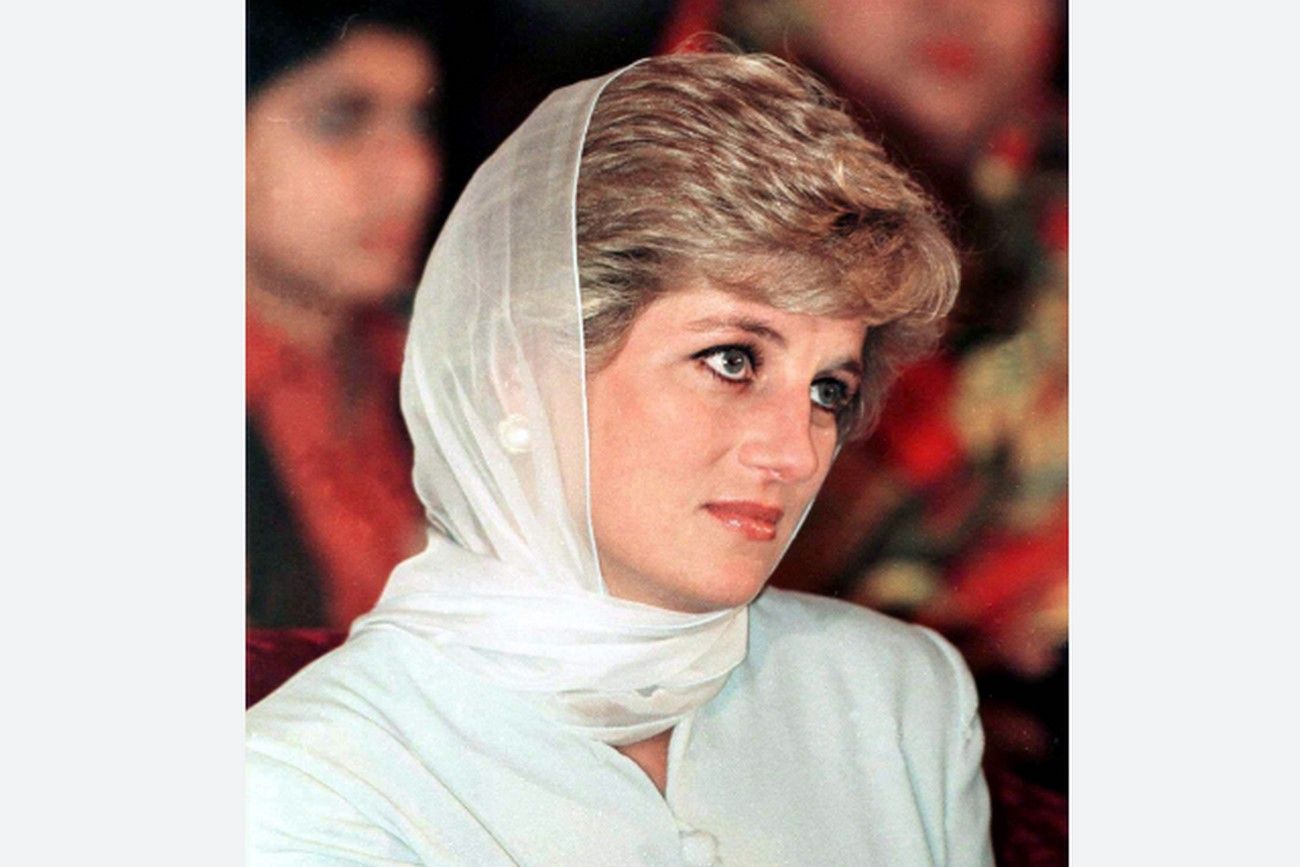 @Princess Diana Visits Pakistan in 1996 and 1997 During Royal Visit/The Royal Family Channel/YouTube.com
41. Mediator during arguments
Sometimes Diana and Khan had different preferences. For instance, he wasn't fond of horses and hunting, and extravagant establishments were not his cup of tea. He preferred jazz and small pubs. When they would argue, Diana would send her butler, Paul Burrell, to speak with him and reconcile them. Burrell often found Khan at a pub near his home, where they would talk for a while, and then Khan would call the princess. This information was revealed by Diana's butler in one of his interviews following Lady Diana's death.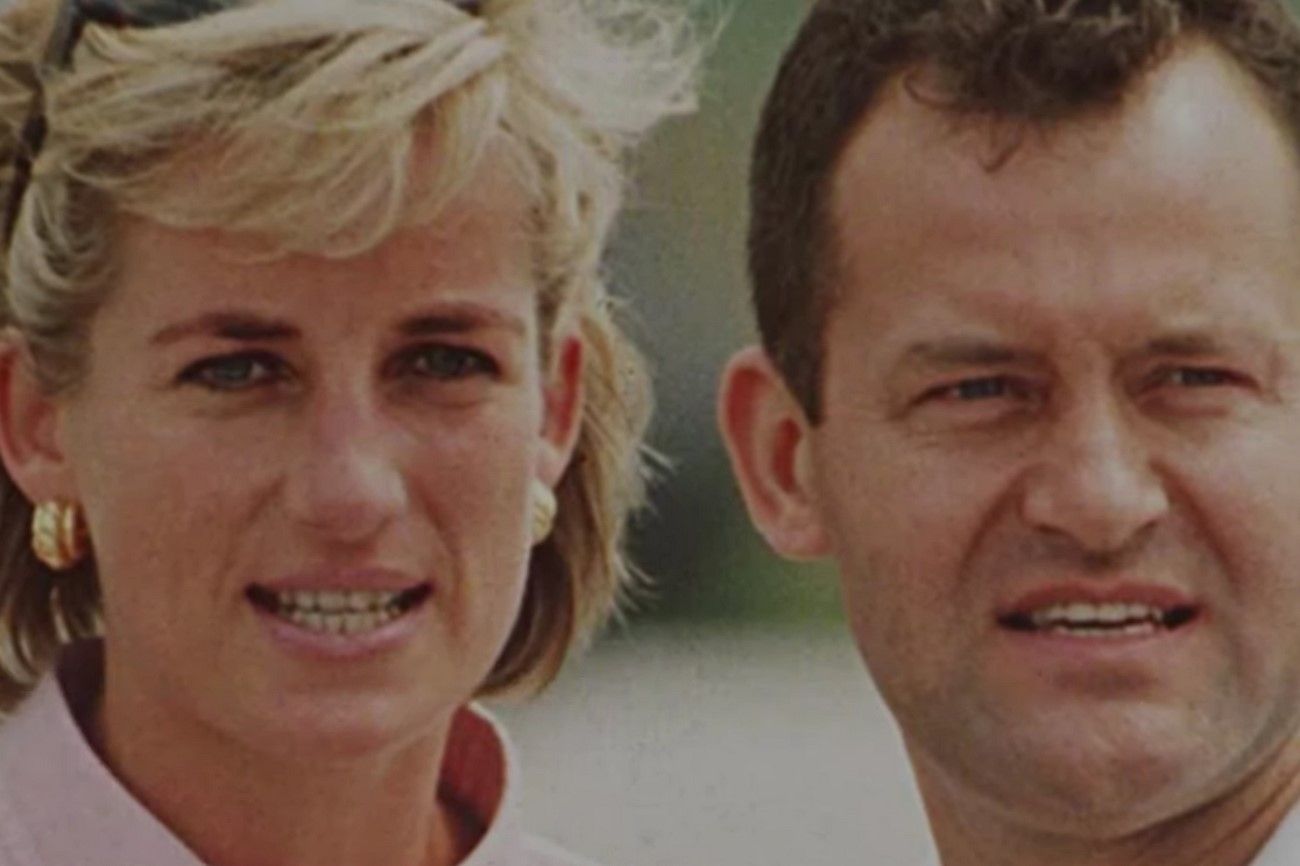 @A New PRINCESS DIANA Documentary Reveals She Was Torn Between Hasnat Khan And Dodi Fayed | MEAWW/MEAWW/YouTube.com
42. Homely Diana
Diana reportedly had keys to her lover's apartment and often visited it herself. While Khan worked late, performing surgeries, she would clean his small apartment and prepare meals for him. It was a surprise for him. Her desire for a cozy home always prevailed, and she did everything she could for her beloved to see it.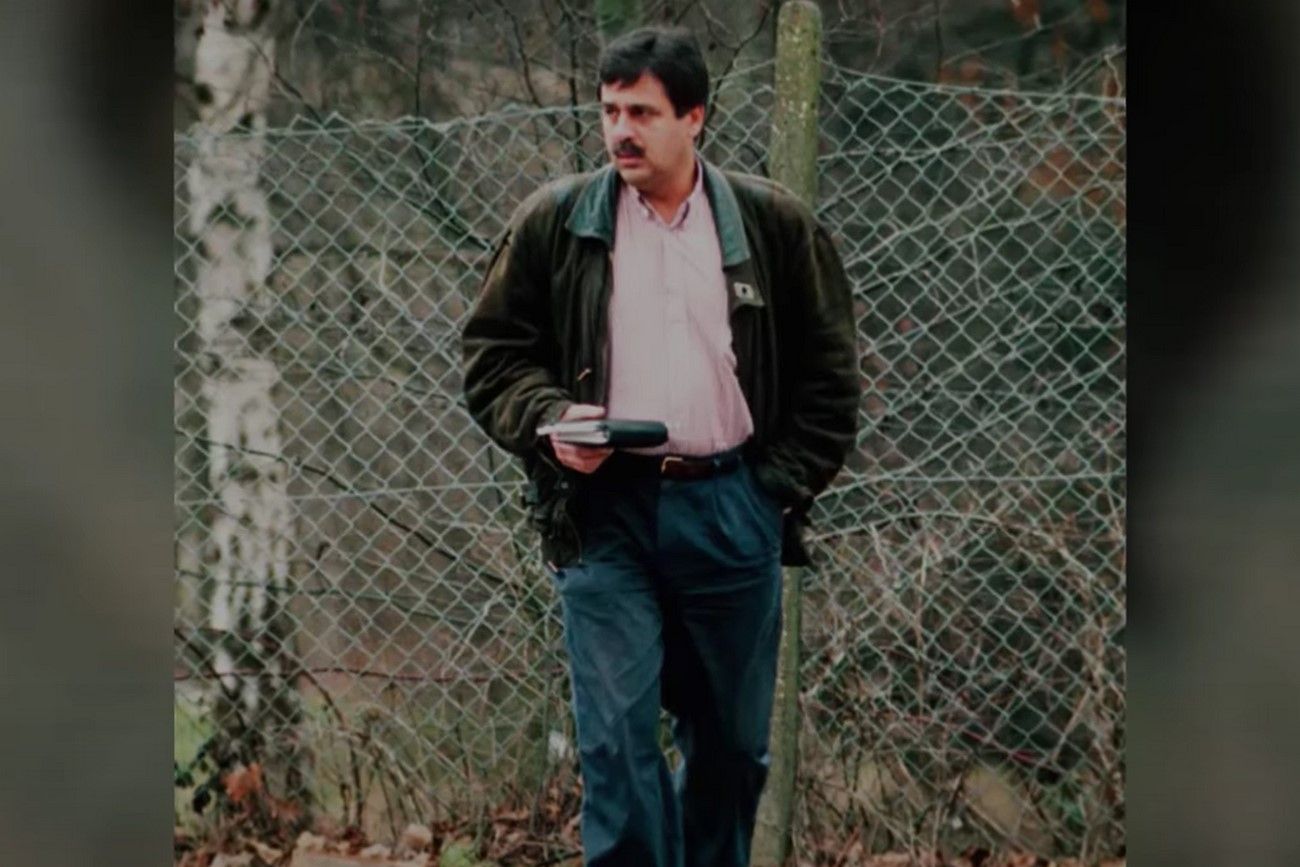 @A New PRINCESS DIANA Documentary Reveals She Was Torn Between Hasnat Khan And Dodi Fayed | MEAWW/MEAWW/YouTube.com
43. "Mr. Amazing"
"Mr. Amazing" is what Diana used to call Khan. According to her friends, she was sincerely in love with him and considered him the only man who was right for her. She was certain that with this man, she would be happy and feel safe because he understood her, supported her, and didn't demand anything extra. Most importantly, in his life, she was the only beloved one, without any unnecessary third parties.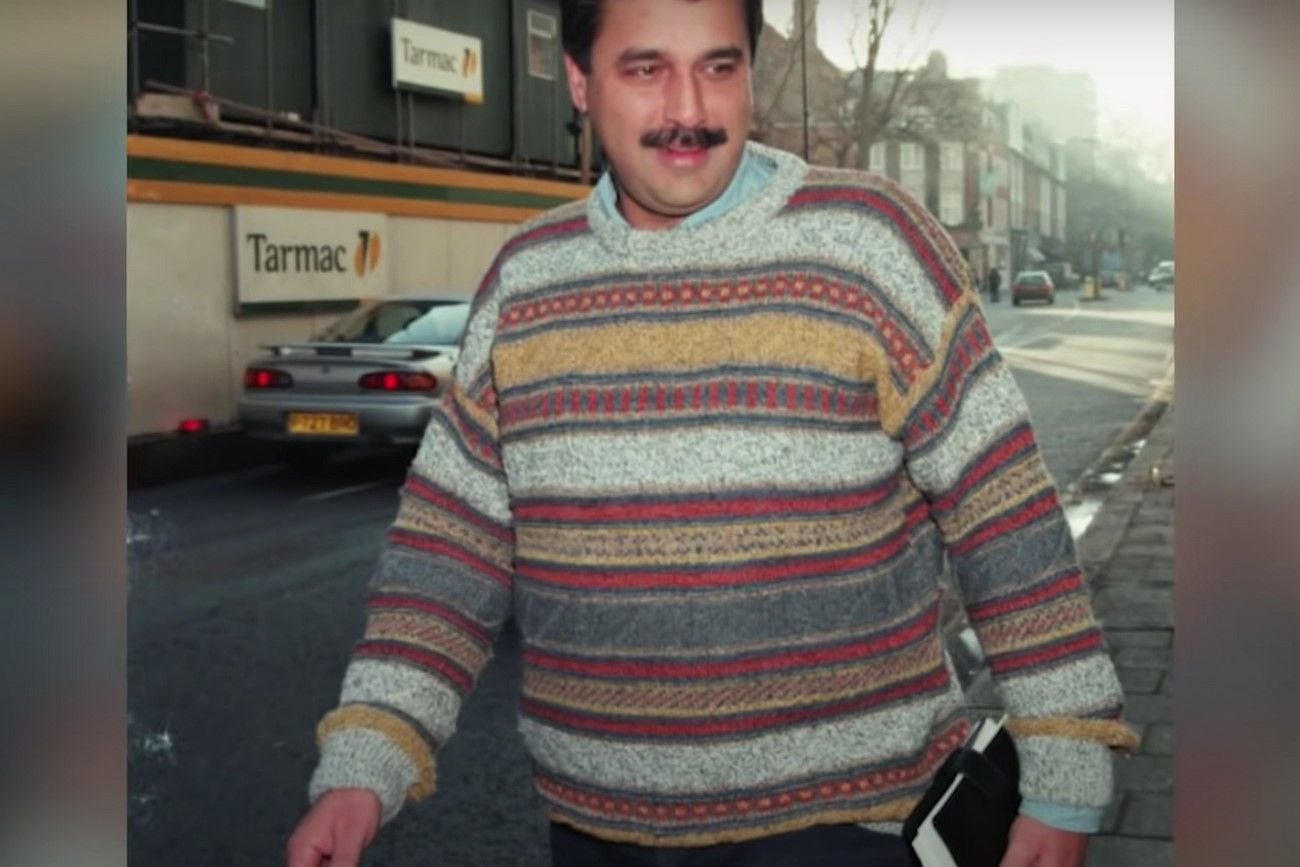 @SECRET Princess Diana's 'Mr. Wonderful' LOVER She Was KEEN To MARRY |#PrincessDiana@TheCelebritist/The Celebritist/YouTube.com
44. And again, the press…
The press learned about the romance between the princess and the cardiac surgery. This greatly bothered Khan as it hindered his work, with journalists even intruding into his office. The first time, Diana managed to convince the press that their connection was solely through charity. However, later on, journalists found evidence of their relationship. This happened after her visit to Pakistan. Afterward, Khan informed Diana that he wasn't ready to live under the scrutiny of the paparazzi and finished their relationship.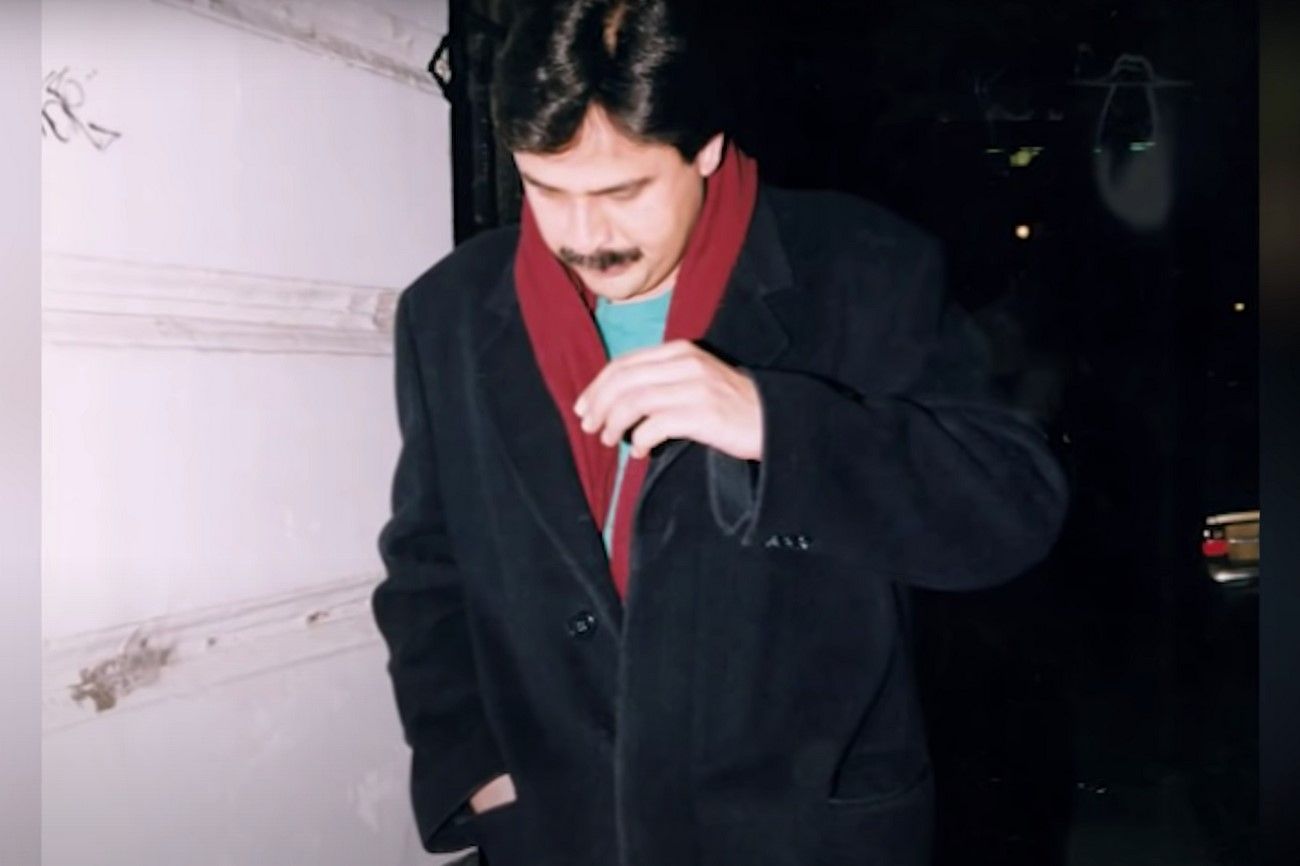 @Princess Diana And Hasnat Khan True Love Story And How It Ends/Movies Vibes/YouTube.com

45. Great trust
Diana introduced her beloved to her sons, and they would sometimes spend time together. Once, Diana told one of her friends that everyone always betrays her, but Hasnat would never do that. After the princess's death, there were attempts to get comments from him, but he always talked only about his work, not about personal matters. It was only during the official investigation into the causes of Princess Diana's death, when he was called by the British authorities for questioning, that he first spoke about their relationship. The information leaked to the press, but not directly from the cardiac surgeon himself.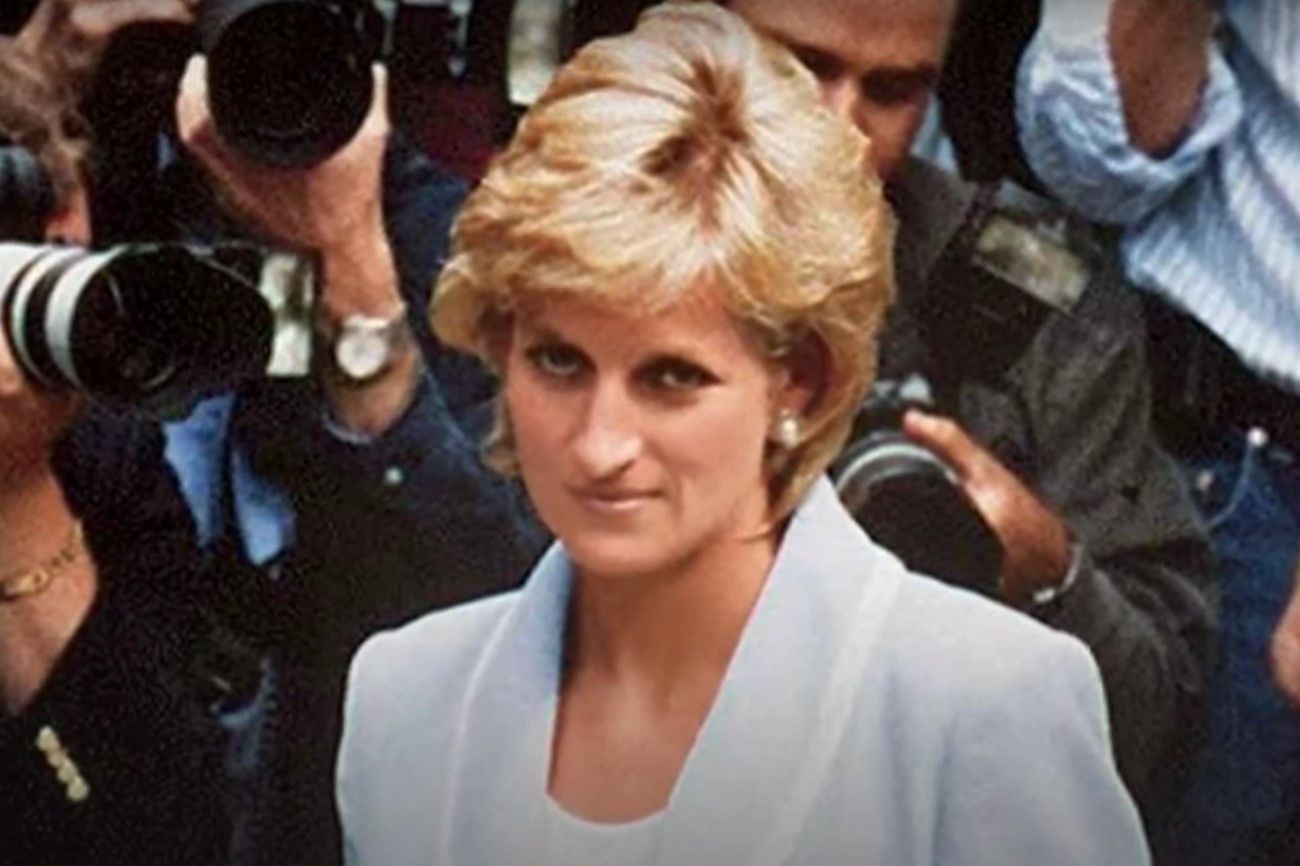 @Diana - Who Was She Head-Over-Heels In Love With/Star News Today/YouTube.com
46. Revenge on her lover
Diana was deeply angered by her lover's refusal to build a family with her and his fear of the press, especially since she constantly protected him from journalists. So Diana decided to take revenge on him and entered into another romance, this time with another Muslim billionaire, Dodi Fayed. This new relationship became widely known within days of Diana's breakup with the doctor. According to rumors, Diana herself facilitated this and even made arrangements with the press, indicating places where she would be with Dodi. The main reason for such behavior was her desire to provoke jealousy from Hasnat.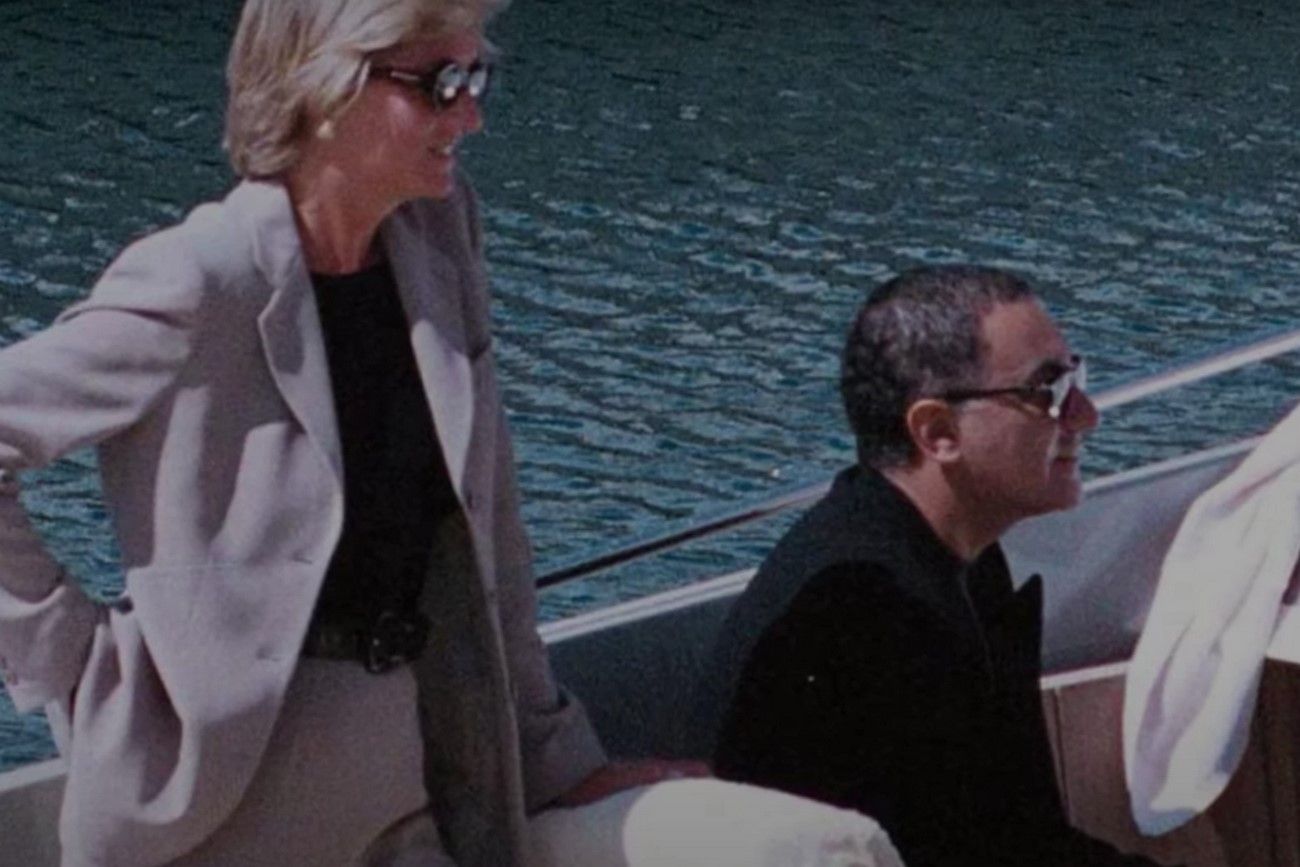 @A New PRINCESS DIANA Documentary Reveals She Was Torn Between Hasnat Khan And Dodi Fayed | MEAWW/MEAWW/YouTube.com
47. The last unanswered call
n the night before Diana's death, Hasnat, according to the press, attempted to call her to talk, but she had already changed her phone number, as she used to do every six months. At that time, Khan had no idea that he would never see the princess again. It was later revealed to him that Diana was no longer alive. Khan bid farewell to the princess at Westminster Abbey a week after her death.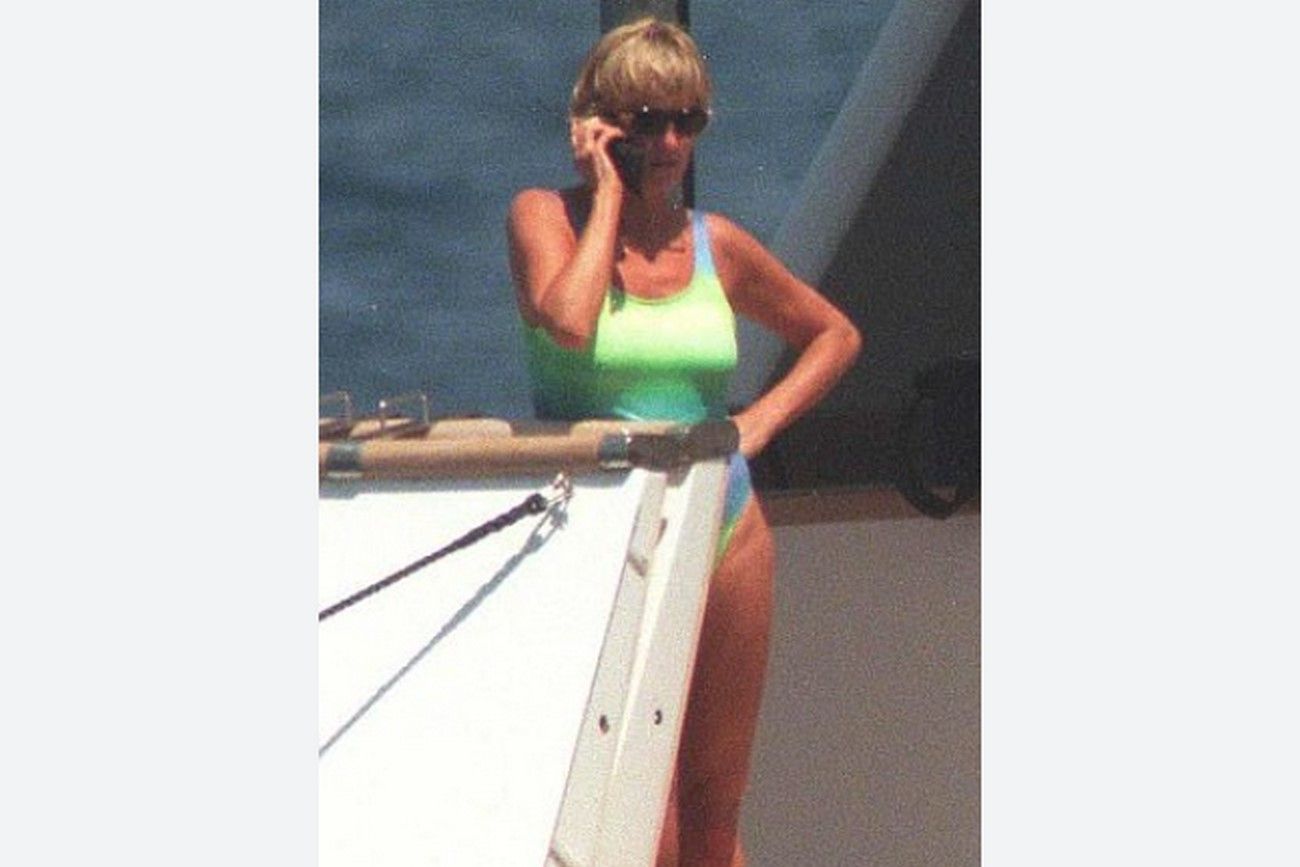 @Princess Diana's last phone call come to light, weeks before unveiling of new statue/People Are Wholesome/YouTube.com
48. Dodi Fayed
The first meeting between Diana and Dodi took place in 1986 when they played polo together. Diana was married at the time and played on the same team as her husband, but they did not have a relationship at that point. The fateful encounter occurred in 1997. It was organized by billionaire Mohamed Al-Fayed, the former owner of Harrods department store, who invited the princess and her sons, Prince William and Prince Harry, for a vacation on his yacht in the south of France. During this trip, according to Town & Country, Diana, and Dodi became very close.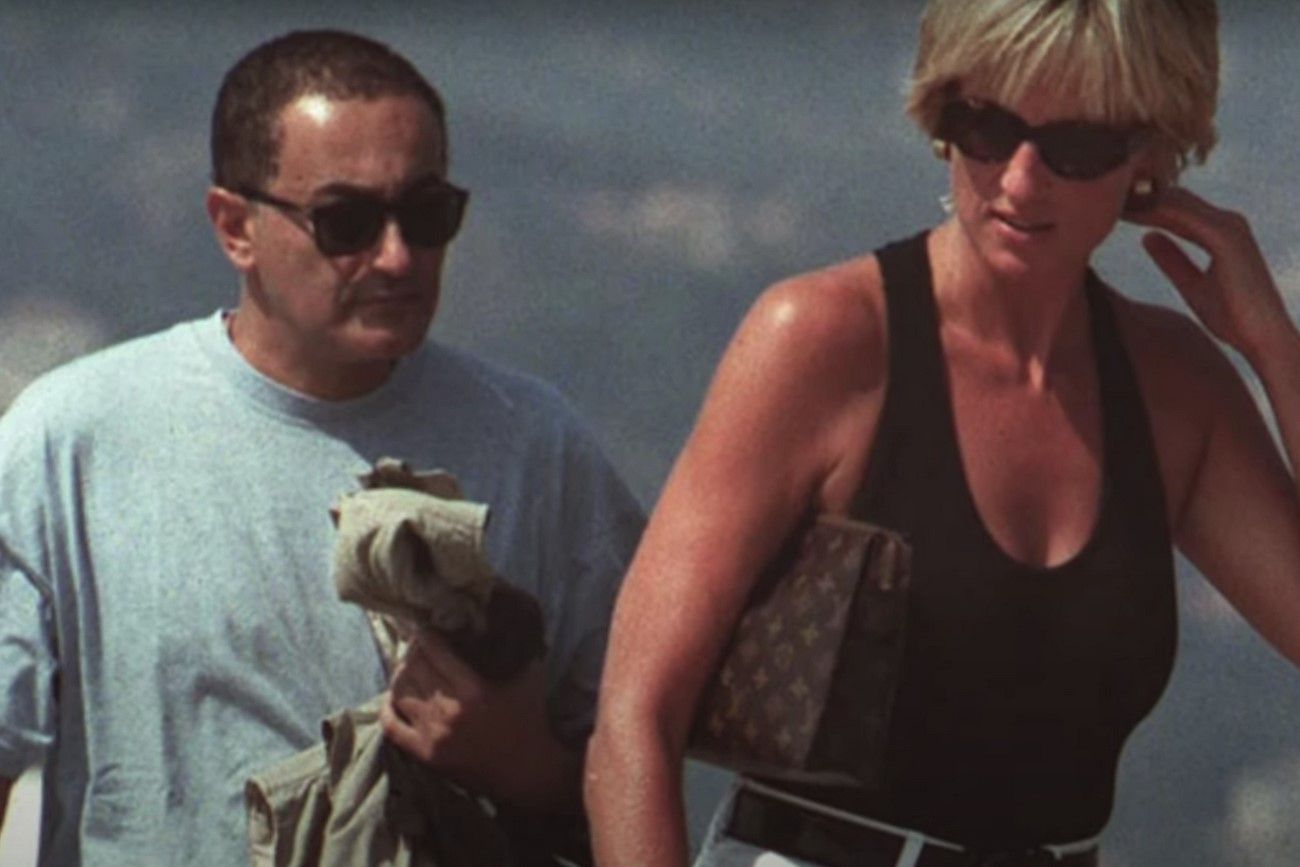 @Princess Diana's Wedding And Divorce: A Look Back 20 Years Later | TODAY/TODAY/YouTube.com
49. New meeting with Dodi, this time alone
Diana had a second meeting with Dodi on the same yacht, but this time without the children, shortly after their initial encounter. This became known to the press. Photos of the couple kissing on the yacht in Portofino, Italy, appeared in newspapers and became the most talked-about topic in society. Their relationship developed rapidly and became the center of attention for the British press.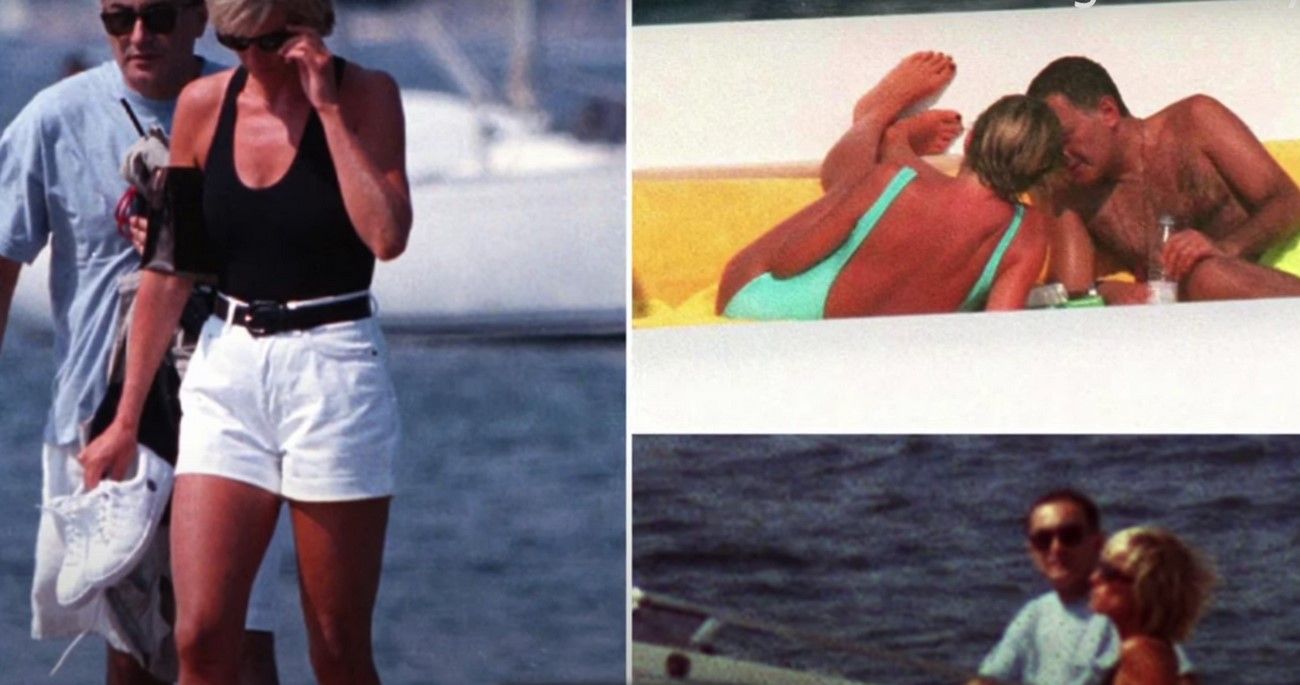 @Who has Princess Diana dated? Complete Boyfriends List/Dating History/YouTube.com
50. Engagement and fatal car accident
Dodi began showering Diana with gifts. According to the press, it was leading up to a proposal. They traveled to the most romantic place in the world, Paris, and stayed at the Ritz Hotel. The couple tried to keep this trip secret, but they were pursued by the press. Dodi planned to propose to Diana and had a specially crafted engagement ring made for her, which was later found in the apartment of the younger Al-Fayed. The ring had the inscription "Dis-moi Ou" ("Tell me Yes"). The receipt for the purchase of the "engagement ring" was dated August 30, 1997. Writer Martyn Gregory claims that Dodi intended to propose on that fateful night, but it was not meant to be. On August 31, 1997, while trying to escape the paparazzi, the couple entered a tunnel, and the driver lost control, resulting in a car crash. The couple tragically lost their lives.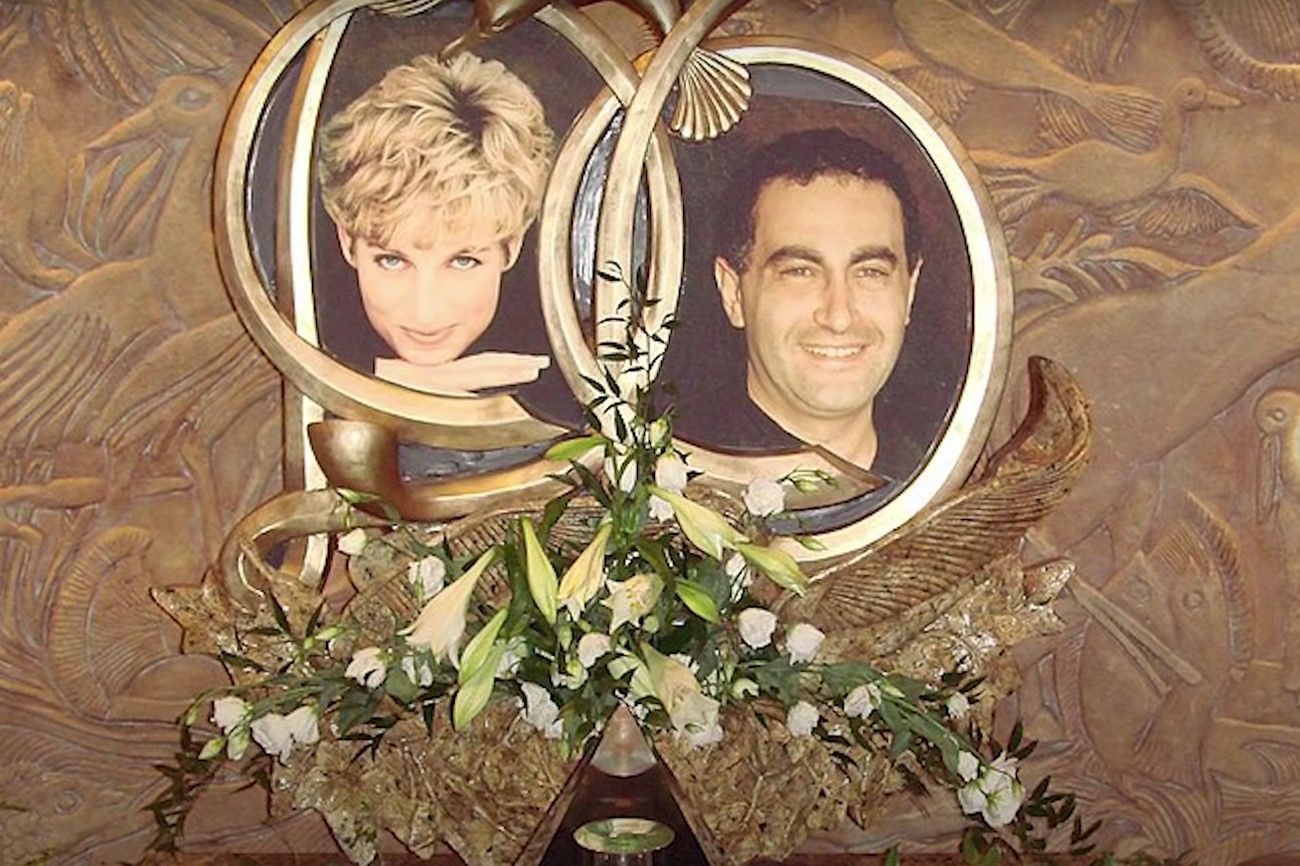 @The Untold Truth Of Dodi Fayed/Grunge/YouTube.com