Unveiling the Secret Lives of Will and Jada Smith: A Marriage or Mirage?
02 Nov 2023
People all over the world are amazed by Will Smith and Jada Pinkett Smith's announcement! Jada stated that they haven't actually lived together for over 7 years! However, they carefully pretended to be a couple so that no one would suspect anything. We found some incredible facts that have long indicated that Will and Jada are not together... The whole truth about their unusual relationship history is in our article!
Did Jada ruin Will Smith's first marriage?
The fateful meeting of Will Smith and Jada occurred in 1990 on the set of the series The Fresh Prince of Bel-Air, where the girl auditioned for the role of Lisa and did not pass the casting. Then the actor was married to Sheree Zampino, but Smith later said that he fell in love with Pinkett at first sight! It turns out that even then the actor was fickle in his love preferences.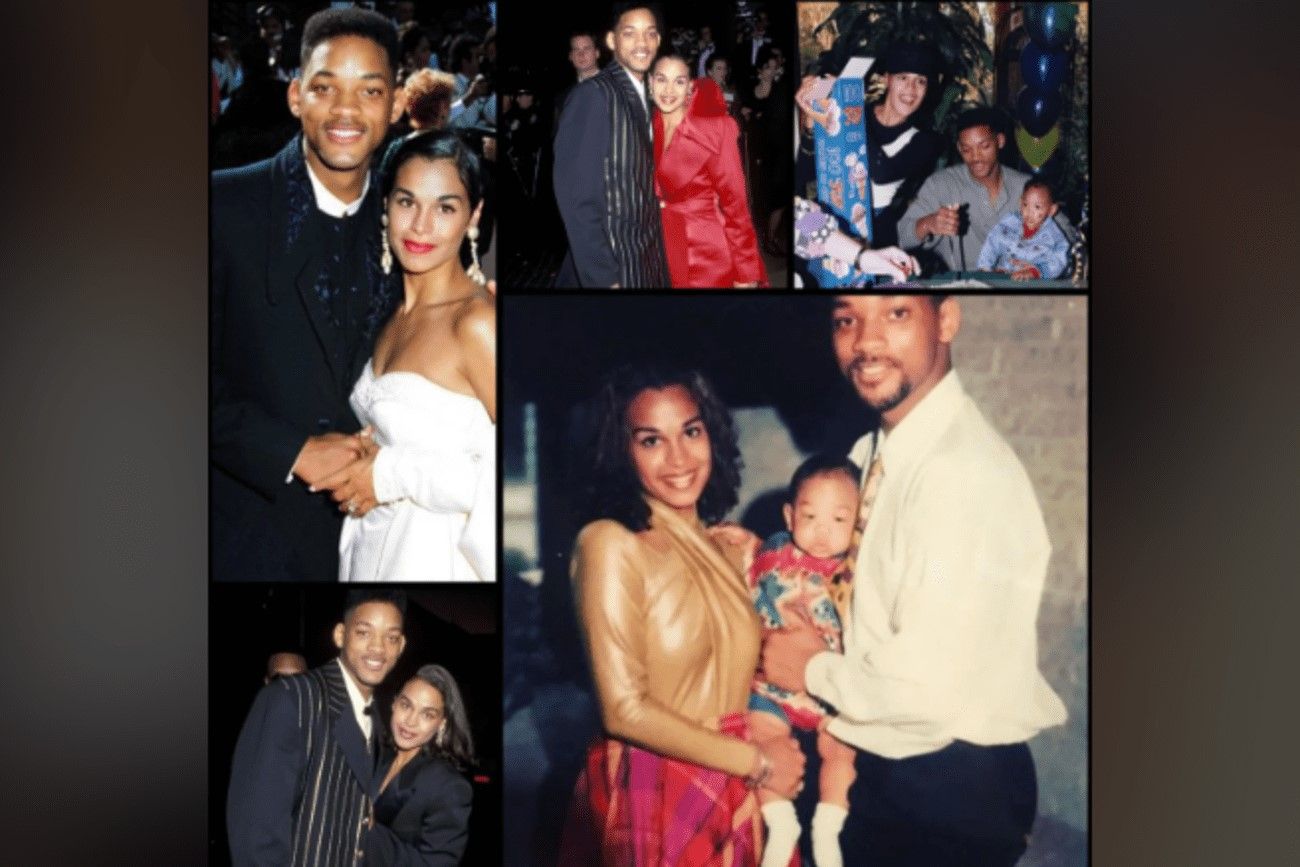 @TheThrowOverAndAway/Reddit.com
They were afraid of being judged, so they hid the relationship for several years
Over time, Will began divorce proceedings with his first wife and decided to call Jada to invite her on a date. After a positive response, their whirlwind romance began in 1995. However, until 1997, Will and Jada hid their relationship since the actor did not complete the divorce process. After the divorce, Will wrote his previous wife a check for $900,000 and promised to pay her $24,000 every month until their son came of age, IMDB writes.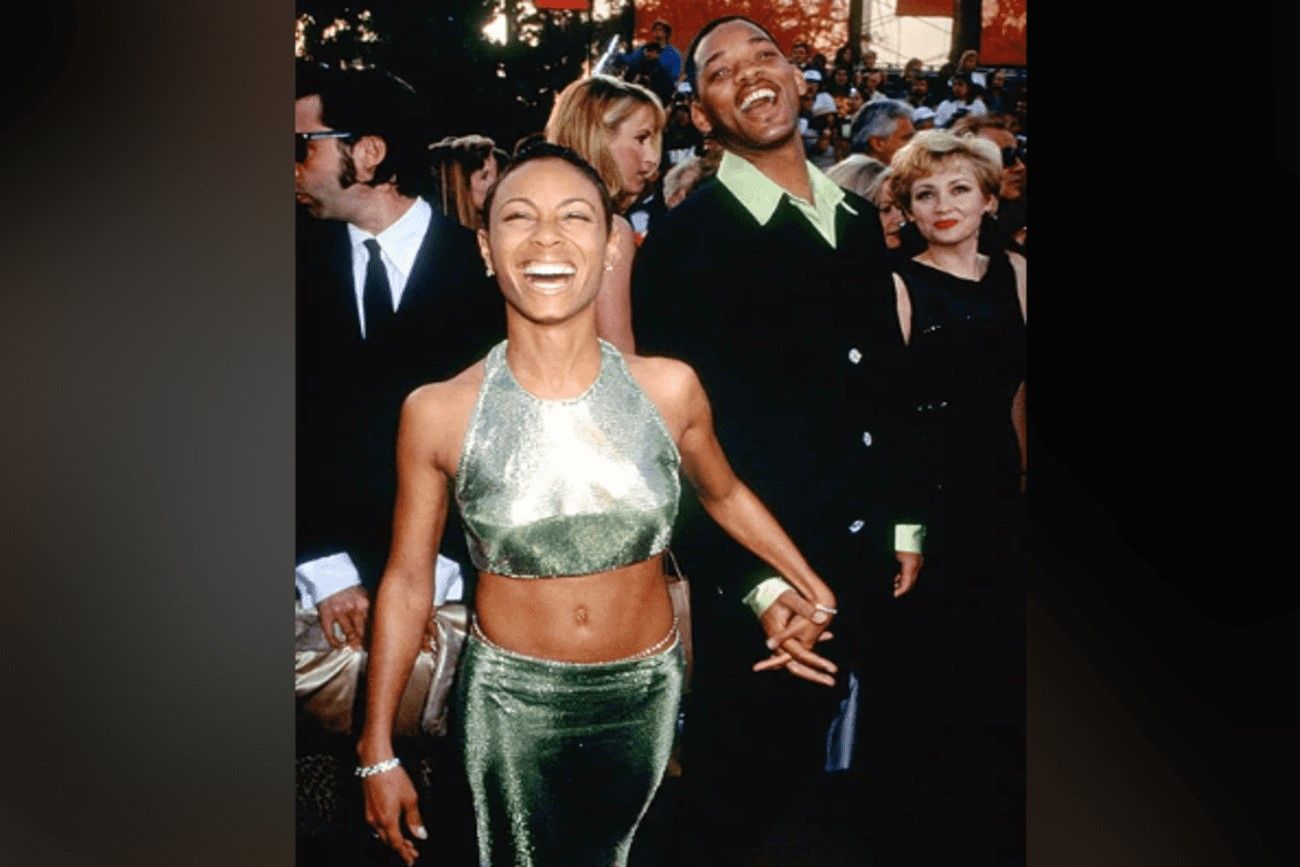 @ImagesOfNetwork/Reddit.com
Jada didn't actually want to marry Will!
In November 1996, Will proposed to Jada, and on December 31 the couple got married! But why such speed? It turns out that Jada was pregnant with their first son, Jaden, at the time. But even this did not make the actress want to marry Smith. She was initially against officialdom and the wedding, but her mother insisted that her daughter get married!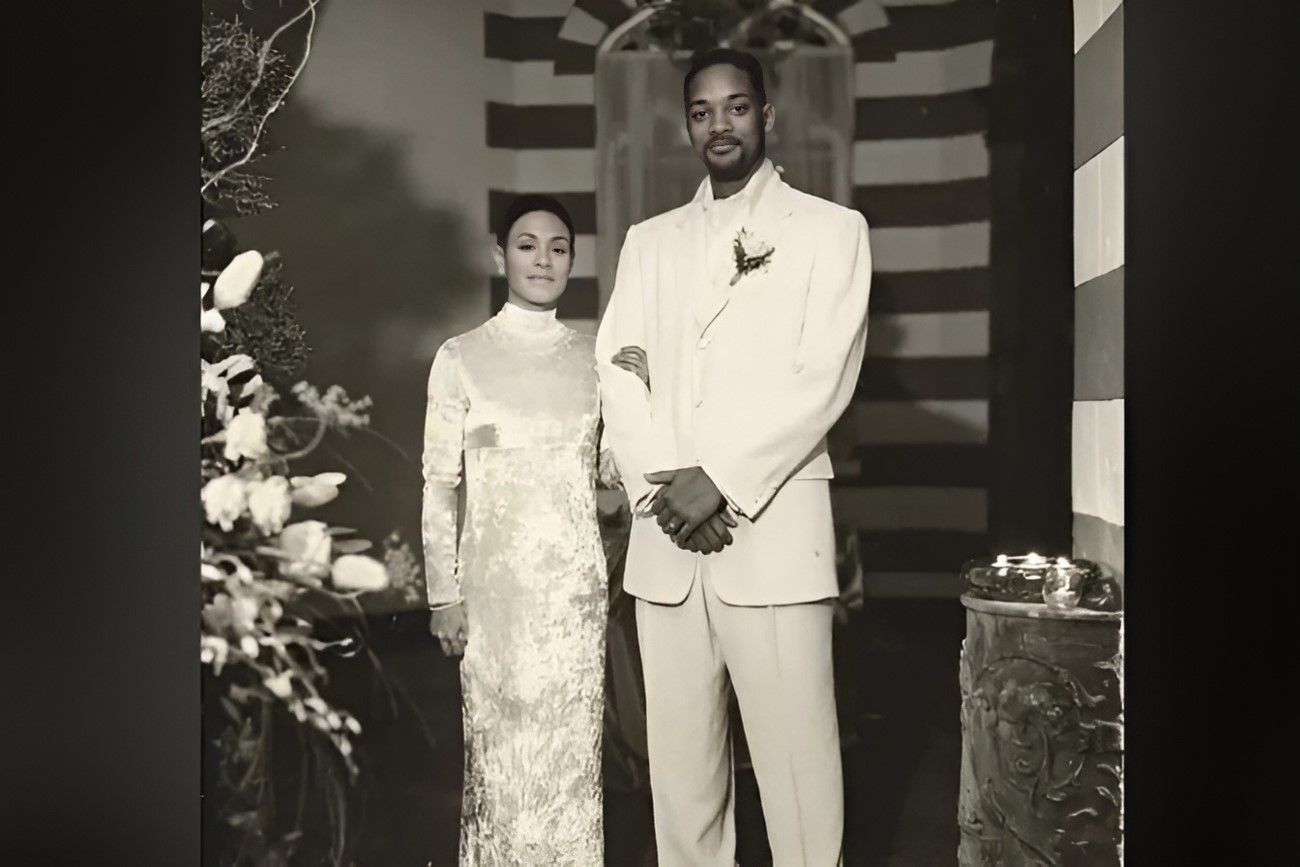 @moviecinemafan/Reddit.com
The wedding turned into a real test for Jada!
Despite the fact that for many people a wedding is one of the happiest days in their lives, Jada felt everything completely differently as Huffpost wrote (Oct 24, 2018). The wedding day was very difficult for her. Pregnancy, or rather a severe toxicosis, was to blame. According to the actress, she couldn't stand it mentally and even burst into tears during the wedding ceremony.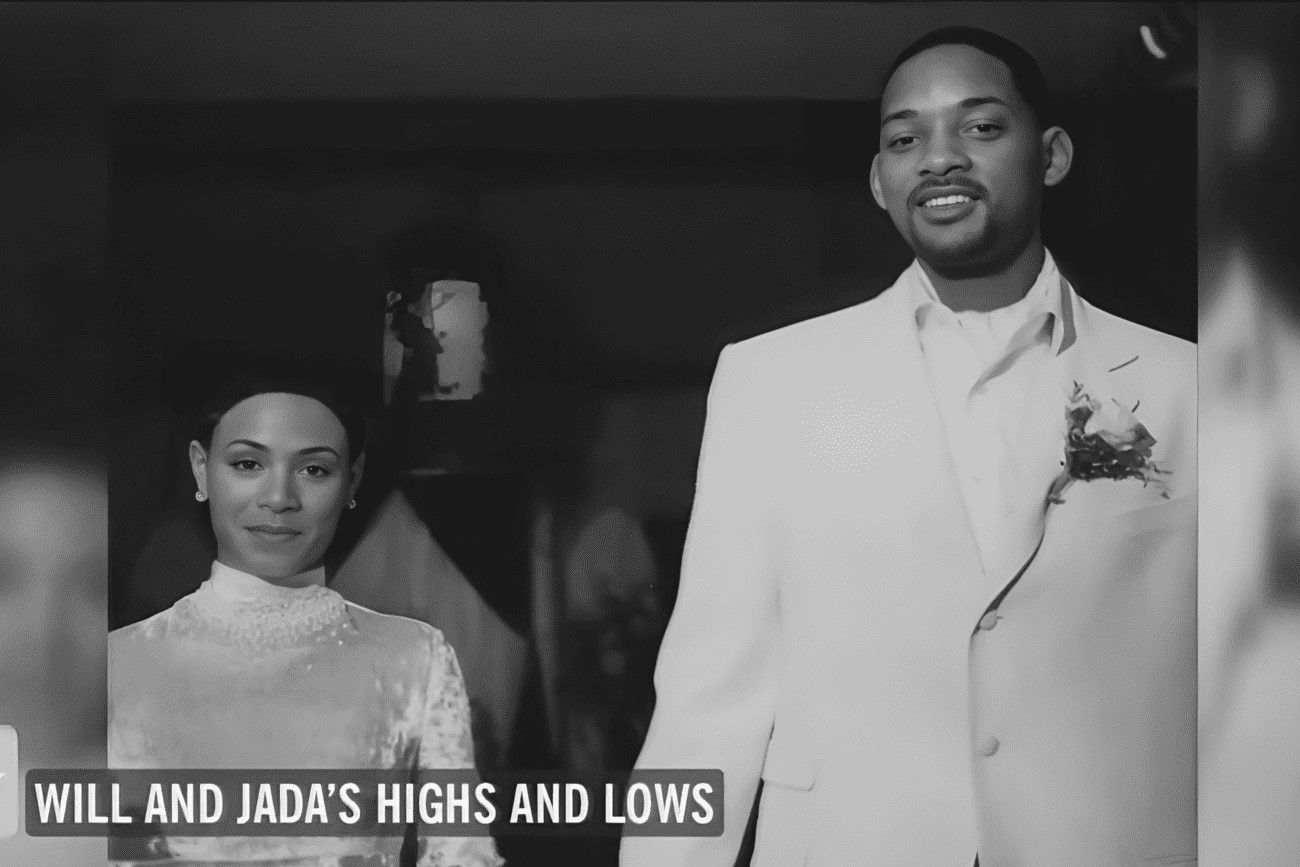 @Will Smith & Jada Pinkett Smith's Love Story/Access Hollywood/YouTube.com
Will and Jada's family grew rapidly
As you already understand, Will and Jada did not delay having children. On July 8, 1998, Will Smith and Jada Pinkett's first child, Jaden, was born, and soon Jada Pinkett Smith announced that she was pregnant again with Will's child. Their daughter Willow was born on October 31, 2000. Then the couple had no idea what difficulties they would face with children in the future!
@Will Smith & Jada Pinkett Smith's Love Story/Access Hollywood/YouTube.com
At first, it seemed that everything worked out perfectly for the couple!
Despite the birth of their children, Will and Jada continued to build successful careers in the film industry. In 2001, they starred together in the sports drama Ali, which was nominated for an Oscar. In 2004, Will and Jada co-wrote the TV series All of Us script and opened a foundation to help young people. It seemed that everything was going according to plan for the couple, but soon the plan failed…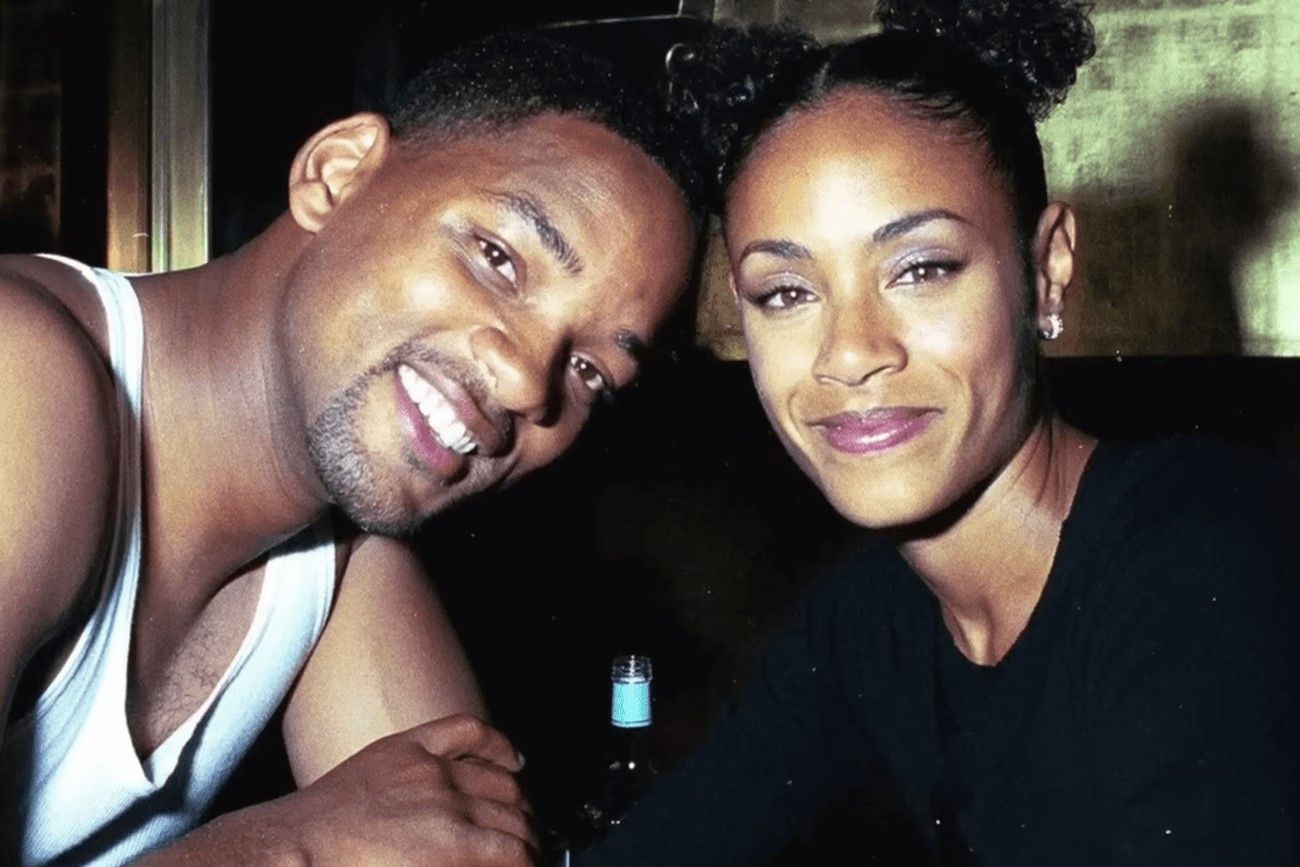 @We're Not Surprised Will Smith & Jada Pinkett Are Separated 🚩/RRG/YouTube.com
Will Smith remembers Jada cursing him in front of guests at a party
It turns out that at the beginning of their relationship, Jada and Will faced a misunderstanding. In a candid interview with Red Table Talk, Smith once talked about how Jada Pinkett once told him to "shut up" during a party with over 20 guests. An upset Smith asked to speak to Jada alone after the incident and has since banned Jada from using profanity if she wants to be with him.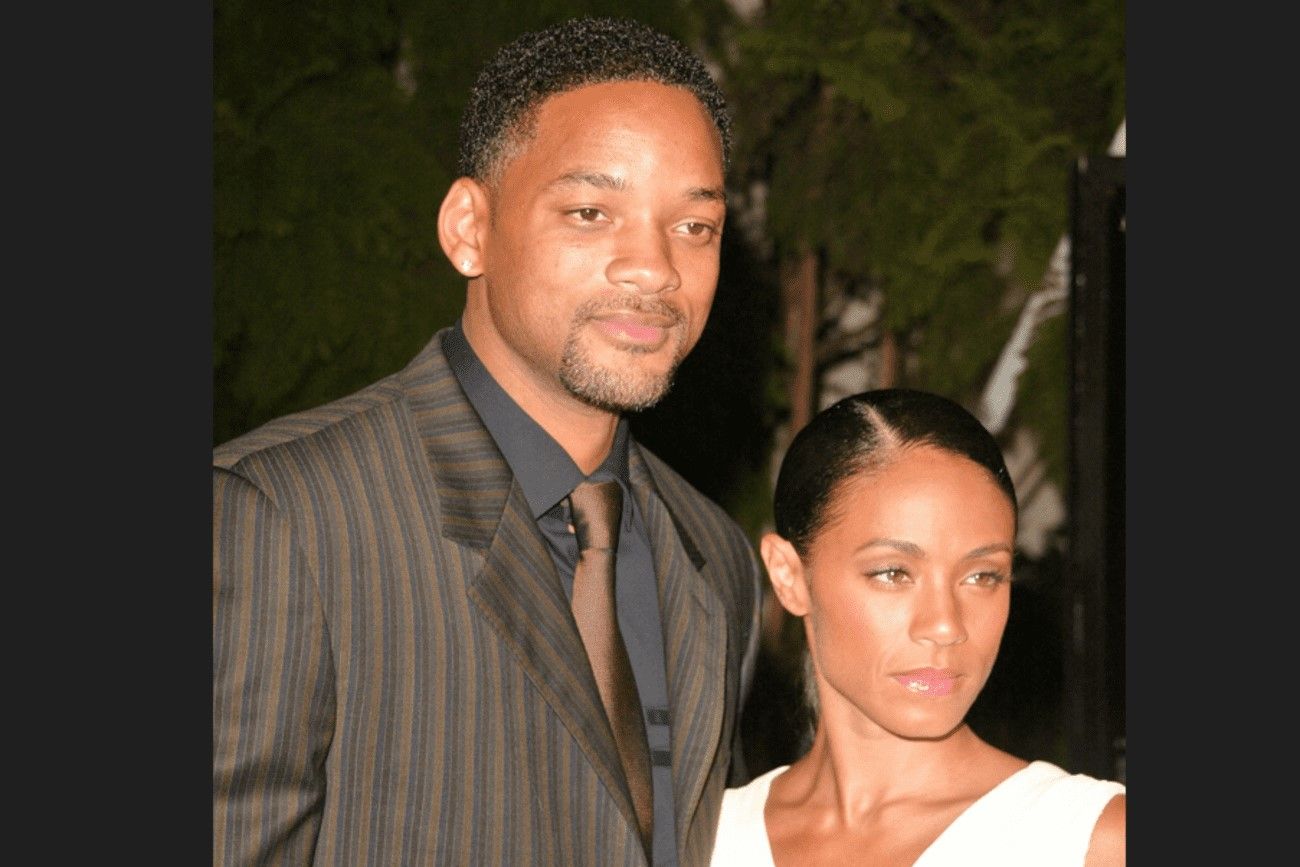 Overall, the couple seemed to be doing great!
Looking at the Smith family from the outside, one could only envy them! Just look at these happy faces! The couple and their children often spent time together. They traveled and attended various events and film premieres together. It seemed that this would go on forever, but this is far from the true.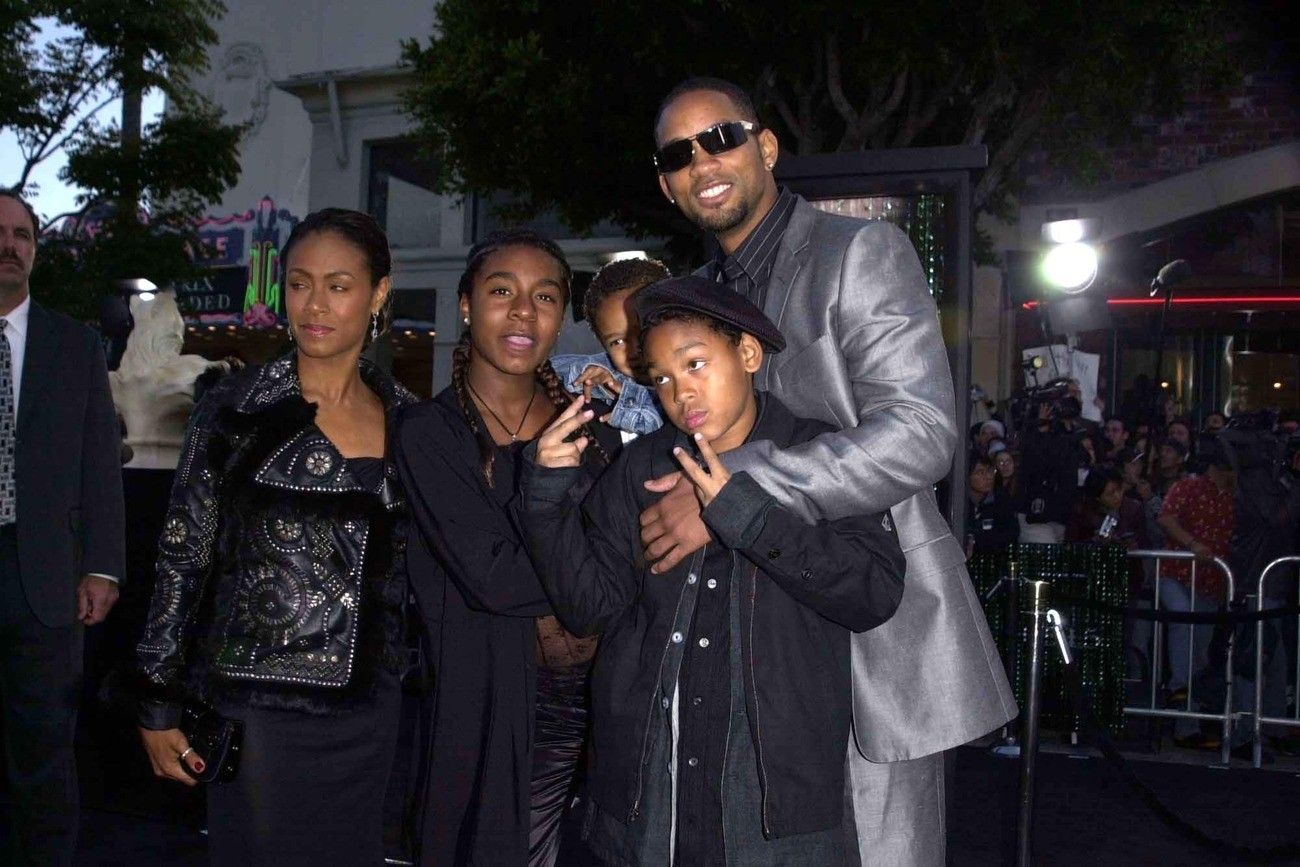 Will supported Jada in the most difficult moments
Usmagazine wrote that in an interview, Jada openly admitted that she had depression and even suicidal thoughts! It turned out that the popularity that fell upon the girl did not make her happy, but on the contrary, caused an unexpected reaction. But thank God, everything worked out and Jada found the strength to cope with it together with Will.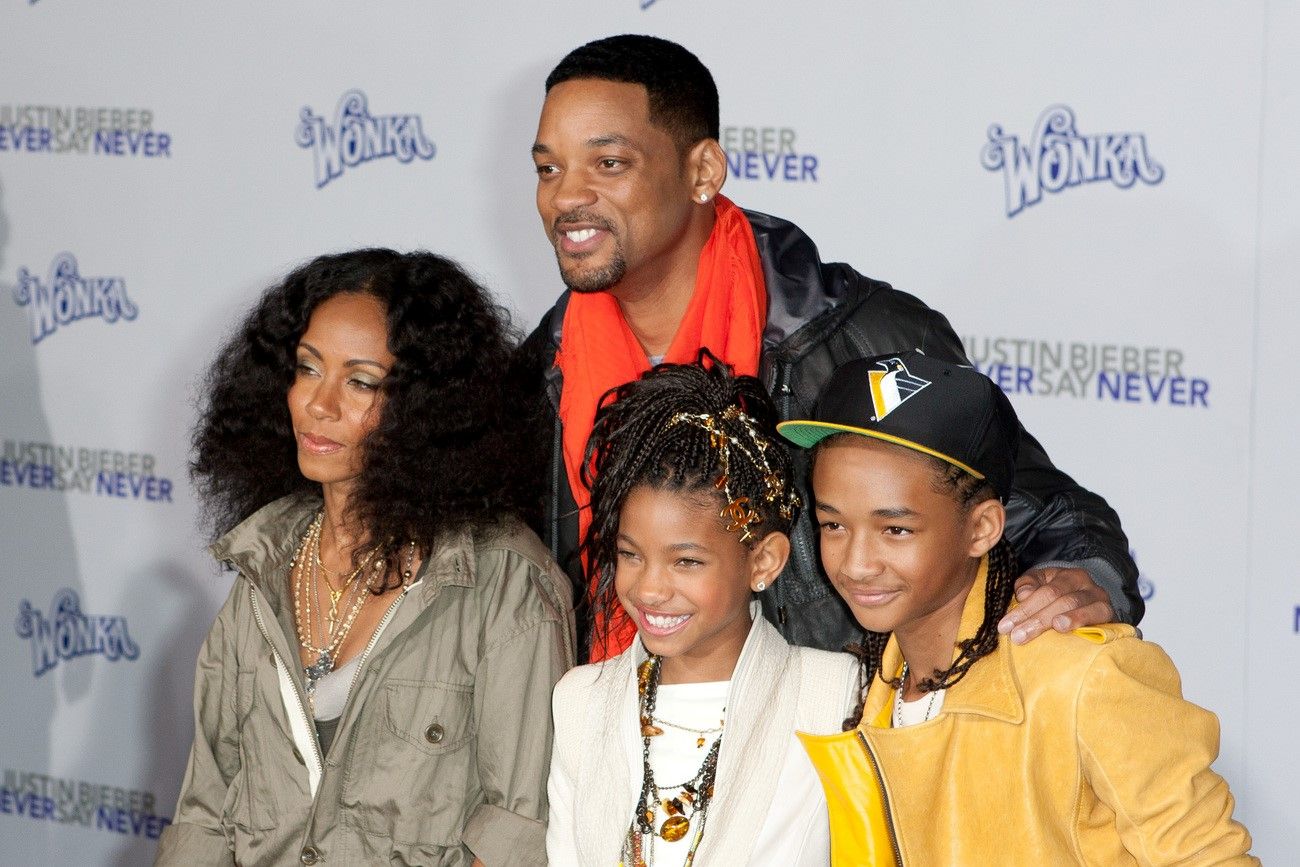 Over time, controversial articles began to appear in the media more and more often…
Constant rumors about Will and Jada's infidelities and divorce - that's what celebrity magazines began to fill in the mid-2000s. Is there really trouble in the Smith family? Naturally, the interest of the audience was fueled by such rumors, but the couple continued to smile sweetly and no one even mentioned the divorce.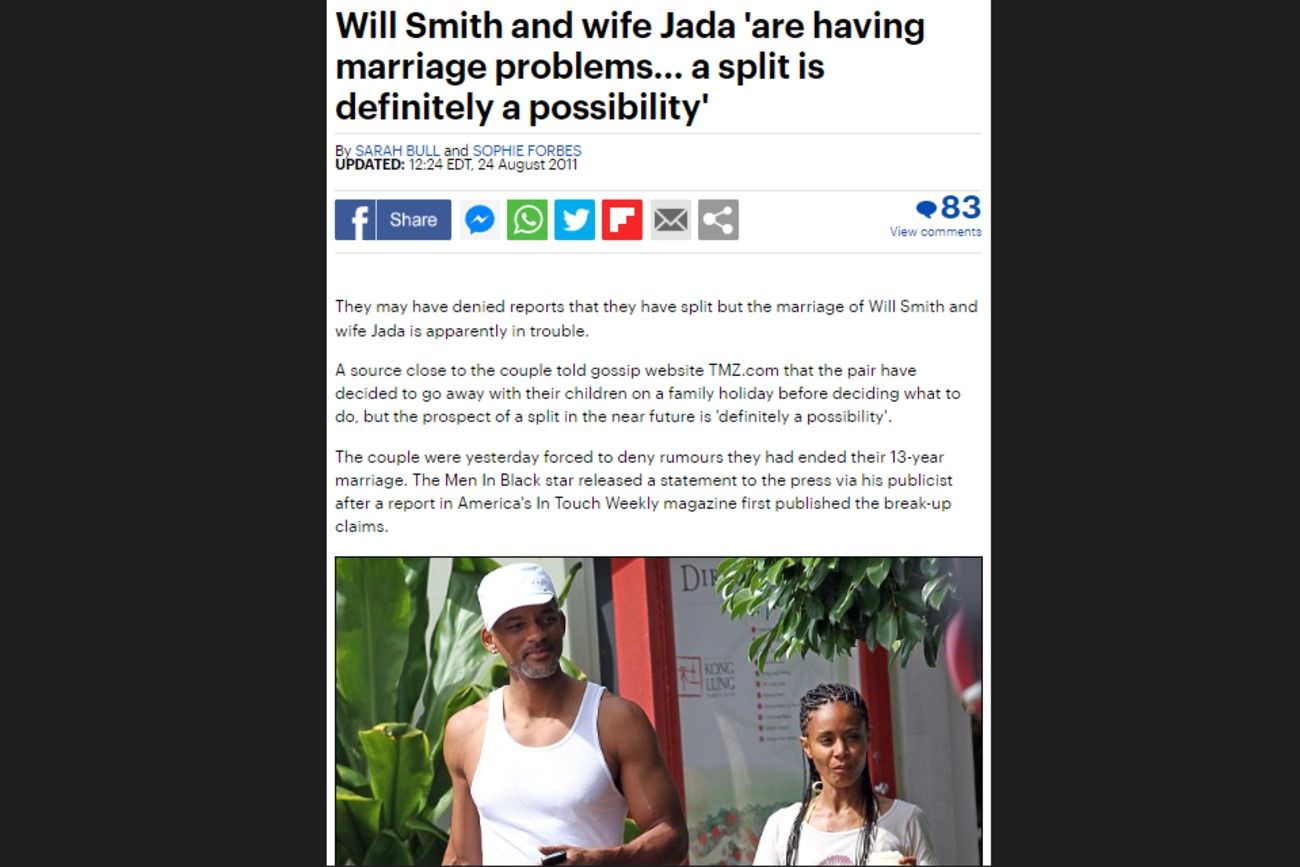 @Dailymail/24 August 2011
There were rumors that the couple was practicing an open relationship!
However, the rumors did not subside. In 2005, the tabloids began to increasingly spread information that Will Smith and Jada Pinkett were practicing an open relationship and there was a reason for this. It turns out that in an interview with The Daily Mail, Will directly said that he and Jada can get close to other people because you can't avoid what is natural.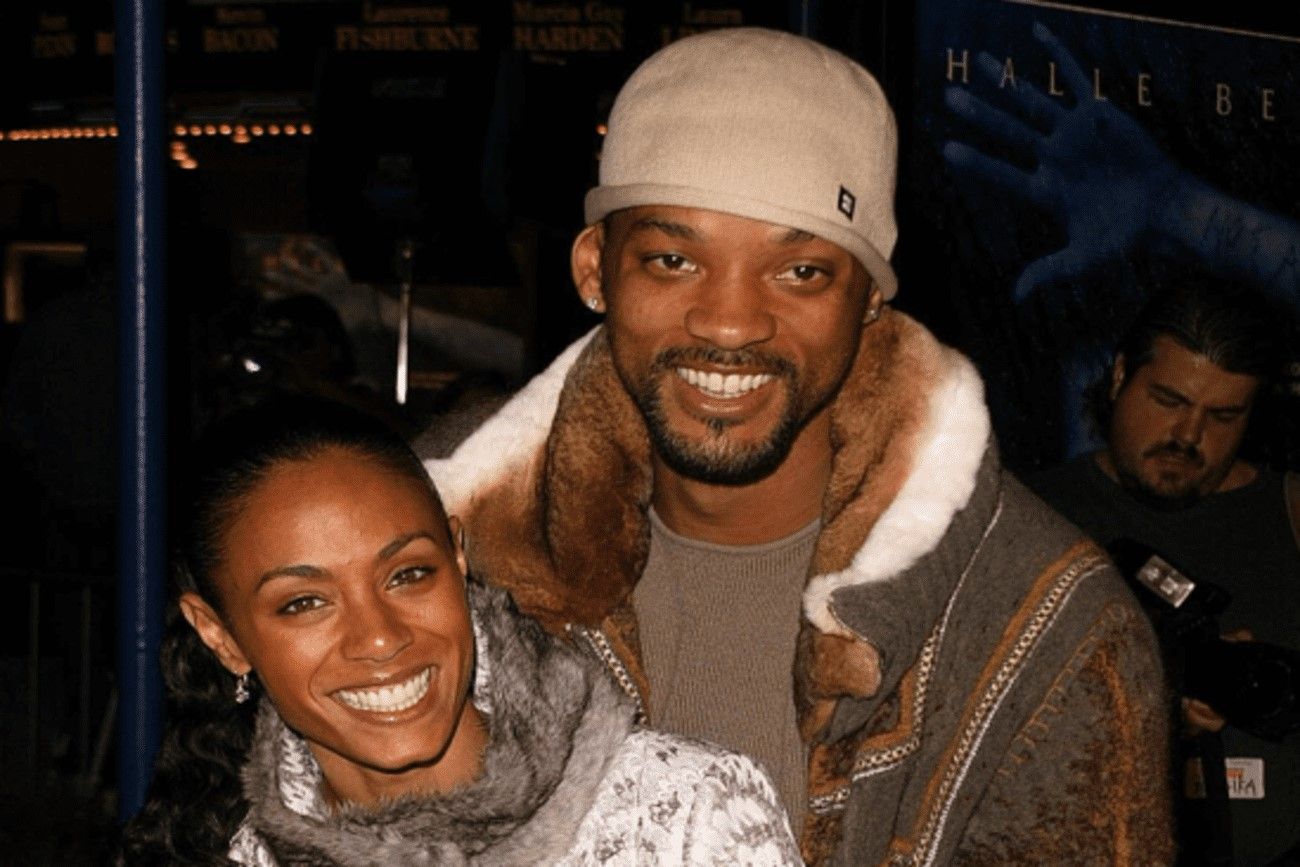 Suddenly, Will fell in love with his work colleague!
Back in the early 2000s, the press began to write that not everything was going smoothly in the marriage of Will and Jada, but then there was no concrete evidence of this. However, it is not for nothing that they say that there is no smoke without fire! The Guardian later wrote that Will was crazy about his Hitch co-star Eva Mendes in 2005. He described her as very attractive and 'freaking gorgeous' – Dailymail wrote (08 February 2005).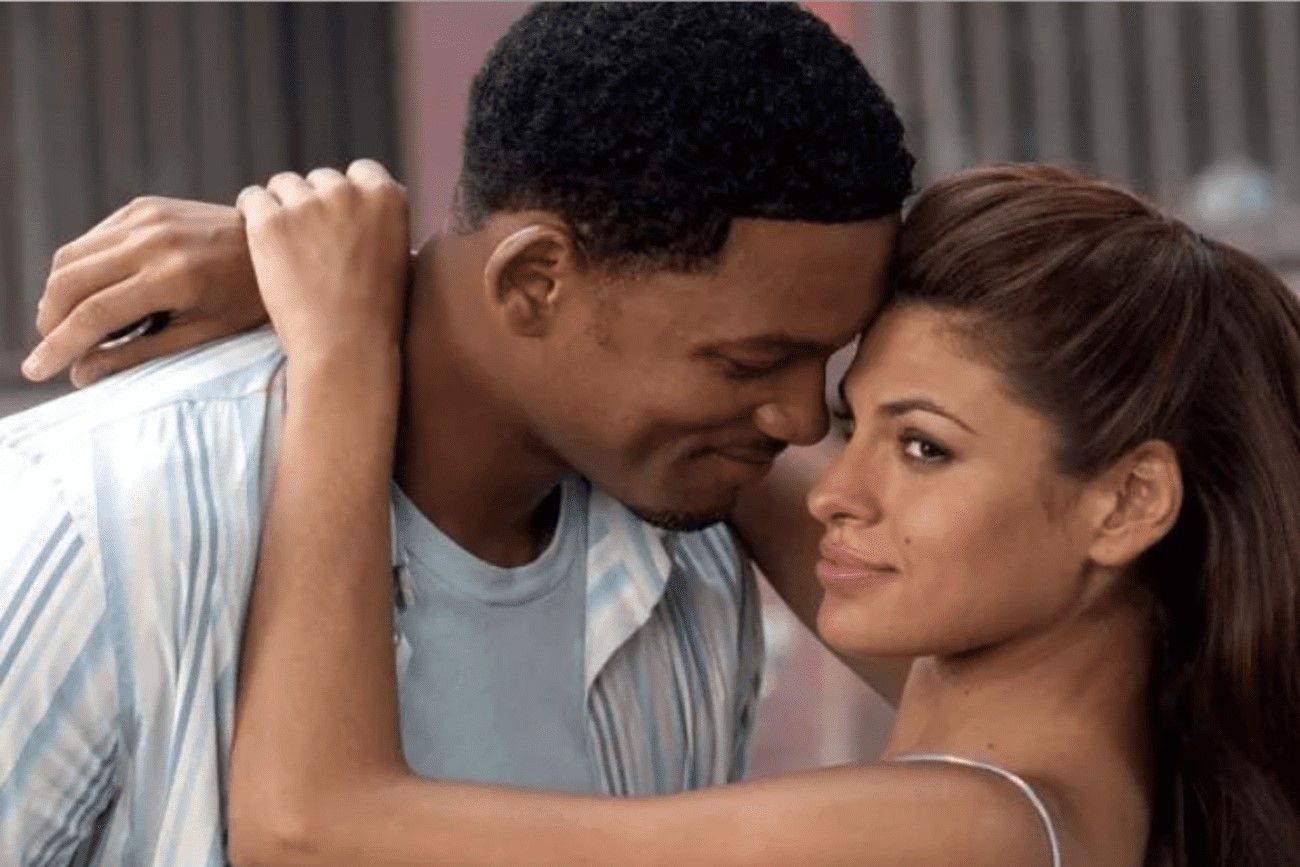 @polyhymnias/Reddit.com
Jada was also suspected of adultery…
Jada was not considered a saint either! In 2011, InTouch magazine made a high-profile article that Jada stole JLo's husband! They wrote that Will Smith's wife was allegedly dating American performer Marc Anthony, whom she met on the set of Hawthorne. Representatives for Jada later commented that her affair with Marc Anthony was not true. But whether this is actually true is difficult to say.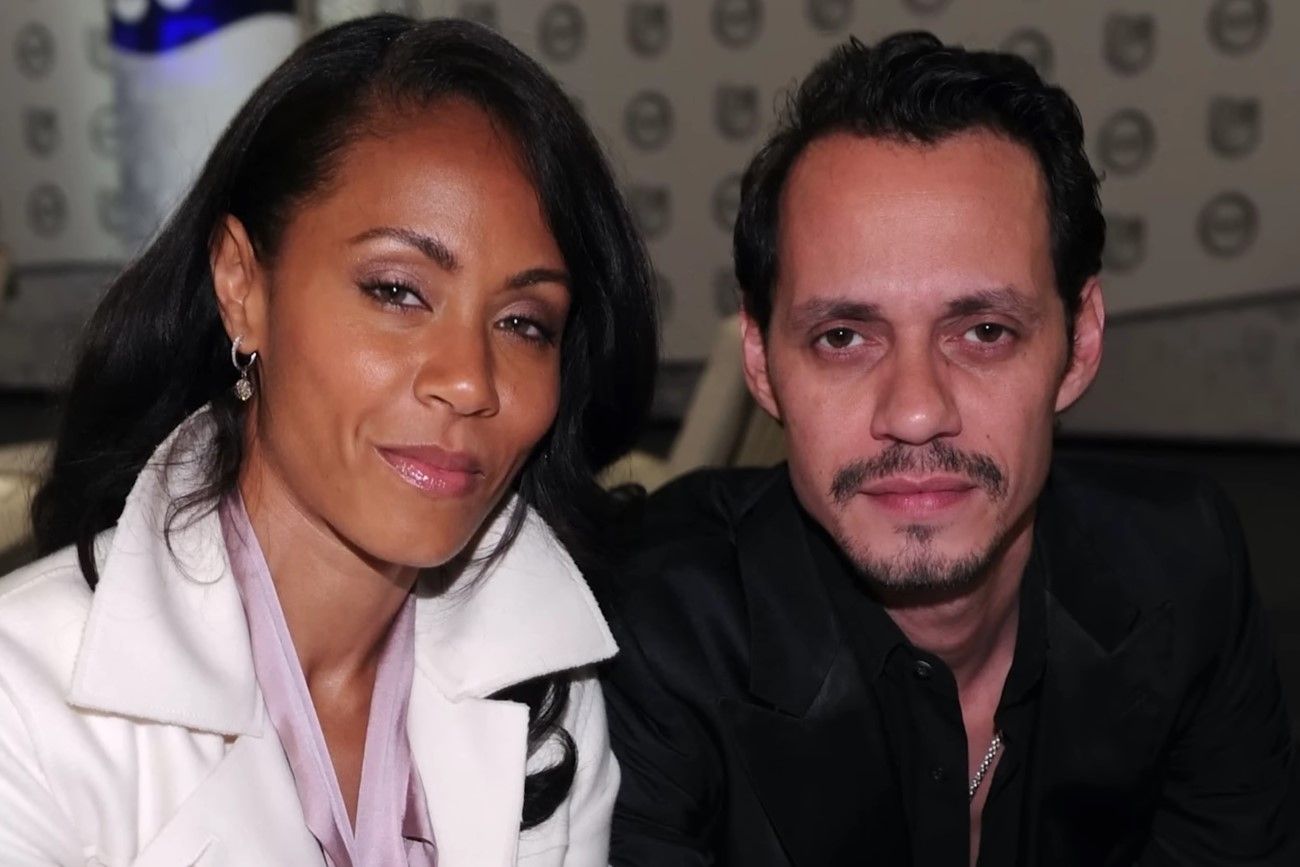 @Marc Anthony Reveals How Jada Covered Up Their Cheating/Just In/YouTube.com
The couple actively denied divorce rumors
Despite all the rumors and speculation from others, Will and Jada continued to appear together at events. They held each other's hands tightly and smiled. It seemed that everything was perfect for them and all the rumors were speculations of their enemies. Moreover, commenting on the latest divorce rumors, Jada said that she and Will always try to discuss all pressing issues.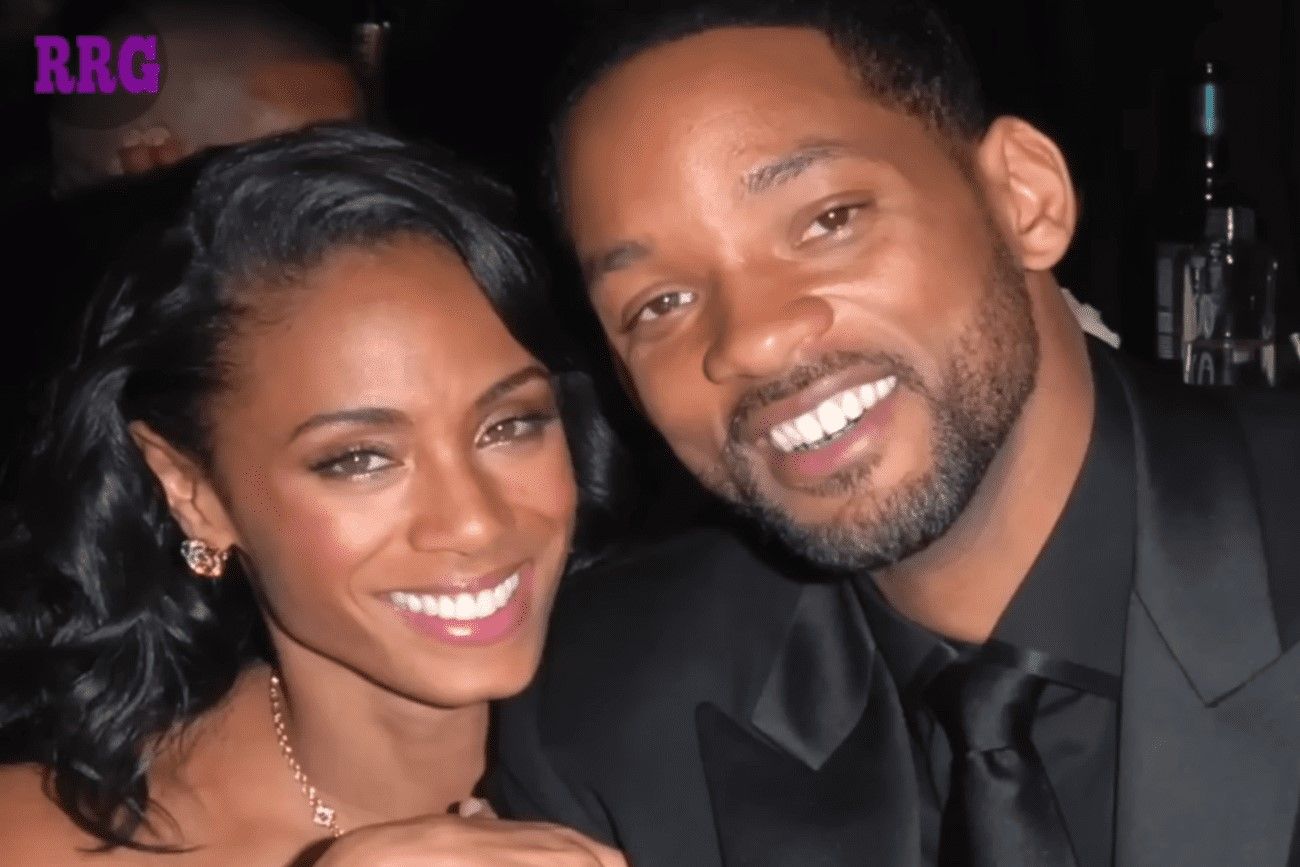 @We're Not Surprised Will Smith & Jada Pinkett Are Separated 🚩/RRG/YouTube.com
The couple called their marriage a business plan!
In 2010, during an interview with Oprah Winfrey, the couple unexpectedly called their marriage a business plan. Will then explained that if you don't have an important reason for being in a relationship, a goal you're going for, or a plan for what you want to do, you can get lost along the way. Jada then said that she and Will complement each other. Well, it sounded good, so the gossip about the couple's divorce died down again, but not for long.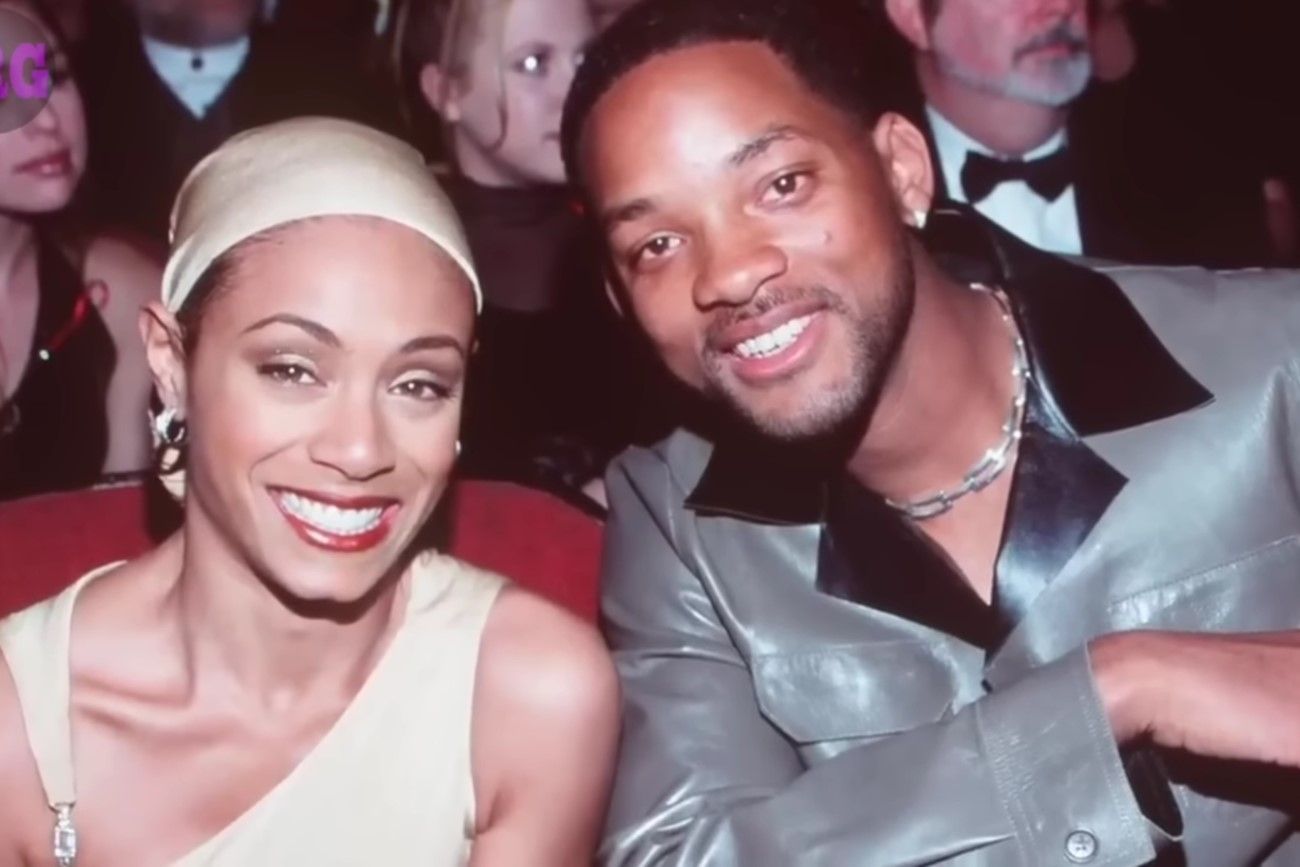 @We're Not Surprised Will Smith & Jada Pinkett Are Separated 🚩/RRG/YouTube.com
Complete freedom in relationships
In 2013, when the couple celebrated their 15th marriage anniversary, Jada Pinkett shared that there complete freedom in their relationship. However, the public again considered these words to be a kind of recognition by Jada that she and Will Smith have an open relationship. The actress hastened to reassure curious people and assured them that she meant that she and Will could do whatever they wanted because they trusted each other, and not because they had someone on the side.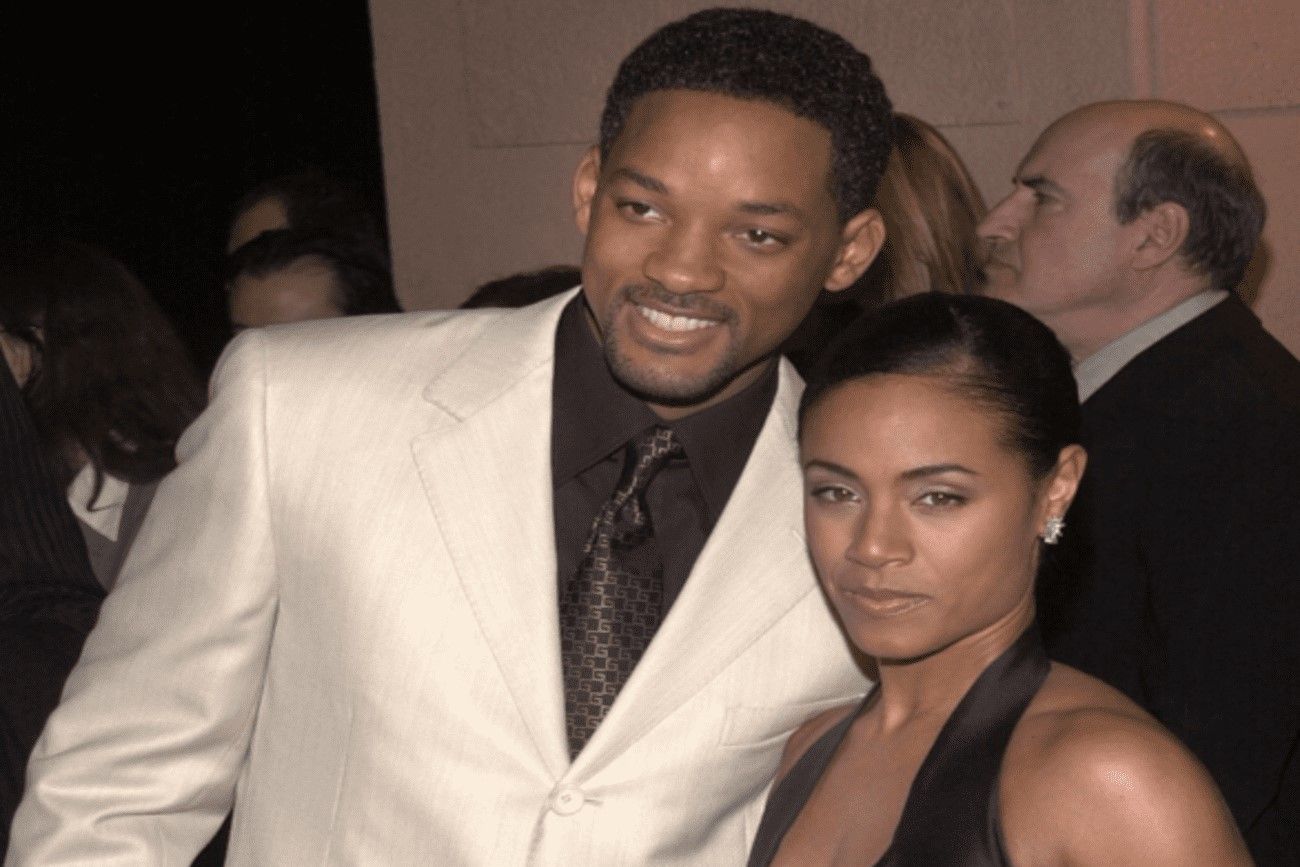 Amazing Details about Will and Jada Smith's Orientation
This is a real shock! Transgender actress Alexis Arquette once stated on her social media page that Will and Jada Smith are gay. According to Arquette, their marriage was arranged, and the actor's first wife, Sheree Zampino, allegedly divorced Will because of his addiction to guys. How do you like these details?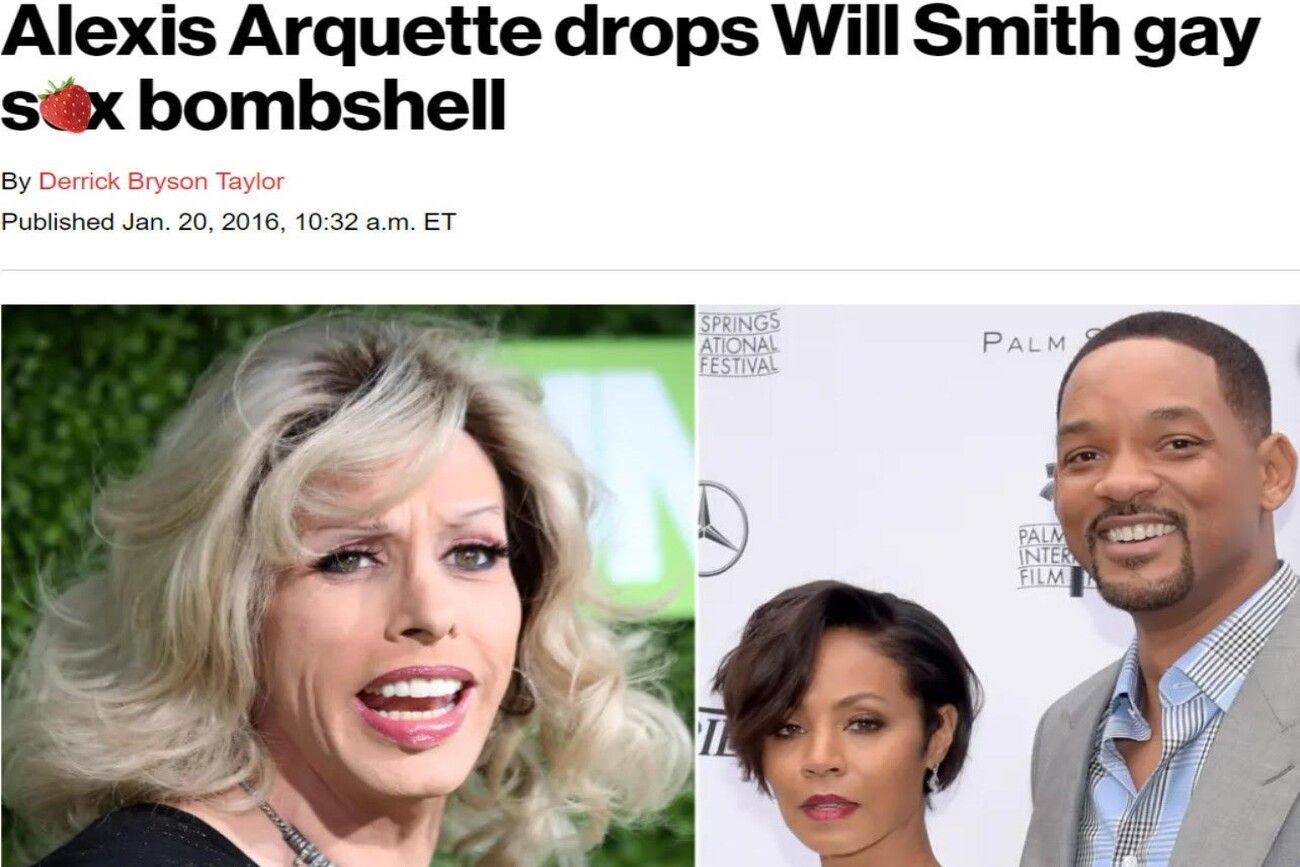 @pagesix/ Jan. 20, 2016
Jada told the whole truth about her and Will's intimate preferences
Later, the Daily Mail wrote that Jada commented on rumors about their gayness. According to the actress, this is not true. Moreover, the stars denied other rumors that had been circulating about their couple for years. They said that Jada's and Will's marriage is fake, and even that they exchange partners with other couples for intimate relationships! None of these rumors were confirmed by the actress.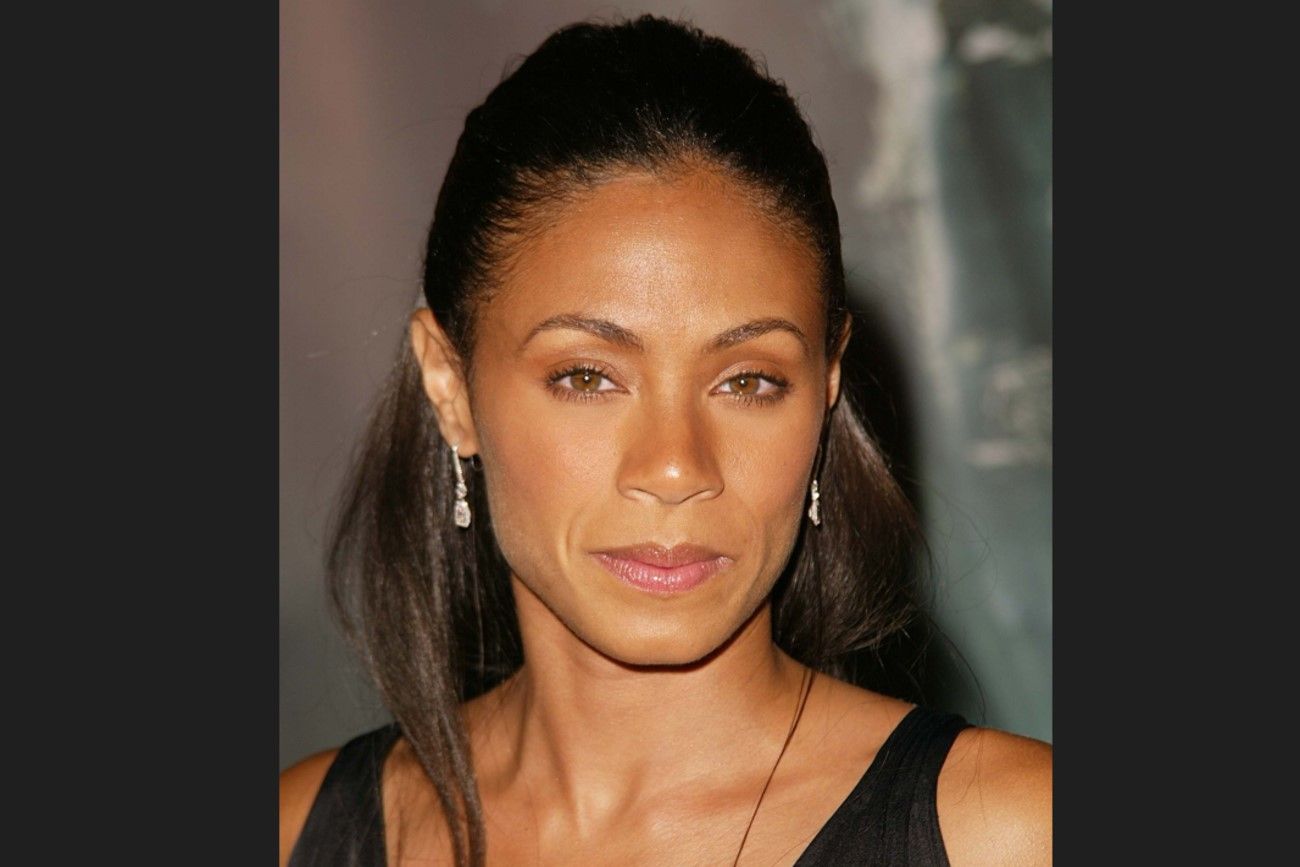 In fact, Will and Jada enjoyed each other several times a day
While people around were spreading gossip about this couple, they were doing more pleasant things at that time. On the eve of the release of his autobiography "Will", Smith admitted that in the relationship he tried to satisfy his lover, and therefore they had intimacy several times a day - People writes (November 9, 2021 ). These are such bold confessions!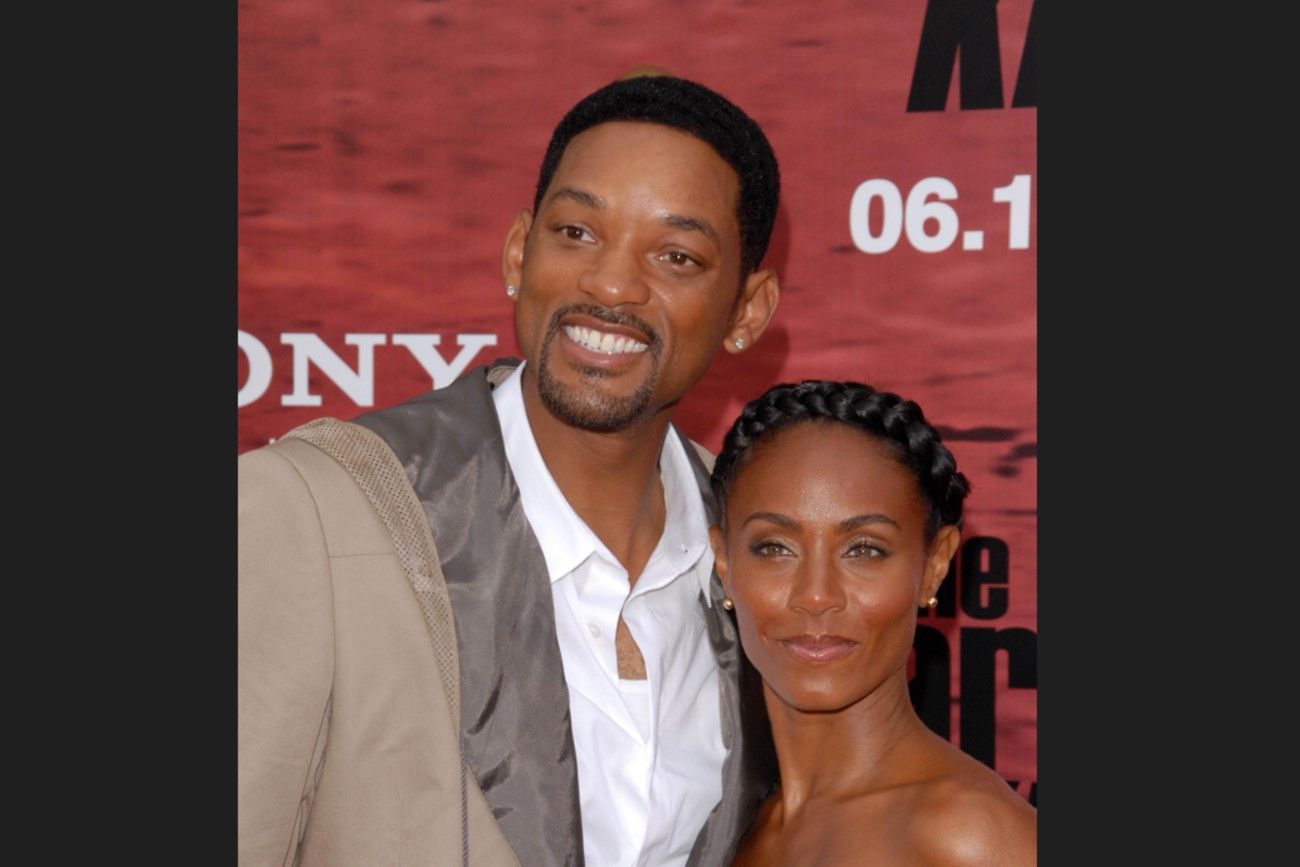 Will and Jada continued to show a picture of a happy family
Will and Jada continued to give sweet interviews about how love and mutual understanding reign in their family. The couple had a million fans around the world who had no idea what passions were actually going on behind closed doors...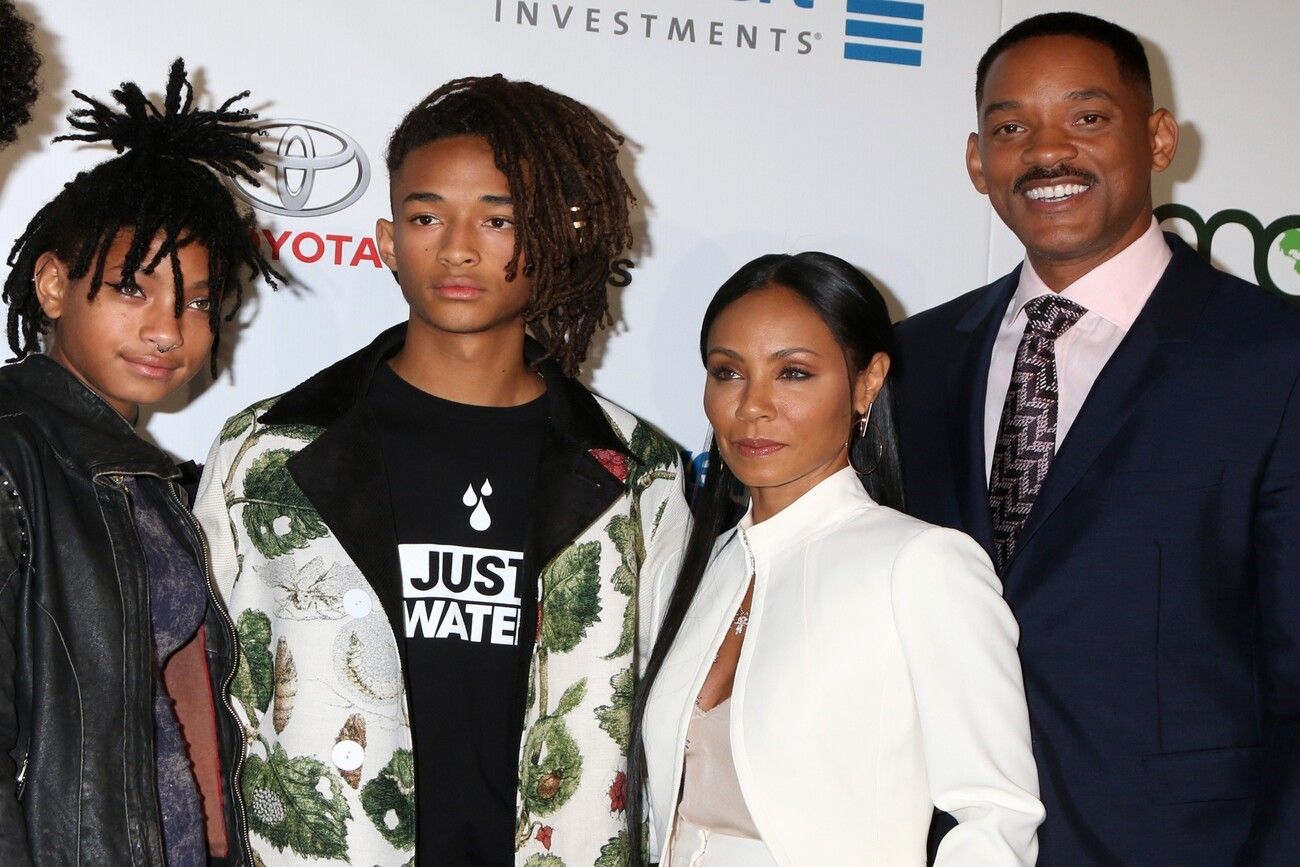 Was Will telling a lie?
As you can see, the couple, like any family, had many positive and difficult moments. However, despite all the rumors and scandalous articles in the media, the stars continued to be a family or create such an illusion... In 2015 amid further rumors of divorce, Will promised everyone that if he was going to divorce his queen, he would definitely say so himself. However, in reality, everything turned out differently…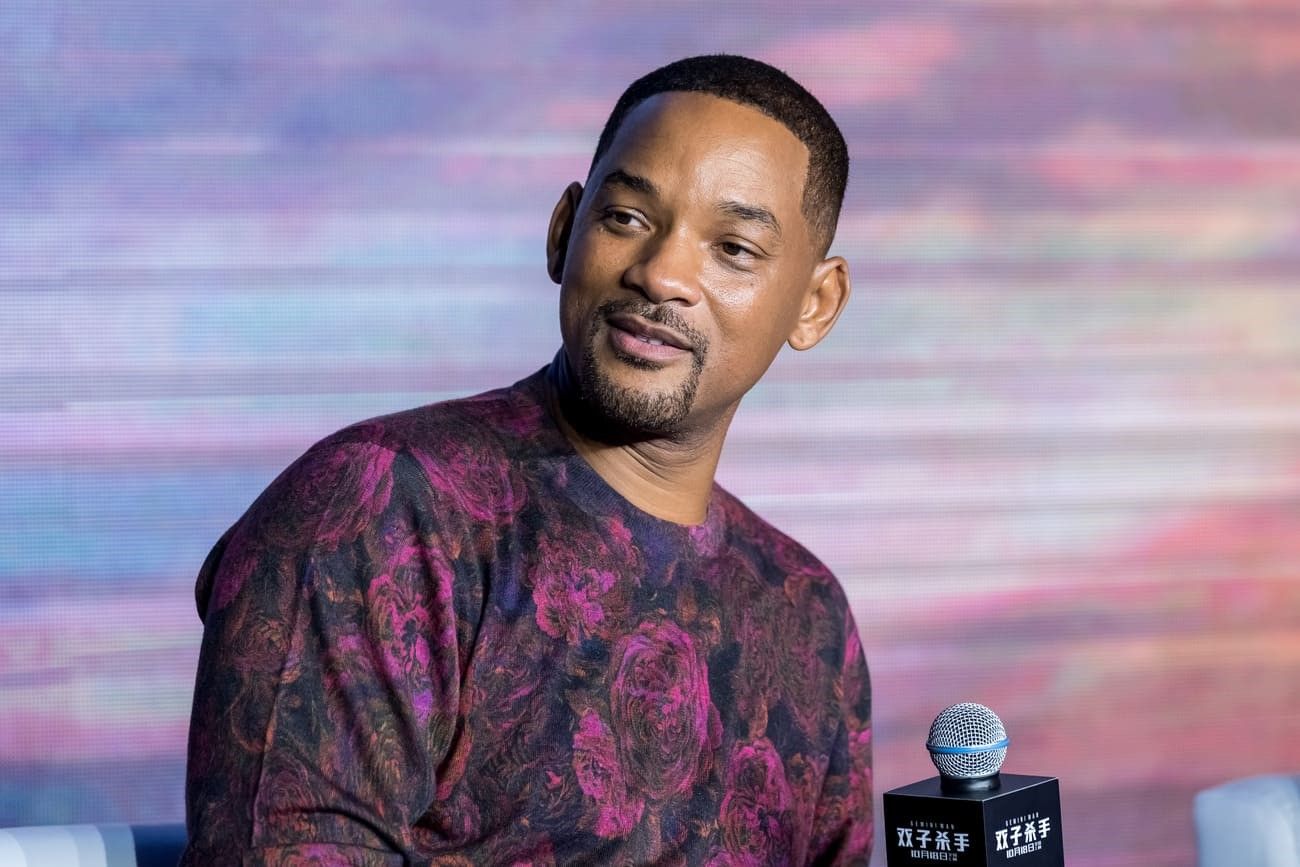 Fatal 2016
Either the press wrote that Will and Jada were an almost perfect family, or they wrote that they were on the verge of divorce. It was not clear what to believe! However, now the shocking truth has emerged - since 2016, the couple, according to Jada, are no longer in a relationship, although they have not officially divorced. And now the most interesting thing - what actually led to the couple's separation?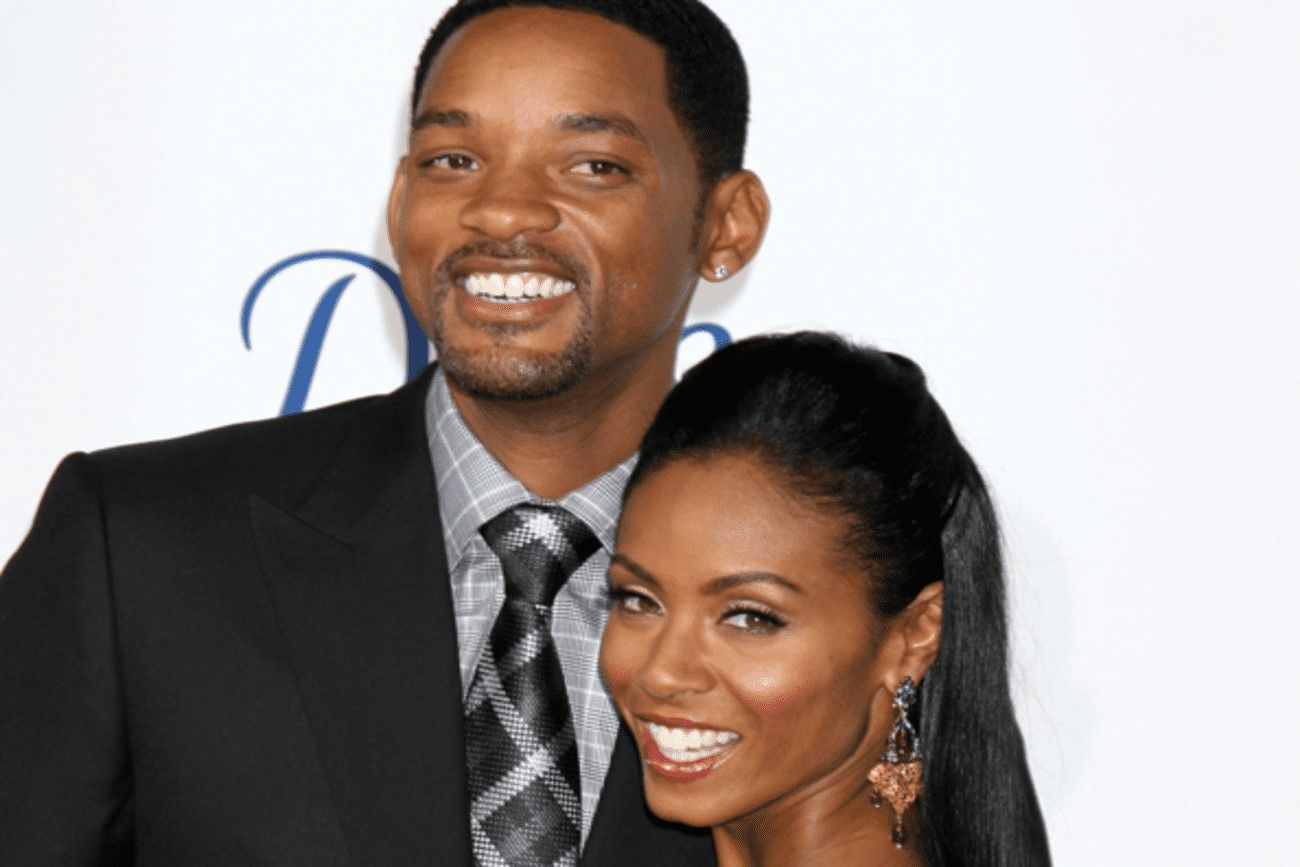 A party after which they parted for a long time
It turns out that for the first time, Will and Jada were on the verge of breaking up 15 years into their marriage. It's hard to believe, but the party that Will threw in honor of Jada's 40th birthday was to blame for everything. However, the birthday girl was not happy with the party and, declared that it was "a ridiculous display" of her husband Will's "own ego". As a result, this unsuccessful party became a "turning point" in Will and Jada's relationship, Dailymail writes (8 April 2022).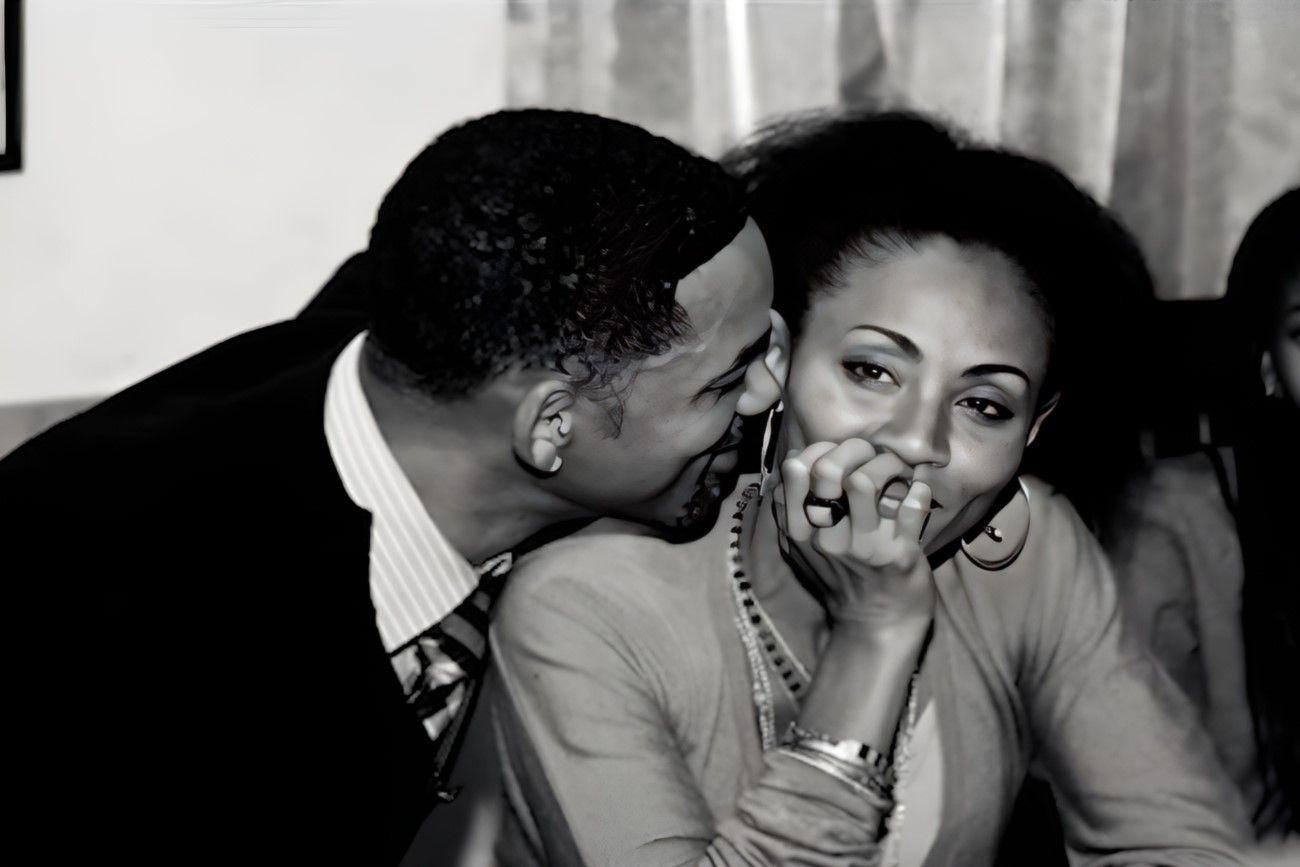 @Will Smith reveals the three years he spent organising wife Jada's 40th birthday party/jimmy 2030/YouTube.com
Will's efforts were in vain
The couple then had a serious quarrel. Will was very upset because according to Daily Mail, he had been carefully planning this party for three years. He even made a documentary about his wife's family and invited singer Mary J. Blige to perform after the gala dinner. But his efforts were not appreciated! As a result, Smith announced that he was leaving and stopping trying to make Jada happy.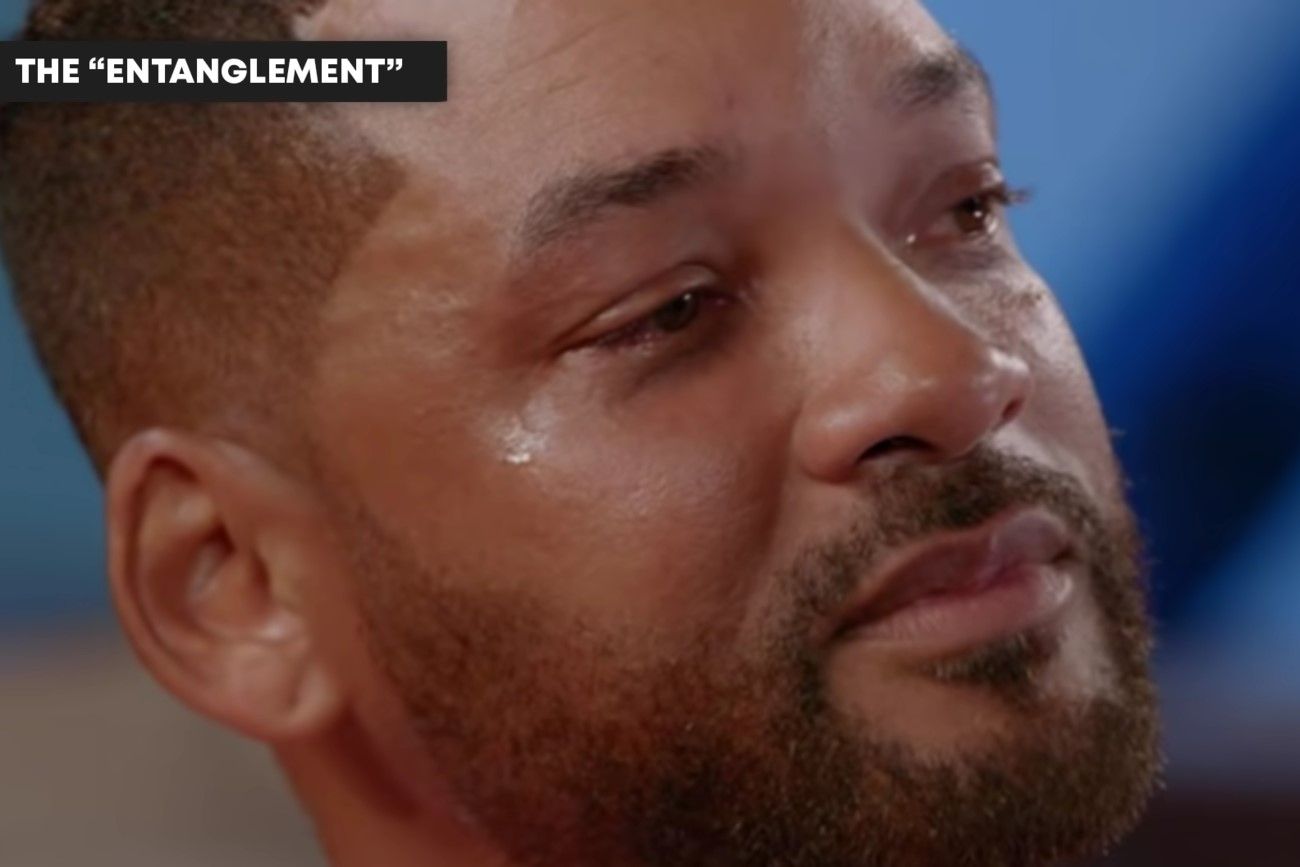 @7 Times Jada Embarrassed Will Smith/Hip Hop Content /YouTube.com
The actor walked on the wild side!
The actor had a hard time with the temporary breakup with his wife. He even turned to a shaman, The Independent reports. There, Will drank a decoction of a psychotropic plant known as ayahuasca. The actor later admitted that he drank ayahuasca 14 times – New York Post wrote (Nov. 8, 2021). And that is not all! During this crisis in his relationship, Smith visited a Tantra expert and admitted to his mentor that he dreamed of a harem.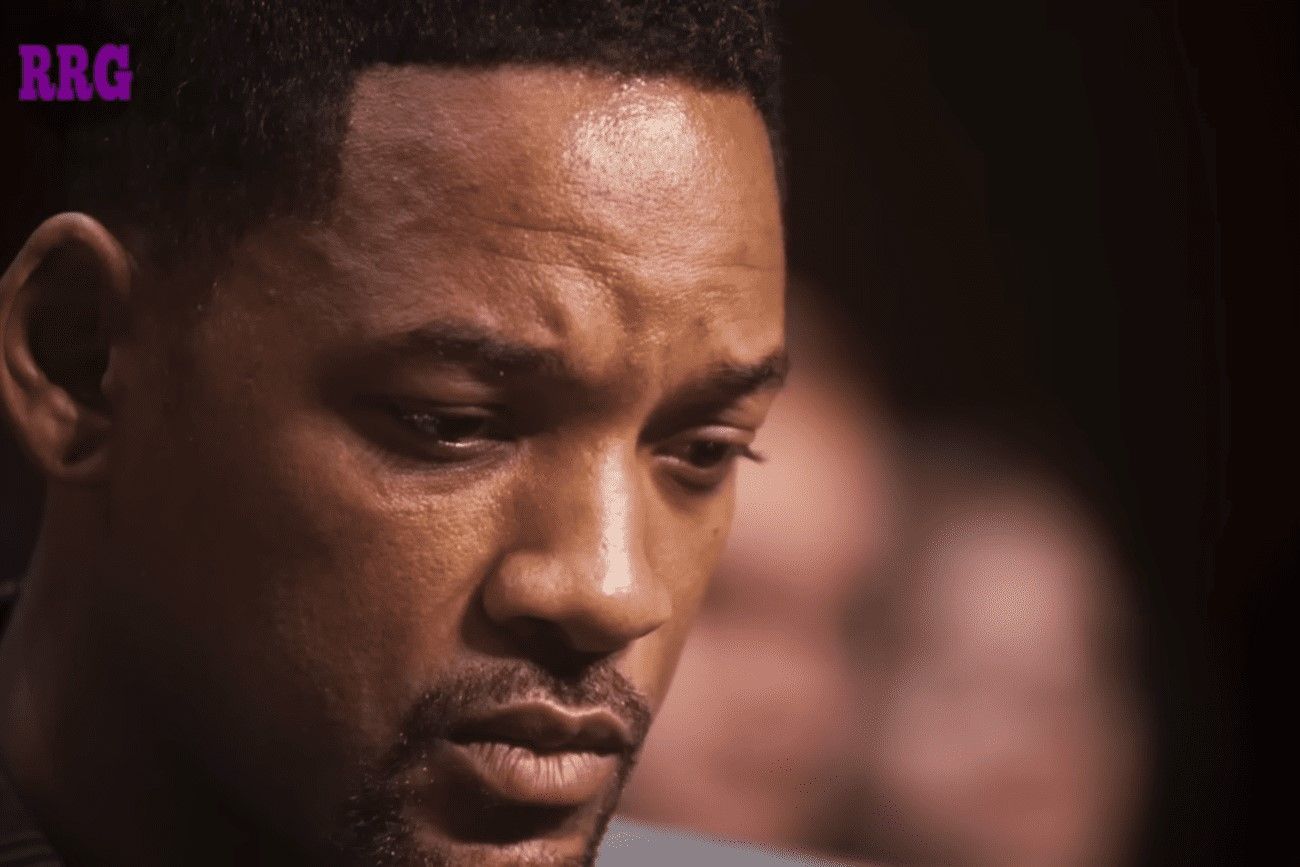 @We're Not Surprised Will Smith & Jada Pinkett Are Separated 🚩/RRG/YouTube.com
Another affair with a colleague?
While the couple continued to go through a crisis in their relationship, the press came up with another scandal! This time the actor was credited with an affair with the beautiful Margot Robbie! The actors played together in the film Focus, and later racy photographs of the couple appeared on the Internet, in which they posed half-naked together, which was explained by simple tomfoolery.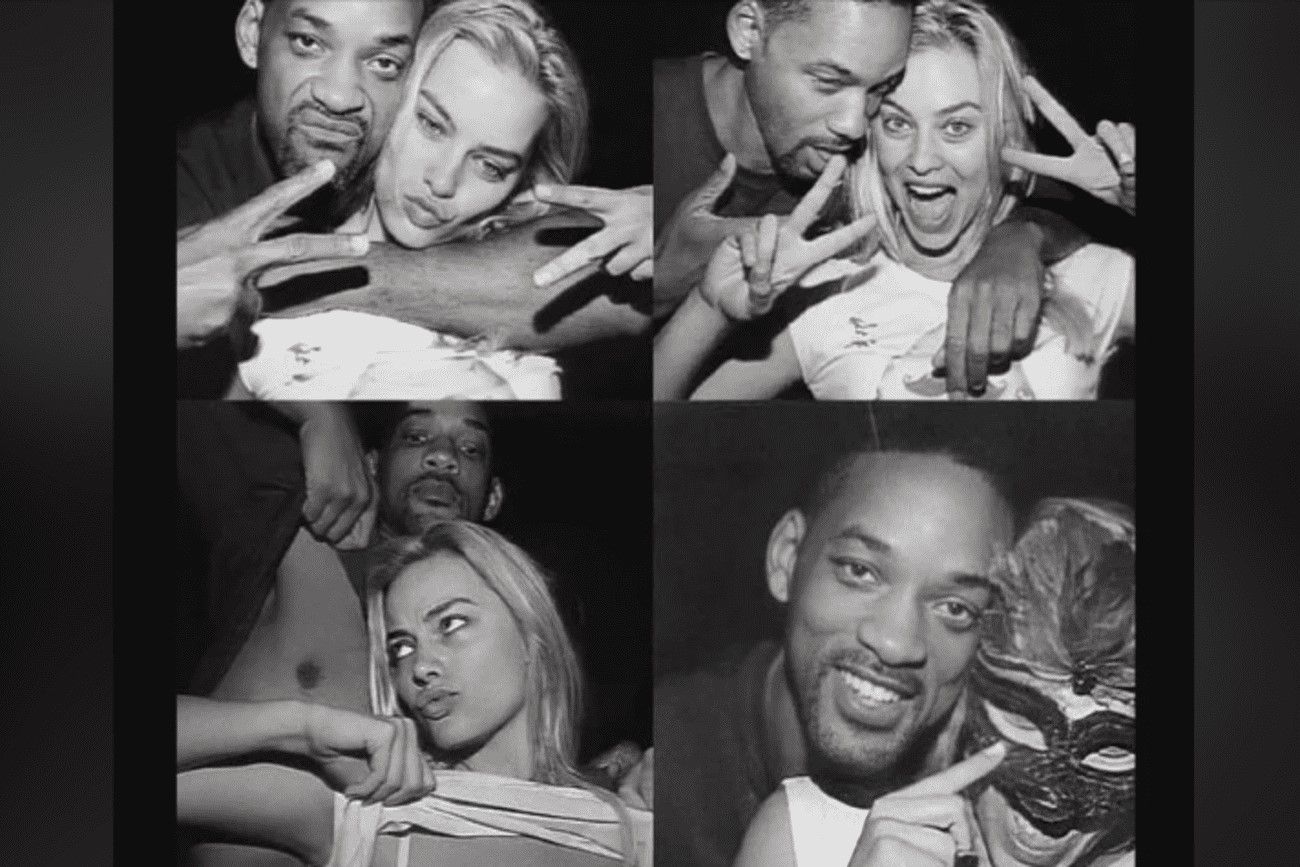 @777dude777/Reddit.com
Another proof that the couple had difficulties
Back in 2013, the tabloids wrote that Will and Jada had been living separately for a long time. Moreover, the media received information that the couple allegedly put their family mansion up for sale, and their lawyers are preparing documents for divorce proceedings.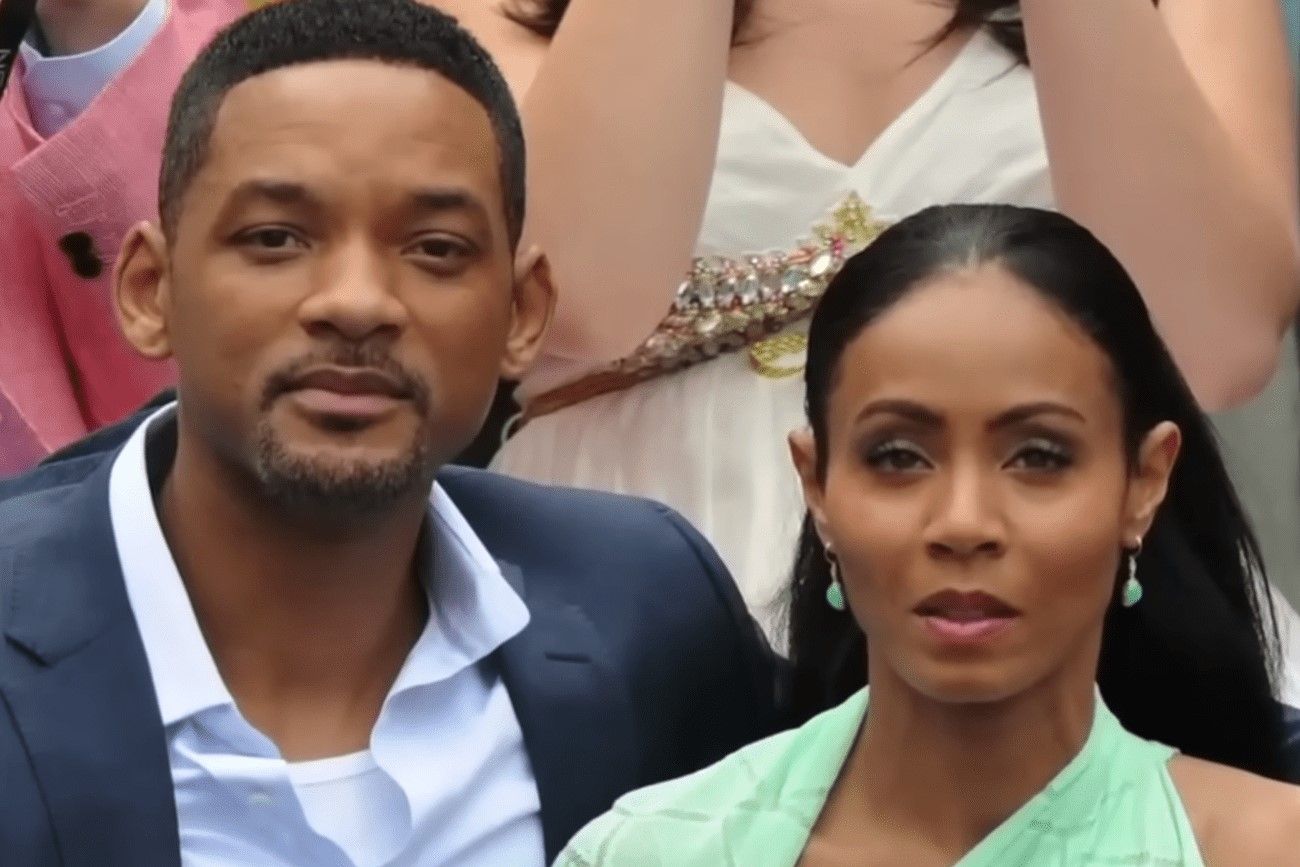 @We're Not Surprised Will Smith & Jada Pinkett Are Separated 🚩/RRG/YouTube.com
Love madness
It turned out that Jada decided to overcome the difficulties in her relationship with Will in the company of another young man... He turned out to be singer August Alsina – Daily Mail wrote (8 April 2022). The most interesting thing is that the young performer, who was only 23 years old when he met 44-year-old Jada, was a friend of the actress's son! Jada and August attended public events together, including the 2017 BET Awards, but did not admit that they were connected by anything more than just friendship…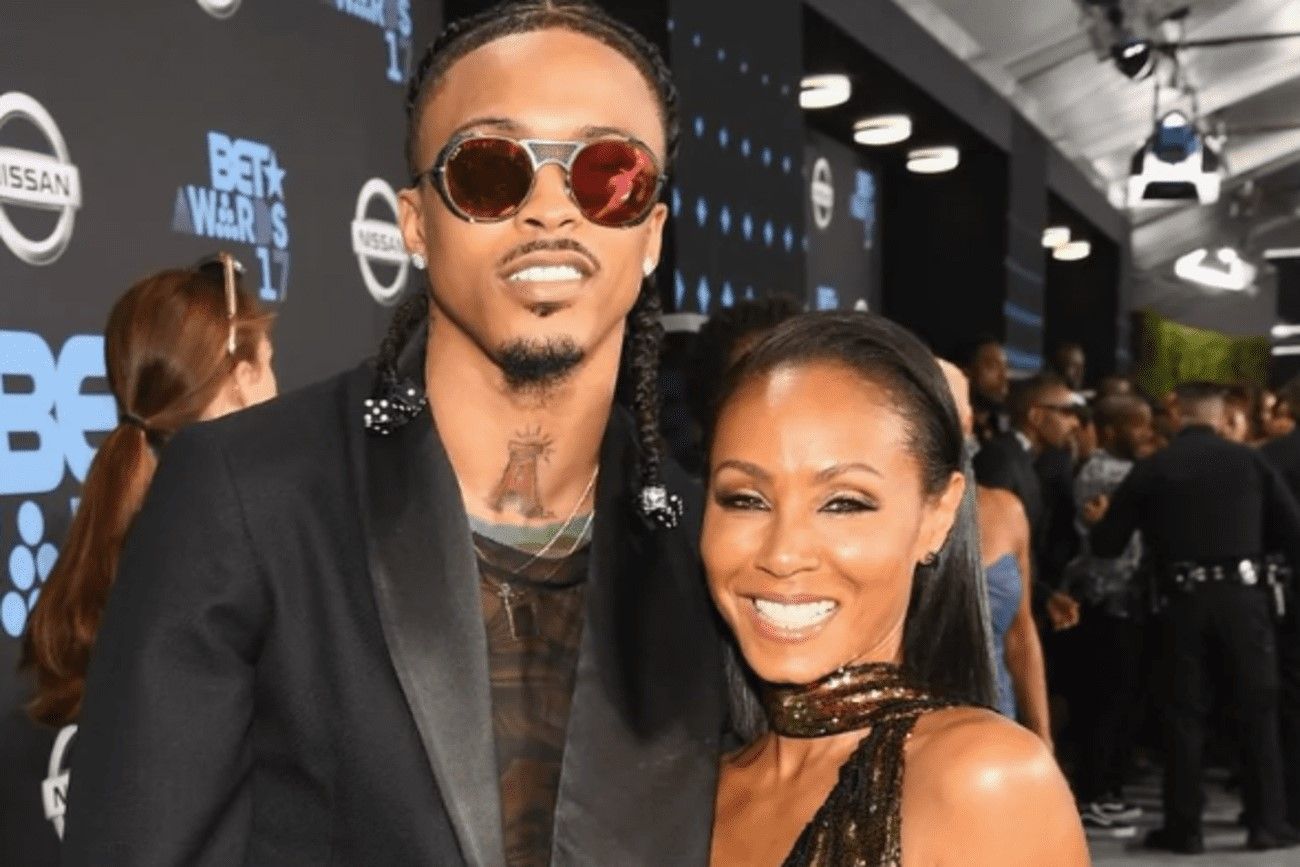 @AutoNewsAdmin/Reddit.com
August lost his head in love with his friend's mother
A few years later, the singer admitted to this affair – Sky News wrote (14 July 2020). Alsina also said that he had a deep emotional attachment to Smith's wife! By the way, their romance began around the period when Will and Jada stopped being a couple... So was it really possible that this young handsome man separated them?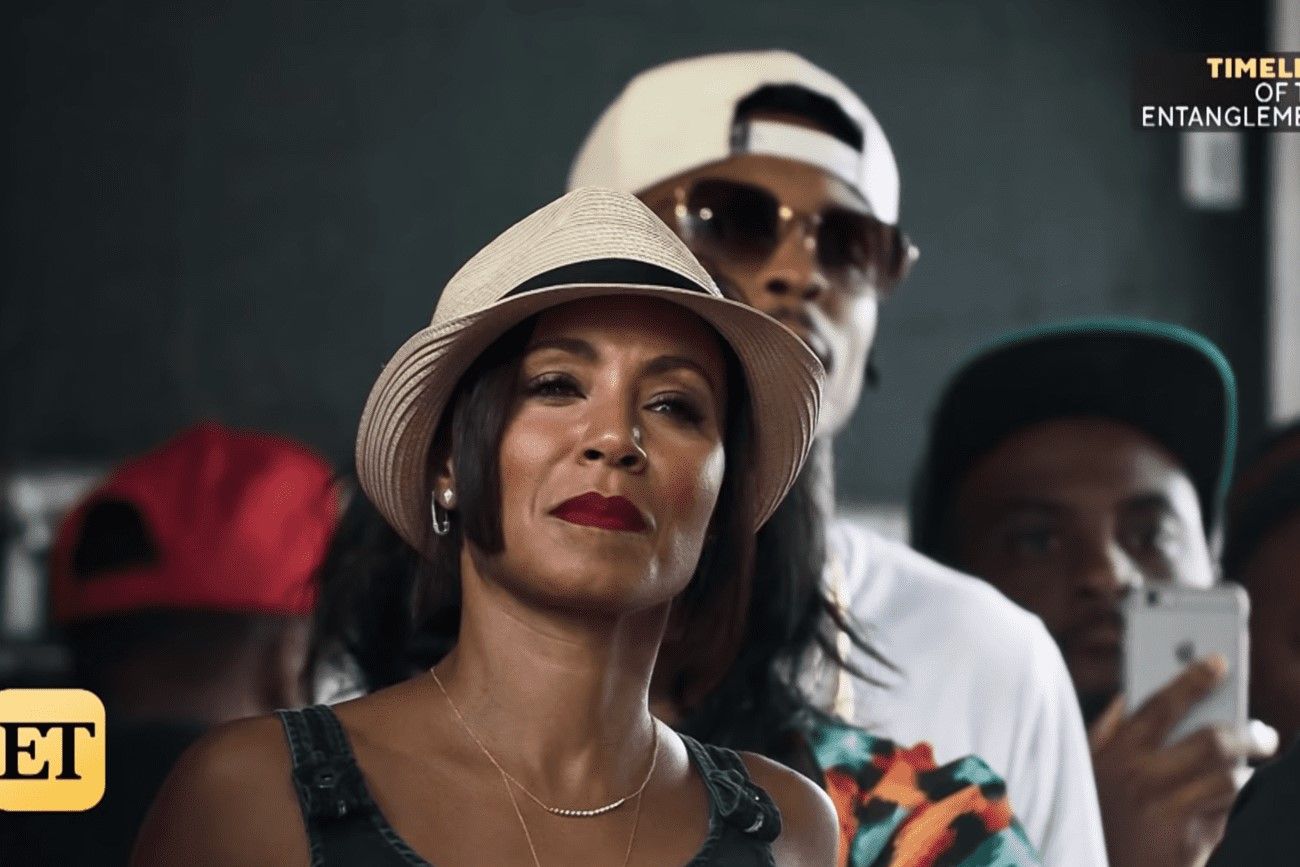 @Inside the Timeline of Jada Pinkett Smith and August Alsina's Relationship/Entertainment Tonight/ YouTube.com
Jada publicly admitted to cheating
Jada spoke about the details of her romance with Alsina on the show Red Table Talk. The actress said that she was then in an unstable mental state and began to be friends with Alsina. According to Jada, her marriage to Will Smith was going through a very difficult time, and the couple needed a recharge. But in the end, now we all know how that "recharge" ended... and that along with it, in fact, the marriage of this star couple also was finished!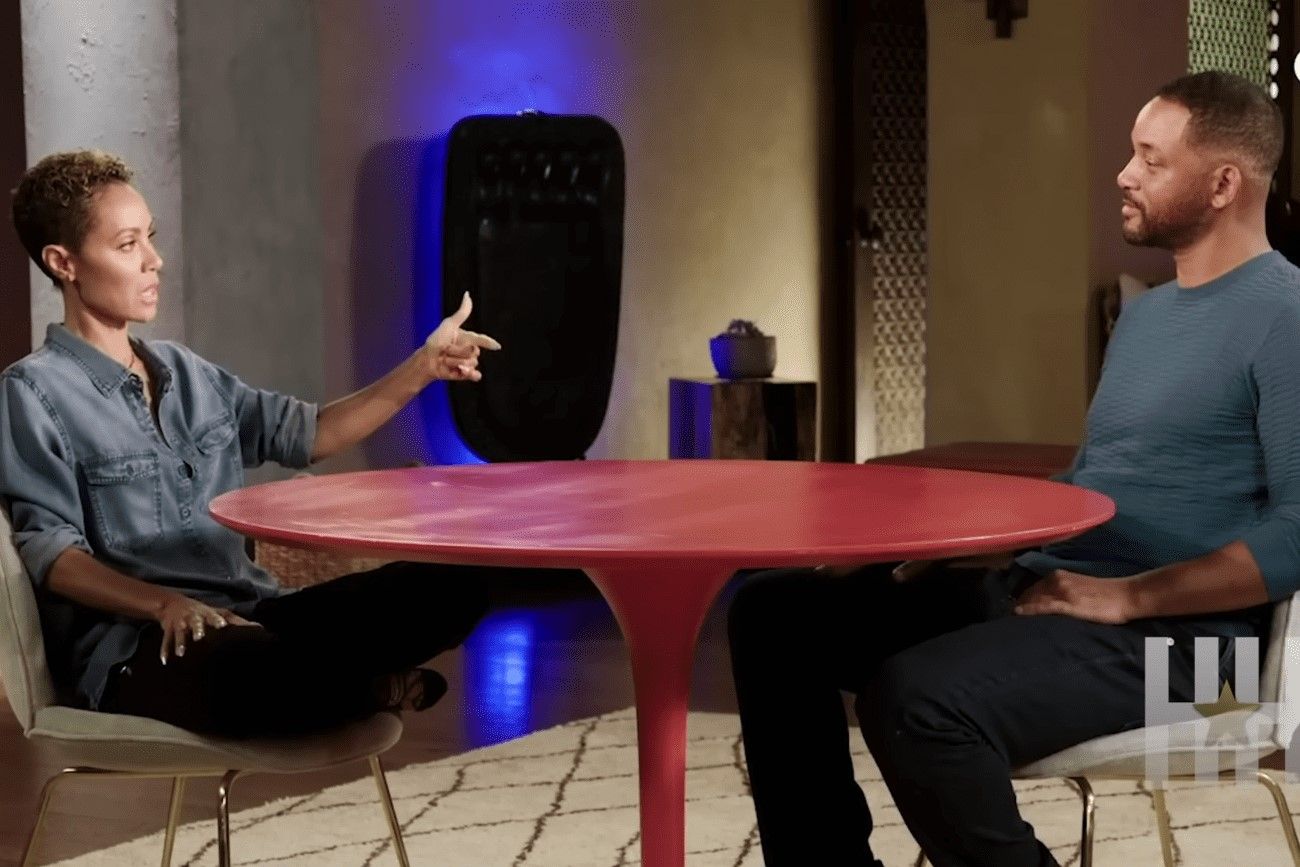 @Finally, Jada Is At The Red Table Admitting To An 'Entanglement' With August Alsina!/ HipHollywood/ YouTube.com
Did Will Smith really allow Jada to have an affair?!
When the truth about the relationship between Jada and August surfaced, rumors appeared in the media that Smith himself gave permission for this affair! However, the Daily Mail reported that Will called this information false and denied rumors that he allowed his wife to date singer August Alsina.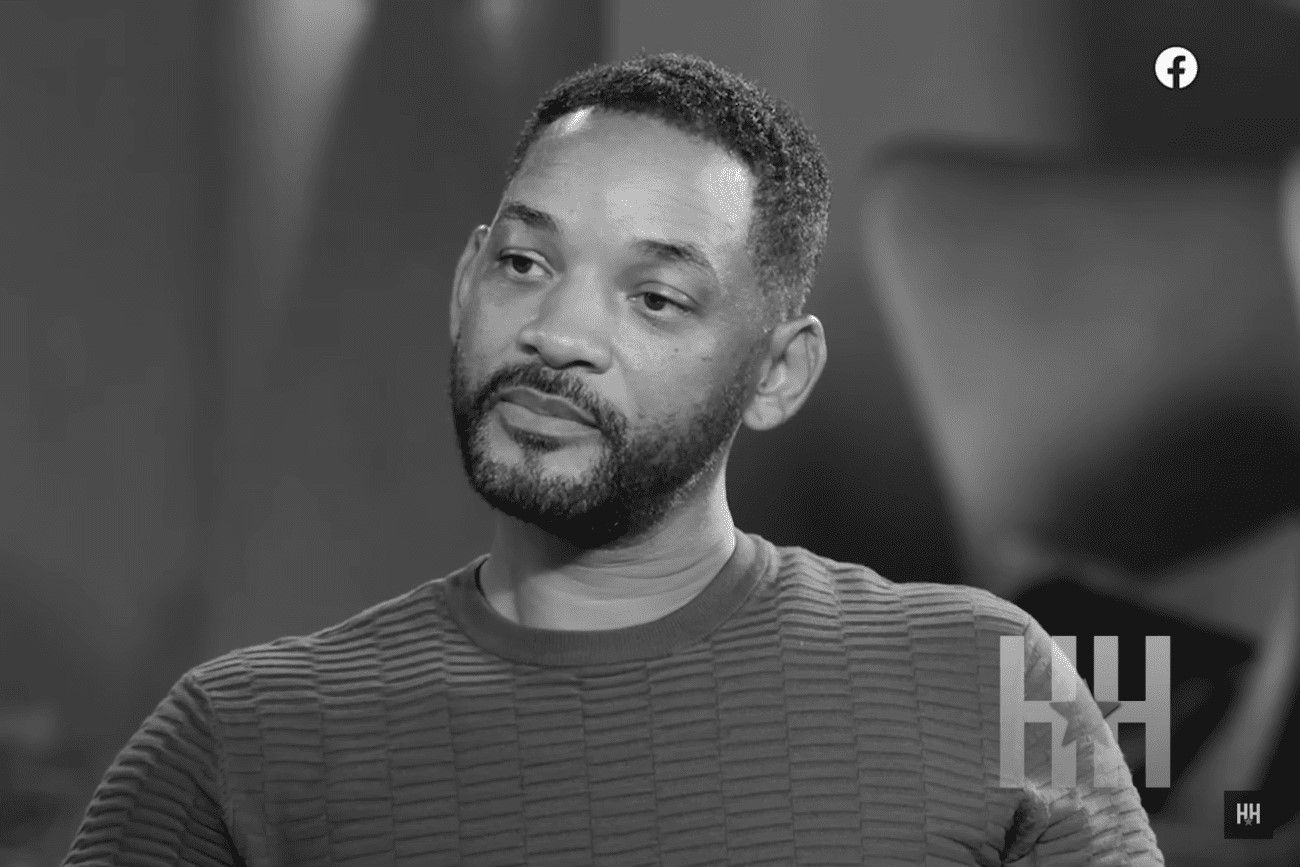 @Finally, Jada Is At The Red Table Admitting To An 'Entanglement' With August Alsina!/ HipHollywood/ YouTube.com
Will Smith also admitted to cheating on his wife!
Yahoo life wrote (September 27, 2021) that Smith Will asserts that his wife is not the "only one" who had engaged in extramarital affairs! However, the actor presented it all very beautifully. According to the star, his relationship with Jada actually began with monogamy but evolved over time, and supposedly Jada was to blame, not Will. Allegedly, she grew up in a family where people had open relationships, so she really values her freedom and gives it to her partner, and this applies to absolutely everything.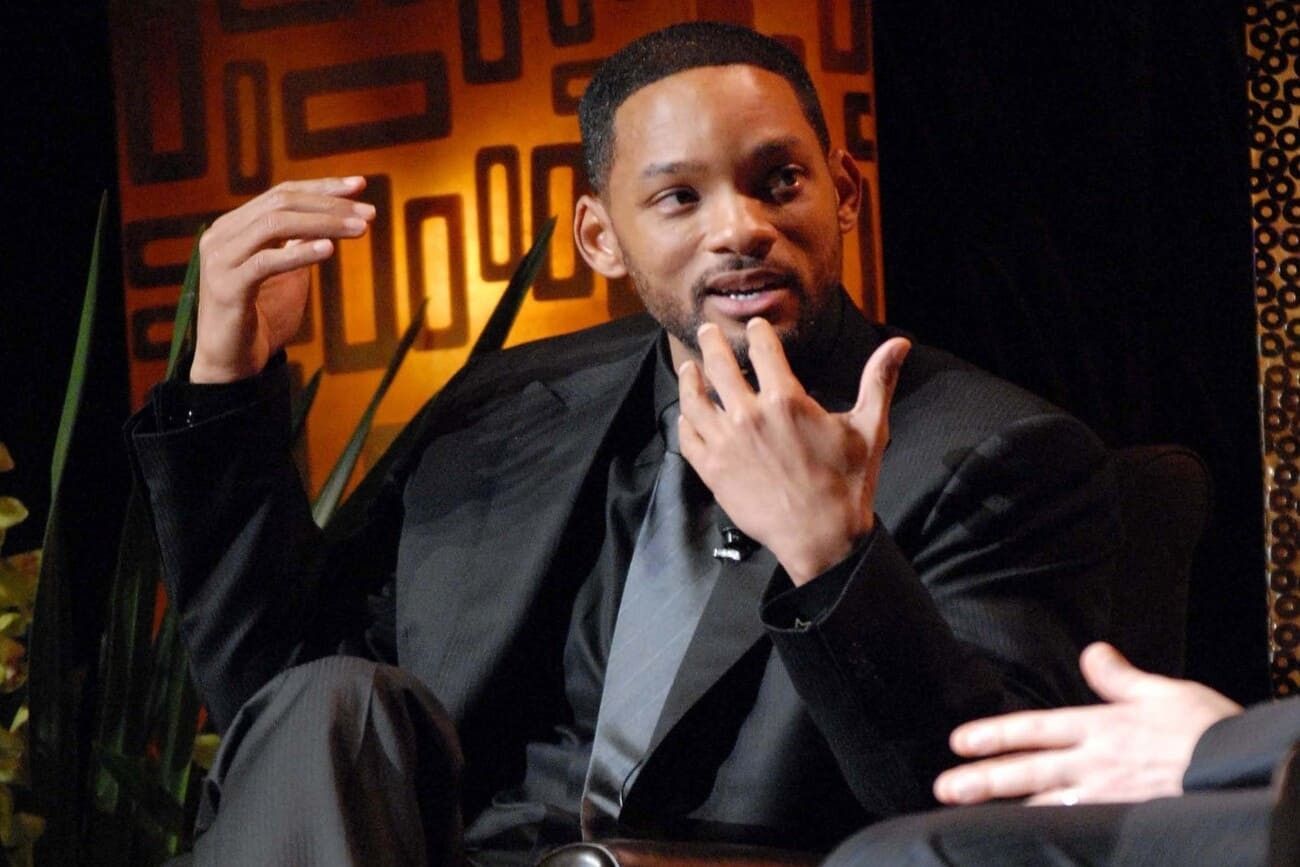 Trying to get it all back!
However, even after the betrayal, Jada and Will tried to improve their relationship. In an interview with Oprah Winfrey, Smith admitted that once he and Jada start talking, it can take four hours. According to the actor, the ability to solve problems is the basis of why they were able to save their relationship. However, apparently, not all of Jada and Will's problems were able to be solved…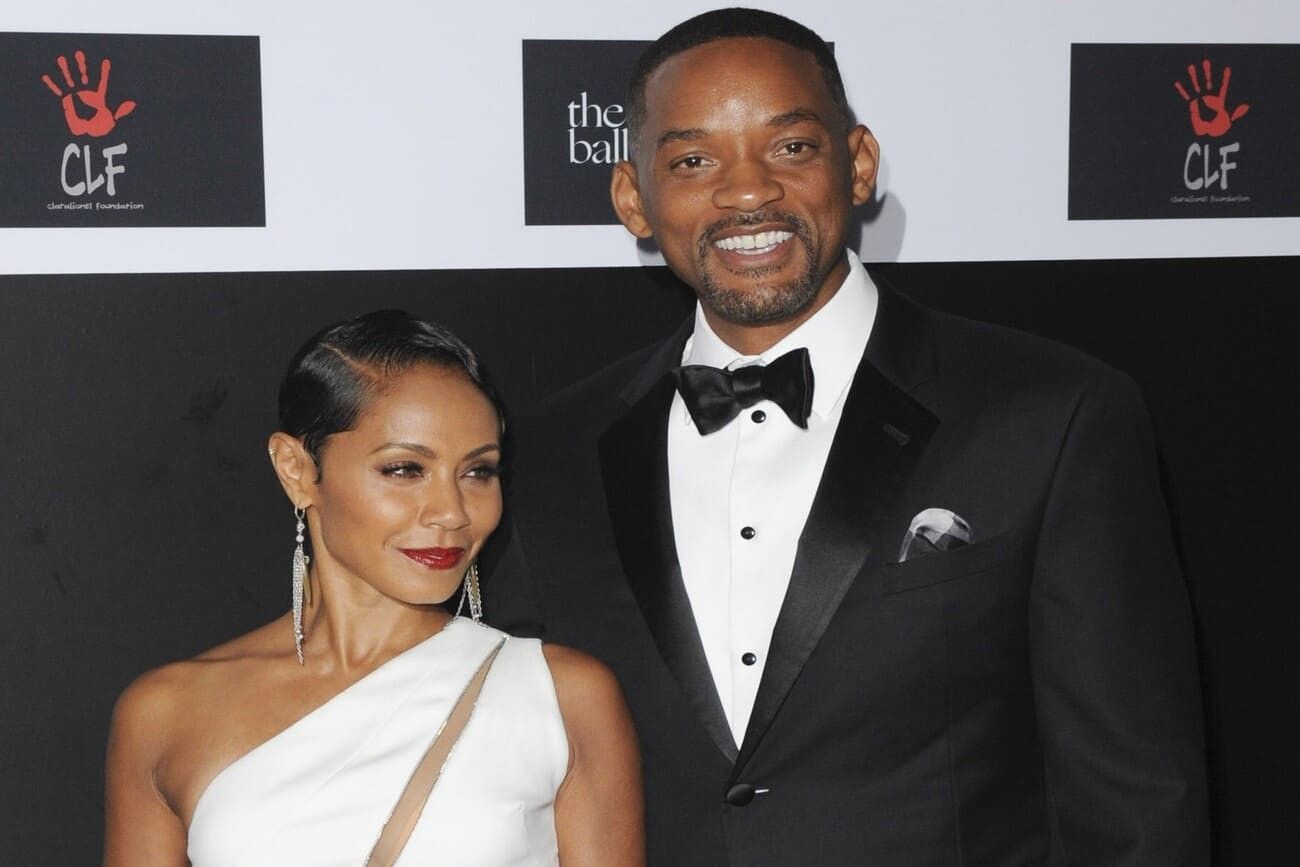 Will Smith admitted that he saved his marriage with the help of psychologists
Actor Will Smith admitted during an interview that he and his wife Jada sought the help of a professional family therapist several times. According to the actor, this was at a time when their marriage was going through "dark moments where the spouses were brutally honest with each other". Well, now that we know other details, we can assume that Will and Jada went to a psychologist after confessing to each other friend in adultery.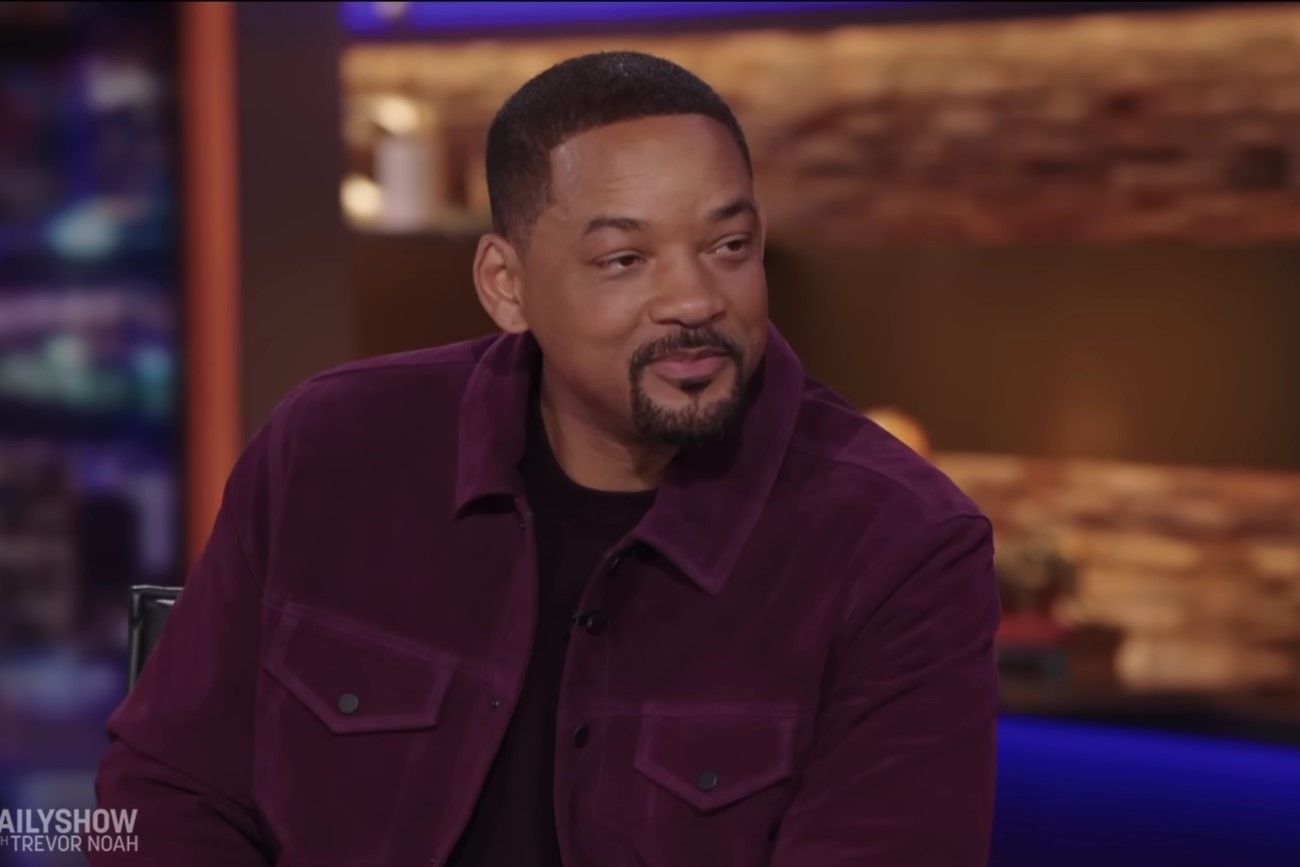 @Will Smith - "Emancipation" | The Daily Show/ The Daily Show/YouTube.com
During the family squabbles, Jada and Will did not notice the terrible thing!
In the case of the Smith family, the children were more likely to make their parents even more nervous instead of being in a romantic mood. Willow eventually disclosed during the show Red Table Talk that she had slashed her wrists when she was 12 years old because she couldn't decide what she wanted to accomplish with her life. By the way, Jaden and Willow have never had simple personalities.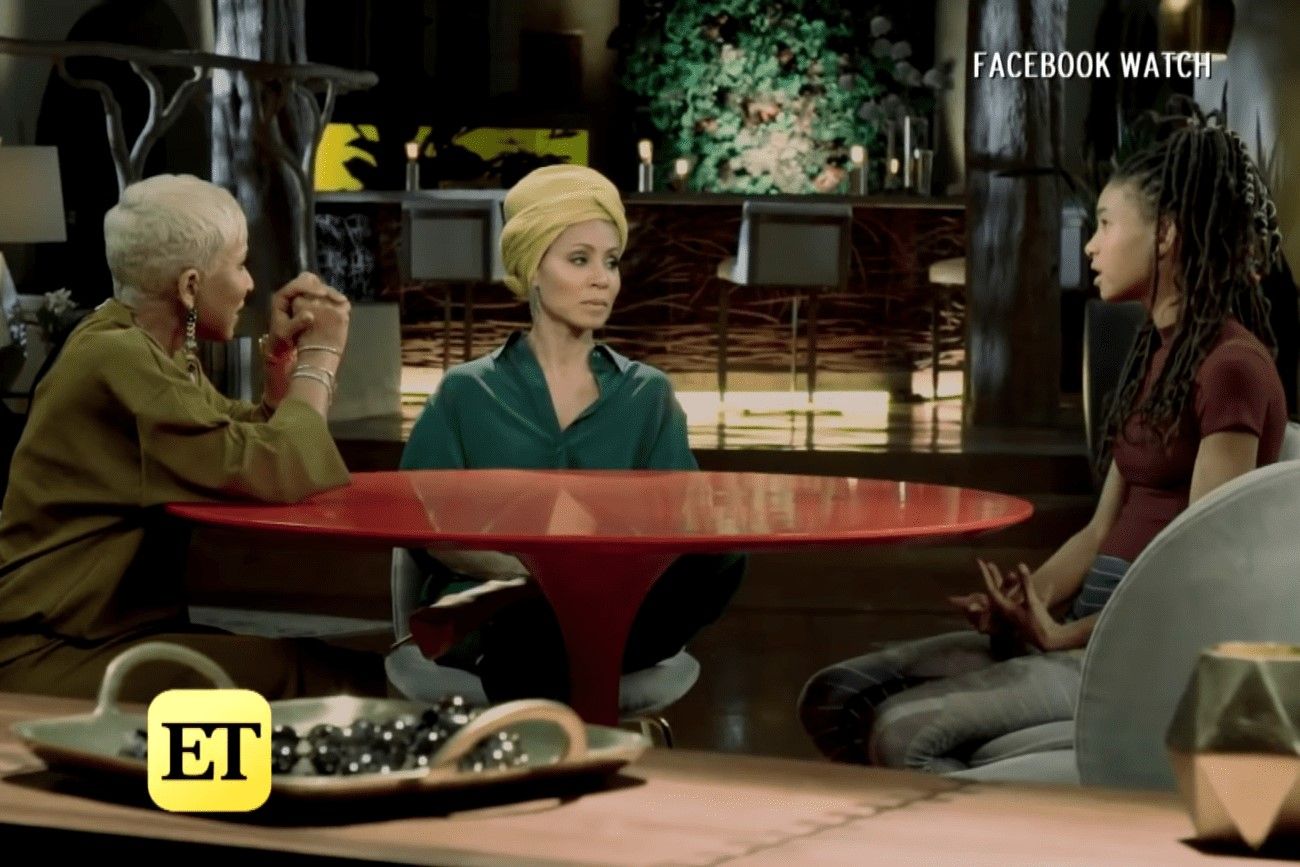 @Jada Pinkett-Smith Recalls Moment Willow Told Her She Was Cutting Herself/ Entertainment Tonight/ YouTube.com
Did Will and Jada play for the crowd?
However, in those years, no one even suspected what was really happening between Will and Jada. They often appeared together on the red carpet and seemed very happy... Was it all just acting? It got to the point that in one interview Will talked about how his wife had become his talisman and the meaning of life…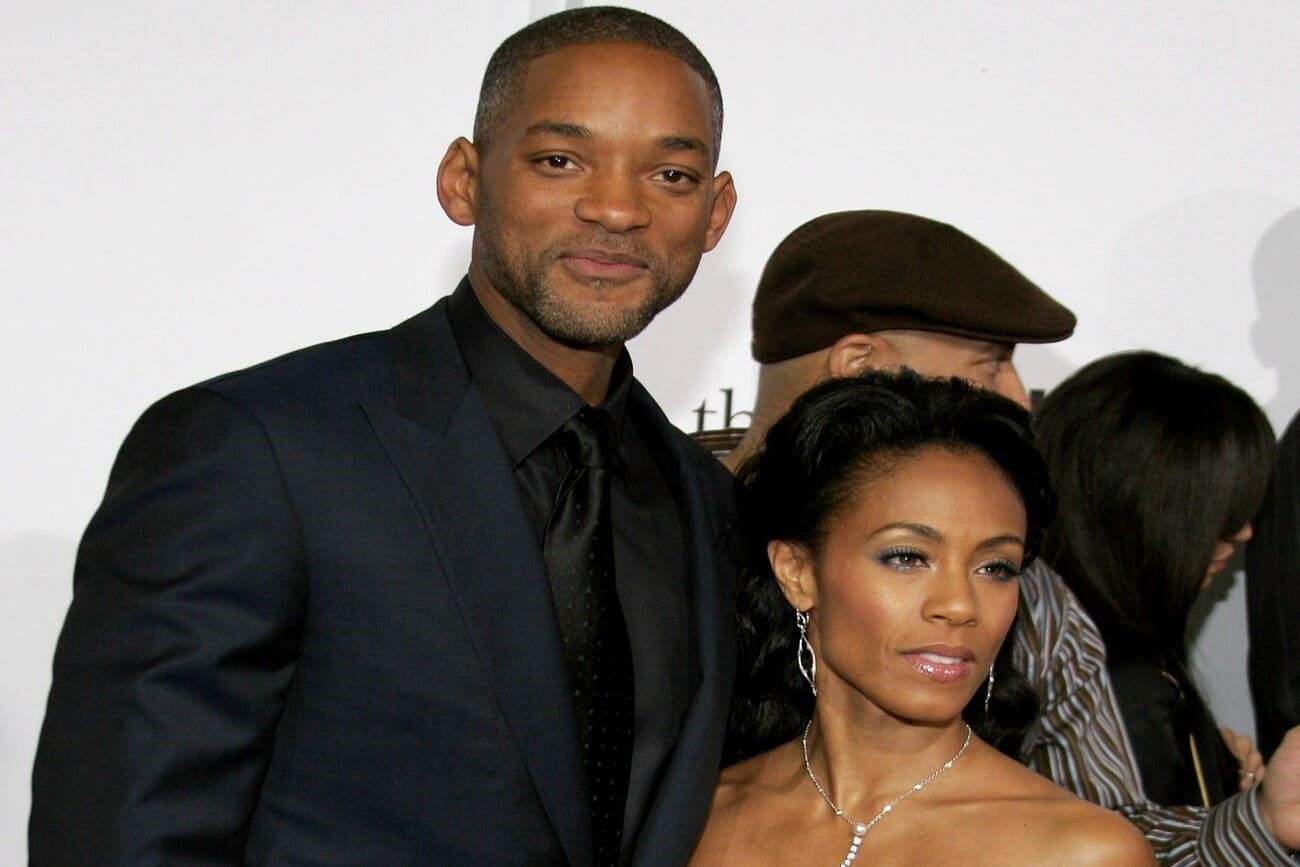 2016 was a year of loss for Will
It turns out that 2016 was a very difficult year for Will - then he lost not only his wife but also his father! According to the actor, his father was one of the greatest men he ever knew... but he had his flaws. In any case, Will was grieving the loss of a loved one, and also the stress of constant disagreements with Jada…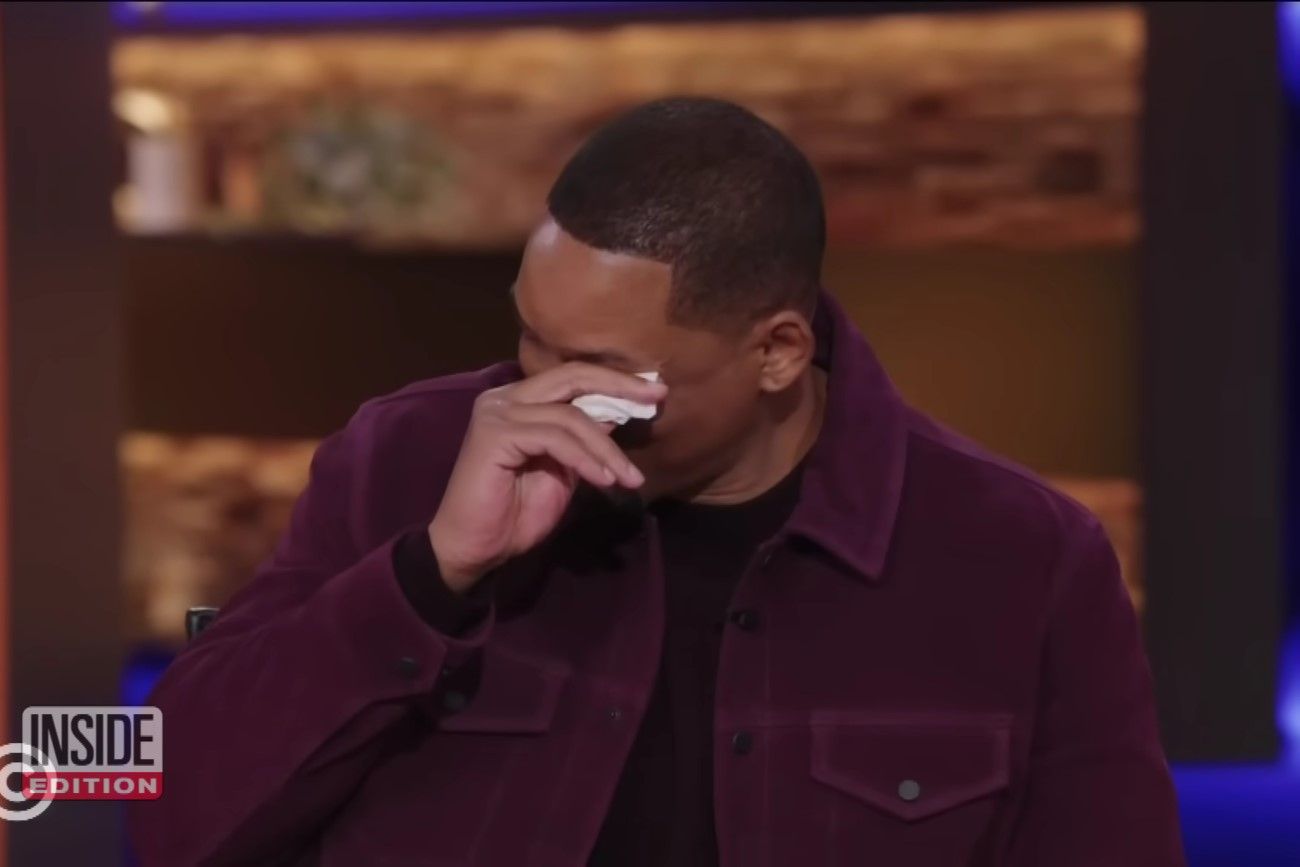 @Will Smith in Tears With Trevor Noah About Chris Rock Slap/Inside Edition/YouTube.com
The real reason for the breakup
But why, despite all the good things, did Will and Jada break up in 2016? Were all the scandalous rumors about them true? So that no one has any speculation, Jada commented on the situation. According to her, they were simply tired of trying to save the relationship and were both stuck in their fantasies of what a partner should be like.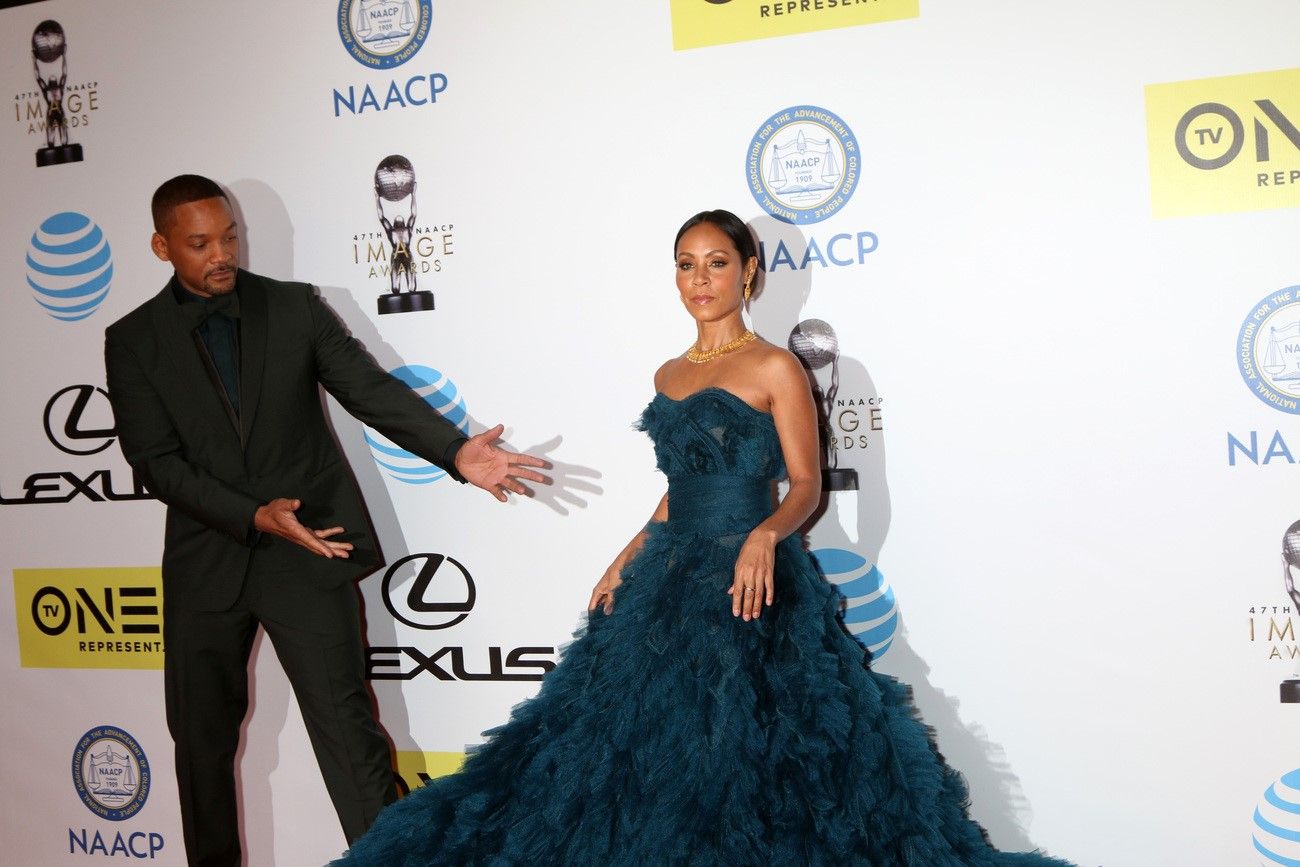 What was really going on with Will and Jada from 2016 to today?
As everyone already knows, over the past 7 years, Will and Jada have simply pretended to be a couple and show off to others. We are carefully investigating what has happened to the couple since 2016. During this time, there were also red flags that made one suspect that something was wrong, but nevertheless, most of the time the couple showed happiness. But why?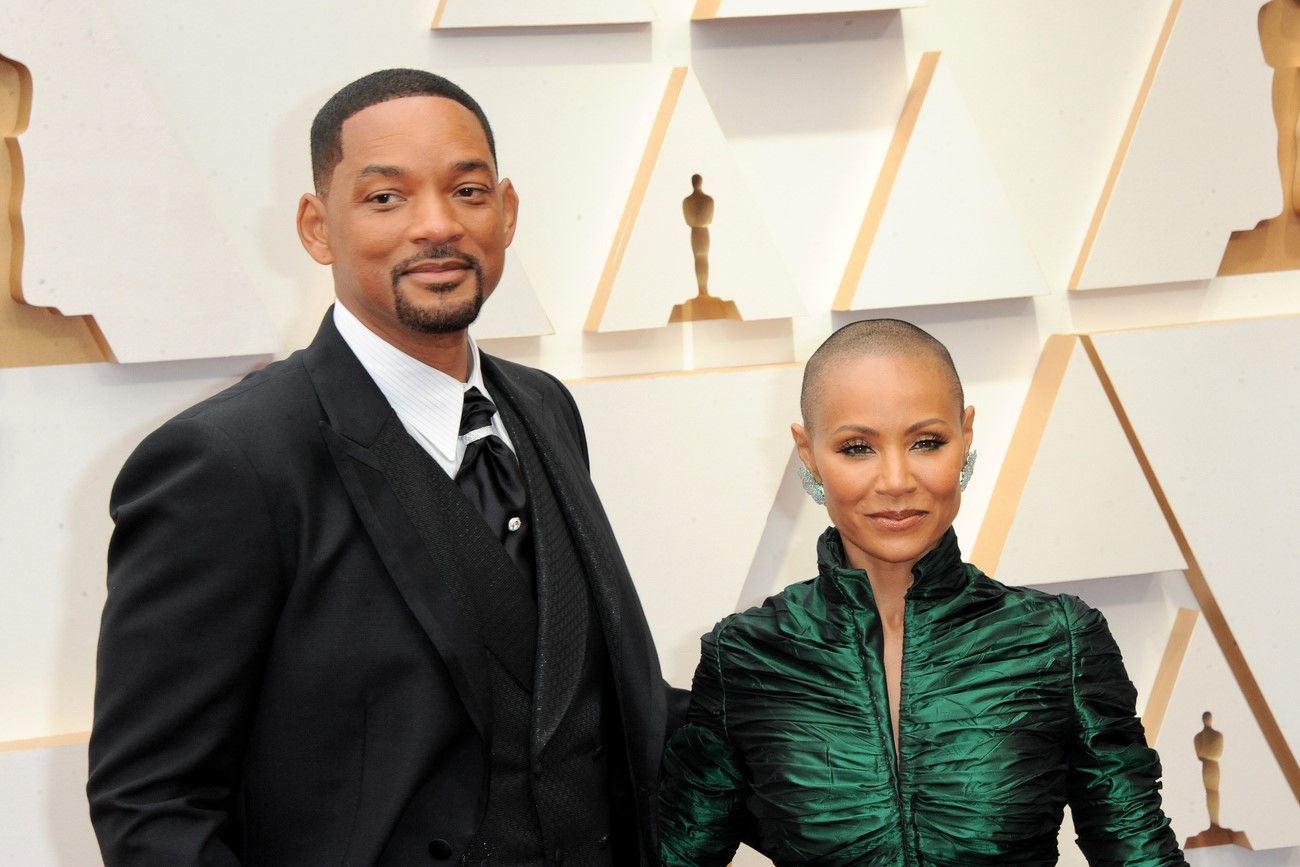 A year after the breakup
Let's imagine what people who separated a year ago look like. Most likely, they will definitely not want to spend time together and will try to improve their personal life. However, in the case of Will and Jada, everything was completely different. Despite the fact that in 2017 they were no longer actually a couple, they continued to spend time together and even appeared in public as if nothing had happened!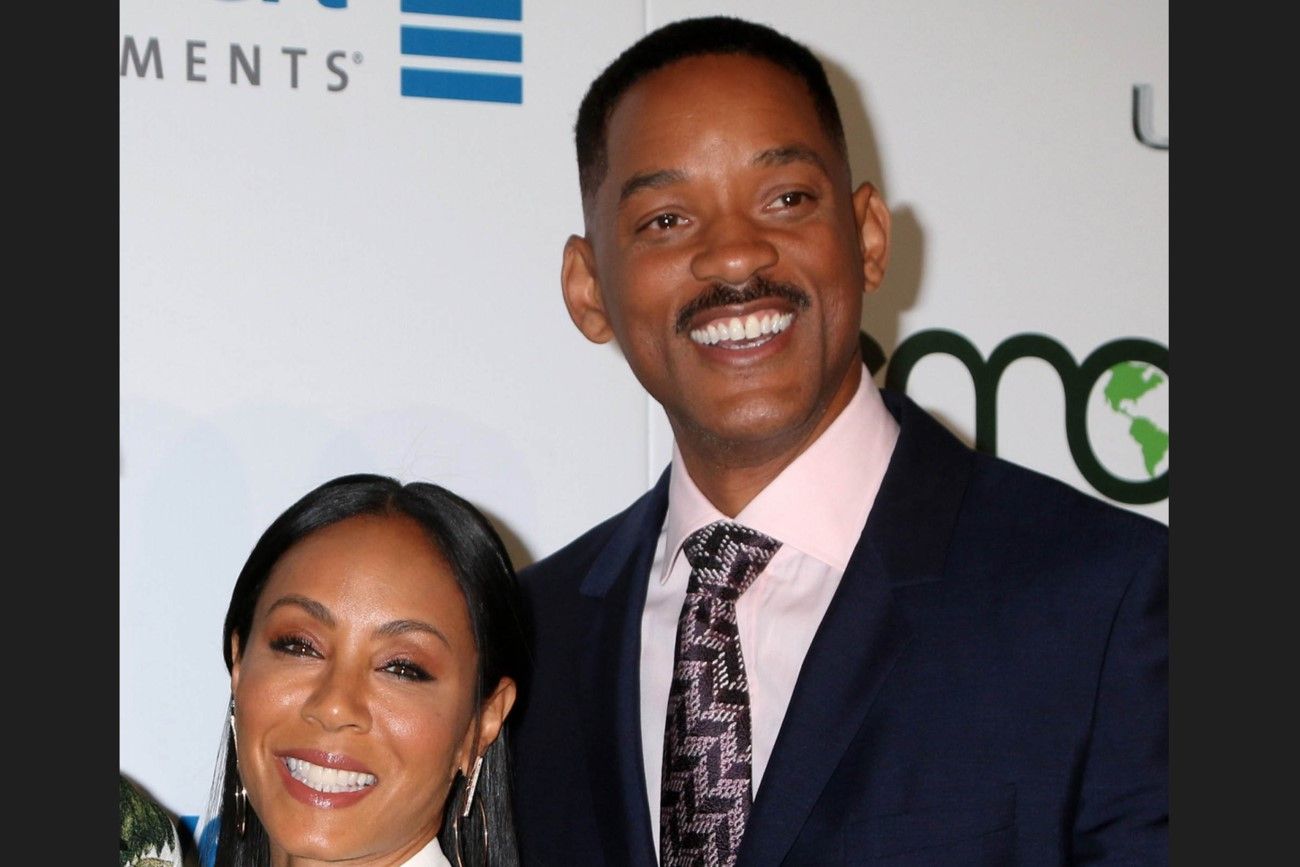 A scary challenge for Jada - and Will is backing her up again!
A few years after breaking up with Will, Jada began a terrible ordeal - she began to lose her hair. In just a few months, the actress became completely bald due to the development of an autoimmune disease called alopecia. Of course, the disease shook the emotional state of the woman, who was in despair due to hair loss. But next to her was Will, who held her hand tightly. Somehow they don't quite look like their exes.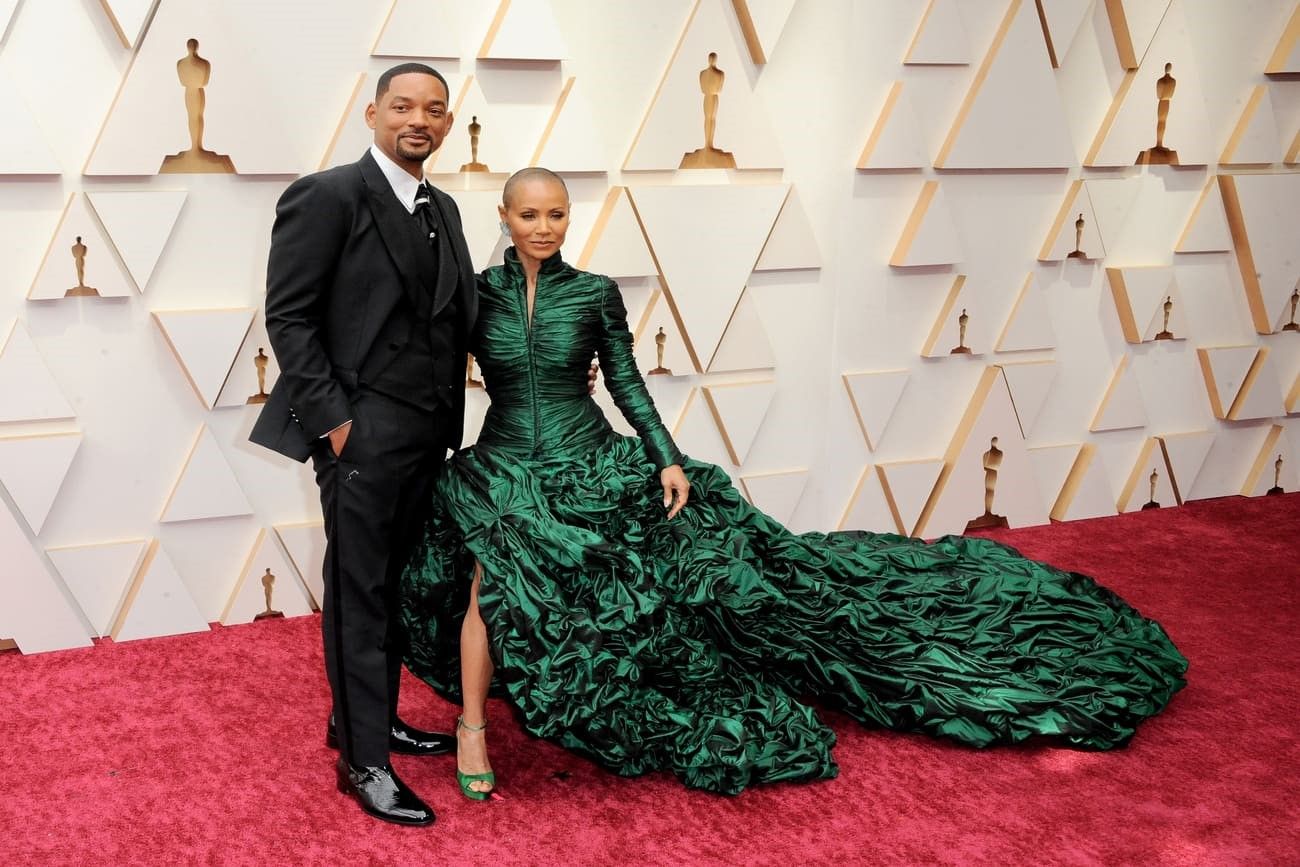 Does it mean that Will's words were hypocritical?
Also in 2018, in an interview with the Rap Radar podcast, Will Smith said that he and Jada treat each other as partners for life and are going to be together for the rest of their lives... And that supposedly nothing can stop this and will not ruin their relationship. But now we know that at that time the couple had not lived together for 2 years... Does it turn out that Will even lied during the interview?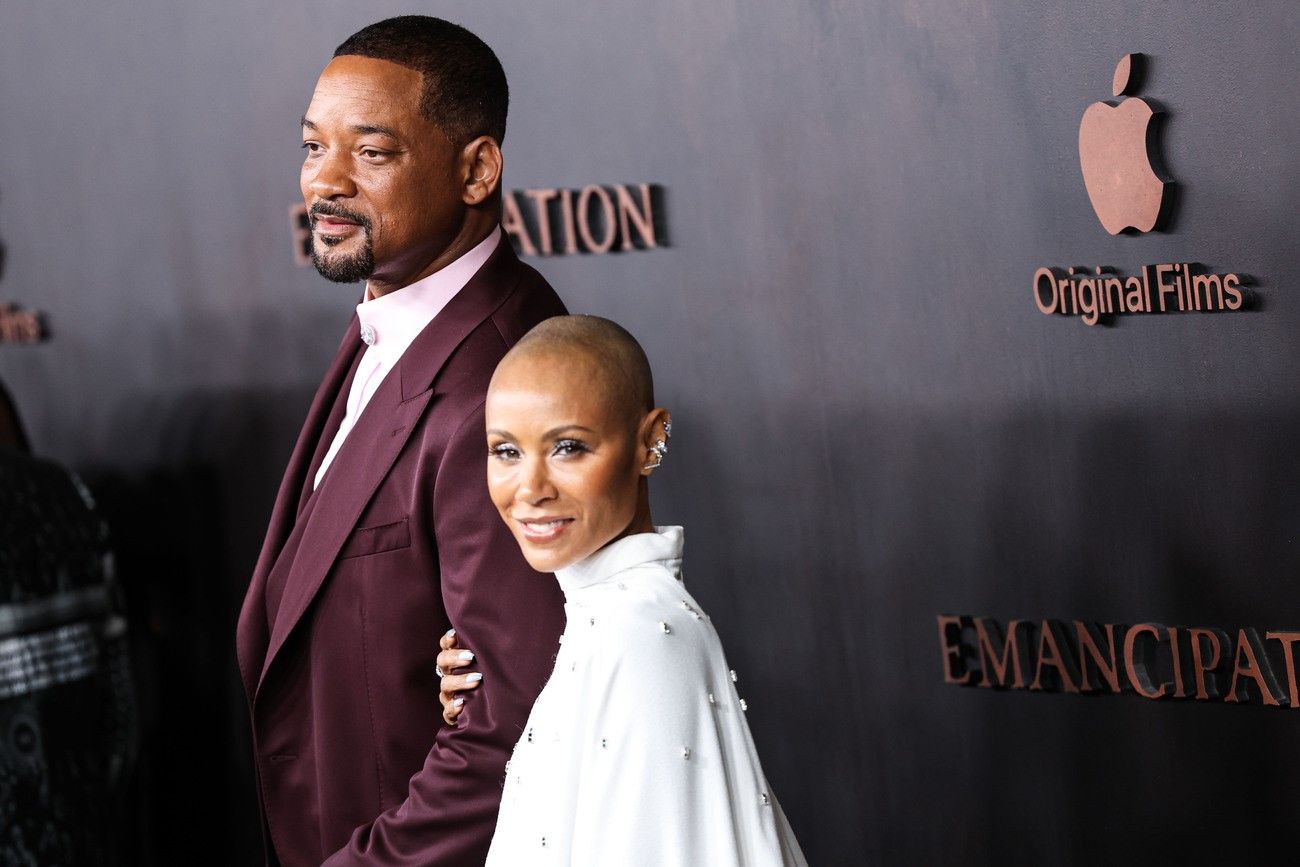 The fake love continued
However, despite Will's flattering words towards his wife, rumors about their divorce did not subside. Perhaps there was some insider information from friends of the couple that was received by journalists. Nevertheless, Will and Jada continued to pretend to be an almost ideal married couple and even involved their children in this. I wonder what it was like for them to participate in their parents' lies. You will find out very soon.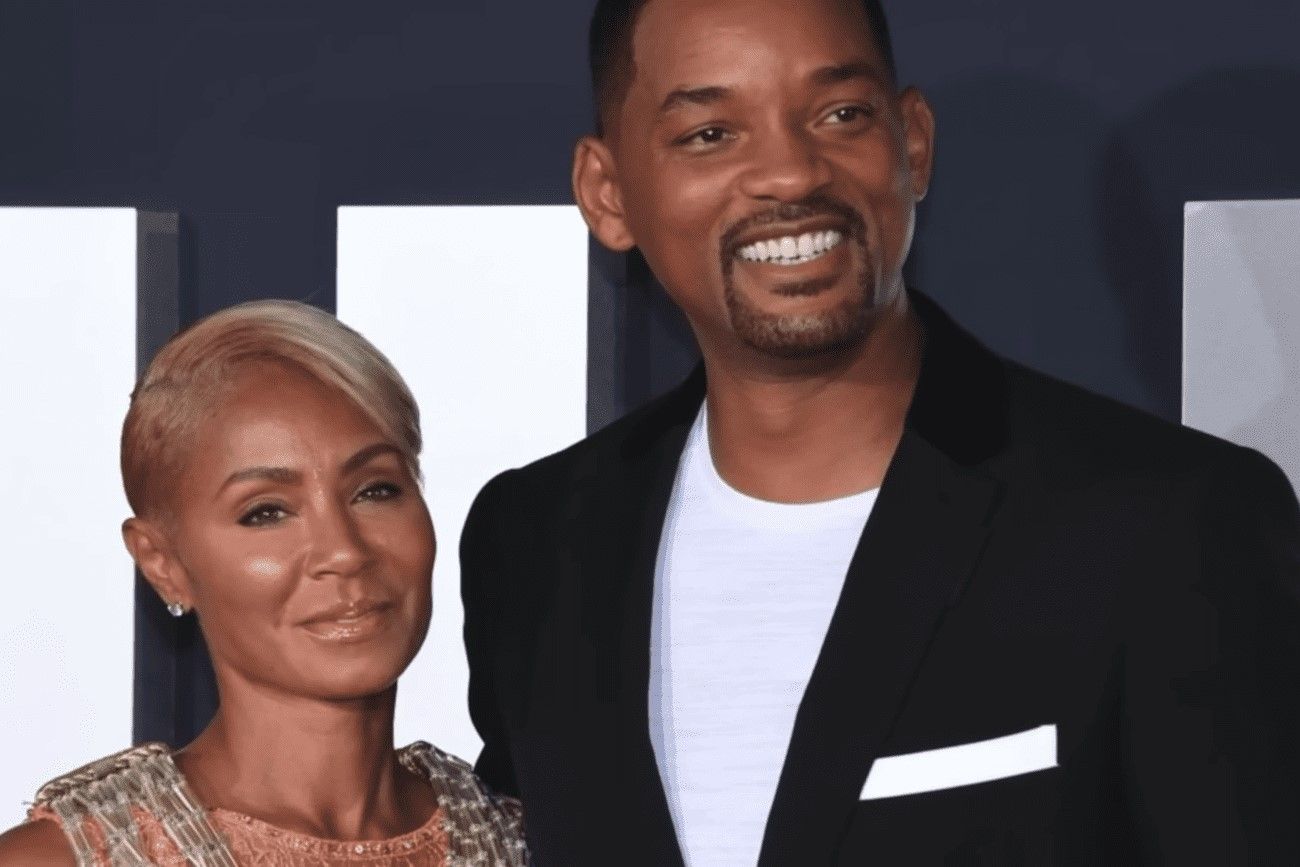 @We're Not Surprised Will Smith & Jada Pinkett Are Separated 🚩/RRG/YouTube.com
In 2018, Will Smith even released a happy family photo
Honestly, it's hard to understand why Will and Jada continued to publicly portray themselves as a happily married couple. Moreover, they did everything possible to suppress rumors of discord in their family. After regular articles about their possible divorce, Will published a photo of their family having fun celebrating Christmas.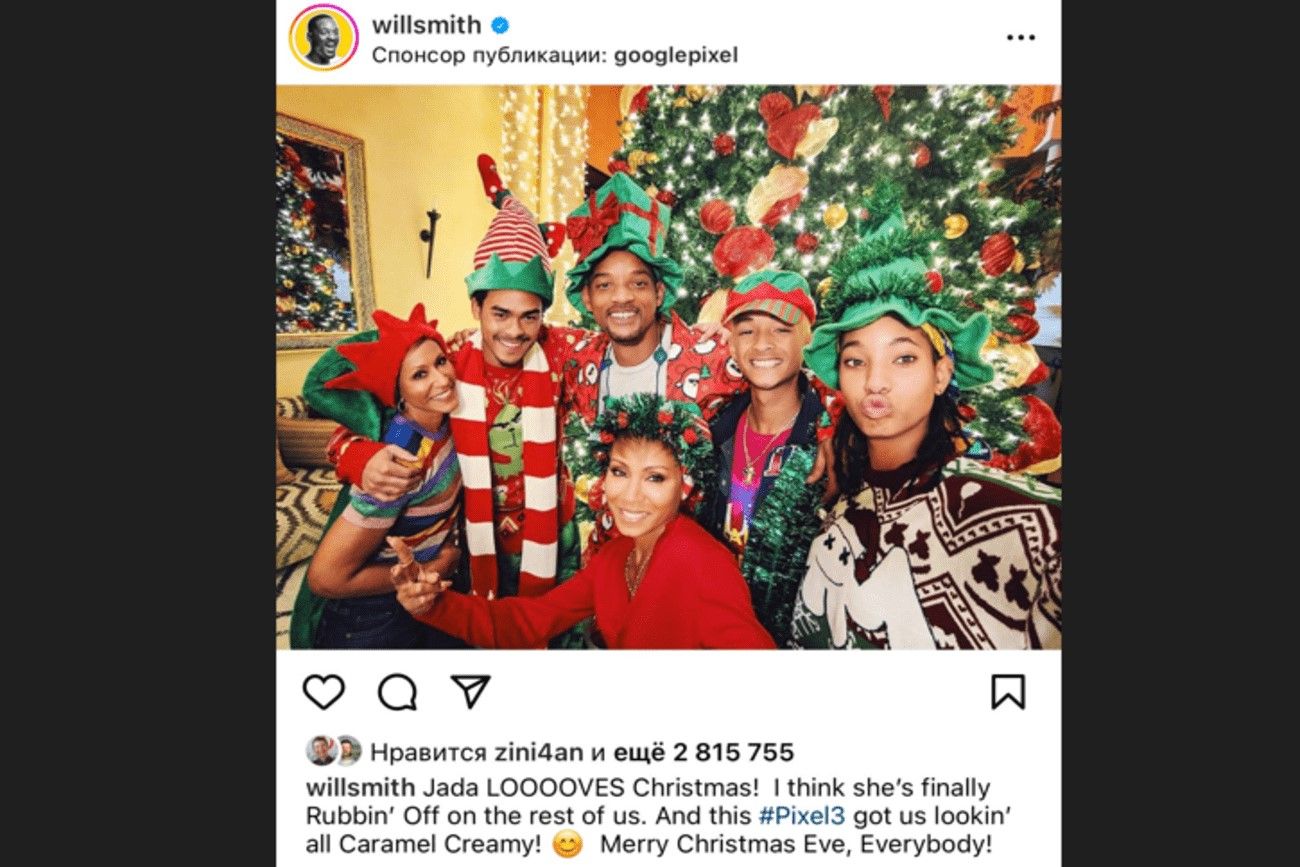 @Instagram.com/willsmith/25 December 2018
A step to voice the truth
Apparently, in 2021 she was already tired of pretending to be a happy wife, and in the show The Red Table Talk she spoke about an important moment in their relationship. The actress asked the public not to think that public couples are perfect, hinting that she and Will are not all perfect in their relationship. However, Jada never admitted that they were no longer a couple in reality. I wonder what stopped her…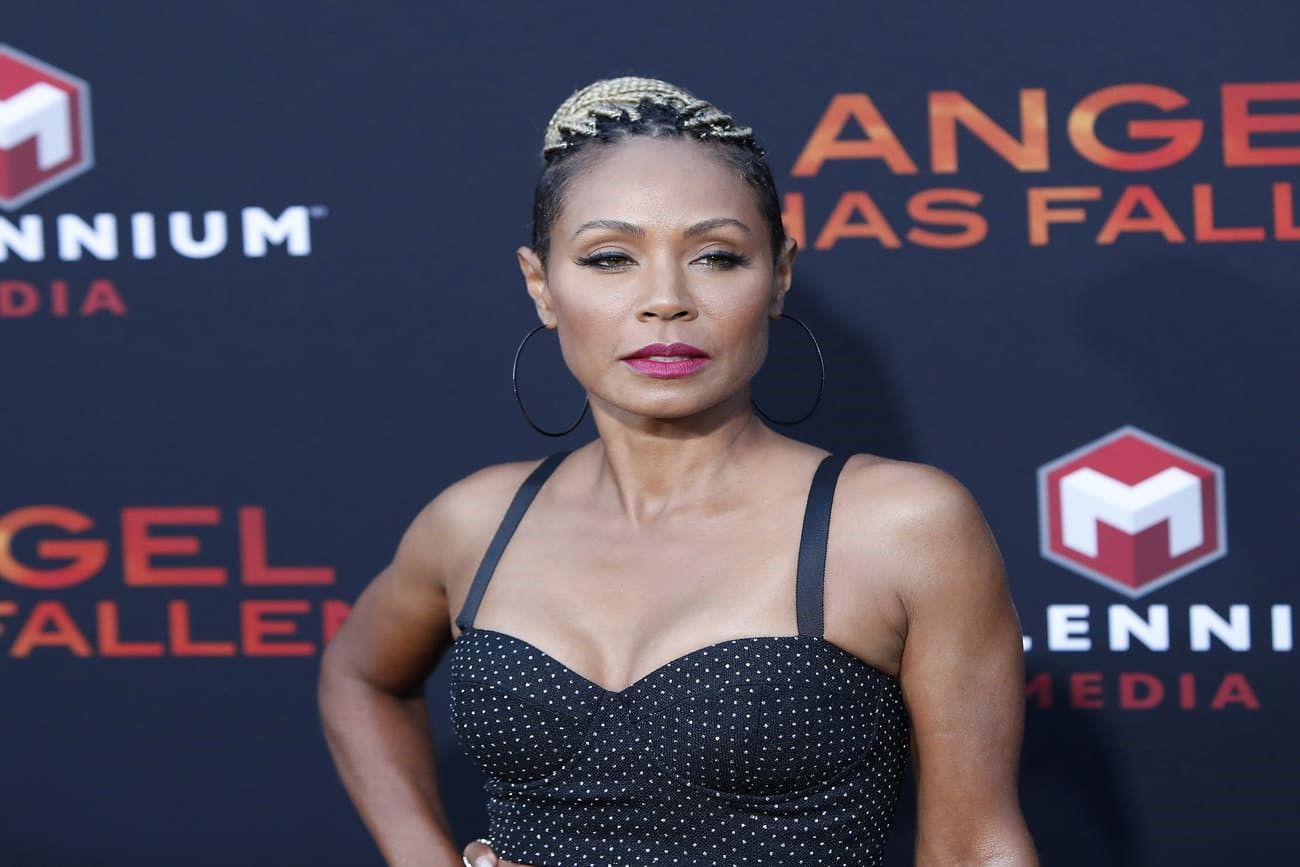 Will and Jada have made everyone even more confused!
And now the strangest part! Why did Will and Jada, who were supposedly no longer together, buy a new luxurious mansion for $11.3M in 2021? Perhaps they wanted to improve their relationship and live there together? Or did they just want to stop rumors about their divorce? We can only guess!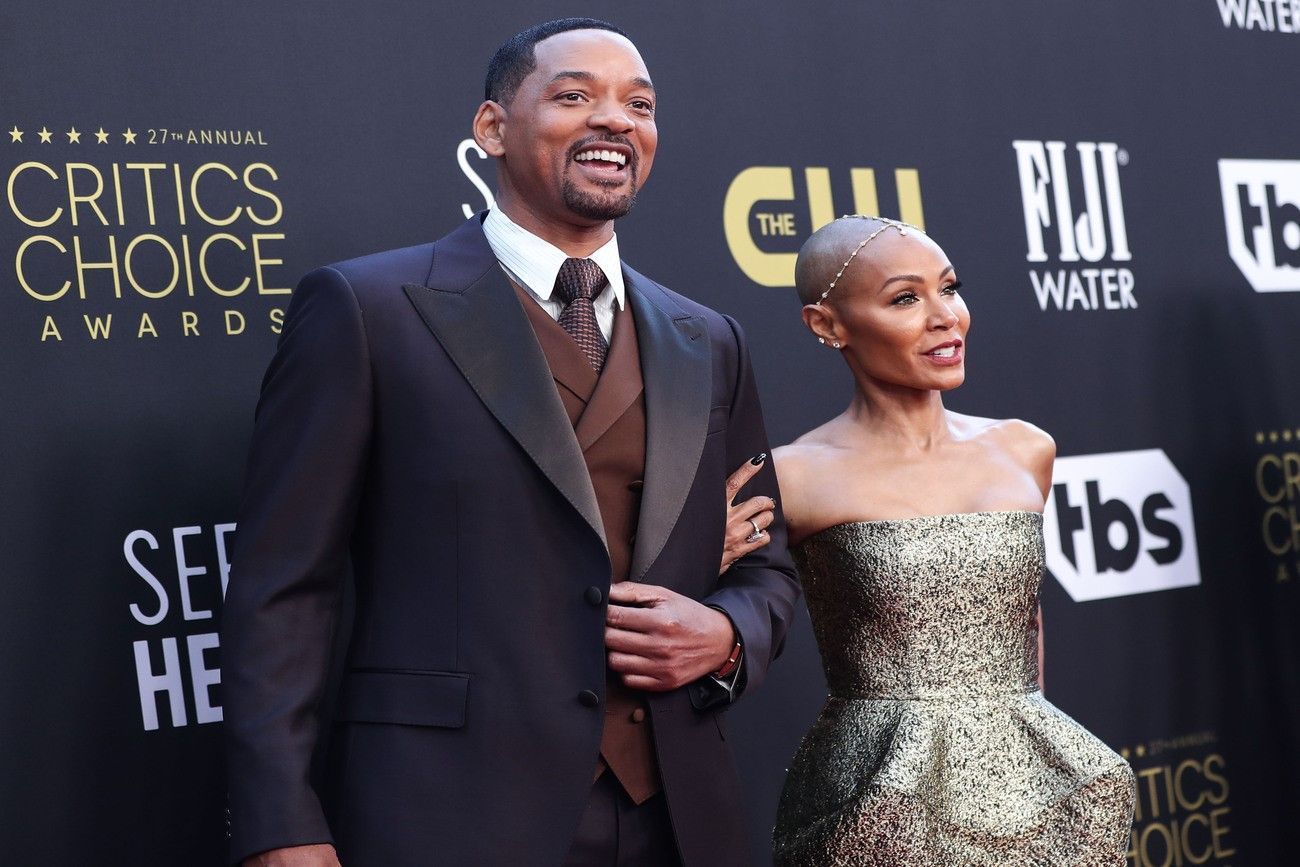 Will slaps a famous host while defending Jada
This incident shocked everyone! In 2022 (and this is already 4 years after the real separation of Will and Jada), Smith slapped host Chris Rock in the face during the Oscar ceremony. But why? It turns out that before this, the presenter made an unfortunate joke about Will's wife's shaved head, comparing her to the heroine of the movie G.I. Jane. Will decided to stand up for his wife and, without holding back his anger.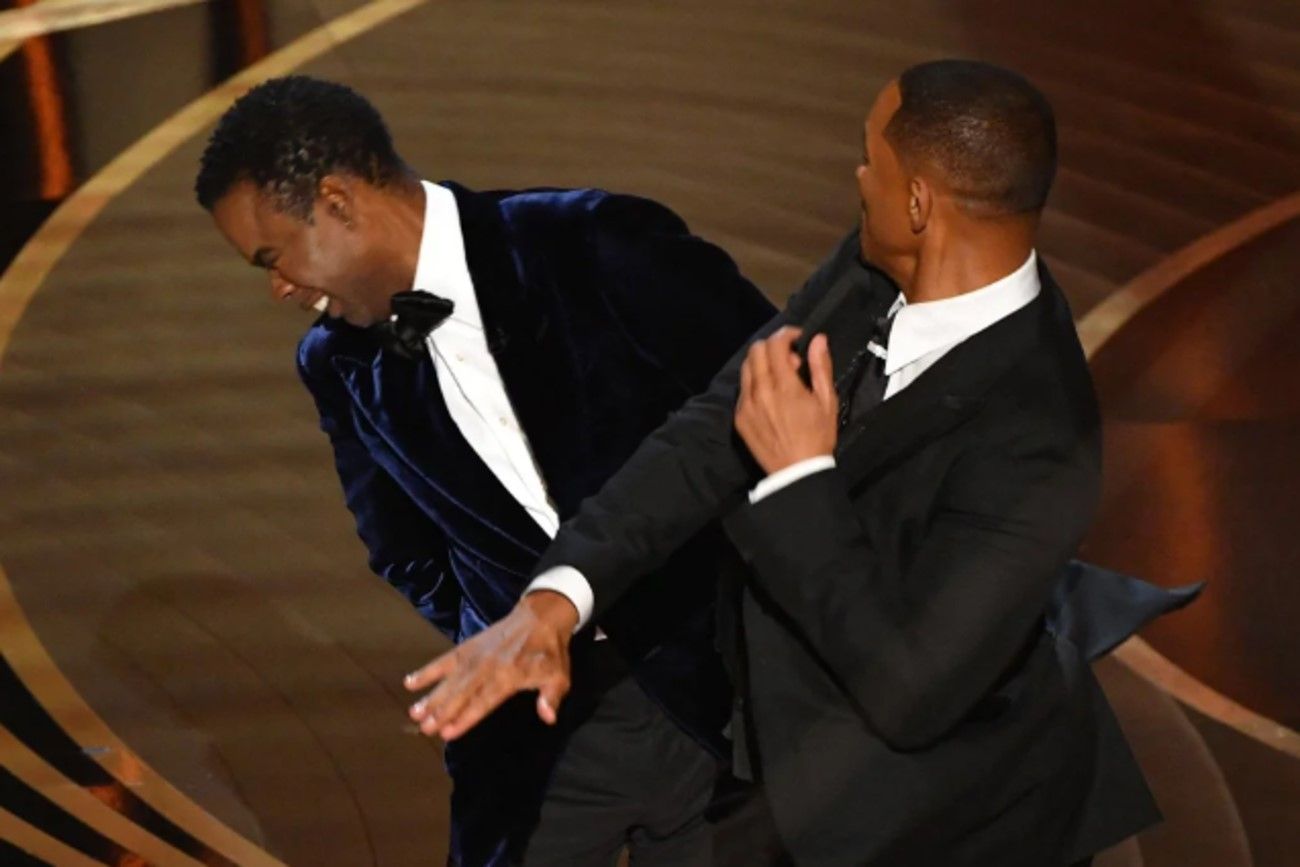 @benp242/Reddit.com
The family went out after the incident as if nothing had happened
Of course, after Will so emotionally defended his wife's honor in front of a shocked public, no one could have guessed that the couple had problems in their relationship. After all, when a man protects his wife like this, we can assume that he loves and appreciates her. By the way, after the incident, the Smith family came to the glamorous event pretending that nothing had happened.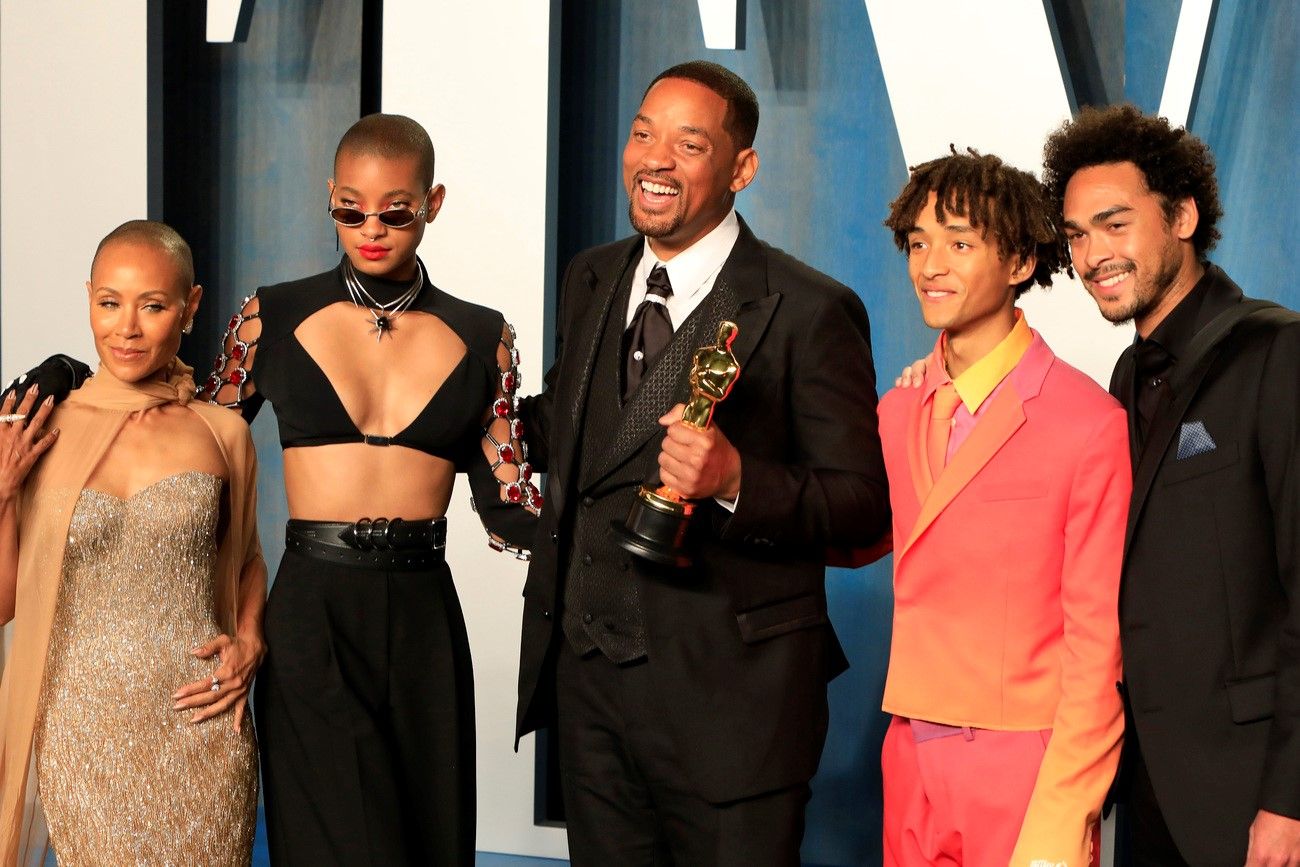 Even Will's brave act couldn't save their relationship
However, even how zealously Will defended Jada in public, apparently, did not save their relationship. After all, a year after this, Jada announced that they had not been together for a long time. By the way, when the truth came out, the children of Will and Jada, according to insiders, felt relief because the lies about their parents were very upsetting to them and they felt uncomfortable brushing aside the constant barrage of questions about their family.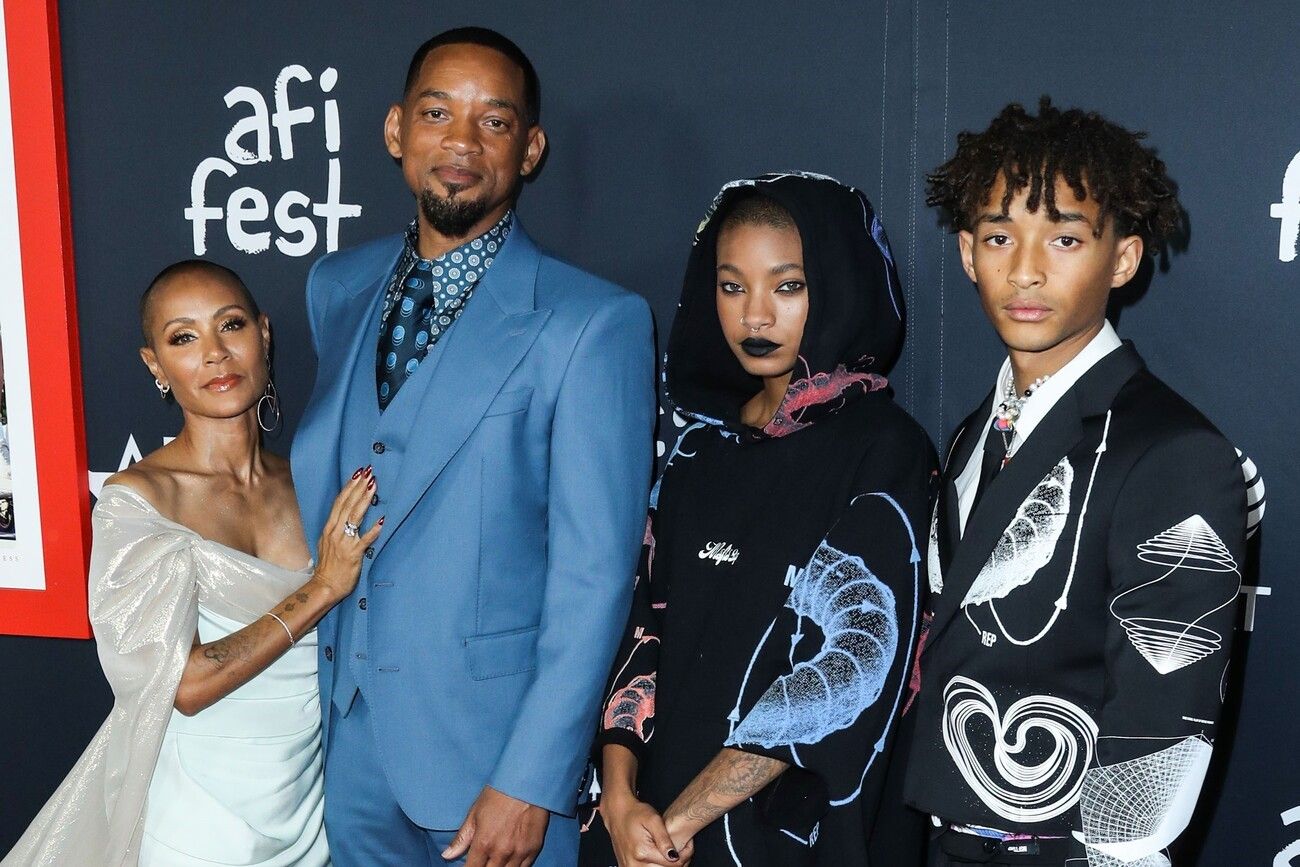 Should we expect reconciliation?
However, Jada herself gives ambiguous responses to journalists' questions about her relationship with Will. In interviews, she does not deny the idea that she and Will may still find common ground and reconcile. As the actress says, her husband is getting older, so there should be someone to take care of him - as recently reported by the Daily Mail. Furthermore, Jada has stated that she intends to be there for Will when he grows old. Hollywood is just full of surprises, after all!